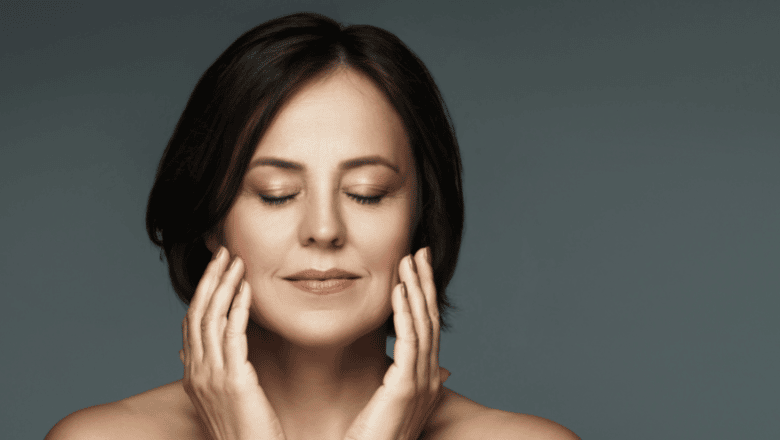 A lower facelift is commonly requested by patients who begin to develop early signs of ageing affecting the jawline, jowls and chin. The aim of surgery is the address many of the common features of facial ageing affecting the lower third of the face to achieve an increasingly youthful appearance. Compared with a lower facelift, a mid-facelift or upper facelift is designed to target the cheeks, eyes, brow and forehead. Both procedures are not able to get rid of jowls which is a common feature of ageing affecting the lower face.
Centre for Surgery in London is home to some of the most renowned facelift plastic surgeons in London. They are experts in producing natural-looking facelift results and always take time to customise the procedure to an individual patient's needs and preferences.
RELATED: What signs of ageing can a facelift and necklift correct?
What to expect at your facelift consultation at Centre for Surgery
If you have been thinking about having a facelift, we would invite you to attend an in-person consultation at our Baker Street clinic in London. Many patients may have researched for months or even years to find the right choice of clinic and facelift surgeon. Our patient journey is designed to make the process as smooth and comfortable as possible. Our expert patient coordinators will act as your personal point of contact throughout your journey with us at Centre for Surgery in London.
RELATED: What is the best age for a facelift?
Your surgeon will begin by listening carefully to your needs and desires to help determine the most appropriate type of facelift surgery to target signs of ageing affecting the lower third of the face. Every patient has unique facial anatomy and facelift surgery must always be customised to the needs of the individual patient. The full range of facial rejuvenation options will be discussed, including non-surgical techniques such as Morpheus8 or laser resurfacing, mini facelifts and traditional full facelifts and neck lift surgery to help you achieve outstanding aesthetic results.
Different types of facelifts
As part of the ageing process, facial skin begins to lose its tightness as a result of diminished production of collagen and elastin. An associated loss of soft tissue volume occurs with sunken cheeks and hollowing of the eyes and temples. In the lower part of the face, jowls begin to develop along the jawline with the development of wrinkling and sagging of the facial skin. These are all recognised features of the natural ageing process, and a lower facelift is highly effective in producing anti-ageing effects that can last several years. There are several different types of facelift surgery, and each are designed to produce facial rejuvenation of specific areas of the face or the face and neck as a whole when a full facelift and neck lift is performed.
An upper facelift can correct signs of ageing affecting the brow and forehead.
A mid-facelift is designed to treat the early signs of ageing affecting the middle part of the face and includes the cheeks, nose-to-mouth or nasolabial lines and the upper lip region.
A lower facelift is designed to target features of ageing affecting the lower part of the face. This includes all the areas located beneath the corners of the mouth, including the jowls, marionette lines, loose neck skin and facial wrinkles.
A full facelift and neck lift is a more involved procedure designed to correct moderate to severe features of facial ageing effect in the lower face and midface region. The two main options are a SMAS facelift or a deep plane facelift. The procedure takes longer to perform and therefore involves a longer recovery period. The results achievable with a full facelift are more dramatic compared with the specialist types of facelifts described above designed to target particular areas of the face. Patients with significant features of ageing can achieve impressive facial rejuvenation results to restore a youthful look.
Lower facelift vs mini facelift
A lower facelift involves making an incision that begins in front of the ear and curves around the lower ear into the hairline behind the ear. An extra incision may be located beneath the chin to perform a mini neck lift. The surgical incision is for a lower facelift to allow effective correction of signs of ageing affecting the jawline, chin and neck to get rid of jowls and achieve a contoured and well-defined lower face and neck.
A mini facelift is often known as a short scar facelift and is most appropriate for younger people with mild early signs of ageing. The mini facelift procedure most commonly involves making a shorter incision position in front of the air and stretches upwards into the temporal region. A mini facelift does not involve a scar curving around the lower part of the ear. The less invasive nature of a mini facelift means significant improvement can be achieved primarily for the middle part of the face.
What is the difference between a lower facelift and neck lift?
Many patients ask us what the difference is between a lower facelift and a neck lift. Although they are similar in many respects, there are several key differences. A lower facelift may include aspects of a neck lift procedure to achieve tighter and smoother neck skin. In both types of procedures, the deep tissue known as the SMAS is surgically tightened in the lower part of the face to eliminate jowls and achieve a more defined jawline.
In some cases, a lower facelift may not involve tightening of the platysma muscle located in the neck, whereas a neck lift routinely involves surgical tightening of this muscle to achieve pleasing results. Any fullness of the neck due to excess fat can also be surgically removed as part of a neck lift procedure, either with neck liposuction or with surgical removal of fat.
A traditional face and neck lift involves correcting both the lower and middle part of the face for comprehensive facial rejuvenation. The areas of the face that can be treated with a full facelift include the cheeks, nasolabial folds, vertical lines extending from the corner of the mouth, jowls and loose skin found in the neck.
What areas of the face can be targeted with a lower facelift?
With age, the facial skin begins to lose its elasticity and may cause it to droop or sag downwards under the influence of gravity. This may cause people to feel excessively self-conscious about how they appear, and a lower facelift is one of the most effective surgical options to achieve a younger-looking face. A lower facelift is most commonly carried out on patients over the age of 50 although it may be carried out in younger age groups with extensive signs of facial ageing caused by smoking or excessive sunlight exposure. Many people are keen to achieve a smoother-looking appearance of the lower face and neck, and this is where a lower facelift with or without a neck lift can achieve excellent results by targeting the following facial regions:
Jowls
Ill-defined jawline caused by loose skin
Loose neck skin and sagging
Downward pointing corners of the mouth
Deeper facial lines and wrinkles
RELATED: Facelift Recovery – top tips
How much does a lower facelift cost?
Facelift surgery is always customised to the needs of the individual patient. You will receive a detailed quotation once you have had an in-person consultation with a facelift surgeon at our London clinic. The quotation will include facility fees, surgical fees and anaesthetic fees. The cost of preoperative assessments and after-care visits are included in the cost of your lower facelift procedure.
RELATED: How much does a facelift cost?
If you would like to get a rough estimate of the cost of lower facelift surgery in London, call us today on 020 7993 4849 and speak to one of our friendly and knowledgeable patient coordinators. Finance for facelift surgery is also available at our practice to help spread the cost of your lower facelift. Centre for Surgery partners with Chrysalis Finance, the leading provider of medical loans in the UK. We are for the full range of finance options, including 0% finance for eligible applicants.
RELATED: Finance Options
Is a lower facelift worth it?
Lower facelift surgery is a very popular procedure at our clinic due to the significant boost in self-confidence and emotional well-being that our patients experience after the procedure. When they feel better about how they look, patients feel more confident in engaging in all types of everyday social situations without feeling self-conscious about how they look. This can I have positive effects on all aspects of a person's life, including both personal relationships and professional performance in the workplace.
Lower facelift FAQs
Can a lower facelift get rid of sagging jowls?
A lower facelift combined with a neck lift is the best facial rejuvenation procedure to get rid of sagging jowls and loose skin in the lower part of the face and neck.
What is the best age to get a lower facelift?
We would recommend lower facelift surgery for those who are aged 50 and above with moderate two significant features of facial ageing. For patients in their 40s and below, a mini facelift or ponytail facelift may be a better treatment option for mild signs of ageing.
Where are the incisions for a lower facelift located?
Incisions for a lower facelift will be planned depending on the extent of surgical correction required. In most cases, the incision begins in front of the ear in its upper part before extending downwards and around the ear, extending into the posterior hairline. This incision will be made on both sides of the face and is often combined with a small submental incision located beneath the chin to tighten the neck as part of a mini neck lift procedure.
Will I get a pixie ear after lower facelift surgery?
A pixie air is a risk during facelift surgery if the surgeon closes the skin flaps under excessive tension, which can lead to distortion of the ear lobe. The earlobe often appears stuck onto the head, which may appear cosmetically unsightly. Pixie ear revision surgery is often performed by our surgeons for facelift surgery performed elsewhere, especially overseas. Choosing an experienced facelift surgeon for your lower facelift procedure helps to minimise the risk of this complication occurring.
RELATED: What is pixie ear correction?
Is a lower facelift painful?
A lower facelift is routinely performed under a general anaesthetic so you will not feel any pain during your procedure. Your surgeon will inject local anaesthetic during the procedure, which helps to minimise the discomfort experienced after the lower facelift. It is normal to have a mild degree of bruising and swelling after the procedure, which will gradually disappear over the first six weeks. Any mild discomfort can be easily controlled with over-the-counter painkillers, and you should have no requirement to take painkillers after week one of your facelift recovery. If you experience significant pain that worsens during the recovery period, you should arrange to see your surgeon urgently for a clinical assessment.
How long do lower facelift results last?
A lower facelift does not stop the ageing process, and your face will continue to age gradually over time. However, the results of this procedure can last in excess of 10 years and up to 15 years in many cases if you maintain a healthy lifestyle. Any parts of the face that have not been tightened with a facelift will age as normal and continue to lose tightness over time. We would recommend combining facelift surgery with facial fat grafting to address volume loss in the areas of the face to make the results of facelift surgery last for longer.
Is a lower facelift worth it?
The vast majority of people who have a lower facelift are extremely pleased with the results of their procedure and love receiving positive compliments from other people on how young they look. The procedure can help people to look over ten years younger, and patients can benefit from a significant boost in self-confidence and emotional well-being.
Call us today on 020 7993 4849 or complete the contact form below to schedule a face-to-face consultation at our state-of-the-art Baker Street clinic in Marylebone. Our surgeons have years of experience in all types of facelift surgery, including a lower facelift. They are renowned for producing natural-looking results without the tell-tale signs of surgery.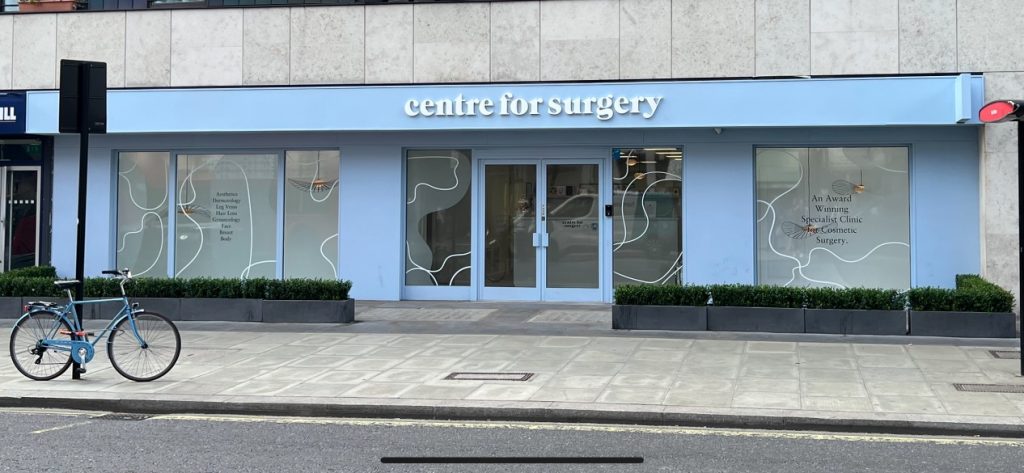 Amazing from start to finish, the communication was the main thing was fully informed and looked after, on the day of my breast augmentation, the staff were fab and made me feel at ease through out the whole process. Thank you so much.
Mohammed Farid
18/11/2021
I've had such a great experience with excellent advice, care and attention and surgical treatment (gynaecomastia) - I can fully endorse the treatment I have received from Centre for Surgery with absolutely no qualms at all. Brilliant in every way - thank you all so much.
Caroline Thorpe
14/11/2021
Very pleased with my whole experience of having a procedure. Was so nervous about getting treatment and i was reassured and felt so comfortable throughout thanks to the amazing nurses. I definitely made the right decision to have breast augmentation at centre for surgery with dr erel.
Melissa Briggs
08/11/2021
So glad I went with centre for surgery, the whole process went very smoothly from the consultations down to the actual day of the procedure. I was so nervous on the day but the whole team put me at ease and I'm happy with my results as I feel a lot more comfortable wearing certain clothes now. My surgeon was Alberto Di Giuseppe who performed a breast Augmentation on me, and I would definitely recommend as he was very clear on what the outcome of the surgery would be and which size would look the best for my frame.
Couldn't be happier with Dr Tillo work,i had my breast surgery one week ago and so happy with the results so far,all the staff are extremely nice and very supportive,i would definitely recommend their services,thank so much
From start to the finish everything was perfect for tummy tuck surgery. All staff is very friendly and the aftercare has been good. The Doctor and the nurse team was fantastic. I'm so happy...result is amazing. Thank you!!!
This was overall a great experience, all the staff at Centre for Surgery were friendly and put me at ease. It is a nerve wracking thing to go through an op but the staff were so nice. Mr Ertan has got a great team around him. On the day of the operation everything went smoothly to plan, there was no delay or holdups, I had another consultation with Mr Ertan who confirmed what was going to be done and that I was still happy to proceed. I was prepped for the procedure, I met with the anaesthetist who again was really nice and put me at ease explaining his role. After the procedure I woke up with the nurse by my side making sure I was OK and checking on me, I was able to stay in the clinic until I was ready to leave and was not rushed at all. I was well looked after from the start to the point when I was discharged. Post operation I was staying at a local hotel it was so close there was no point in even getting a taxi and I was able to walk back where my partner was waiting for me. I was expecting a lot of bruising to both my eyes but there was very little if any by the time the cast came off after 7 days, I am now at the two week post operation point and it is healing well with no outwardly visible bruising or scaring. The next milestone is a checkup at the 6 week point with my surgeon. If you're thinking of having something like this done I would highly recommend getting in touch with Centre for Surgery.
The staff at Centre for Surgery were very kind and accommodating. They answered any questions I had about the procedure and were constantly checking up on me. A special thank you to Christina for all her support throughout.
I would just like to state the quality of care received from the nurses at Centre for Surgery was beyond the highest level. Sophie takes her patient care to another level beyond words. She always puts me at ease. She is there for me even at awkward hours just when I mostly needed reassurance and she is one of the most compassionate nurses I have come across and demonstrates her passion naturally for caring for others. She totally deserves recognition at its finest and thank you for always being there for me. 😍