Jawline contouring in London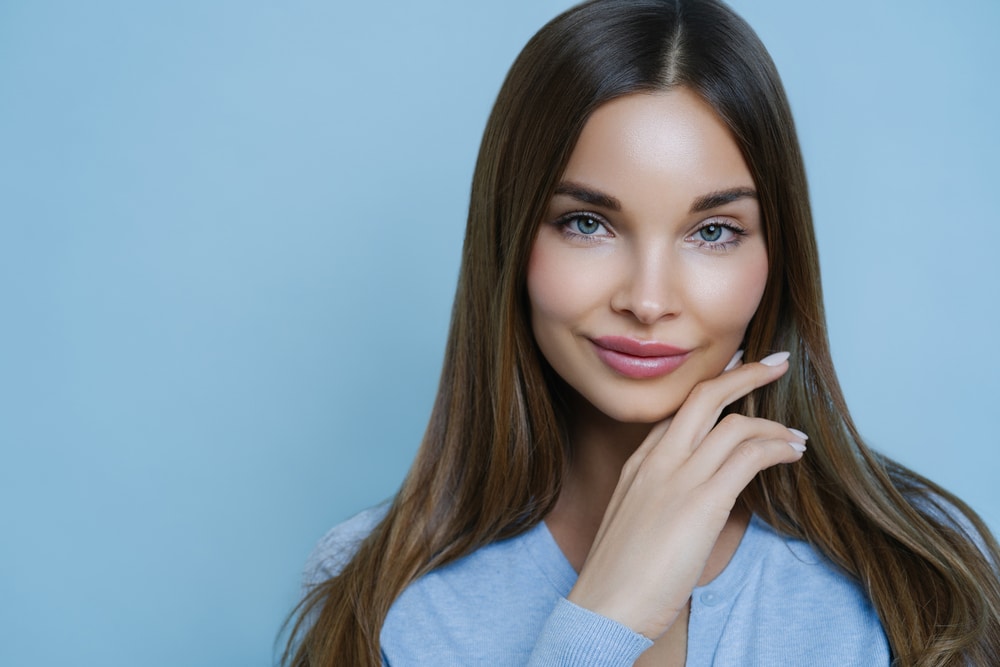 Jawline contouring using dermal fillers is a highly effective procedure for created a defined and slimmer jawline for a more balanced facial appearance. With the passage of time, the ageing process leads to a loss of elasticity along the lower face and this often results in the development of jowls. Jawlines that have lost their definition and contour can make patients look significantly older than they actually are and lead to a loss of facial balance. The use of dermal filler injections for creating a defined jawline is increasingly popular in both men and women.
Facial injectables including both anti-wrinkle injections and dermal fillers are an excellent alternative to surgery due to injectable treatments having no downtime. Jawline contouring is a quick and comfortable treatment that produces consistently excellent results in expert hands. Facial injectables are increasingly used as an anti ageing prevention treatment for the younger patient who wishes to delay the onset of facial ageing using treatments that are non-surgical in nature.
Expected Results after Jawline Contouring
Increased definition of jawline
Reduced appearance of sagging skin
A youthful and revitalised appearance
In popular culture, there are a number of female celebrities who are renowned for having well-defined jawlines and this often contributes to the enhancement of facial symmetry and increasing youthfulness. Men often desire a square jawline that often contributes to giving a chiselled appearance when compared with female celebrities.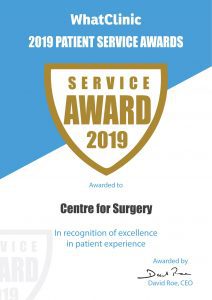 RealSelf Top Doctors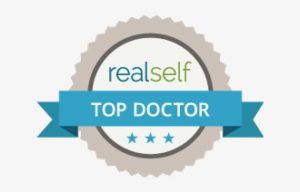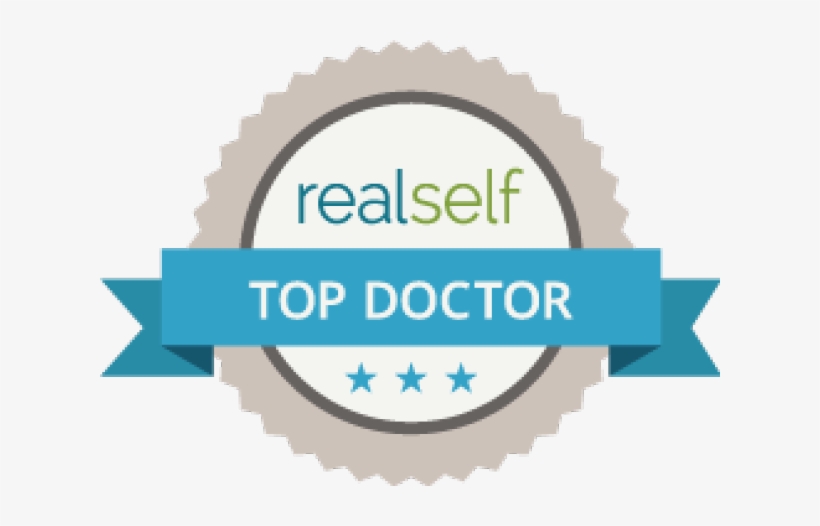 RealSelf top doctor status is awarded to less than 10% of the RealSelf doctor community.  This status is earned by achieving consistently high patient satisfaction (from RealSelf reviews), getting excellent feedback on expert answers to patient questions, and after investing significant time in Q&A and other doctor activity. RealSelf top doctors are rated among the very best surgeons in the United Kingdom and USA.
All our dermatologists are on the GMC specialist register and our dermatology clinic at 106 Crawford Street was recently inspected and rated by the Care Quality Commission as good across all five domains of care.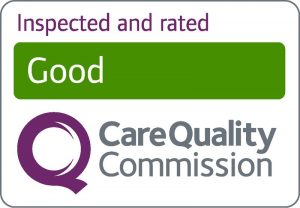 Amazing from start to finish, the communication was the main thing was fully informed and looked after, on the day of my breast augmentation, the staff were fab and made me feel at ease through out the whole process. Thank you so much.
Mohammed Farid
18/11/2021
I've had such a great experience with excellent advice, care and attention and surgical treatment (gynaecomastia) - I can fully endorse the treatment I have received from Centre for Surgery with absolutely no qualms at all. Brilliant in every way - thank you all so much.
Caroline Thorpe
14/11/2021
Very pleased with my whole experience of having a procedure. Was so nervous about getting treatment and i was reassured and felt so comfortable throughout thanks to the amazing nurses. I definitely made the right decision to have breast augmentation at centre for surgery with dr erel.
Melissa Briggs
08/11/2021
So glad I went with centre for surgery, the whole process went very smoothly from the consultations down to the actual day of the procedure. I was so nervous on the day but the whole team put me at ease and I'm happy with my results as I feel a lot more comfortable wearing certain clothes now. My surgeon was Alberto Di Giuseppe who performed a breast Augmentation on me, and I would definitely recommend as he was very clear on what the outcome of the surgery would be and which size would look the best for my frame.
Couldn't be happier with Dr Tillo work,i had my breast surgery one week ago and so happy with the results so far,all the staff are extremely nice and very supportive,i would definitely recommend their services,thank so much
From start to the finish everything was perfect for tummy tuck surgery. All staff is very friendly and the aftercare has been good. The Doctor and the nurse team was fantastic. I'm so happy...result is amazing. Thank you!!!
This was overall a great experience, all the staff at Centre for Surgery were friendly and put me at ease. It is a nerve wracking thing to go through an op but the staff were so nice. Mr Ertan has got a great team around him. On the day of the operation everything went smoothly to plan, there was no delay or holdups, I had another consultation with Mr Ertan who confirmed what was going to be done and that I was still happy to proceed. I was prepped for the procedure, I met with the anaesthetist who again was really nice and put me at ease explaining his role. After the procedure I woke up with the nurse by my side making sure I was OK and checking on me, I was able to stay in the clinic until I was ready to leave and was not rushed at all. I was well looked after from the start to the point when I was discharged. Post operation I was staying at a local hotel it was so close there was no point in even getting a taxi and I was able to walk back where my partner was waiting for me. I was expecting a lot of bruising to both my eyes but there was very little if any by the time the cast came off after 7 days, I am now at the two week post operation point and it is healing well with no outwardly visible bruising or scaring. The next milestone is a checkup at the 6 week point with my surgeon. If you're thinking of having something like this done I would highly recommend getting in touch with Centre for Surgery.
The staff at Centre for Surgery were very kind and accommodating. They answered any questions I had about the procedure and were constantly checking up on me. A special thank you to Christina for all her support throughout.
I would just like to state the quality of care received from the nurses at Centre for Surgery was beyond the highest level. Sophie takes her patient care to another level beyond words. She always puts me at ease. She is there for me even at awkward hours just when I mostly needed reassurance and she is one of the most compassionate nurses I have come across and demonstrates her passion naturally for caring for others. She totally deserves recognition at its finest and thank you for always being there for me. 😍
Ideal candidates for Jawline Contouring
Jawline contouring is a non-surgical procedure and is therefore applicable to a much wider range of patients compared with surgery:
 Patients who have mild or moderate jowl formation without significant loss of skin elasticity. Patients with severe jowls may be better suited for a facelift.
Patients who are keen to increase the definition of their jawline. Some patients may be better suited for submental and jawline liposuction.
Patients with an over active masseter muscle and an overly square jaw can benefit from jawline contouring.
The range of anticipated results differs for both men and women depending on the purpose of treatment. Men generally prefer a more chiselled and square jawline compared with women who prefer a softer and defined jawline without the features of a square jaw. Jawline contouring is particularly applicable to those of Asian ethnicity as they tend to have a wider and more flatter facial structure. The use of dermal fillers can add increased length and definition to contour the Asian face. Functional impairment can also be addressed with jawline fillers especially those who have Temperomandibular or TMJ dysfunction. The TMJ joint joins the jaw bone or mandible to the facial skeleton and this joint can become acutely inflamed through overuse or from traumatic injury. The use of jawline neuromodulator can relax the masseter muscle and subsequently reduce the level of inflammation and reduce pain and discomfort. For patients with large amounts of skin laxity may benefit more from facial rejuvenation surgery. Surgical procedures include the use of chin implants to slim up the jawline and also submental liposuction to remove localised fat deposits and define the jawline.
The use of jawline fillers works best for well selected patients who have realistic expectations of what treatment can achieve. Some patients may achieve a jawline contour which is apparent from a side view but may look less impressive in frontal view head on. It is also important not to inject too much filler which may lead to an excessively angular jawline and lead to an overmasculinised appearance.
Preparation for jawline fillers
The success of jawline fillers relies on the patient being properly prepared for the procedure in the weeks beforehand. Prior to the procedure, you will be required to stop certain products and medications and also reduce intake of certain foods that are high alpha-omega 3.
Two weeks before jawline filler injections
Patients should avoid fish, fish oil nuts or seeds or NSAIDS such as ibuprofen which have been shown to increase the risk of bleeding. Arnica tablets are very useful to help with reducing any post-injection bruising. Arnica tablets can be purchased over the counter from most pharmacies. If you are on any prescription medicines which are known to increase the risk of bleeding then these may need to be stopped before treatment. It is very important to speak with your GP before stopping any medicines and also to receive instruction on the best time to restart the medication. Patients on medicines which are vital for health should not stop their medicines in any circumstances. In this instance, having a cosmetic procedure may not be appropriate. Patients with a history of cold sores will need to commence a preventive course of acyclovir prior to treatment. This is to ensure there is no flare-up of herpes virus infection. Your doctor will be able to prescribe this for you before treatment. Finally it is very important to read and understand the treatment consent form so you are fully familiar with the benefits, risks and complications associated with dermal filler treatment.
The day of your procedure
Please make sure to eat a light meal before your filler injections. This helps to raise blood sugar and minimise the risk of fainting during treatment. Many people are understandably apprehensive about needle injections and this is amplified by not having eaten or drunk anything before your treatment.
Please refrain from wearing any make-up before dermal filler treatment on the areas which are planned for treatment. Your practitioner will need to remove any make-up from the treatment area before your procedure. You can bring a light make-up product to apply for camouflage immediately after filler treatment.
Please aim to arrive 30 minutes before your allocated appointment to enable the application of local anaesthetic numbing cream to the face. Local anaesthetic numbing cream needs at least 20-30 mins to achieve its full effect. This is why we ask patients to arrive a little earlier than usual.
Before you leave your appointment, we would advise booking your next appointment. This is to ensure you get your favoured timing as our surgeons often get booked up to three months in advance. We always ensure never to double book patients for any facial injectable procedure.
Jawline contouring techniques
The jawline runs along the lower border of the mandible of the lower face. The ageing process leads to the development of skin laxity which also affects the jawline which can become less defined with time. The expert injection of jawline fillers such as Juvederm Volift and Volux using either the micro droplet technique or the cannula technique can be used to sculpt and define the jawline for enhanced youthfulness.
Best jawline fillers to use for contouring the jawline
Juvederm Volux
Juvederm Volux is a fully FDA-approved hyaluronic acid filler made by Allergan. The unique cross linking structure of the HA particles results in a beautifully smooth consistency which facilitates an accurate injection of jawline filler. Juvederm Volux also has a high G' or G-prime and this results in its unique ability to resist deforming forces and greater projectional capacity which is ideal for jawline contouring. The HA filler also helps to maintain the softness of the tissues and optimises tissue hydration and volume.
Neuromodulator
There are a number of different neuromodulators available that can be used for addressing jawline shape and TMY dysfunction. TMJ dysfunction often results in jaw pain and this can be effectively treated with neuromodulator to reduce the activity of the masseter muscle acting on the jaw. The injection of neuromodulator can also reduce the size of the masseter muscle and this helps to reduce the appearance of an overly square looking jaw and slim the jawline.
How frequently do I need to perform jawline fillers?
Hyaluronic acid dermal fillers such as Juvederm for jawline contouring are designed to last between 9 and 18 months which is dependent on the the volume of jawline filler initially injected and the speed at which the body metabolises filler. Neuromodulator injections typically last about 3-4 months. Jawline fillers should be repeated about once a year on average.
How to find us
Centre for Surgery is located at 106 Crawford Street in Marylebone. Crawford Street is just off Baker Street. We are easily accessible by all major bus routes that pass through Baker Street as well as Baker Street underground station.
From the tube station, we are just a 5 minute walk southwards down Baker Street followed by a right turn onto Crawford Street. The clinic is about 200 yards on the left.
There is ample local pay & display parking in the surrounding area and an NCP car park is located further west along Crawford Street. Our local residential parking zone is the City of Westminster.
Address: 106 Crawford Street, Marylebone, London, W1H 2HY