Wart removal in London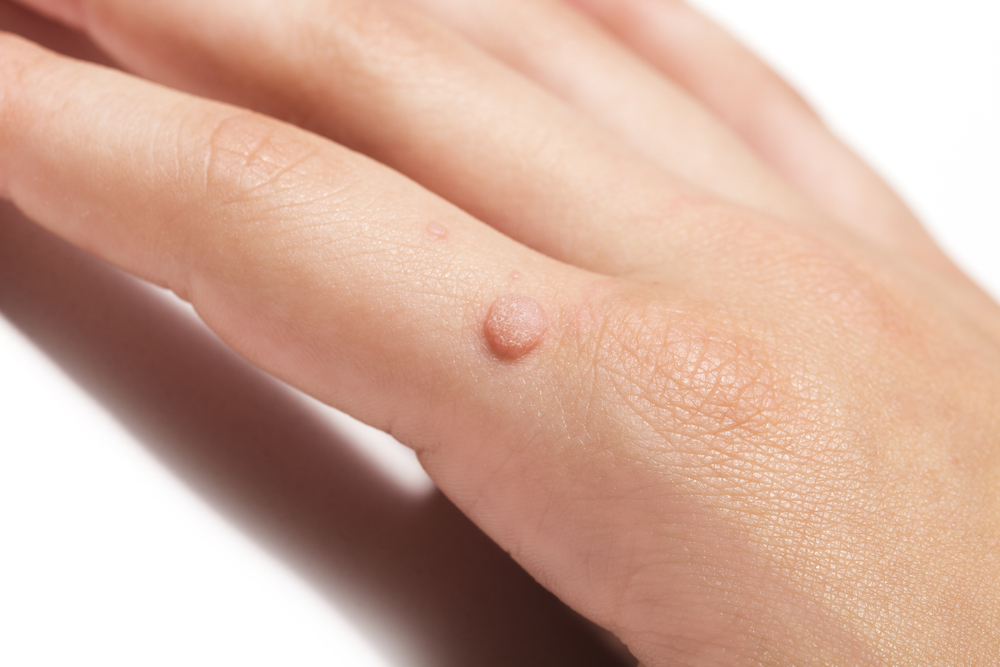 Wart removal at Centre for Surgery in London. Warts are benign growths of the skin resulting from human papillomavirus (HPV) infection. They are a common skin complaint, with an estimated incidence of 10% in children and young adults. Even if disease progression is naturally self-limited, warts can be persistent, and treatment may be necessary. Several treatment methods are available for treatment of warts; however, most methods have specific disadvantages and side effects. Invasive surgery has the drawbacks of pain and long recovery periods. The alternative non-invasive option of topical application of drugs can be for long durations and treatment success is, therefore, highly dependent on patient compliance. Wart removal is not usually performed in the NHS as it is classed as a cosmetic problem.
Warts are a remarkably common condition in both men and women of all ages. A verruca is a type of wart which occurs on the sole of the foot. Warts are harmless growths but can often be a nuisance when they rub against clothing and they may appear in visible parts on the body. This can result in a lack of self-confidence or even embarrassment. At Centre for Surgery in London, the treatment for warts and verrucae is simple, effective and quick. Clear healthy skin is restored and confidence is regained.
Warts differ from skin tags, but will have a rougher surface. Warts are often more solidly attached to the skin, instead of hanging off like a skin tag. Warts are potentially contagious and can be spread across other areas of the body and between people. Public swimming baths are a very common method for transmission of warts.
All our doctors are on the GMC specialist register. Our London dermatology clinic at 106 Crawford Street was recently inspected and rated as good across all 5 domains.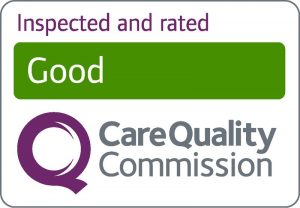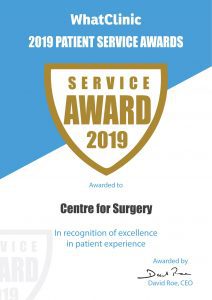 RealSelf Top Doctors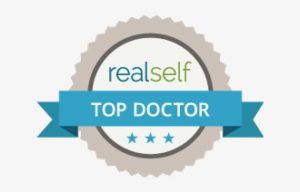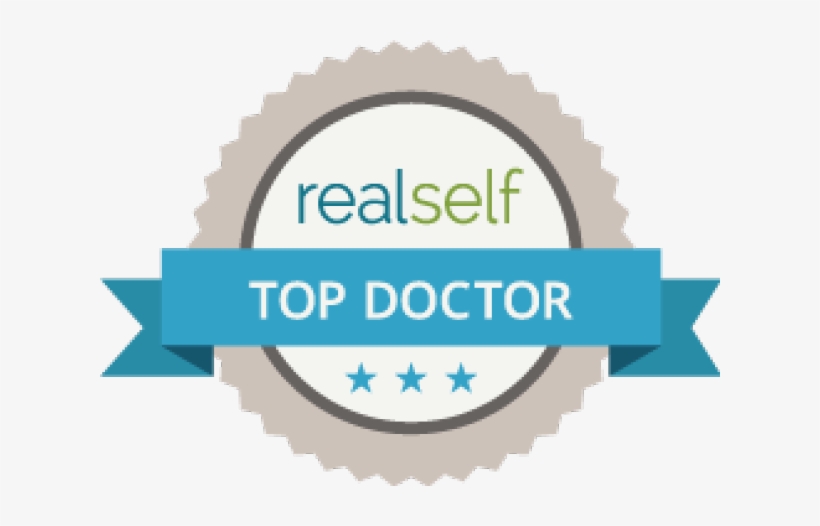 RealSelf top doctor status is awarded to less than 10% of the RealSelf doctor community. This status is earned by achieving consistently high patient satisfaction (from RealSelf reviews), getting excellent feedback on expert answers to patient questions, and after investing significant time in Q&A and other doctor activity. RealSelf top doctors are rated among the very best surgeons in the United Kingdom and USA.
Wart removal treatments
Cutaneous warts are benign proliferations caused by the human papillomavirus (HPV) infection with prevalence varying between 3% and 24% depending on patient age. The clinical appearance depends to some extent on the type of HPV and the anatomical site affected. Generally cutaneous warts can last for a few months to a couple of years and usually resolve spontaneously in healthy people. Some may persist for years and may result in an unsightly (face) or painful (feet) disturbance.
Traditional treatments for wart removal include the following:
Topical agents (salicylic acid and/or lactic acid)
Cryosurgery
Electrocautery
Surgical excision
Immunotherapy
There is a lot of confusion over the many possible treatment methods for wart removal. There are many and a lot of treatments have been shown to be ineffective. Failure to clear warts fully is due to residual wart tissue being left behind after treatment leading to a high risk of recurrence. Many treatment providers cut corners by failing to use an anaesthetic. To facilitate treatment of the deeper layers of warts requires adequate levels of anaesthesia. The injection of local anaesthetic is optimal for such purposes and this can only be performed by a doctor. Attempting to perform deep removal of a wart without injected local anaesthesia will lead to significant pain and the procedure will not be able to be completed adequately.
Warts that affect the edges of the nails, also known as periungual warts have a high treatment failure rate with older treatment methods. This is often due to the wart tissue closely adhering to the skin both above and below the nail fold. It can therefore be challenging to adequately clear without causing some degree of injury to future nail growth which is usually temporary but can be permanent in some cases. In some cases the wart growth in the nail region has often led to a degree of nail deformity before the commencement of treatment for wart removal. Laser techniques for periungual wart removal are gold standard treatment options and are far better than surgical removal which is more like to result in nail deformity.
Gold standard wart removal treatment
Our dermatologists have developed considerable expertise in the efficient treatment of warts and are proficient in both conventional surgical techniques as well as laser wart removal. Our dermatologists hundreds of patients each year with warts. We have access to top of the range laser technology for the fast and effective treatment of wart removal. We believe our combined dual laser Erbium YAG and Nd:YAG approach is the very best treatment available for wart removal today. Very few clinics have access to state of the art laser technology and treatment outcomes may therefore be suboptimal elsewhere. Warts are highly stubborn skin lesions to remove and our success rates are approximately 80-90% with one treatment being performed and depending on the type of wart. This far exceeds wart clearance rates at clinics elsewhere using old-fashioned techniques.
Centre for Surgery specialise in dual wavelength laser treatment using the Fotona SP Dynamis to effectively perform wart removal and result in minimal chance of recurrence.
The area to be treated is first thoroughly disinfected with antiseptic solution before the injection of local anaesthetic into and around the wart. For added comfort, cold air cooling can be applied to facilitate a more comfortable injection of local anaesthetic. After allowing 5-10 minutes for the local anaesthetic to take effect, treatment is begun:
Step 1 – Wart ablation with Er:YAG laser
The Erbium YAG laser is applied to the wart using a cold ablation regime to minimise residual thermal damage. The laser peels away the wart layer with extreme precision leading to removal of the wart surface down to the deeper layers.
Step 2 – Wart coagulation with Nd:YAG laser
The Nd:YAG acts more deeply and acts on the blood vessels which supply the wart, inducing their coagulation and thus removing the blood vessel from the wart. Long-pulsed Nd:YAG lasers are a safe and effective approach to wart treatment, with clearance rates higher than those achieved with other common therapies.
Three quarters of common and simple warts may be cleared after a single session with one quarter requiring a follow-up session about 1 month later. Planter mosaic and periungual warts are often more difficult to treat and usually 2 sessions are needed to treat these more complex warts.
The dual laser method is safe and effective. Nd:YAG coagulation results in a minimal risk of post-treatment bleeding and very low risk of infection or scar formation to the treatment site. Post-inflammatory hyperpigmentation is rare risk. The risk is slightly higher when treating darker skin types.
Wart removal before and after
Case 1: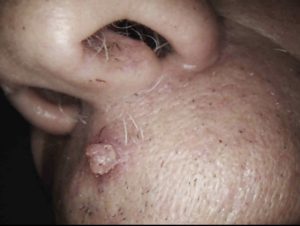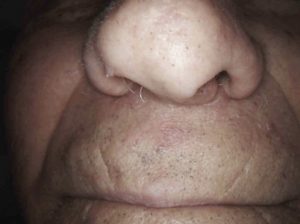 Case 2: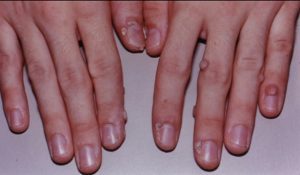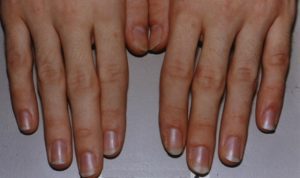 Case 3: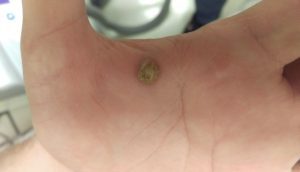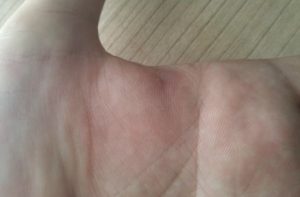 FAQs
What is a wart?

A wart is a small raised skin lesion caused by human papilloma virus that often has a roughened surface and can be found anywhere on the skin surface. They may be flattened in appearance or have an appearance resembling a cauliflower or filiform appearance. Warts are effectively treated with Erbium laser often in combination with Nd:YAG laser for optimal clearance.