Cellulite treatment in London
Cellulite is a common occurrence – in fact, around 95% of British women have cellulite somewhere on their body, however, it can appear in men as well. For some people, it can cause you to feel uncomfortable and self-conscious about your appearance.
Fortunately, there are treatment options which can help. At Centre for Surgery, we offer CelluTite and Morpheus8 to reduce and improve the appearance of cellulite. We also offer a non-invasive method of temporary cellulite reduction using laser skin tightening.
RealSelf Top Doctors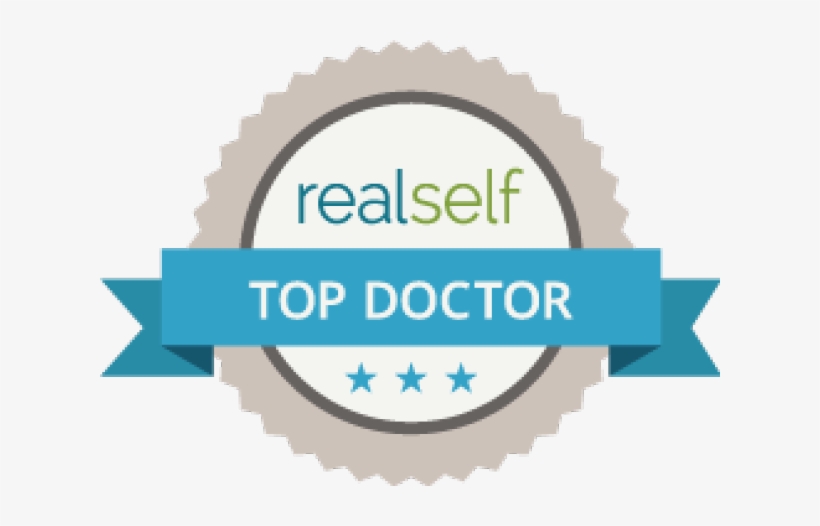 RealSelf top doctor status is awarded to less than 10% of the RealSelf doctor community.  This status is earned by achieving consistently high patient satisfaction (from RealSelf reviews), getting excellent feedback on expert answers to patient questions, and after investing significant time in Q&A and other doctor activity. RealSelf top doctors are rated among the very best doctors in the United Kingdom and USA.
Our aesthetics and dermatology clinic at 106 Crawford Street was recently inspected and rated by the Care Quality Commission as good across all five domains of care.
What is Cellulite?
Cellulite is a remarkably common cosmetic nuisance that affects up to 80 – 90% of women and about 20% of men in the UK. Cellulite can occur in younger people as well as older people and can arise anyone on the body. It does however most commonly occur on the buttocks and outer thighs but can also occur on the back and upper arms. Cellulite tends to occur where the body's fat stores are well developed. The underlying process leading to cellulite is complex but is thought fundamentally to be due to the connective tissue strands beneath the skin becoming taut and rigid. Intervening pockets of fat against the unyielding connective tissue fibres get forced upwards against the undersurface of the skin. This gives rise to the very familiar dimpled appearance  of cellulite. The appearance of cellulite can be aggravated by thinner skin which leads to more severe grades of cellulite.
Many treatments for cellulite have been tried over the years however the most effective treatment is CelluTite which is a bipolar radiofrequency treatment that acts deeper to target the underlying cellulite and fat whilst tightening the overlying skin through the production of new collagen and elastin.
Causes of cellulite
Cellulite can occur for a number of reasons, such as:
Weight gain

Pregnancy or menopause

Ageing, which causes a loss of elasticity

Lifestyle choices such as a lack of exercise and poor diet

Smoking
Cellulite can cause a lack of confidence and self-esteem issues. This causes many people to seek out treatment options.
Luckily, cellulite can be treated with CelluTite. This method uses radiofrequency to target cellulite and tighten the skin.
This procedure is most commonly performed on the thighs and / or the buttocks.
What is the difference between CelluTite and liposuction?
CelluTite treatment and liposuction are 2 different body contouring treatments which target two different problems. Liposuction is specifically for localised fat removal from targeted areas of the body such as the abdomen, chest or arms.
CelluTite is aimed at the treatment of localised areas of CelluTite most commonly found on the buttocks and thighs to improve the superficial skin appearance. Liposuction targets the deeper underlying fat and not the skin surface. Your surgeon is able to combine both treatments if you suffer from both concerns. At your consultation, the most appropriate treatment will be selected to give you the best possible outcome.
What is Cellulite Treatment (CelluTite)?
CelluTite radiofrequency treatment is the first minimally invasive treatment that uses bipolar radiofrequency to reduce cellulite by a direct action on the underlying connective tissue fibres that have shortened and increased in rigidity leading to fat pocket herniation. The radiofrequency energy applied leads to an increase in dermal thickness through stimulation of collagen production, reducing fat bulging and surgically releasing the rigid fibrous connective tissue bands.
CelluTite is an FDA approved radiofrequency treatment that exceeds the results provided by non-invasive devices used in beauty salons and medispas through its direct action on the subdermal tissue structures that are the cause of cellulite formation. This new enhanced treatment approach replaces the existing treatment approach which only aims for a temporary reduction in the appearance of cellulite.
Each year there are many millions of people who end up spending a large amount of money on ineffective creams, gels and lotions to rid themselves of the unsightly dimpling and skin laxity which characterises cellulite. CelluTite is a 'one and done' minimally invasive surgical treatment performed under local anaesthetic as a day case at Centre for Surgery.
Ideal candidates for CelluTite
The key to successful treatment for cellulite reduction is a combination of a number of factors which you will be assessed for at your consultation:
Patients in good physical and mental health
Those at or near their ideal body weight
Patients with realistic expectations of what the CelluTite procedure can achieve for them
Patients who would like to reduce or ideally remove the cellulite from the areas of concern
Patents who would like to achieve a smoother skin appearance with tighter more elastic skin
Patients tired of ineffective treatments tried elsewhere including lotions and non-invasive salon-grade energy devices
You will be an appropriate candidate for this procedure if you have mild/ moderate or severe amount of cellulite which you are wanting to remove. You will need to be over 18 years old, but there is no upper age limit. This treatment is suitable for both women and men who have cellulite.
Prices for Cellulite treatment
What is included in my treatment package?
Free face to face consultation with a surgeon skilled in CelluTite treatment
As many preoperative consultations with your surgeon as you like to make sure the procedure is right for you
Treatment at a specialist day surgery facility recently rated 'Good' by the CQC
Enhanced same day discharge with the added benefits of recovering in your own home
24/7 clinical support from your surgeon for first 48 hours and our expert postoperative support team
Your very own dedicated patient coordinator as a personal point of contact throughout your journey with Centre for Surgery
In-depth preoperative medical assessment to make sure you are fully fit for your procedure
Exceptionally high standards of postoperative care described as 'outstanding' by the CQC with regular telephone and face to face checks
Benefits of Cellulite (CelluTite) Treatment
Cellulite treatment can lead to a significant improvement in aesthetic appearance and an improvement in emotional well-being:
CelluTite is a minimally invasive, safe and effective treatment
One and done treatment with no need for repeated courses of treatment
A truly effective solution for the permanent removal and/or reduction of cellulite
Ability to achieve a smoother skin contour with simultaneous skin tightening
Precision sculpting and contouring of the area when combined with liposuction
An improvement in self-confidence with ability to wear beach clothing without fears of embarrassment
Morpheus8 & CelluTite
Morpheus8 is the most exciting development in fractional radiofrequency microneedling. The Morpheus8 device is the latest generation of fractional RF microneedling with full control over needle depth adjustment and the level of energy delivered through the brand new body handpiece consisting of 40 precision microneedles. The CelluTite procedure is performed first to release the adherent band of tissue responsible for skin dimpling followed by the application of Morpheus8 for 'outside-in' skin tightening creating an impressive 'thermal sandwich effect'.
The tiny pins of the morpheus8 device are able to penetrate deep enough into the skin to impart controlled thermal energy via the micropins to induce contraction of collagen and elastin. The Morpheus8 procedure does not require any incisions and there is no need for sutures. The Morpheus8 procedure can be performed effectively with the prior application of topical local anaesthetic cream to permit a pain-free procedure.
CelluTite procedure
CelluTite uses bipolar radiofrequency to target cellulite and tighten the skin.
Before the procedure begins, a local anaesthetic will be injected into the treatment area. This means you will be awake for the duration of the procedure, but you will not feel any pain.
Next, small incisions will be made and a cannula will be inserted beneath the skin. Radiowaves are then emitted from the cannula, which heats the tissue. This causes the skin to tighten. The specially designed cannula tip releases the cellulite internally, making the cellulite disappear from view.
Recovery after CelluTite
This is a minimally-invasive procedure, so there will be a short recovery period.
You will have a bandage applied to the treatment area which will be able to be removed the day after the procedure.
You will be able to return to your day-to-day routine directly after treatment.
You may notice some bruising or swelling at the site of the injection, however, this will quickly fade. You may also feel some mild pain and discomfort in the treatment area for the first few days following the procedure.
You will only need to have one treatment to notice results.
CelluTite before and after
How to find us
Centre for Surgery is located at 106 Crawford Street in Marylebone. Crawford Street is just off Baker Street.
We are easily accessible by all major bus routes that pass through Baker Street as well as Baker Street underground station.
From the tube station, we are just a 5 minute walk southwards down Baker Street followed by a right turn onto Crawford Street. The clinic is about 200 yards on the left.
There is ample local pay & display parking in the surrounding area and an NCP car park is located further west along Crawford Street. Our local residential parking zone is the City of Westminster.
Address: 106 Crawford Street, Marylebone, London, W1H 2HY