At a Glance
Do you have cellulite? Cellulite is a common occurrence – in fact, around 95% of British women have cellulite somewhere on their body, however, it can appear in men as well. For some people, it can cause you to feel uncomfortable and self-conscious about your appearance.
Fortunately, there are treatment options which can help. At Centre for Surgery, we offer CelluTite to reduce and improve the appearance of cellulite.
We also offer a non-invasive method of cellulite reduction using Tightsculpting.
All our plastic surgeons are on the GMC specialist register.
About
Cellulite appears as dimpled, fatty deposits across the body. Cellulite can occur for a number of reasons, such as:
Weight gain

Pregnancy or menopause

Ageing, which causes a loss of elasticity

Lifestyle choices such as a lack of exercise and poor diet

Smoking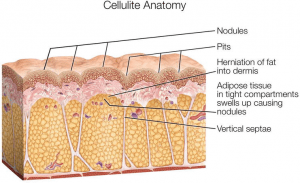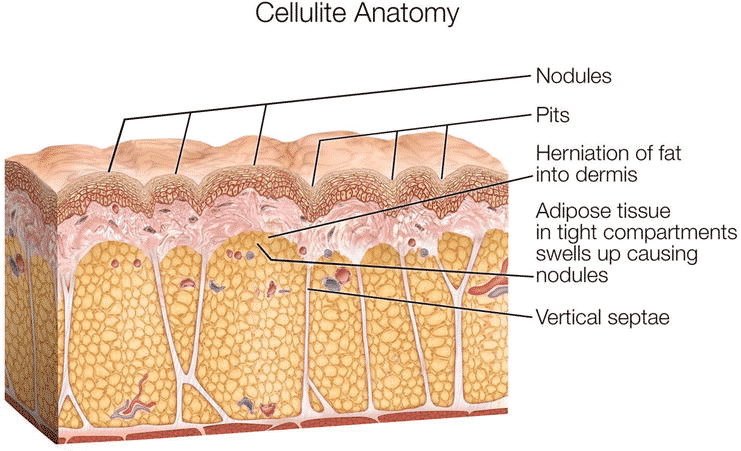 Cellulite can cause a lack of confidence and self-esteem issues. This causes many people to seek out treatment options.
Luckily, cellulite can be treated with CelluTite. This method uses radiofrequency to target cellulite and tighten the skin.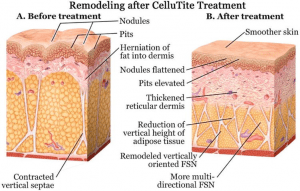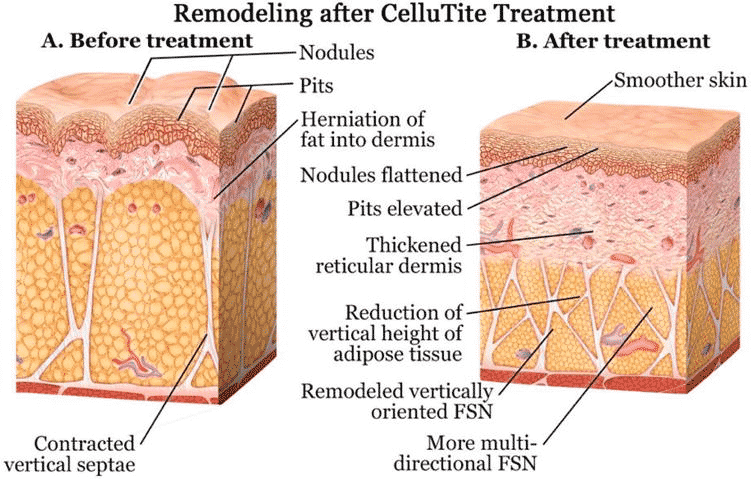 This procedure is most commonly performed on the thighs or the buttocks.
Candidates
You will be an appropriate candidate for this procedure if you have a moderate amount of cellulite which you are wanting to remove.
You will need to be over 18 years old, but there is no upper age limit. This treatment is suitable for both women and men who have cellulite.
Prior to undergoing cellulite treatment, you will meet with the surgeon who will be able to assess your eligibility for the procedure.
Procedure
CelluTite uses radiofrequency to target cellulite and tighten the skin.
Before the procedure begins, a local anaesthetic will be injected into the treatment area. This means you will be awake for the duration of the procedure, but you will not feel any pain.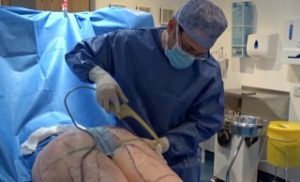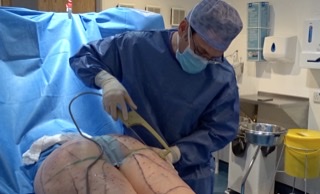 Next, small incisions will be made and a cannula will be inserted beneath the skin. Radiowaves are then emitted from the cannula, which heats the tissue. This causes the skin to tighten. The specially designed cannula tip releases the cellulite internally, making the cellulite disappear from view.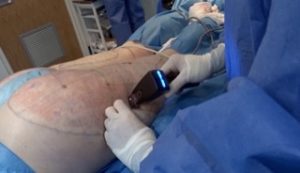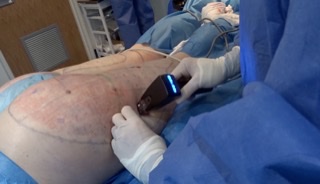 Recovery
This is a minimally-invasive procedure, so there will be a short recovery period.
You will have a bandage applied to the treatment area which will be able to be removed the day after the procedure.
You will be able to return to your day-to-day routine directly after treatment.
You may notice some bruising or swelling at the site of the injection, however, this will quickly fade. You may also feel some mild pain and discomfort in the treatment area for the first few days following the procedure.
You will only need to have one treatment to notice results.
CelluTite before and after