Before & After Rhinoplasty (Nose Job)
Centre for Surgery is a specialist plastic surgery clinic in Marylebone in the heart of central London. We are fortunate to work with some of the best rhinoplasty surgeons in the UK. Our state-of-the-art clinic on Baker Street is a centre of excellence for all types of rhinoplasty, including alar base reduction, ultrasonic rhinoplasty, and revision rhinoplasty.
Below are just a small selection of our rhinoplasty before and after results. You will be able to view a much larger selection of photos at your face-to-face consultation with an expert rhinoplasty surgeon.
What to look for in Rhinoplasty Before and After Photos
When examining rhinoplasty before and after photos, there are several factors to consider in order to evaluate the surgeon's skills and the potential outcome of your surgery. Pay attention to the following aspects:
Consistency: Look for consistent positive results across multiple patients with different nasal shapes and sizes. This indicates that the surgeon is experienced and can adapt to various cases.
Natural appearance: The best rhinoplasty results should look natural and harmonious with the patient's facial features. Make sure the after photos do not have an overdone or artificial appearance.
Symmetry: A successful rhinoplasty should improve facial symmetry. Examine the before and after photos for improved balance and alignment of the nose with the rest of the face.
Nasal proportions: The ideal nose proportions vary depending on the patient's face, but generally, a well-performed rhinoplasty should result in a more aesthetically pleasing nasal proportion.
Preservation of ethnicity: A skilled surgeon should be able to perform rhinoplasty while preserving the patient's unique ethnic characteristics. Ensure that the after photos show respect for the patient's ethnicity and do not result in a "one-size-fits-all" appearance.
Breathing improvement: Although it may be difficult to assess from photos, inquire about whether the rhinoplasty improved the patients' breathing if they initially had functional issues.
Healing and scarring: Although scars are typically well-hidden in rhinoplasty, pay attention to any visible scarring in the after photos. This may give you an idea of how the surgeon handles incisions and the healing process.
Remember to have realistic expectations when looking at before and after photos, as each patient's outcome depends on their unique anatomy, healing process, and the surgeon's technique. It's essential to have a thorough consultation with your surgeon to discuss your goals and expectations.
Case 1: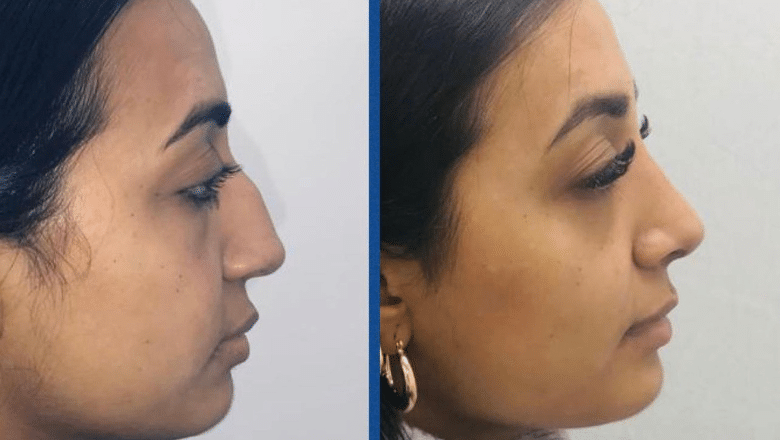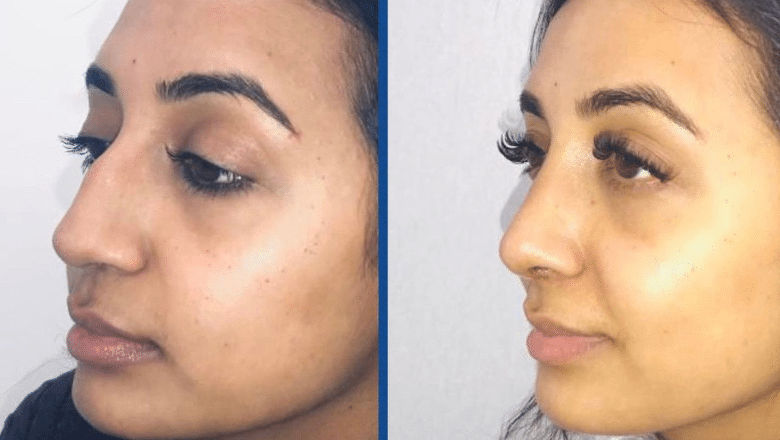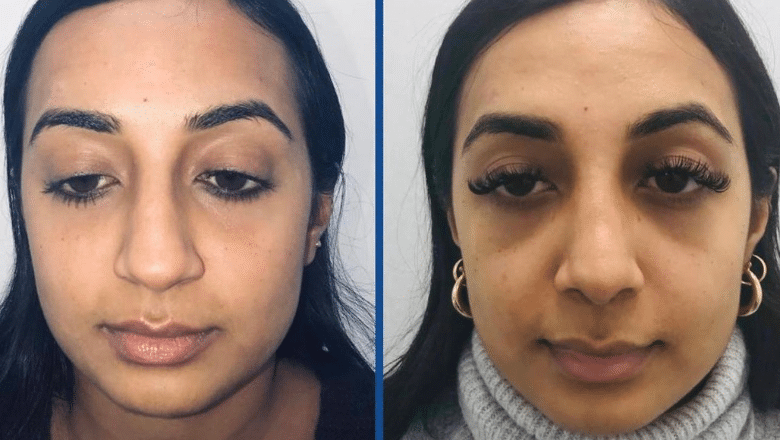 Case 2: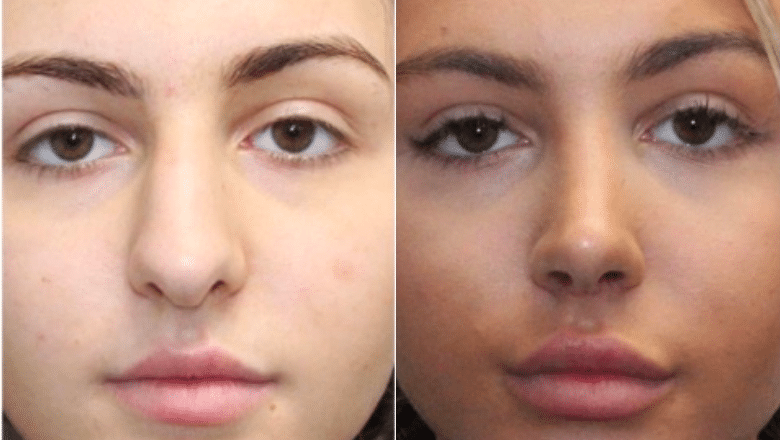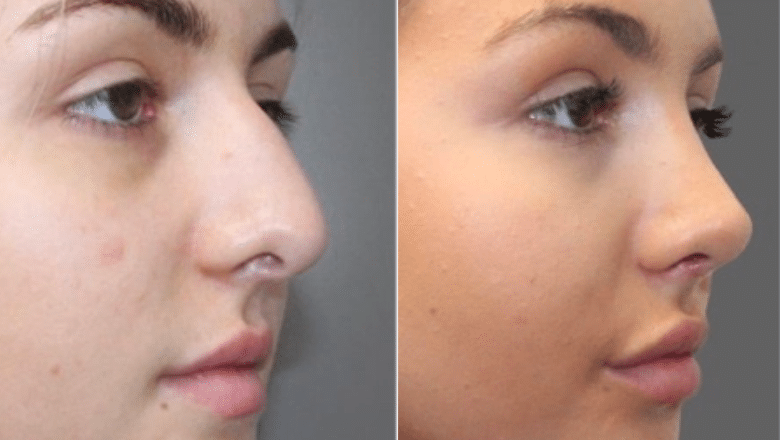 Case 3: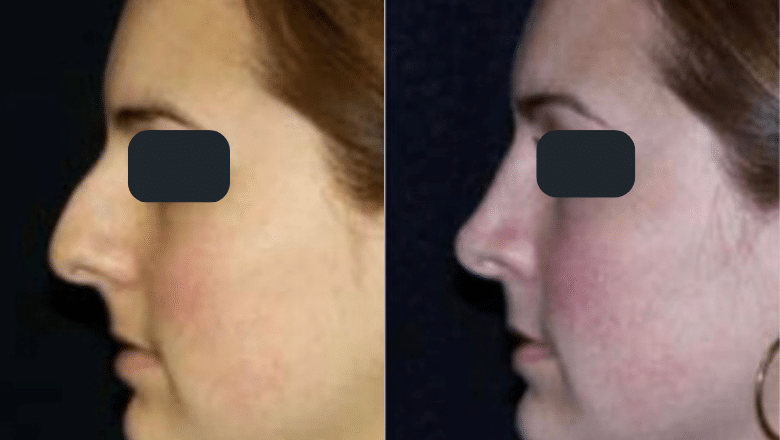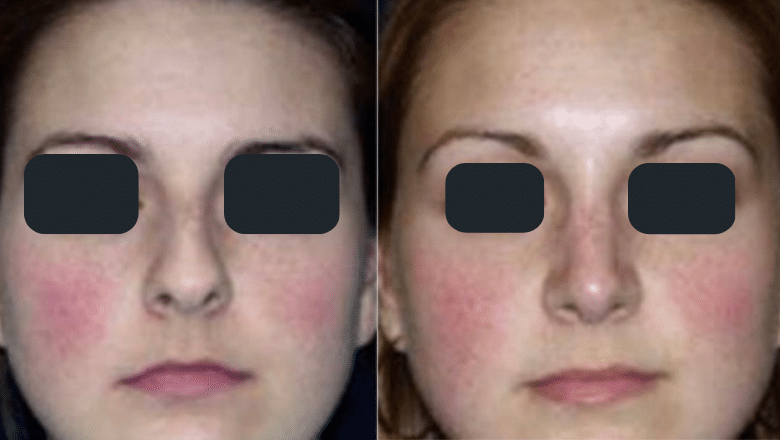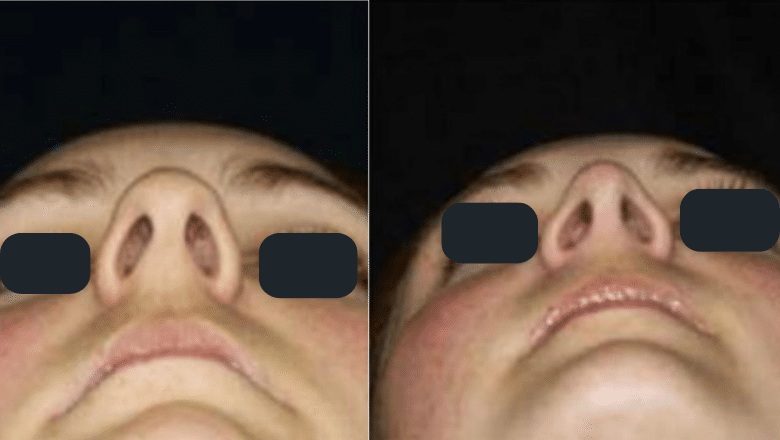 Case 4: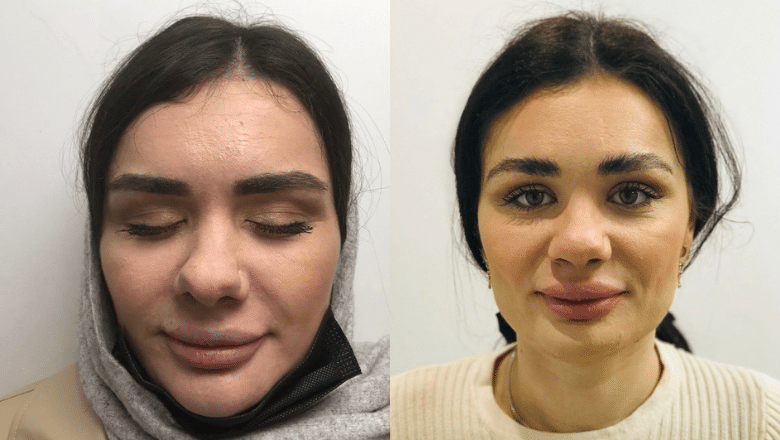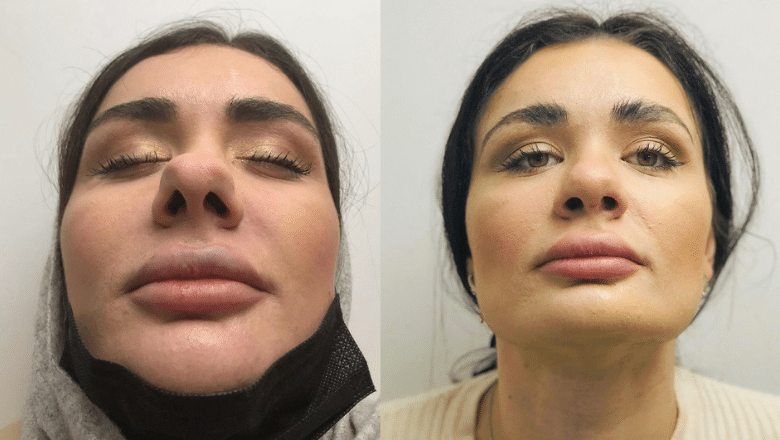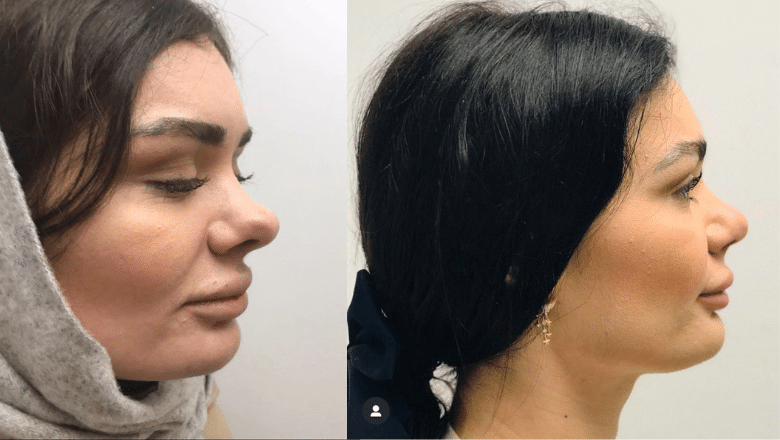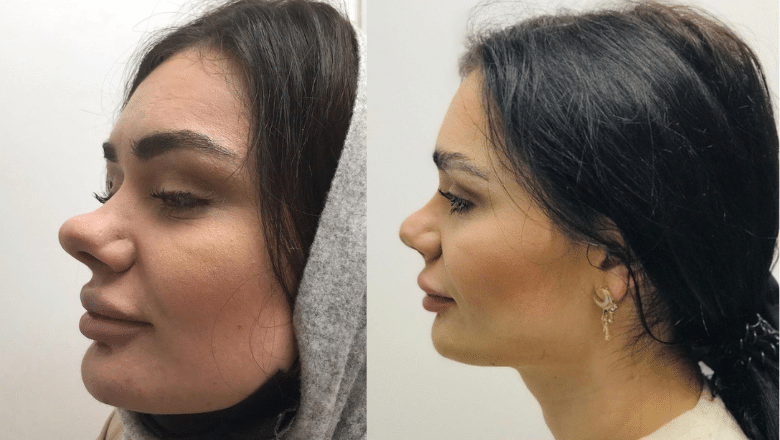 Case 5: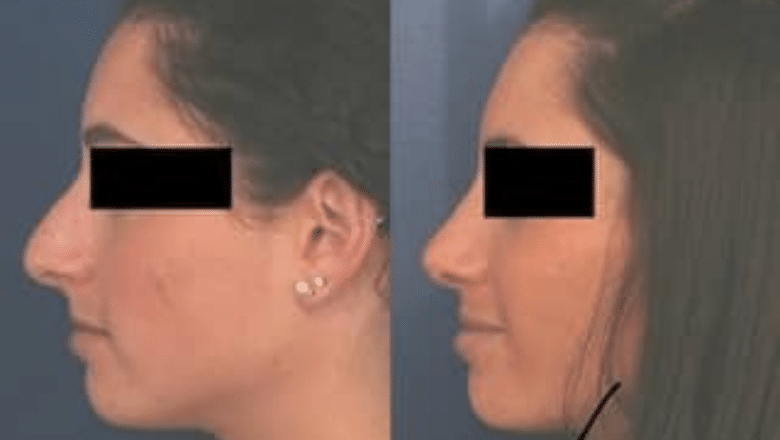 Case 6: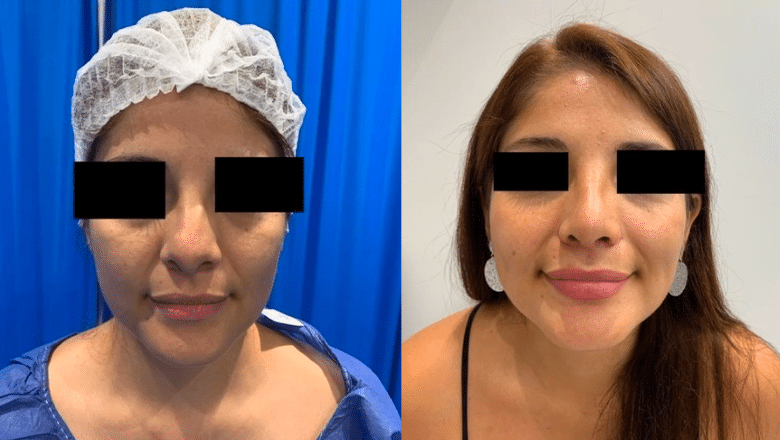 Case 7: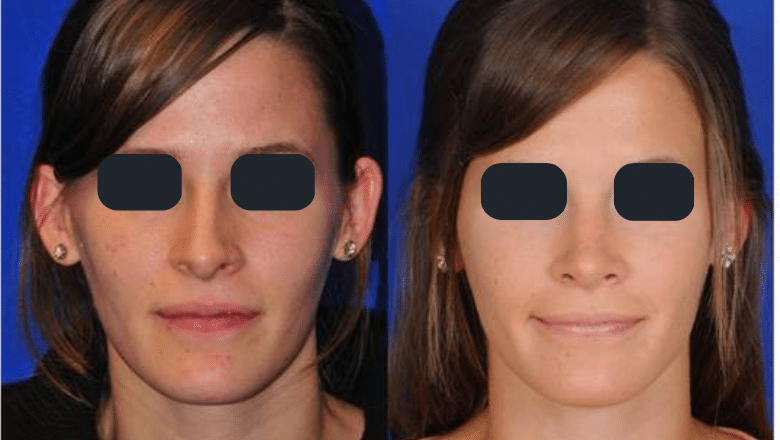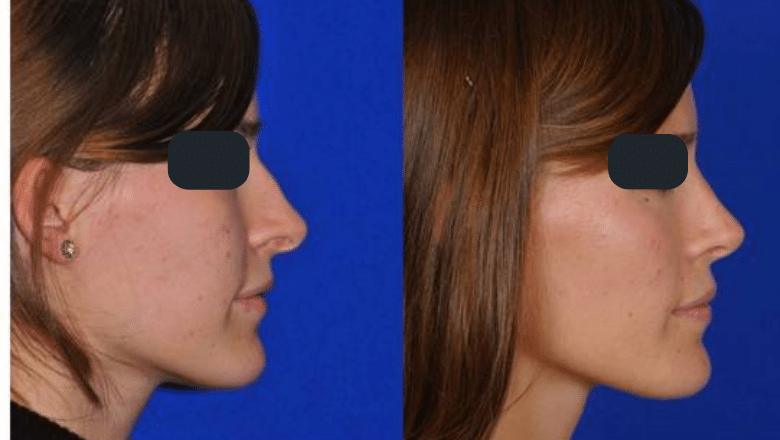 Case 8: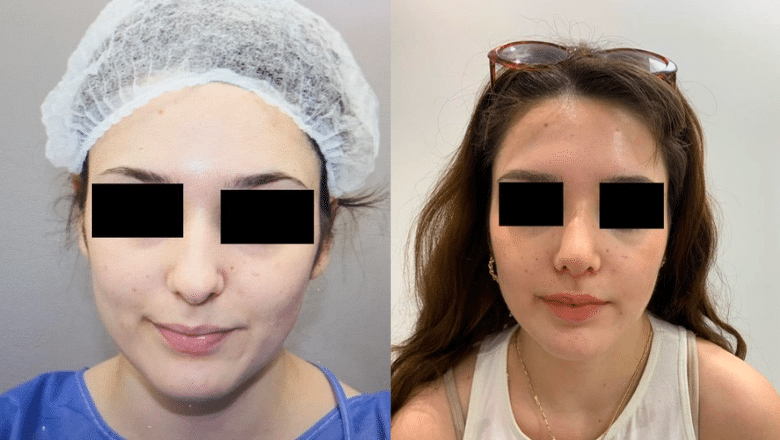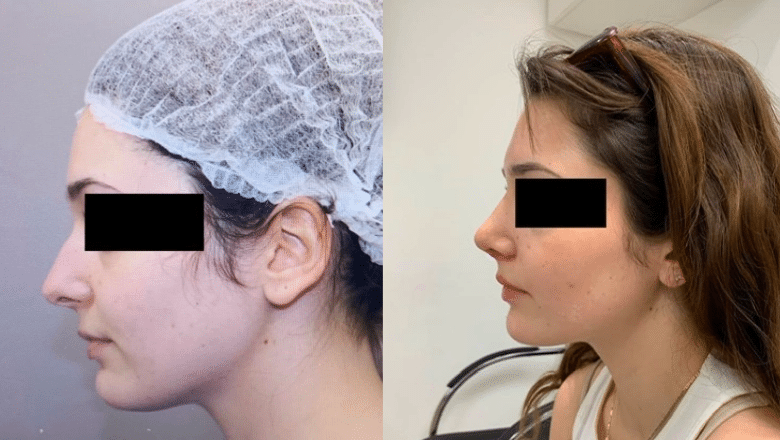 Case 9: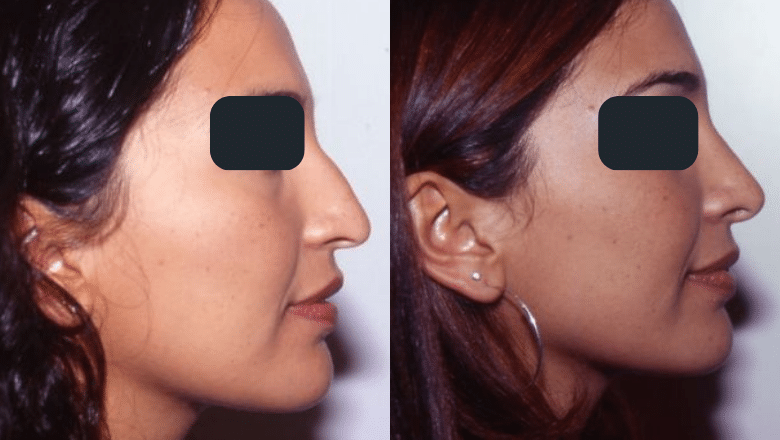 Case 10: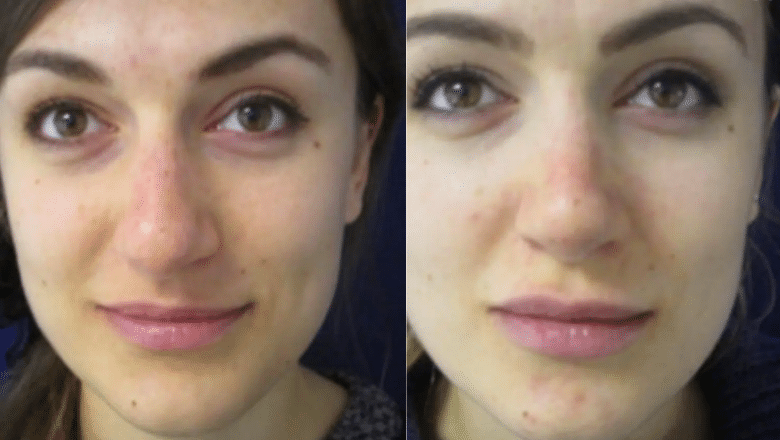 Case 11:
Case 12: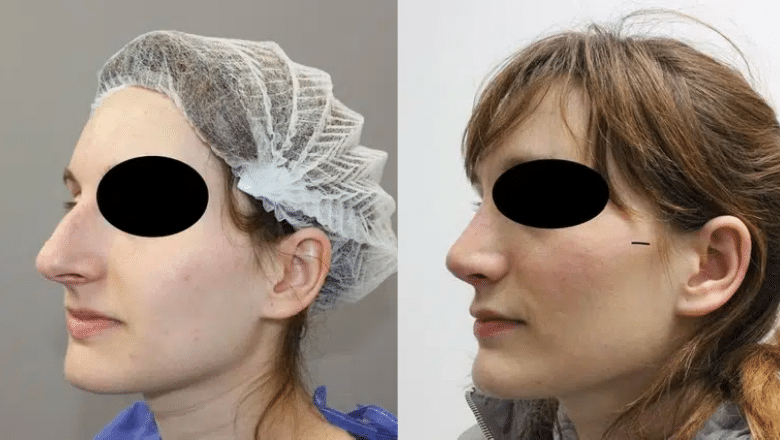 Case 13: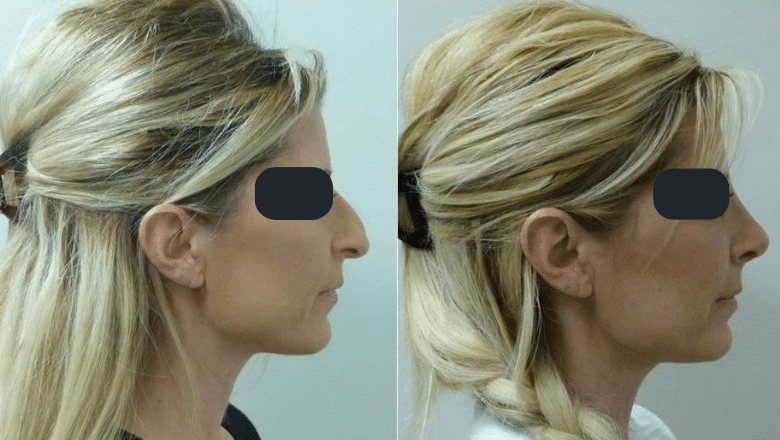 Case 14: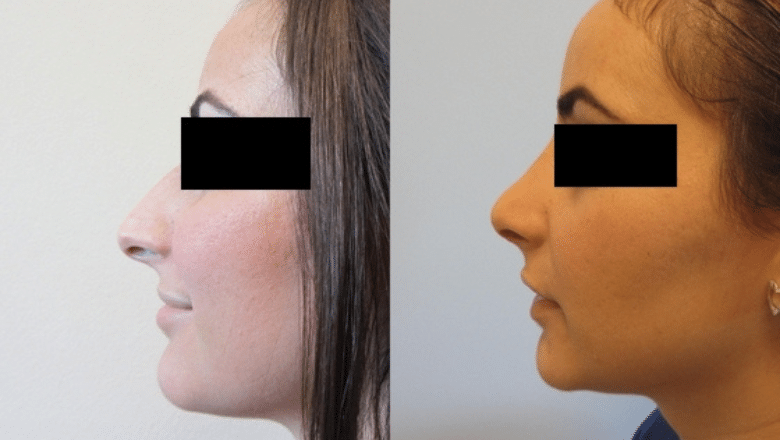 Male rhinoplasty before and after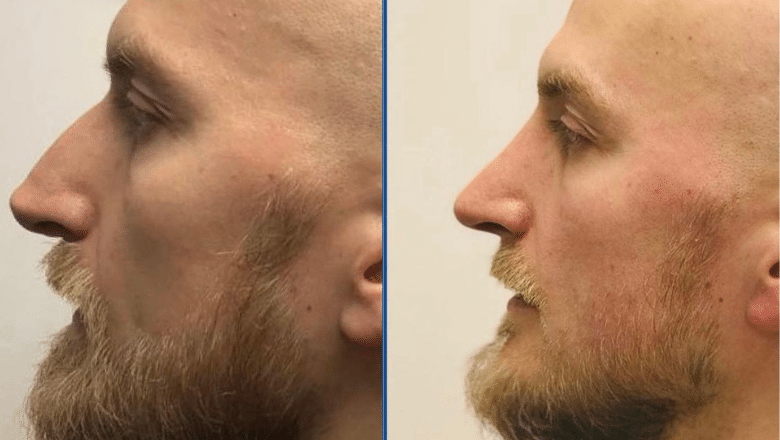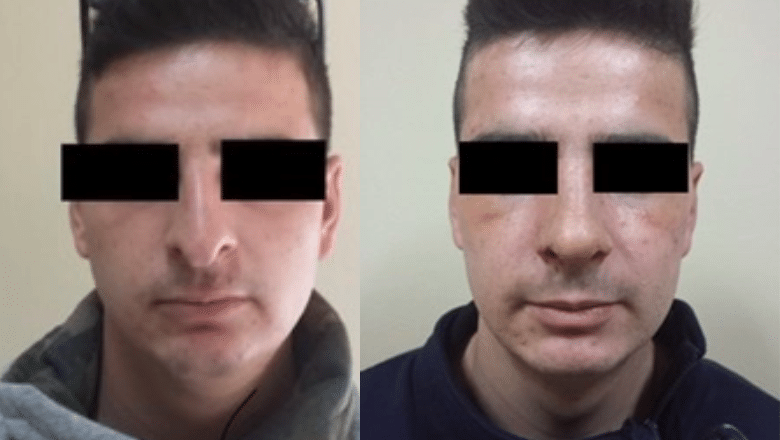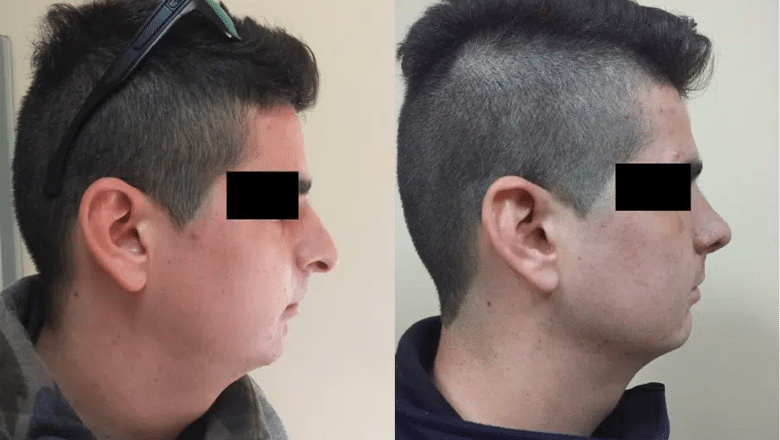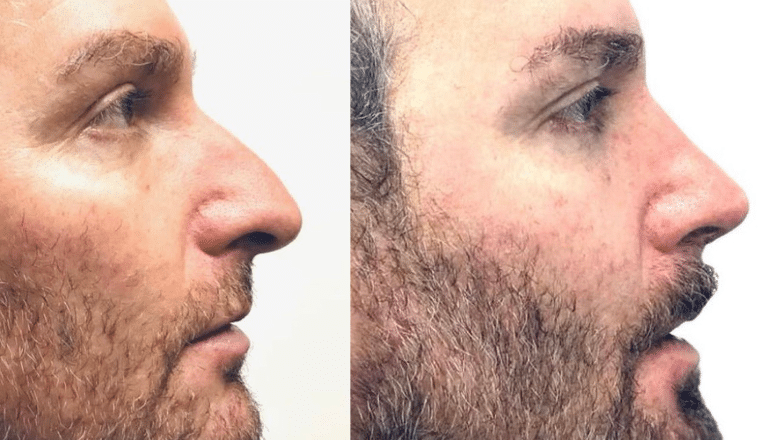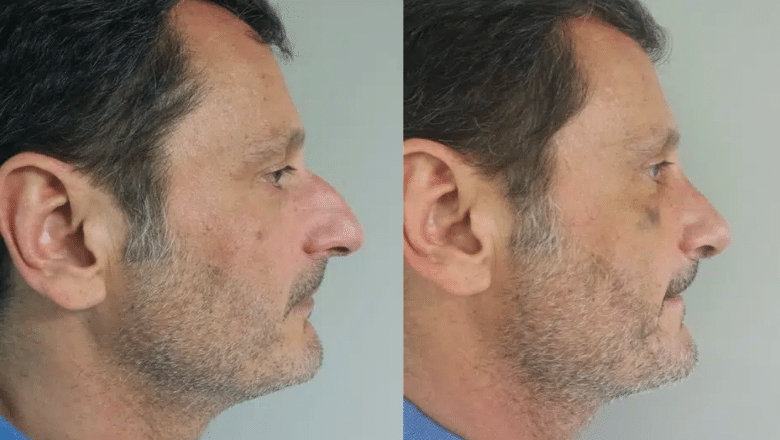 Revision rhinoplasty

Looking at the Surgical Results shown in Patient Photos
When reviewing before and after cosmetic surgery photos, it's essential to know what you're looking for. Photo galleries can help you identify a surgeon's skill and experience and understand the typical results you might expect from them. To make the most out of your gallery viewing, here are some tips to follow:
Find some "before" images that look similar to you: This will give you a better idea of how the surgeon has addressed cases with similar characteristics and concerns as yours.
Look for a range of the surgeon's typical results – not just the BEST results only: This allows you to have a realistic expectation of the outcomes you may achieve with that surgeon.
Look for consistent surgical results with different patients: Consistency across different patients is an indicator of the surgeon's expertise and ability to handle various cases.
Learn to recognize new or recent results (new scars) vs a final result (months later): This helps you understand the healing process and the timeline of recovery.
Ask to see more rhinoplasty before and after photos during your consultation: This will give you a better understanding of the surgeon's work and help you discuss your goals and expectations more effectively.
Take your time to review the photos and ask questions during your consultation. It's essential to be well-informed and comfortable with your surgeon's capabilities before proceeding with any cosmetic surgery.
Rhinoplasty surgery at Centre for Surgery
Rhinoplasty in London with Centre for Surgery and our years of experience dedicated to achieving the best nose jobs London has to offer. We provide all forms of rhinoplasty surgery, including primary and revision rhinoplasty. Our surgeons employ highly refined surgical techniques which bring patients from London, throughout the UK and from overseas to our London Rhinoplasty Centre. Our surgeons agree that facial symmetry is a major aesthetic goal. Whether it is straightening a nasal dip, narrowing the nasal bridge or refining the tip of your nose – our surgeons have got the expertise to transform lives.
We have a team of specialist patient coordinators who will be able to guide you throughout your patient journey with us at Centre for Surgery. If you would like to learn more about rhinoplasty and nose job surgery, please get in touch with us today at 020 7993 4849, or you can fill out our contact form.
Amazing from start to finish, the communication was the main thing was fully informed and looked after, on the day of my breast augmentation, the staff were fab and made me feel at ease through out the whole process. Thank you so much.
Mohammed Farid
18/11/2021
I've had such a great experience with excellent advice, care and attention and surgical treatment (gynaecomastia) - I can fully endorse the treatment I have received from Centre for Surgery with absolutely no qualms at all. Brilliant in every way - thank you all so much.
Caroline Thorpe
14/11/2021
Very pleased with my whole experience of having a procedure. Was so nervous about getting treatment and i was reassured and felt so comfortable throughout thanks to the amazing nurses. I definitely made the right decision to have breast augmentation at centre for surgery with dr erel.
Melissa Briggs
08/11/2021
So glad I went with centre for surgery, the whole process went very smoothly from the consultations down to the actual day of the procedure. I was so nervous on the day but the whole team put me at ease and I'm happy with my results as I feel a lot more comfortable wearing certain clothes now. My surgeon was Alberto Di Giuseppe who performed a breast Augmentation on me, and I would definitely recommend as he was very clear on what the outcome of the surgery would be and which size would look the best for my frame.
Couldn't be happier with Dr Tillo work,i had my breast surgery one week ago and so happy with the results so far,all the staff are extremely nice and very supportive,i would definitely recommend their services,thank so much
From start to the finish everything was perfect for tummy tuck surgery. All staff is very friendly and the aftercare has been good. The Doctor and the nurse team was fantastic. I'm so happy...result is amazing. Thank you!!!
This was overall a great experience, all the staff at Centre for Surgery were friendly and put me at ease. It is a nerve wracking thing to go through an op but the staff were so nice. Mr Ertan has got a great team around him. On the day of the operation everything went smoothly to plan, there was no delay or holdups, I had another consultation with Mr Ertan who confirmed what was going to be done and that I was still happy to proceed. I was prepped for the procedure, I met with the anaesthetist who again was really nice and put me at ease explaining his role. After the procedure I woke up with the nurse by my side making sure I was OK and checking on me, I was able to stay in the clinic until I was ready to leave and was not rushed at all. I was well looked after from the start to the point when I was discharged. Post operation I was staying at a local hotel it was so close there was no point in even getting a taxi and I was able to walk back where my partner was waiting for me. I was expecting a lot of bruising to both my eyes but there was very little if any by the time the cast came off after 7 days, I am now at the two week post operation point and it is healing well with no outwardly visible bruising or scaring. The next milestone is a checkup at the 6 week point with my surgeon. If you're thinking of having something like this done I would highly recommend getting in touch with Centre for Surgery.
The staff at Centre for Surgery were very kind and accommodating. They answered any questions I had about the procedure and were constantly checking up on me. A special thank you to Christina for all her support throughout.
I would just like to state the quality of care received from the nurses at Centre for Surgery was beyond the highest level. Sophie takes her patient care to another level beyond words. She always puts me at ease. She is there for me even at awkward hours just when I mostly needed reassurance and she is one of the most compassionate nurses I have come across and demonstrates her passion naturally for caring for others. She totally deserves recognition at its finest and thank you for always being there for me. 😍