Surgical tattoo removal in London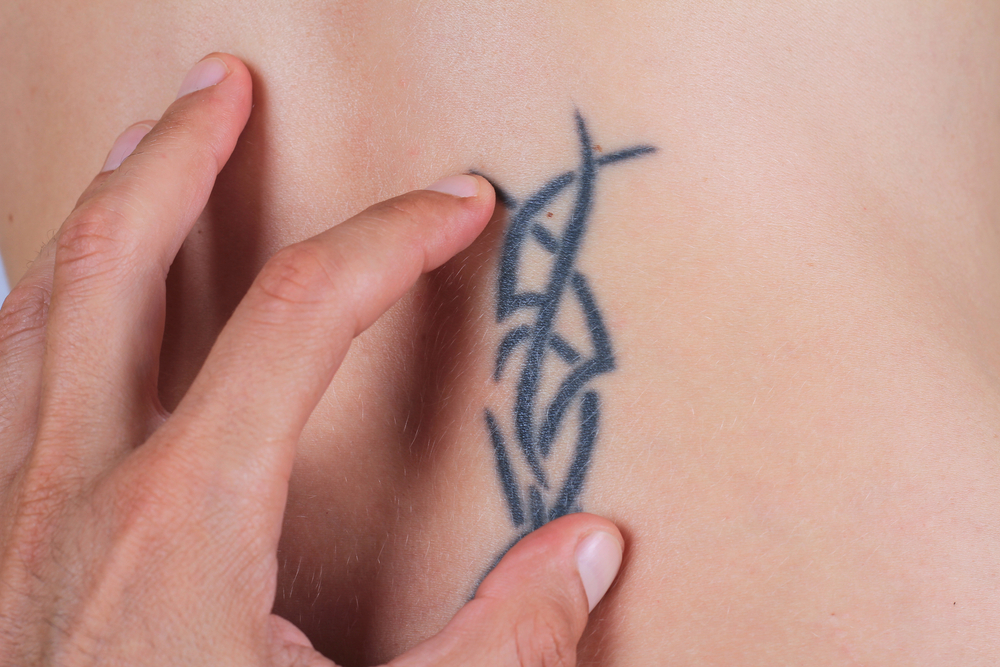 Considering tattoo removal is quite common and a choice people make for many reasons whether it be because of regret, outgrowing it or something else entirely. 
Surgical tattoo removal is a quick and effective technique performed to remove tattoos using excision or skin graft.
Surgical tattoo removal is preferred over laser tattoo removal by people who wish to avoid several painful laser sessions or just want an aesthetically pleasing result.
Don't want to undergo a surgical procedure? You may be interested in laser tattoo removal.
Effective alternative to laser tattoo removal
Benefits of Surgical Tattoo Removal
A simple and quick method which can achieve long-lasting results.

Cheapest technique for complete tattoo removal.

Alternative to many painful laser sessions.

More aesthetically pleasing result compared to laser tattoo removal.
Potential Side Effects
A linear scar will be left but will fade away quickly.

Could leave a visible scar (this can be reduced with appropriate care)

Surgical complications like infection and swelling will be involved.
Surgical VS laser tattoo removal
Surgical Tattoo Removal
The tattoo can be removed in one sitting or two depending on the size.

Risk of infection of the incisions.

Will leave a linear scar that fades away over time

.
Laser Tattoo Removal
May need 2-4 visits and sometimes even 10 for a big tattoo.

Risk of skin burning during the removal treatment

May leave an outline of the tattoo with scar formation
Ideal patients for surgical tattoo removal
All patients should be in good health and have realistic expectations about what can be achieved with surgical tattoo removal.
We do not treat patients below the age of 18 years of age.
Healing is better if patients refrain from or quit smoking.
Ideal for those who simply do not wish to continue keeping their tattoo, and do not wish to opt for laser tattoo removal. Ideal for people who have outgrown or regret their tattoos. People may opt for it also if they are starting a new job and desire a clear appearance.
Surgical procedure for tattoo removal
Depending on the size of the tattoo, some can be removed in just one sitting. An oval shaped cut will be made around the skin and then the edges are stitched together. The stitches will be slightly curved to allow a neat incision scar.
In cases when the tattoo covers a big area of the skin and cannot be easily removed and stitched together, a comfortable amount is cut in the first session and more is cut again after allowing the treated area to heal.
Skin grafting is also a technique involved in surgical tattoo removal where skin from another part of the body is stitched onto the area of the removed skin to fill the gap.
Recovery after surgical tattoo removal
Expect some degree of discomfort for the first few days, and painkillers are recommended to ease it. Moisturise and apply sunblock to the scar for 18 to 24 months in order to improve the final result.
Surgical tattoo removal before and after
Case 1: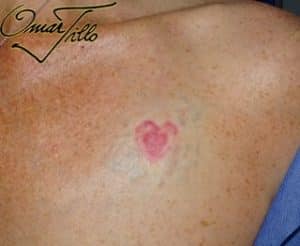 Case 2: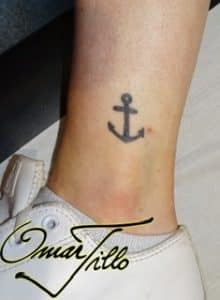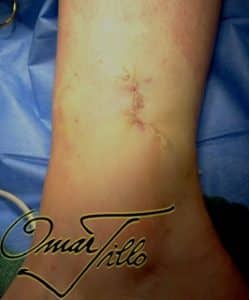 Case 3: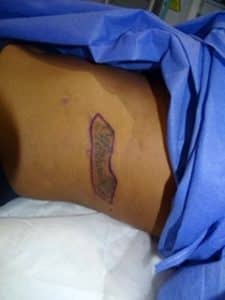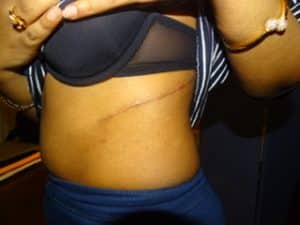 Case 4: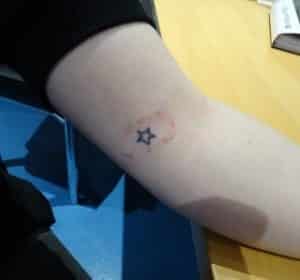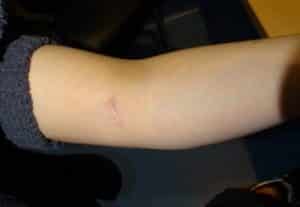 Case 5: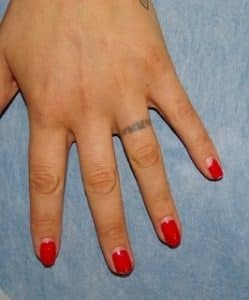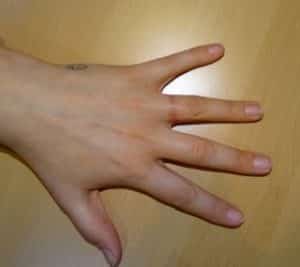 Case 6: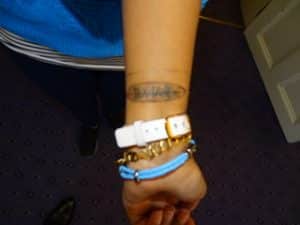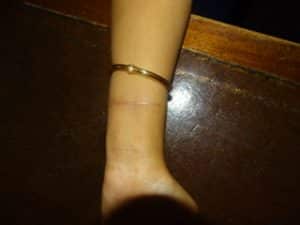 Case 7: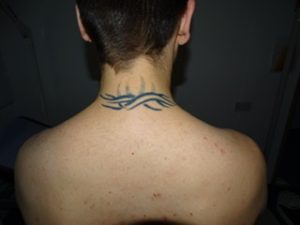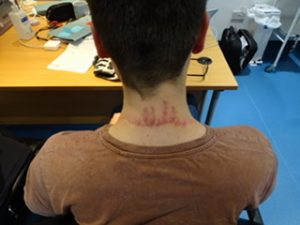 Case 8: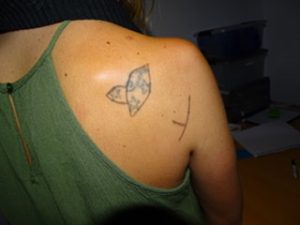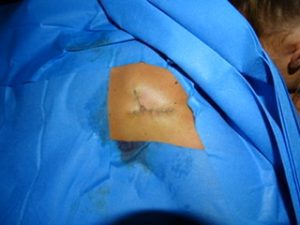 Case 9: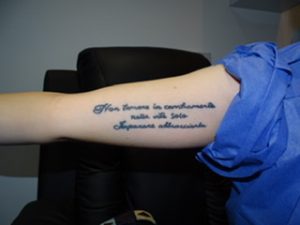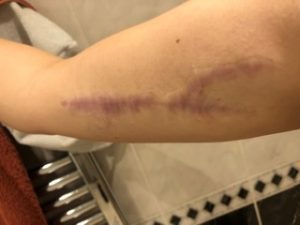 Case 10: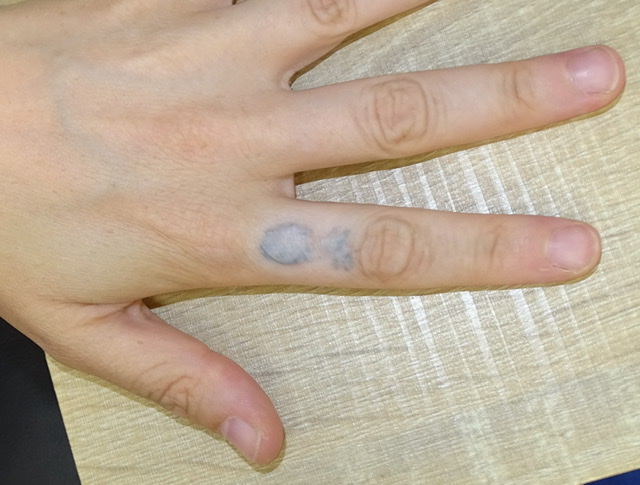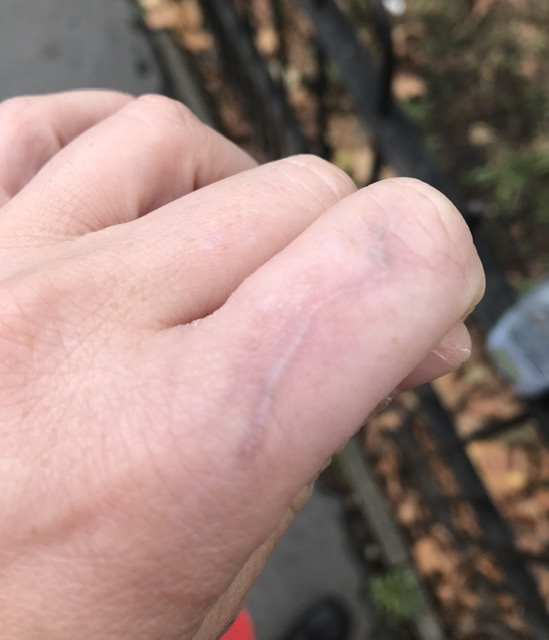 [baslider name="tattooremoval"]
What To Expect
Find the right time
Our friendly and knowledgeable patient coordinators will speak with you to learn about your requirements, it's all confidential and your information will be used to assess whether a procedure is right for you. If the procedure is right for you, we'll organise a convenient date and time for you to visit to come and visit Marianne, our patient relationship manager at our bespoke central London clinic.


Personalised quote
At the surgical consultation, you will meet directly with the plastic surgeon. The surgeon will thoroughly assess you to determine your suitability and advise of the best options for you. Your surgeon will then explain how the procedure will work including our innovative ClearSleep™ anaesthesia technique for those who chose to be asleep for their procedure. You will receive your personalised quote the next working day from your patient coordinator.