Jaw Slimming and Contouring with Injectables in London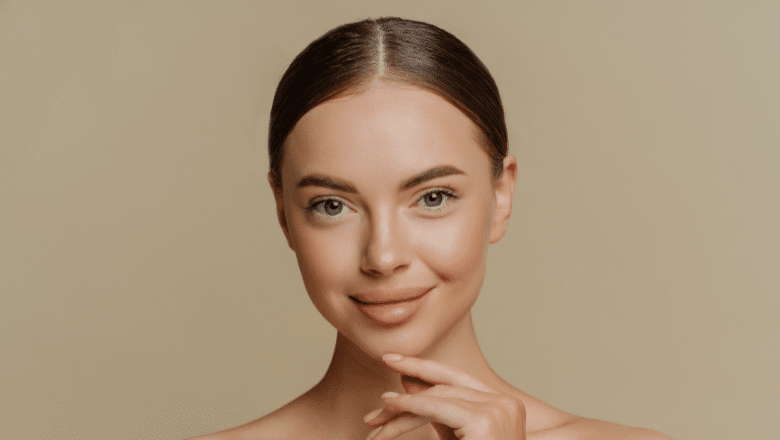 As we advance in years, the visage tends to undergo a natural transformation. Among these changes, our jaws can become wider and more prominent. For individuals seeking to maintain a refined and youthful profile, jaw slimming injectables have emerged as an outstanding solution. These injectables target the masseter muscle, temporarily weakening it to reduce the appearance of a widened jawline. This article unveils the benefits of this non-invasive, temporary, quick, and relatively pain-free treatment option.
What Are Jawline Injectables? A Modern Solution to Facial Contouring
In recent years, there has been a surge in the popularity of minimally invasive cosmetic procedures that help to redefine and enhance facial features. Amongst these, jawline injectables have emerged as a prominent choice for individuals looking to alter the shape of their jawline without resorting to surgery. These injectables, which include muscle relaxants and dermal fillers, can be used for jaw slimming and contouring. In this article, we delve into the specifics of these injectables and how they can transform your appearance.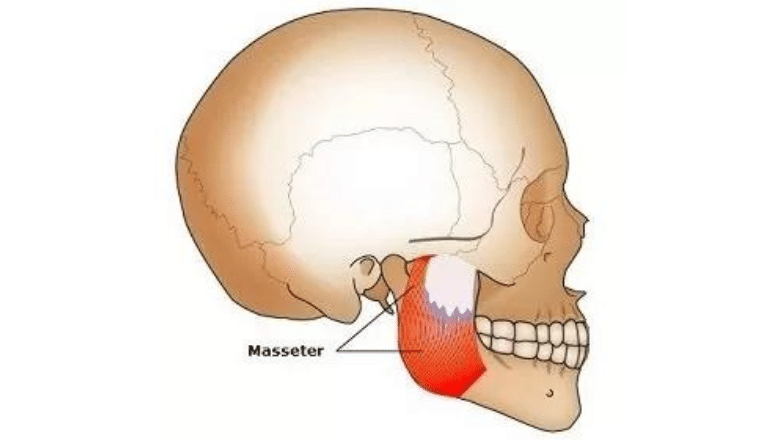 Muscle relaxant injections for Jaw Slimming
Wrinkle-relaxing injections are a purified protein that can be used to create a slimming effect on the jawline. It achieves this by targeting the masseter muscle – the muscle responsible for chewing and often a contributor to a square or wide jaw appearance. By temporarily relaxing this muscle, neuromodulators can result in a more tapered jawline.
The procedure involves injecting small amounts of the toxin into the masseter muscle. This inhibits the muscle's ability to contract vigorously, and over time the muscle becomes less bulky, leading to a slimming effect. This treatment is particularly popular among individuals who have a naturally strong or square jaw and are looking for a softer appearance.
Dermal Fillers for Jaw Contouring
Dermal fillers, on the other hand, are typically used to add volume and definition to the jawline. These fillers are made of hyaluronic acid or other substances that mimic the natural components of the skin. They can be an ideal solution for those experiencing sagging skin or volume loss in the lower face due to ageing.
Fillers are injected along the jawline to create a more defined and structured appearance. This procedure can be used to balance asymmetry, enhance the jawline's angle, or replace lost volume. For those with a weak or undefined jaw, dermal fillers can provide a more sculpted look.
Combining Both for Optimal Results
In some cases, both muscle relaxants and dermal fillers may be used in conjunction to achieve the desired facial contouring. For instance, the neurotoxin can be used to slim down the masseter muscle, while dermal fillers are applied to add definition and volume to the jawline. This combination can yield natural-looking results that complement the overall facial structure.
Benefits of Jaw Slimming Injections
Jaw slimming injections not only help in refining a square jaw but also play a significant role in achieving a more harmonious face shape. By targeting the masseter muscles, these injections contribute to a slender and more defined jawline, enhancing overall facial aesthetics.
Alleviating Bruxism
Teeth grinding, medically known as bruxism, is a prevalent issue affecting the muscles and joints of the jaw. One of the incredible benefits of jaw slimming injections is their capacity to alleviate bruxism. By inducing relaxation in the hyperactive masseter muscles, these injections can significantly reduce the tendency to grind teeth, thus safeguarding oral health.
Mitigating Jaw Tension, Pain, and Clenching
Jaw slimming injections can be a boon for individuals plagued with jaw tension and pain due to consistent clenching. By relaxing the masseter muscle, these injections inhibit excessive jaw clenching which can otherwise culminate in headaches, facial or neck soreness, muscle fatigue, irritability, and concentration issues. This not only protects the teeth and surrounding tissues from damage but also enhances the quality of life.
A Minimally Invasive Alternative
One of the appealing attributes of jaw-slimming injections is that they offer a non-surgical pathway to jaw reduction and contouring. Comprising a series of swift injections into the masseter muscles, this treatment is a minimally invasive alternative for individuals seeking to modify the appearance of their lower face without undergoing surgery.
Durable Outcomes
While patience is key, as it may take up to a fortnight for the results to fully materialise, the outcomes of jaw-slimming injections are impressive and enduring. Generally, the effects of this treatment can be relished for around 4-6 months. This long-lasting impact makes it a favoured choice for many seeking to maintain their newly acquired refined jawline.
How Do Jaw Slimming Injectables Function?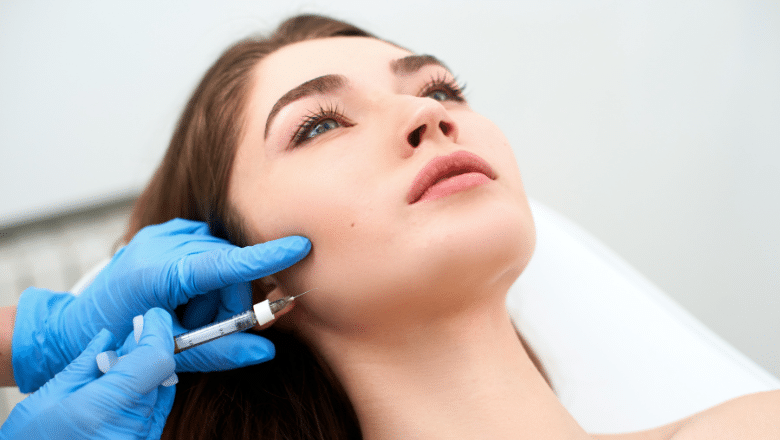 The masseter muscle, a crucial player in our everyday expressions and mastication, is positioned in the lower part of the cheek and is attached to the jawbone. This muscle gets into action when we chew or express emotions like frowning. Owing to prolonged contractions, either from habits like grinding or clenching the teeth or due to genetic factors, the masseter muscle can experience hypertrophy, which means it enlarges.
Utilising jaw slimming injectables to target the masseter muscle is an increasingly popular method to attain a more slender facial appearance. The treatment capitalises on neurotoxin-based injections to momentarily disrupt nerve impulses to the masseter muscle. Consequently, the muscle's ability to move is inhibited and the frequency and intensity of contractions are significantly reduced.
Causes of a Square Jawline in Women: Understanding the Role of Masseter Muscles
For women, a square jawline may be a natural feature or develop over time, and this can be attributed mainly to the masseter muscles. These muscles, situated in the jaw area, play a critical role in facilitating the movements of the lower face, especially during the act of chewing. Here, we will delve into the cause of a square jawline in women and discuss how injectables can alter the appearance of the masseter muscles to achieve a more tapered jawline.
The Masseter Muscles and Their Role
The masseter muscles are two bulky muscles located on each side of the jaw. They are among the strongest muscles in the human body relative to their size, and are instrumental in the chewing process. When the masseter muscles are larger, either naturally or developed through habit, they can contribute to a broader or square-shaped jawline.
Factors Contributing to a Square Jawline
Genetics: A square jawline can be a genetic trait. If family members have a more angular jawline, it's possible that this feature has been inherited.
Habitual Chewing or Grinding: Habits such as excessive gum chewing, teeth grinding, or clenching can cause the masseter muscles to work more than usual. Over time, this can lead to an enlargement of these muscles, giving the jaw a more square appearance.
Hormonal Influences: Hormones, particularly androgens, can influence the size of the masseter muscles. Higher levels of androgens may contribute to the development of a more square or masculine jawline in women.
The Impact of Ageing
As women age, there can be a redistribution of facial fat and a loss of skin elasticity. This can sometimes accentuate the appearance of the jaw and the masseter muscles, making the jawline look even more square and, in some perceptions, more masculine.
Jaw Slimming and Contouring with Injectables: A Step-by-Step Guide to the Procedure
Jaw slimming and contouring through injectables is a popular, non-invasive treatment for individuals seeking a more defined and slimmer jawline. Here, we will guide you through the steps of this procedure, highlighting the simplicity and effectiveness that make it an attractive option for facial enhancement.
Step 1: Consultation and Planning
Before undergoing any cosmetic procedure, it's essential to have a thorough consultation with a qualified healthcare professional. During this consultation, your goals, medical history, and the options available will be discussed to create a personalised treatment plan.
Step 2: Application of Local Anaesthesia
On the day of the procedure, a topical anaesthetic cream is applied to the jaw area to minimise any discomfort during the treatment. This cream numbs the area and ensures a more comfortable experience for the patient.
Step 3: Administering the Injectables
Once the anaesthesia takes effect, a fine needle is used to inject neurotoxin into the masseter muscles. These injections temporarily weaken the muscles, leading to a reduction in their size and a slimmer appearance of the jawline. The practitioner may make several injections on each side of the jaw to ensure that the product is evenly distributed.
Step 4: Post-Procedure Guidelines
The procedure itself takes very little time, often completed within 30 minutes. After the injections are administered, you might feel a slight level of discomfort, but this usually subsides quickly.
It's important to avoid rubbing or applying pressure to the face for at least 24 hours to prevent the substance from spreading to unintended areas. Also, your healthcare professional may advise you to avoid strenuous physical activity and excessive heat exposure for a short period after the procedure.
Step 5: Observing the Results
You can generally return to your normal routine shortly after the procedure. The results of jaw slimming and contouring typically become noticeable within 2 to 8 weeks as the masseter muscles gradually relax and reduce in size.
Step 6: Follow-Up and Maintenance
A follow-up appointment may be scheduled to assess the results and ensure that you are satisfied with the outcome. Since the effects of neuromodulator are temporary, lasting around 4-6 months, maintenance treatments are necessary to sustain the results.
Potential Risks and Complications of Jawline Injections: A Comprehensive Overview
Jawline injections, including both muscle relaxants and dermal fillers, have gained popularity as minimally invasive procedures for facial contouring. However, as with any medical procedure, there are potential risks and complications that should be considered. This article provides a comprehensive overview of the possible adverse effects and how to mitigate them.
Common Side Effects
Swelling and Redness: After the procedure, the injection site may exhibit swelling or redness. This is typically mild and subsides within a few days.
Bruising: Some individuals may experience bruising around the injection area, which generally fades away within a week.
Pain or Discomfort: There might be some pain or discomfort at the injection site, but this usually resolves quickly.
Potential Complications
Asymmetry: If the injections are not administered evenly, it can result in an asymmetrical appearance of the jawline.
Infection: Though rare, there is a risk of infection at the injection site. It is crucial to follow post-procedure care instructions to minimise this risk.
Allergic Reaction: Some individuals might have an allergic reaction to the substances used in the injections. It's important to discuss any known allergies with the healthcare professional before the procedure.
Nerve Injury: In rare cases, the needle could injure a nerve during the procedure, leading to numbness or changes in sensation in the jaw area.
Migration of Product: There is a possibility of the injected product migrating from the intended site, which can affect the overall result.
Muscle Weakness: With neuromodulator, unintended weakening of nearby muscles can occur if the product spreads to areas beyond the treatment site.
Difficulty in Chewing: In some cases, if the injections affect the masseter muscles excessively, there might be temporary difficulty in chewing.
Mitigating Risks
Choose a Qualified Professional: One of the most effective ways to mitigate risks is to ensure that the procedure is performed by an experienced and qualified healthcare professional.
Follow Post-Procedure Instructions: Adhering to the care instructions provided by the healthcare professional can significantly reduce the risk of complications.
Discuss Medical History and Concerns: Before undergoing the procedure, it's essential to discuss your medical history and any concerns with the healthcare professional to determine if you are a suitable candidate for the treatment.
Jawline Injectables Cost London – How much is Jaw Contouring Treatment in London?
The cost of jawline injectables at Centre for Surgery can vary based on various factors such as the specifics of the individual treatment plan, the type of product used, and the expertise of the injector. For the most accurate pricing information, it's best to contact us at Centre for Surgery directly. We can provide a detailed cost estimate after a thorough assessment of your needs during a consultation.
Why Choose Centre for Surgery for Jaw Slimming Injections?
Expert Team: At Centre for Surgery, we boast a team of highly skilled and experienced specialists who have a thorough understanding of facial aesthetics. They have performed numerous successful jaw slimming procedures using injectables.
Tailored Approach: We believe that every patient is unique, and we tailor our treatments to suit each individual's needs and desired outcomes.
Cutting-Edge Techniques: We use the latest non-surgical techniques and technologies for jaw slimming treatments. This allows us to offer our patients the best possible results with minimal downtime and discomfort.
Excellent Patient Care: We pride ourselves on our high standard of patient care, from the initial consultation right through to post-treatment follow-up. We aim to ensure that your entire experience at Centre for Surgery is comfortable, safe, and positive.
Transparent Pricing: We offer clear and straightforward pricing with no hidden costs, giving you peace of mind.
Continual Support: Our team provides continuous support throughout your treatment journey, answering any queries and addressing any concerns promptly.
If you're considering jaw slimming injections, book a consultation with our team at Centre for Surgery, and let's discuss how we can help you achieve your aesthetic goals.
Your Next Steps:
Research Thoroughly
Explore our website, delve into the Procedure Pages and Blogs that are pertinent to your planned procedure
Browse our extensive FAQs, including those on how to choose your surgeon
Learn about the potential risks and complications associated with your chosen surgery.
Download and thoroughly read our comprehensive Guides to Surgery
Prepare for Your Consultation with the Plastic Surgeon
Consider bringing a friend or family member to help discuss the information and your options
Take comprehensive notes and diligently read the provided documents
Dress in uncomplicated clothing as you might need to undress for a physical examination
Bring any necessary medical referral and any relevant medical documents or test results
Arrange Your Initial Surgery Consultation
Secure your consultation at our Baker Street clinic by paying the Cosmetic Consultation Fee
To book a consultation with a Specialist Plastic Surgeon or to converse with our Patient Care Advisor, please contact us.
You can email us or call on 0207 993 4849 to arrange your surgeon consultation appointment.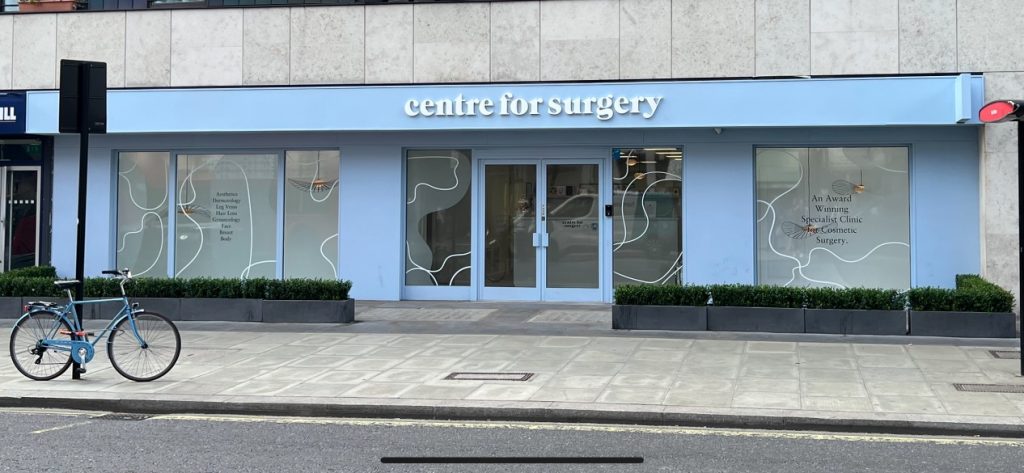 [wpseo_map id="9814″ width="750″ height="300″ zoom="15″ map_style="roadmap" scrollable="1″ draggable="1″ show_route="0″ show_state="0″ show_url="1″ show_email="1″ default_show_infowindow="1″ show_phone="1″ show_phone_2="0″ show_fax="0″]
[trustindex no-registration=google]