Skin tag removal in London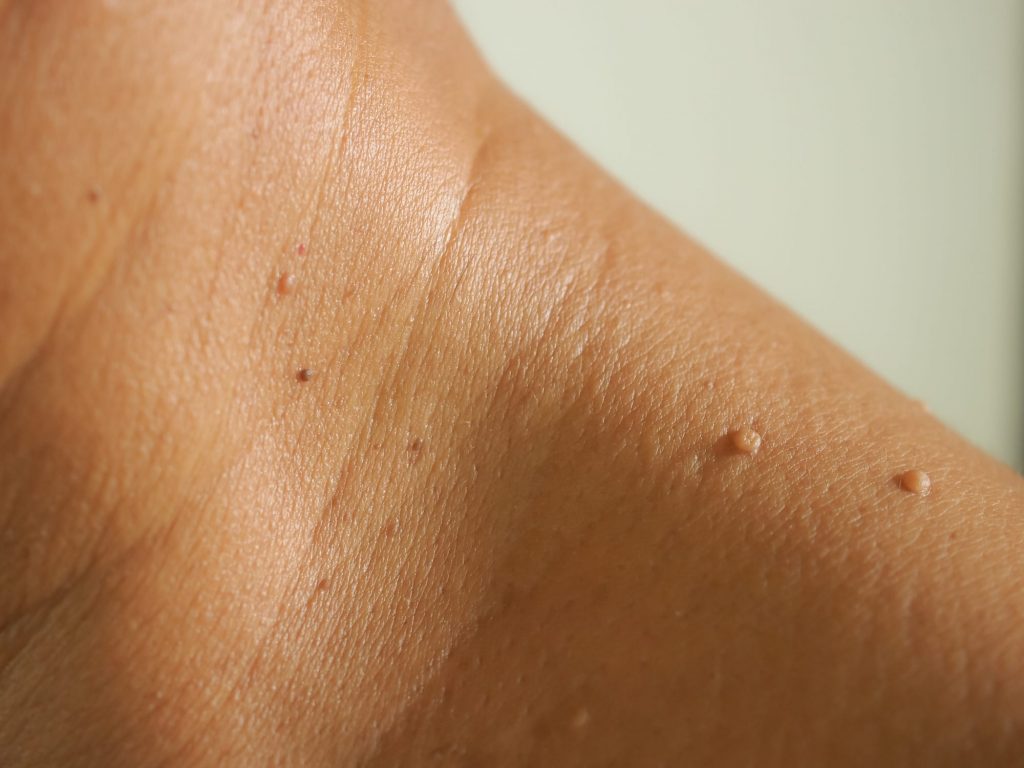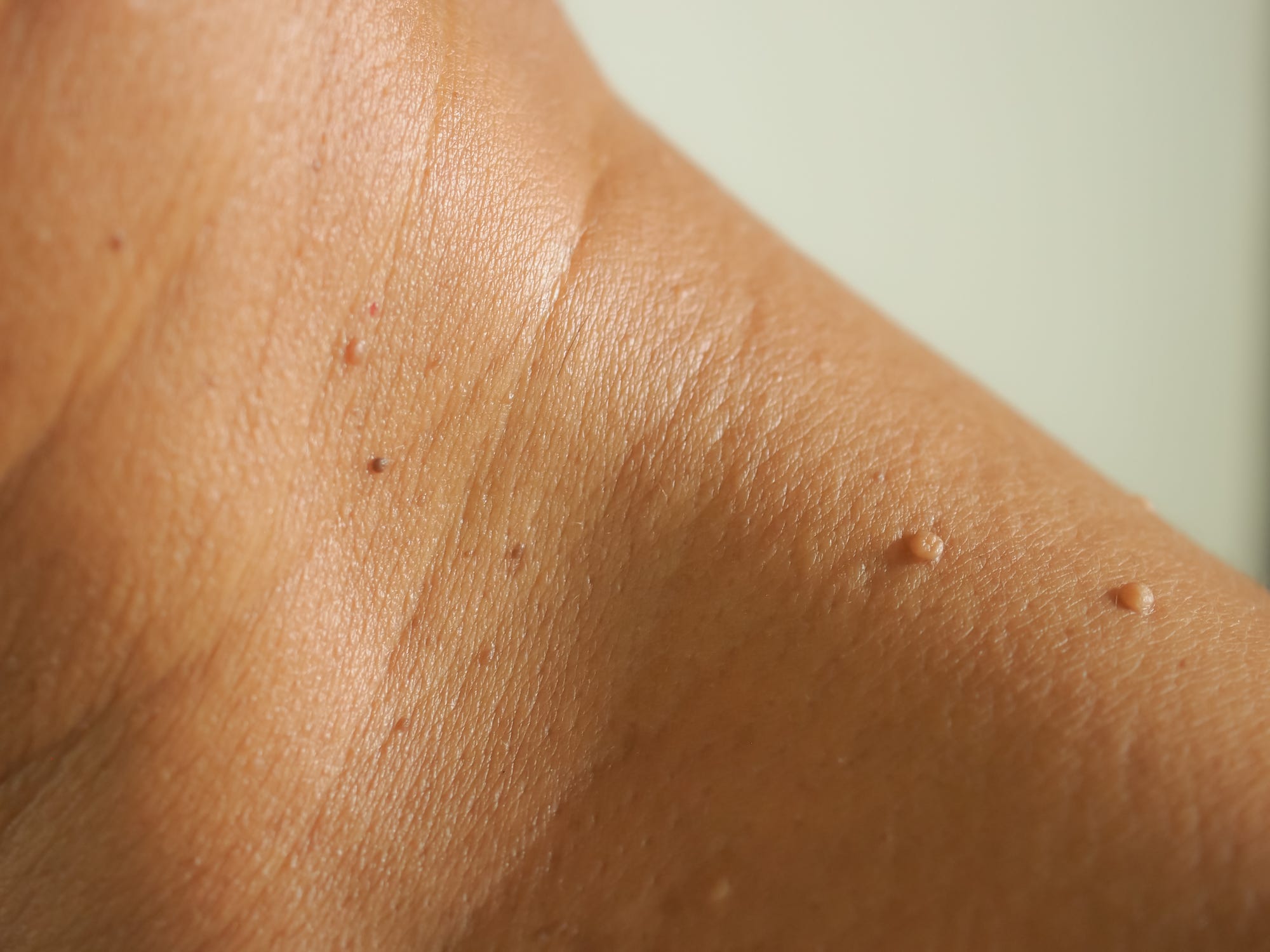 Skin tag removal in London at Centre for Surgery is a commonly performed procedure. Skin tags appear as skin colour or brown growths with a small portion of soft tissue protruding from the skin surface. Skin tags can be clear or pigmented. Skin tags are benign skin lesions and do not cause any symptoms unless they get caught on clothing when they then cause discomfort. Skin tags can be found on any part of the body, but are most common in the following areas: eyelids, armpits, under the breasts, groin, upper chest and neck.
Centre for Surgery also offers removal of warts, cysts, lipomas and moles. Non-surgical options for removal include laser removal, cryotherapy and curettage and cautery.
All our doctors are on the GMC specialist register. Our London dermatology clinic at 106 Crawford Street was recently inspected and rated as good across all 5 domains.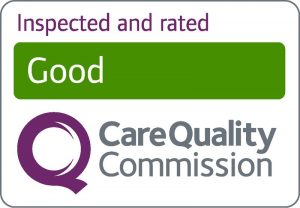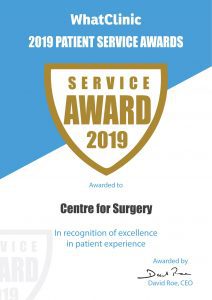 RealSelf Top Doctors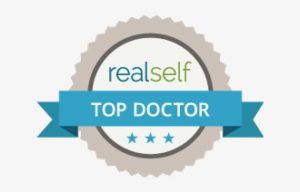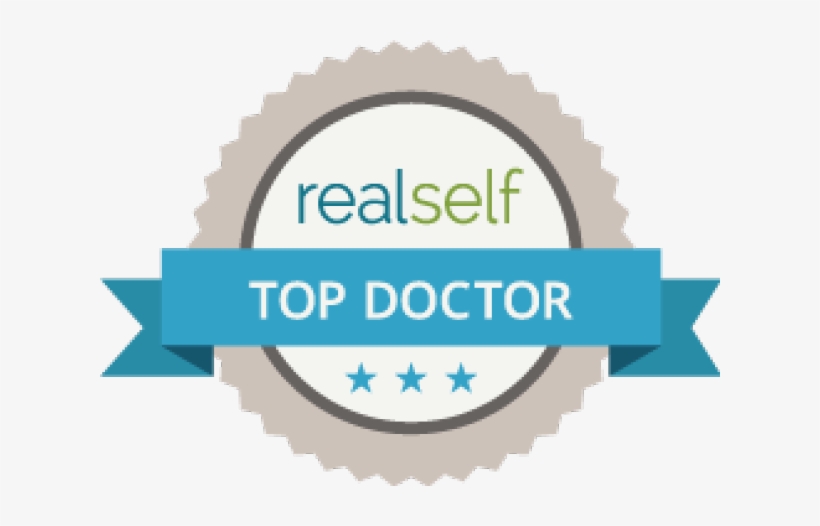 RealSelf top doctor status is awarded to less than 10% of the RealSelf doctor community.  This status is earned by achieving consistently high patient satisfaction (from RealSelf reviews), getting excellent feedback on expert answers to patient questions, and after investing significant time in Q&A and other doctor activity. RealSelf top doctors are rated among the very best surgeons in the United Kingdom and USA.
What is a skin tag?
Skin tags: these will generally appear to be brown or the same colour as your skin. They will be small lesions that hang off your skin and appear somewhat similar to moles. These are completely harmless.
Warts: these are slightly similar to skin tags, but will have a rougher surface. Warts will be more solidly attached to the skin, instead of hanging off. Warts are contagious and can be spread across other areas of the body.
These may appear in prominent, noticeable places over your body, and therefore you may wish to have them removed.
Ideal candidates for skin tag removal
Anyone who has a skin tag and would like it removed – whether because it causes physical pain or just for aesthetic reasons – is considered to be an appropriate candidate.
Skin tag removal techniques
The area to be treated is first thoroughly disinfected with antiseptic solution before the injection of local anaesthetic into and around the skin tag. For added comfort, cold air cooling can be applied to facilitate a more comfortable injection of local anaesthetic. After allowing 5-10 minutes for the local anaesthetic to take effect, treatment is begun:
Erbium YAG laser is very efficiently absorbed by water and can therefore be used to produce minimal thermal injury. Unlike CO2 laser, Erbium YAG laser can be considered as the gold standard tool for treating superficial skin lesions.
Most skin tags don't need histology testing however in certain circumstances if the doctor thinks it is necessary then they will discuss this with you and the related costs.
Older techniques of skin tag removal
Cryotherapy
Cryotherapy is a process that involves freezing off the skin tag or wart. Extreme cold will be applied to the skin lesion, which freezes the cells and halts blood supply. After the cryotherapy, a blister will form, which will eventually begin to scab before finally falling off. This whole process will take between 7 to 10 days.
This process is considered to be very popular as it can be performed quickly and has a high success rate. Cryotherapy will take about 5 to 10 minutes. This is a suitable method for those who are looking to remove multiple growths. During the procedure, you may experience some mild pain or discomfort as a result of the cold temperatures against your skin.
Surgeons at Centre for Surgery are qualified and trained in cryotherapy. It is important to ensure you undergo this procedure with a qualified surgeon, as surrounding skin may become damaged if the procedure is incorrectly performed.
Curettage and cautery
Curettage and cautery is used when a lesion is too big or has not responded to cryotherapy. This method involves using a curette, a sharp, spoon-like instrument, which will be used to scrape off the skin lesion. Next, the wound is cauterised, or sealed, through the application of heat.
You will receive a local anaesthetic prior to the procedure. Afterwards, the wound will be left open to allow for healing. You will notice the wound will have healed within two to three weeks.
Recovery
As this is a non-surgical procedure, you will experience no downtime after the removal.
If you have curettage and cautery, you will be given a local anaesthetic, and you will be able to return home once the effects of the anaesthetic have worn off.
Skin tag removal before and after
Case 1: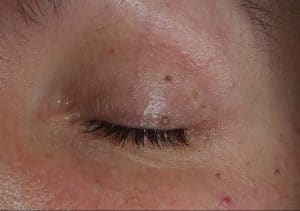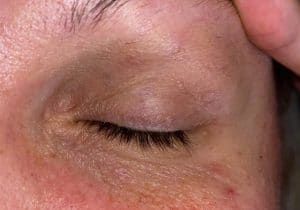 Case 2: