Skin Tag Removal in London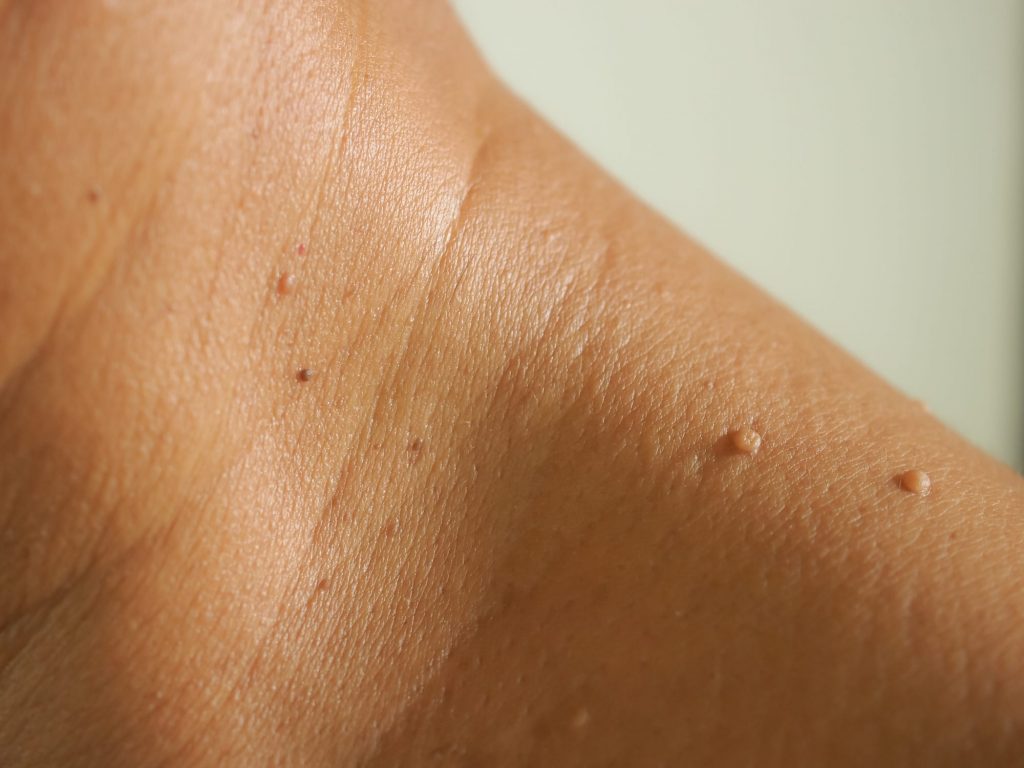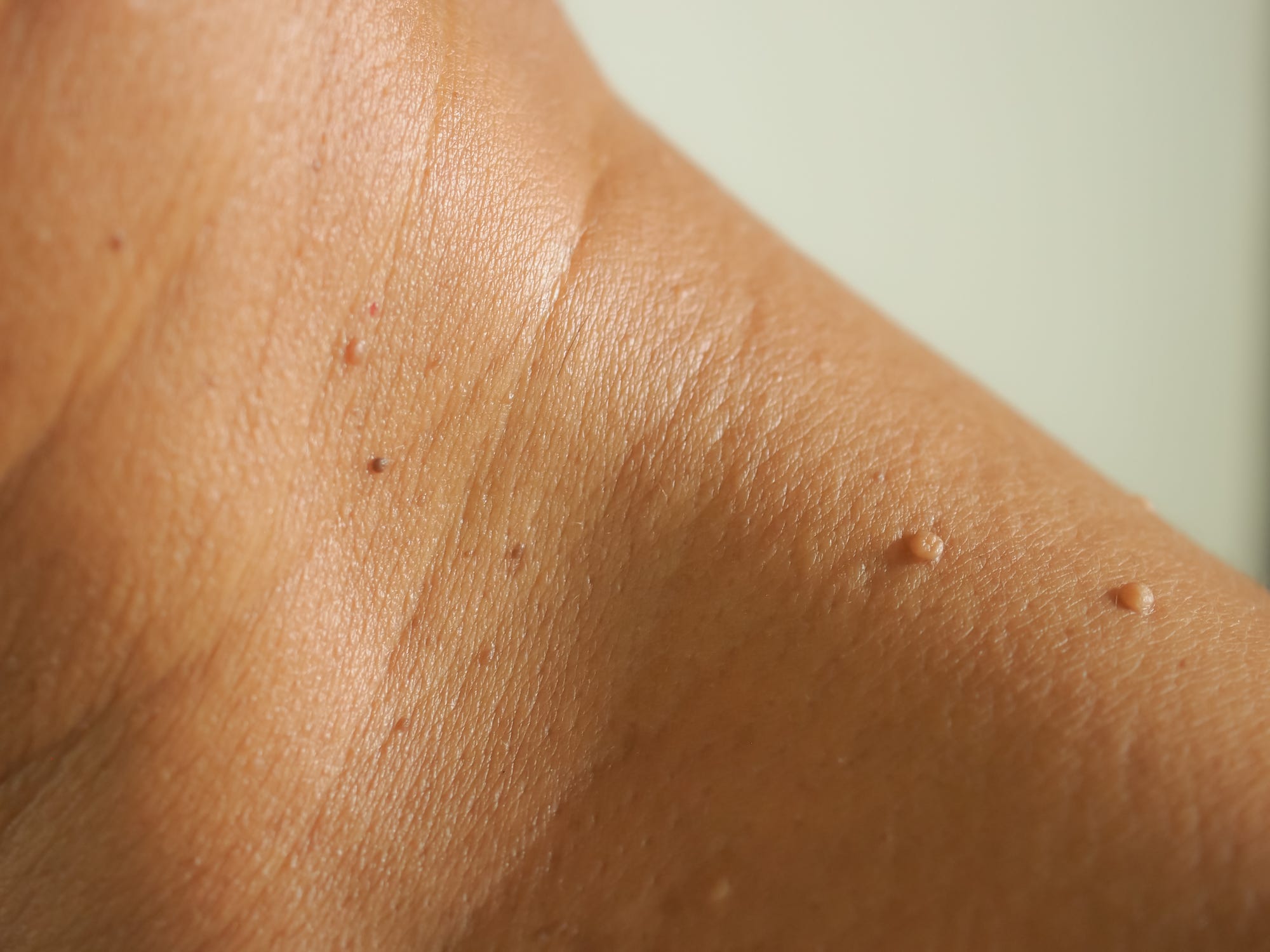 Sometimes our skin develops features that we might find unappealing or bothersome, even if they're not harmful. One example is skin tags. While usually small, these can create cosmetic issues that many people would rather not have to deal with.
At Centre for Surgery, we understand these concerns and are here to help. You don't even need a referral from your general practitioner (GP) to see us. If you're bothered by skin tags or similar minor skin issues, simply contact us directly, and we can discuss your options for removal or treatment. Our experienced team is here to assist you in addressing these problems so that you can feel more comfortable and confident in your appearance.
RELATED: Lumps and Bumps Removal – Minor Procedures at Centre for Surgery
What are Skin Tags?
Skin tags are small, benign growths made up of blood vessels and collagen, usually found within the folds of your skin. Surrounded by a thin layer of skin, they often appear flesh-coloured, though some might be black. These harmless protrusions hang off the skin by a small connecting stalk known as a peduncle.
Generally, skin tags are quite small, but they can grow to a few centimetres in size. Their texture may be smooth, grainy, or wrinkly, and they frequently develop in areas like the neck, eyelids, armpits, thighs, and under the breasts. However, they can appear on other parts of the body as well.
Most of the time, skin tags are harmless and don't require any medical treatment. In fact, some may fall or rub off naturally. If they do become bothersome or if you have cosmetic concerns about them, removal might be something you want to consider.
Anyone can develop skin tags, but in some cases, they might be an indication of underlying health problems, such as obesity or Human Papillomavirus (HPV). Even though skin tags are usually not a cause for worry, it can be wise to have them examined by a healthcare provider. Whether they are causing discomfort or not, getting them checked can help ensure that there are no underlying health issues that need to be addressed. If you do decide that you'd like to have them removed, medical professionals, like those at Centre for Surgery, can assist you with safe and effective removal procedures.
The Skin Tag Removal Procedure at Our Clinic
If you're considering skin tag removal, our process begins with booking you an in-person consultation with one of our expert doctors. During this appointment, we will examine the skin tag and decide if removal is necessary. If so, a follow-up appointment will be scheduled for the procedure.
The Removal Process: Skin tag removal is typically a quick and straightforward procedure, often completed in under 30 minutes. Since most skin tags are relatively small, anaesthesia is usually not required. However, if the skin tag is larger or if you have several skin tags, your doctor may use local anaesthesia to ensure that the procedure is painless for you.
Techniques: The removal method will depend on the size and location of your skin tag. It could be a surgical removal or another technique, which your doctor will discuss with you during your consultation. Rest assured, the approach will be tailored to your specific situation.
Here's a closer look at the methods we might use:
1. Erbium YAG Laser:
What it is: A cutting-edge laser treatment that minimises thermal injury, often considered the gold standard for treating superficial skin lesions.
How it works: The laser is efficiently absorbed by water, targeting the skin tag without harming the surrounding tissue.
Histology testing: In most cases, this isn't necessary, but if the doctor thinks it's needed, they will discuss it with you, including any related costs.
2. Cryotherapy:
What it is: A popular method that involves freezing off the skin tag.
How it works: Extreme cold is applied to the skin tag, freezing the cells and halting blood supply. A blister will form, scab, and eventually fall off over 7 to 10 days.
Experience: You may feel mild pain or discomfort due to the cold, but the process is quick, lasting 5 to 10 minutes, and has a high success rate.
Note: Our surgeons are qualified and trained in cryotherapy. It's vital to have this done by a qualified surgeon, as improper application can damage surrounding skin.
3. Curettage and Cautery:
What it is: Used for larger lesions or ones that haven't responded to cryotherapy.
How it works: A sharp, spoon-like instrument called a curette is used to scrape off the skin tag. The wound is then sealed with heat.
Experience: You'll receive a local anaesthetic, and the wound will be left open to heal naturally, usually within two to three weeks.
Choosing the Right Method: The method we choose will depend on the size, location, and other characteristics of your skin tag. During your consultation, your doctor will explain the options and recommend the best approach for you.
Scarring: If the skin tags are very small, they should not leave any noticeable scarring. Larger skin tags might result in minimal scarring, but your doctor will provide you with guidance on caring for the scar. With proper care, any scarring should become virtually unnoticeable over time.
Recovery: One of the advantages of skin tag removal is that it requires minimal downtime. You should be able to return to work and your regular activities immediately after the procedure. The process is designed to be as convenient and minimally invasive as possible, allowing you to continue with your day without disruption.
At our clinic, we pride ourselves on providing expert care and personalised treatments. If you have any concerns about skin tags or are interested in removal, please don't hesitate to get in touch with us. Our team is here to help you understand your options and guide you through the process to ensure a satisfying result.
Skin tag removal before and after
Case 1: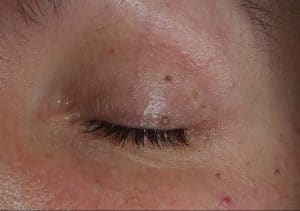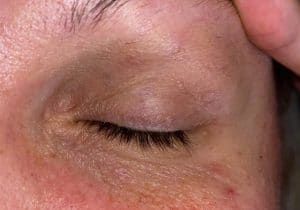 Case 2: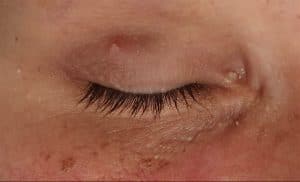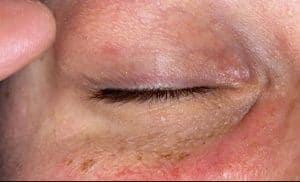 Skin Tag Removal at Centre for Surgery
Centre for Surgery is a leading clinic specialising in skin tag removal in the UK. With a focus on patient care and a commitment to excellence, we offer an array of treatment options tailored to each individual's needs.
Why Choose Us for Skin Tag Removal?
Expertise: Our team of highly trained and experienced surgeons utilises cutting-edge techniques and technology. Whether it's Erbium YAG laser, cryotherapy, or curettage and cautery, we are skilled in a variety of methods to ensure the best possible outcome.
Personalised Care: We understand that every patient's situation is unique, and we take the time to understand your concerns and preferences. During your consultation, our doctors will carefully examine your skin tag(s), discuss the most suitable options with you, and create a personalised treatment plan.
Safe and Effective Treatments: Safety is our top priority. We ensure that all procedures are conducted in a sterile environment and follow the highest standards of care. Our chosen methods are effective in removing skin tags with minimal scarring and downtime.
Comfortable Experience: We aim to make the entire process as comfortable as possible for you. From the initial consultation to the treatment and post-procedure care, our staff are dedicated to providing a supportive and relaxing experience.
Convenience: Skin tag removal at Centre for Surgery is quick and usually completed within 30 minutes. With minimal downtime, you can return to your regular activities right after the procedure.
Affordability: We believe in providing quality care that's accessible to everyone. Our competitive pricing ensures that you receive top-notch treatment without breaking the bank.
Trust and Transparency: Integrity and honesty are at the core of our practice. We provide clear information about the procedure, potential risks, and costs upfront, so you know exactly what to expect.
About Skin Tags: Skin tags are harmless, benign growths that can appear on various parts of the body. While they typically don't require treatment, some individuals may find them bothersome or cosmetically unappealing. At Centre for Surgery, we offer solutions to address these concerns effectively.
Contact Us: If you're considering skin tag removal, we welcome you to contact Centre for Surgery on 0207 993 4849. Whether you need information, have concerns, or are ready to schedule a consultation, our friendly team is here to assist you.