Mini breast lift London & UK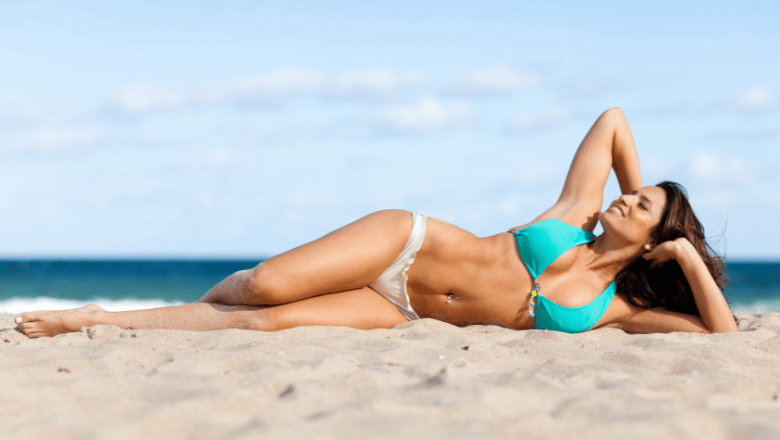 A mini breast lift, also known as a doughnut mastopexy, is suitable for women with milder degrees of breast sagging or drooping. This procedure is also known as a periareolar mastopexy. The decision to perform a mini breast lift alone or in combination with breast augmentation will be determined by your treatment goals. It can be challenging to clinically assess who is suitable for breast implants alone or in combination with a periareolar mastopexy to achieve a better-shaped breast. In cases where women have significant breast sagging, a full breast lift which could involve either a lollipop or anchor technique is most suitable.
RELATED: What is the best breast lift?
In women with milder forms of breast ptosis, a mini breast lift may be able to achieve excellent results without the significant scar burden associated with more extensive forms of breast lift surgery. A doughnut breast lift is designed to elevate the position of the nipple to a more aesthetically pleasing level for a more youthful look. The procedure can help to reduce smaller amounts of excess tissue located at the inferior portion of the breast. A doughnut breast lift can be performed independently or in combination with breast implant surgery. There is a limit to how much lift can be achieved with a doughnut mastopexy. The best way to determine suitability for the procedure is to have an in-person consultation with an expert breast surgeon at our London clinic.
RELATED: What is an augmentation mastopexy?
How does a doughnut breast lift differ from a traditional breast lift?
A doughnut mastopexy differs from a traditional full breast lift in several key ways. A doughnut breast lift is a minimally invasive form of breast lift surgery and involves the removal of smaller amounts of the breast skin and tissue than a full breast lift. In many cases, only a small amount of breast skin is removed to achieve excellent results. A periareolar mastopexy is most commonly combined with breast implant surgery carried out as part of a combined procedure. Compared with a traditional breast lift, a doughnut mastopexy involves less extensive incisions. The incision for a doughnut breast lift is made around the areola's circumference. A second larger circumferential incision is made around the inner incision, with the skin located in between the two incisions surgically removed. The shape of the breast is improved when the incisions are closed with dissolvable stitches. Unlike a full breast lift, the incisions do not extend downwards towards the inframammary crease, nor is there a horizontal incision across the lower part of the breast.
RELATED: Can You Lift Your Breasts Without Implants?
Although there are fewer incisions as part of a mini breast lift, the amount of surgical correction that can be achieved is less compared with a traditional breast lift. A periareolar mastopexy is ideal for women who require a small elevation of the nipples and breast tissue without needing an extensive uplift achievable with a full mastopexy. Your surgeon will perform a detailed physical examination to determine which procedure will be most suitable for you.
Am I suitable for doughnut lift surgery?
Your suitability for a doughnut breast lift will be determined at your in-person consultation at Centre for Surgery. Your surgeon will listen carefully to your needs and desires before carrying out a comprehensive physical examination, where several factors will be taken into account. This will include the degree of breast sagging, how much loose skin you have, and the current position of the nipple and areola complex in relation to the lower breast crease.
A doughnut lift is an ideal procedure in the following situations:
Correcting mildly drooping breasts.
Achieve a small increase in the position of the nipples.
Improve the position of the lower part of the breasts
Reduce the size of big areolas with areola reduction.
Women who do not need or want more extensive breast lift surgery may be able to achieve great results with a periareolar mastopexy. It is important to bear in mind that breast implant surgery alone may be able to achieve similar results to a doughnut breast lift without incisions and scars around the nipples.
What does a periareolar mastopexy involve?
A periareolar mastopexy takes approximately 90 minutes to perform under a general anaesthetic. The procedure is performed as an outpatient, which means you will be able to go home later the same day once you have recovered from the effects of the anaesthetic. A full mastopexy involves making incisions around the nipple and areolas extending downwards towards the lower breast crease and horizontally across the lower part of the breast.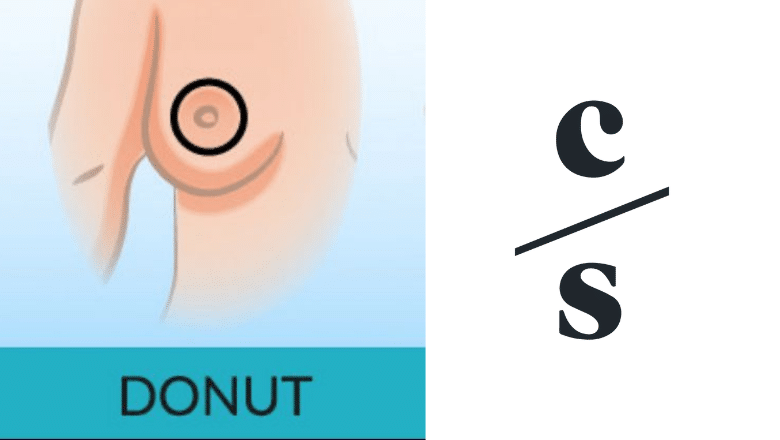 A mini breast lift involves an incision located around the areola only. A second incision is made around the first incision to form a larger circle. The skin between the two circles is surgically removed and may also involve the removal of a small amount of breast tissue in some cases. Dissolvable stitches are then used to close the incisions, which results in the nipples sitting at a higher position on the breast. Your surgeon will use a 'purse-string technique' to ensure the size of the areola does not enlarge over time.
RELATED: What is the best breast lift?
An implant can be placed through the same incision if required as part of combined breast augmentation and periareolar mastopexy procedure.
RELATED: Breast Lift with Implants
What other procedures can be combined with a doughnut mastopexy?
A doughnut mastopexy is commonly combined with other breast procedures. The most common combination involves a periareolar mastopexy and breast augmentation with implants. This helps women to achieve a significant improvement in the size, shape and position of their breasts for excellent long-term results. A periareolar mastopexy may also be performed as part of a mummy makeover for women who have developed loose, sagging skin affecting both the abdomen and breasts.
How long does it take to recover from a doughnut mastopexy?
The recovery after a mini breast lift is much quicker than a full breast lift. Most patients can carry out light activities approximately three days following the procedure. Any mild discomfort can be easily controlled with over-the-counter painkillers. It is important to wear your breast garment as recommended by your surgeon. You may have a shower 48 hours after the procedure. Your surgeon will use dissolvable stitches during your surgery, and there is no need to have these removed at your postoperative appointment. You will be given detailed advice on how to wear your sports bra. Immediately after a doughnut breast lift, your breasts may feel firm and have an excessively elevated appearance. This is completely normal, and the breasts will eventually soften and settle into a more natural position on the chest. This takes approximately 3 to 4 months, and regular breast massage exercises will help to speed up the process. Localised breast swelling is common after surgery and takes between 2 to 4 weeks to disappear.
Most patients, after a doughnut breast lift, will be able to return to light work activities after five days. It is important not to do too much too soon, and your surgeon will advise you on which activities are safe to carry out in the postoperative period. Your breasts may feel slightly tender and sore for the first four weeks after surgery, and you should avoid any direct knocks to the breast during this period. Our nurses will assess you regularly during the postoperative period, and your surgeon will review you six weeks after surgery to review the results of your periareolar mastopexy. Having a doughnut breast lift will not affect your ability to have regular breast screening with mammograms. The radiologist will utilise specific techniques when for women who have had breast surgery to take into account the altered anatomy of the breast.
How much scarring will I have after a periareolar breast lift?
The incisions for a mini breast lift are located around the areola and do not extend to other areas of the breast. Immediately after surgery, it is normal for the skin to have a puckered appearance as the skin edges begin to swell after the surgery. This will eventually flatten and become smooth after a few weeks. Any type of surgery that involves an incision will result in the formation of a scar.
Although a mini breast lift involves smaller incisions, the scars may still be visible. Any excessive scarring may require a scar revision procedure. Your surgeon will minimise the appearance of excessive scarring by using a permanent stitch to minimise the stretching of the areola scars. There may be a minor degree of asymmetry between both breasts, as it is impossible to achieve perfect breast symmetry after a mini breast lift.
What breast lift results can I expect?
The mini Breast lift procedure is designed to achieve natural looking breasts that appear more youthful. Women will still need to wear an appropriately fitted bra. Breasts with excessively high positions are not typically associated with a mini breast lift which is designed to achieve a modest degree of lift. Many women may not be suitable for breast augmentation alone due to mild breast sagging that cannot be corrected by implants and may not be suitable for a full breast lift as the breasts do not sag enough. A mini breast lift is an excellent procedure in this clinical scenario.
RELATED: Breast Lift (Mastopexy) Before and After Photos
Medical references
Doughnut breast lift surgery at Centre for Surgery
Centre for Surgery is the leading cosmetic surgery clinic in London and is home to some of the best consultant breast surgeons in the UK. Our surgeons have years of experience in performing all types of cosmetic breast surgery, including a mini breast lift or periareolar mastopexy. Call us today on 020 7993 4849 or complete the contact form below to schedule an in-person consultation at our state-of-the-art Baker Street clinic in Marylebone.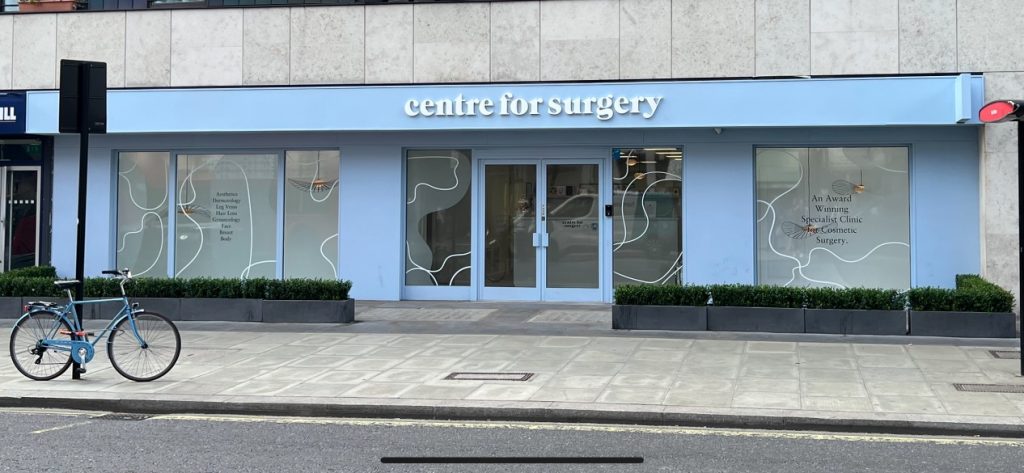 [wpseo_map id="9814″ width="750″ height="300″ zoom="15″ map_style="roadmap" scrollable="1″ draggable="1″ show_route="0″ show_state="0″ show_url="1″ show_email="1″ default_show_infowindow="1″ show_phone="1″ show_phone_2="0″ show_fax="0″]
[trustindex no-registration=google]