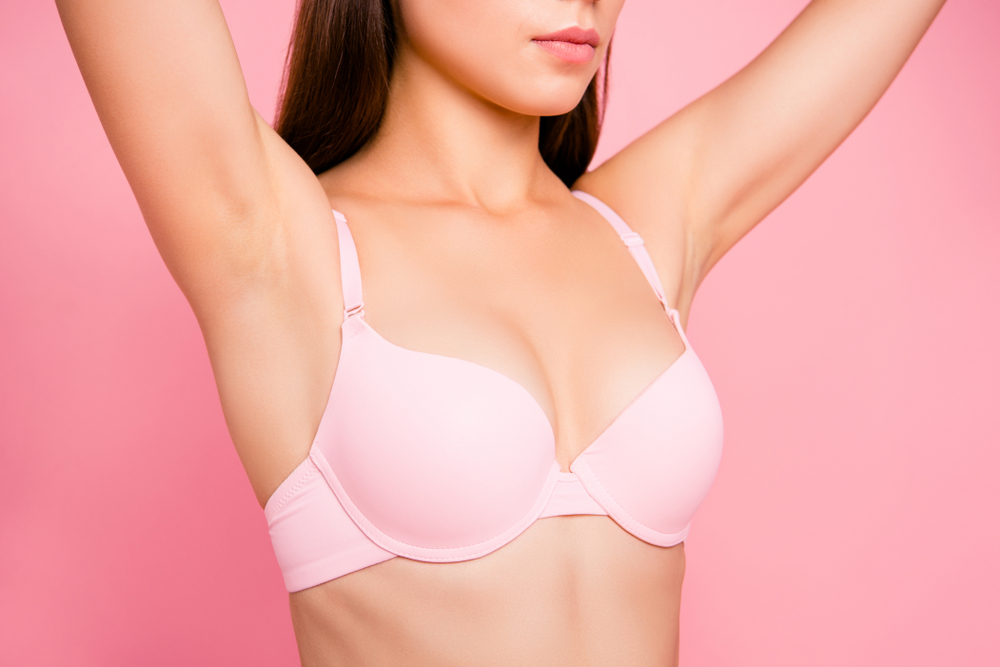 Over time, the size and shape of a woman's breasts can change significantly under the influence of several factors, including pregnancy and breastfeeding, significant weight loss, and ageing. These are the most common causes of breast sagging and droopiness. Fortunately, breast lift surgery, also known as mastopexy, is a highly effective treatment to restore firmer and perky breasts.
RELATED: What is a breast lift?
As women seek less invasive alternatives to a breast lift, more and more people are exploring what non-surgical breast lift options are available in the UK. Procedures which involve no incisions, scars or anaesthesia are generally seen as highly attractive for many patients as they do not involve significant recovery or downtime. This means women can return to their everyday activities much quicker than having a breast uplift in London. It is essential to bear in mind that despite there being many different non-surgical breast lift treatments, none of them can produce results that are as long-lasting or effective as a surgical mastopexy procedure.
RELATED: How to get rid of sagging breasts after weight loss
At Centre for Surgery, we offer a wide range of non-surgical treatment options for many aesthetic concerns. Our treatment philosophy is always to suggest the least invasive treatment option and the procedure that will give the best results. However, in some cases, surgery is the only way that you're going to get the best results.
Are there treatments available to lift breasts naturally?
There is an extensive range of treatments that patients often find online with claims of being able to lift breasts naturally. Many patients find they can improve the tone and strengthen their chest wall muscles which may give the impression of a more lifted appearance to the breasts, but this simple intervention does not produce results comparable to breast lift Surgery for droopy breasts. Typical exercises that patients may try include bench presses and push-up exercises to lift breasts naturally. The improvement in posture is often due to strengthening the underlying muscle and not the breast itself. Many patients may also derive benefits from regular swimming. It's important to remember that to produce improvement, these exercises have to be carried out regularly and consistently over a significant period.
Non-surgical breast treatments which patients may find online include:
Vampire breast lift – this treatment makes use of platelet-rich plasma, which is drawn from the patient's blood. Although claimed to improve the appearance of sagging breasts, it has not been proven to have any long-term benefit and should not be carried out on women who have previously had breast cancer or are pregnant or breastfeeding.
Thread lifts – although thread lifts are most commonly used for face and neck rejuvenation, they have been used to attempt to lift the breasts. As with other parts of the body, thread lifting of the breast is only a temporary treatment and cannot achieve results as good as breast lift surgery.
Non-invasive radiofrequency (RF) skin tightening – there is a wide range of devices available on the market which claim to tighten the breasts. The treatment can only improve very mild sagging at most and is of no benefit for patients with moderate to severe sagging.
Laser skin tightening – laser skin treatments are commonly used to reduce the signs of ageing on the face and reduce the appearance of lines and wrinkles. As with RF skin tightening, laser skin tightening produces benefits that are modest at best and should not be used for patients with droopy breasts.
Wrinkle relaxing injections – anti-wrinkle injections have been used for many years to reduce lines and wrinkles in the upper part of the face by producing the activity of the underlying facial muscles. These injections have most recently been used to treat people with shoulder slouching, giving rise to poor posture. As with all the treatments for non-surgical breast lifts, we do not recommend this treatment.
Breast massage – there is no underlying scientific evidence to support the effectiveness of breast massage in the treatment of sagging breasts.
Natural remedies, topical lotions and creams – there are a myriad of topically applied treatments available online claim to tighten and lift the breasts. None of these treatments has any proven basis for effectiveness and should be avoided, with many treatments being costly.
Healthy lifestyle interventions should be adopted by all patients, including healthy eating, which will also benefit mental well-being. It is essential to avoid excessive amounts of fatty or fried foods, and focus should be given to consuming green leafy vegetables. Smoking should be stopped as the ageing process can be accelerated by people who continue to smoke, and this may contribute to the premature appearance of droopy breasts. It's important to wear correctly fitting bras which will help to support the breasts and reduce sagging or drooping. Being professionally measured up by a specialist bra fitter could help to prevent breast sagging in the long term.
There are many non-surgical breast lift treatments that all claim to lift the breasts to reduce the appearance of saggy breasts or droopy breasts without surgery. None of these treatments has any proven long-term effectiveness, with many treatments being costly, and we would recommend avoiding these treatments.
What is BodyTite and is it effective for a non-surgical breast lift?
BodyTite utilises bipolar radio frequency technology to contract skin and the superficial soft tissues, melt fat, and stimulate collagen and elastin production. These effects can contribute to the tightening and lifting of skin found in several areas of the body, which also include the breasts. BodyTite is a highly effective treatment for mild to moderate skin laxity in the face and body. The non-surgical breast lift with BodyTite produces only very subtle results, and many women may find they can achieve a 2 cm lift at best. BodyTite will not be effective for more severe degrees of sagging due to pregnancy or breastfeeding, significant weight loss or the ageing process.
RELATED: BodyTite vs Liposuction
Is a non-surgical breast lift worth it?
We would advise against any of the non-surgical breast lift treatments mentioned above. In sporadic cases, BodyTite may be effective for younger women in their 20s and 30s with very mild degrees of breast sagging and good skin firmness.
Strictly speaking, the BodyTite treatment should be viewed as a minimally invasive procedure as it does involve the insertion of instruments beneath the skin, albeit with tiny skin incisions. You may require light oral sedation to keep you comfortable during the procedure and need 2 to 3 days of downtime with approximately two weeks of bruising and swelling. Some surgeons have achieved results that last about two years with BodyTite. A surgical breast lift achieves long-lasting and even permanent results that last more than 10 to 15 years. We would generally advise opting for breast lift surgery if you have saggy breasts, as the procedure achieves more predictable results than the BodyTite procedure.
What is the best treatment for sagging breasts?
The only effective treatment for saggy breasts is a surgical breast lift procedure carried out by an expert breast surgeon. Non-surgical breast lift options such as radiofrequency skin tightening or breast massages do not give significant long-lasting results.
There are very few women who will derive any benefit from a non-surgical breast lift, and those that are probably don't need any treatment at all. It would be better to wait until you develop noticeable breast sagging before undertaking treatment.
Surgery is the only way to carry out a breast lift procedure for the most significant breast lift results. Mastopexy surgery is designed to reshape the breasts and lift the position of the nipples using one of four techniques to optimise breast aesthetics. Women with saggy breasts that have lost volume or appear deflated can be effectively reversed with breast uplift surgery. At Centre for Surgery, our expert surgeons specialise in all types of breast surgery and use the most effective and safest surgical techniques for breast reshaping. In some cases, a breast lift may be combined with breast augmentation for women who would like to increase the volume of their breasts. This procedure is known as a breast lift with implants.
Breast lift scars
Many women choose to have non-surgical breast lift treatments to avoid breast lift scars. This is understandable. However, expertly undertaken breast lift surgery results in barely visible scars as long as patients follow the surgeon's postoperative instructions in full. Our breast surgeons are experts in the "lollipop" breast lift technique that eliminates the requirement for an incision in the bra crease. With meticulous surgical technique and proactive post-operative care, your breast lift scars will quickly fade over time and become virtually unnoticeable, achieving a significant transformative result that can only be achieved with breast lift surgery.
For more information about breast lift surgery or to book a face-to-face consultation, please get in touch and speak to one of our friendly and knowledgeable patient coordinators at 020 7993 4849 or fill out the contact form below.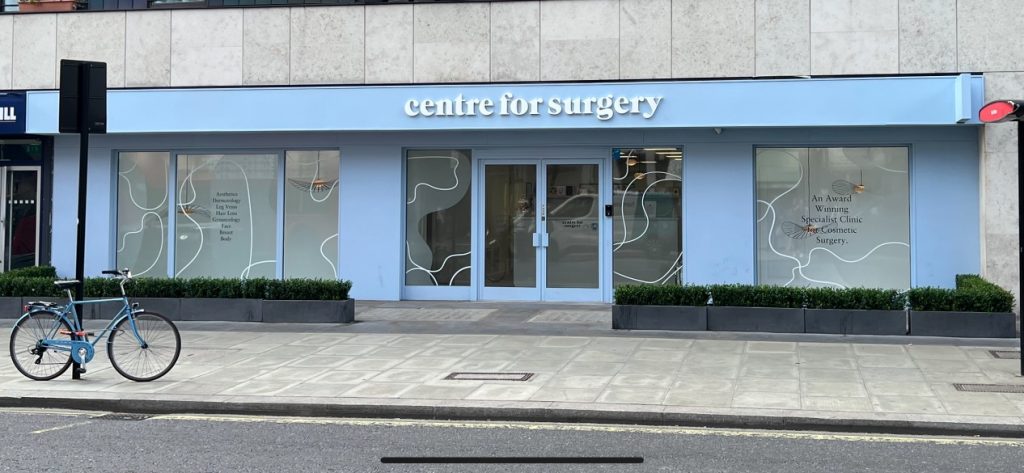 Amazing from start to finish, the communication was the main thing was fully informed and looked after, on the day of my breast augmentation, the staff were fab and made me feel at ease through out the whole process. Thank you so much.
Mohammed Farid
18/11/2021
I've had such a great experience with excellent advice, care and attention and surgical treatment (gynaecomastia) - I can fully endorse the treatment I have received from Centre for Surgery with absolutely no qualms at all. Brilliant in every way - thank you all so much.
Caroline Thorpe
14/11/2021
Very pleased with my whole experience of having a procedure. Was so nervous about getting treatment and i was reassured and felt so comfortable throughout thanks to the amazing nurses. I definitely made the right decision to have breast augmentation at centre for surgery with dr erel.
Melissa Briggs
08/11/2021
So glad I went with centre for surgery, the whole process went very smoothly from the consultations down to the actual day of the procedure. I was so nervous on the day but the whole team put me at ease and I'm happy with my results as I feel a lot more comfortable wearing certain clothes now. My surgeon was Alberto Di Giuseppe who performed a breast Augmentation on me, and I would definitely recommend as he was very clear on what the outcome of the surgery would be and which size would look the best for my frame.
Couldn't be happier with Dr Tillo work,i had my breast surgery one week ago and so happy with the results so far,all the staff are extremely nice and very supportive,i would definitely recommend their services,thank so much
From start to the finish everything was perfect for tummy tuck surgery. All staff is very friendly and the aftercare has been good. The Doctor and the nurse team was fantastic. I'm so happy...result is amazing. Thank you!!!
This was overall a great experience, all the staff at Centre for Surgery were friendly and put me at ease. It is a nerve wracking thing to go through an op but the staff were so nice. Mr Ertan has got a great team around him. On the day of the operation everything went smoothly to plan, there was no delay or holdups, I had another consultation with Mr Ertan who confirmed what was going to be done and that I was still happy to proceed. I was prepped for the procedure, I met with the anaesthetist who again was really nice and put me at ease explaining his role. After the procedure I woke up with the nurse by my side making sure I was OK and checking on me, I was able to stay in the clinic until I was ready to leave and was not rushed at all. I was well looked after from the start to the point when I was discharged. Post operation I was staying at a local hotel it was so close there was no point in even getting a taxi and I was able to walk back where my partner was waiting for me. I was expecting a lot of bruising to both my eyes but there was very little if any by the time the cast came off after 7 days, I am now at the two week post operation point and it is healing well with no outwardly visible bruising or scaring. The next milestone is a checkup at the 6 week point with my surgeon. If you're thinking of having something like this done I would highly recommend getting in touch with Centre for Surgery.
The staff at Centre for Surgery were very kind and accommodating. They answered any questions I had about the procedure and were constantly checking up on me. A special thank you to Christina for all her support throughout.
I would just like to state the quality of care received from the nurses at Centre for Surgery was beyond the highest level. Sophie takes her patient care to another level beyond words. She always puts me at ease. She is there for me even at awkward hours just when I mostly needed reassurance and she is one of the most compassionate nurses I have come across and demonstrates her passion naturally for caring for others. She totally deserves recognition at its finest and thank you for always being there for me. 😍