What is a septorhinoplasty?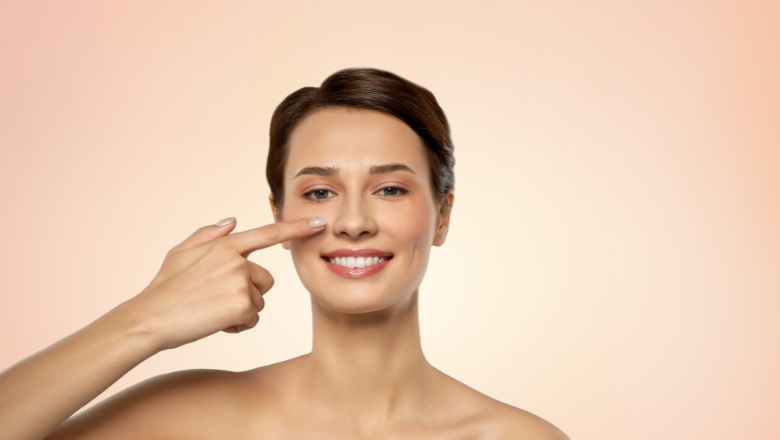 Septorhinoplasty involves a combination of rhinoplasty and septoplasty to address a wide range of aesthetic and functional concerns affecting the nose. Septorhinoplasty surgery UK may be advised when you may be experiencing breathing difficulties because of septal deviation. Some patients may find their nostrils collapse inwards when breathing through the nose. These functional assets can be corrected at the same time as improving the cosmetic appearance of the nose as part of a septo-rhinoplasty procedure.
Cosmetic rhinoplasty surgery, also known as a nose job, is designed to surgically alter the size and shape of the nose. Tip-plasty, nostril reduction, dorsal hump removal and nose reshaping are commonly performed as part of a rhinoplasty procedure. Rhinoplasty surgery is commonly used to reduce a wide nose, also known as a bulbous nose. Septoplasty, also known as nose septum surgery, is designed to address functional disturbances affecting the nose, including difficulty in breathing, sinus problems and persistent headaches. Septoplasty surgery is designed to you correct a deviated septum to relieve airflow obstruction and improve breathing. ENT surgeons may also perform functional endoscopic sinus surgery, also known as FESS, in the same procedure for people affected by chronic or recurrent sinusitis and nasal polyps. Palate surgery may also be carried out to address snoring issues.
Septo-rhinoplasty is a combination treatment combining both aesthetic and functional correction of a wide range of abnormalities in nose anatomy or function. A deviated septum or septal deviation is remarkably common in the general population, with up to 80% of people experiencing problems with the position of the septum. Septorhinoplasty can correct a deviated septum at the same time as a Rhinoplasty to eliminate the need for a separate procedure. This eliminates having to have a second recovery period and makes the overall costs of treatment much more affordable.
How to choose the best surgeon for septorhinoplasty
Nose surgery is generally considered to be one of the most complex types of surgery carried out on the face. It is therefore important to find a highly experienced Surgeon with many years of experience in carrying out both aesthetic and reconstructive surgery on the nose. Septorhinoplasty is a complex surgical procedure and to produce the best results requires a specialist rhinoplasty surgeon to perform it. This will help to minimise the requirement for a future revision procedure. When researching rhinoplasty surgeons in London, it is important to learn about your surgeon's experience, training and reputation and how many rhinoplasty procedures they perform each year.
Here at Centre for Surgery, our rhinoplasty surgeons are skilled in all types of surgical rhinoplasty, including septorhinoplasty. Optimal results should result in a well-balanced and natural-looking appearance that looks in harmony with your overall facial features. If you have been searching for a renowned expert in nasal surgery, look no further than Centre for Surgery to achieve your treatment goals at our state-of-the-art Baker Street clinic in Marylebone.
Am I suitable for septorhinoplasty?
Septo rhinoplasty is an advanced type of rhinoplasty procedure involving both aesthetic and functional correction of problems affecting the nose. Many people may have noticed they have difficulty breathing from a young age or have developed problems after sustaining a traumatic injury. People choose to have a septorhinoplasty procedure to address many nose problems, including:
Difficulty breathing
Wide nose
Dorsal hump
Crooked nose
Nostril reshaping or reduction
Sinusitis
Nose tip correction
Straightening a bent nose
The growth and development of the nose are generally complete by the ages of 16 to 18 in boys and 14 to 16 in girls. Patients should be aged 18 or over to be considered for septorhinoplasty surgery. Modern surgical techniques aim to preserve as much of the delicate nasal cartilage as possible. Many younger patients develop nasal airflow obstruction or significant deformities, and cartilage-sparing techniques allow surgery to be undertaken in young adults.
What are the benefits of septorhinoplasty surgery?
Septorhinoplasty is a popular procedure at Centre for Surgery due to its ability to correct both aesthetic and functional concerns and create aesthetically pleasing results and enhancement in nasal function for a significant improvement in quality of life. The size and shape of the nose can be precisely adjusted whilst taking the overall proportions of the face into account for a balanced facial appearance. Improving airflow through the nose with septoplasty techniques allows people to have both aesthetic and functional improvement at the same time.
Septorhinoplasty procedure
Your surgeon will determine the most appropriate type of septorhinoplasty procedure, whether open or closed, at your consultation. A closed rhinoplasty involves all incisions being made inside the nostrils and may be suitable for mild surgical correction of septal deformities and changes in nose size and shape. In most cases, an open rhinoplasty technique will be needed to perform septorhinoplasty surgery. Open rhinoplasty involves an incision being made in the columella, which is the area of skin position between the nostrils. The incision has a zigzag shape to help minimise the appearance of the resulting scar. Septal cartilage is often required as a graft material to enhance the structure and function of the nose. Using septal cartilage as part of a septorhinoplasty allows correction of both septal deviation and improves the aesthetic appearance of the news. The nose requires proper structural support, and septal cartilage is the best material to help achieve this stability. Failing to use septal cartilage as structural support may result in noses beginning to droop with age.
RELATED: What is the difference between an open and closed rhinoplasty?
Although most septorhinoplasty procedures involve reducing the size of the nose, certain types of procedures may require augmenting the size of the nose, and this is particularly applicable for revision rhinoplasty and ethnic rhinoplasty. These types of surgeries often require cartilage graft material to be taken from the septal cartilage. In cases where the septal cartilage is absent from a previous rhinoplasty procedure, donor cartilage will need to be taken from the ear or the rib. Some surgeons may prefer to use synthetic graft material to avoid the pain, recovery and downtime that a rib cartilage graft often requires. As with all types of surgery, septorhinoplasty involves certain risks, which are minimised by selecting a reputable surgeon and clinic to perform your septo-rhinoplasty procedure.
What is recovery like after a septorhinoplasty?
Septorhinoplasty surgery may sometimes involve the need to have internal nasal packs inserted to stabilise the position of the septum. In most cases, our surgeons utilise advanced techniques to minimise their use, which helps reduce the post-operative discomfort experienced after surgery. Nasal tape, combined with an external splint, will be used to protect and stabilise the nose. The nasal splint will be removed at your one-week post-operative appointment.
RELATED: How long does it take to recover from nose job surgery?
In most cases, septo rhinoplasty is a well-tolerated procedure. It is common to experience a congested feeling for the first few days after surgery. This will rapidly improve with time. The surgery is associated with little, if any, discomfort as your surgeon will inject local anaesthetic during your surgery to minimise any postoperative discomfort. You will also be given a prescription for painkillers to help you stay comfortable and relaxed during the septorhinoplasty recovery period. It takes approximately 4 to 6 weeks for initial bruising and swelling to disappear. The appearance of the nose will continue to improve over the weeks and months after surgery. Final results after a septorhinoplasty can be expected approximately 12 months after the procedure. Residual rhinoplasty swelling may persist for up to 18 months after surgery, and in some cases, this can be improved with the injection of steroids. Every patient's recovery will be different, and this will be determined by the extent of surgical correction required as well as the overall state of health including whether patients smoke or not during the postoperative period.
RELATED: How long does rhinoplasty swelling last for?
We would advise sleeping on your back propped up on a couple of pillows for the first few days after surgery. You should avoid any strenuous exercise for six weeks after surgery to reduce post-operative swelling. It is not considered harmful to blow your nose and may actually be recommended by your surgeon to help clear crusting after surgery. Our post-operative nurses can help to reduce crusting in the nose by irrigating the nose with sterile saline.
How much does a septorhinoplasty cost?
The cost of a septorhinoplasty in London will vary depending on the extent of surgical correction required and your overall state of health. Once you have had a face-to-face consultation with a surgeon, you will be seen by your dedicated patient coordinator to give you a price quote. Your septorhinoplasty quotation includes your surgeon's, anaesthetic, and facility fees. Your postoperative review appointments are also included as part of the overall cost of surgery.
RELATED: Face Cosmetic Surgery Prices
Centre for Surgery is an approved provider of specialised medical finance in conjunction with Chrysalis Finance. We offer a wide range of flexible finance options, including 0% finance to help you spread the repayments of your septorhinoplasty procedure.
RELATED: Finance Options
FAQs
Can I wear glasses after a septorhinoplasty?

We would recommend avoiding wearing glasses or sunglasses after surgery for at least six weeks. The weight of the frames can leave small indentations on the side of the nose. Contact lenses should be used instead during the recovery period.

Speak to your surgeon if you are unable to wear contact lenses.

Can I fly after a Septo-rhinoplasty?

There is no increased risk of travelling on a plane after nose surgery, even the day after the procedure. However, expect to be slightly uncomfortable with the pressurised environment and dry air.

What happens if I sneeze after a septo rhinoplasty?

The sneezing reflex can't be prevented. However, you should try to divert airflow through the mouth instead of the nose.
What To Expect
The consultation
The first step of your patient journey for a septo-rhinoplasty involves having a detailed consultation with an expert rhinoplasty surgeon in London. As part of the consultation, your surgeon will take a detailed medical history, including any medicines he may be taking, followed by a physical examination to assess nasal symmetry and any deformities affecting the nose.

Your surgeon will explain what septorhinoplasty nose surgery involves and will determine your suitability for the procedure. The risks and benefits of the procedure will be discussed in detail, and you will be able to view before and after photos of patients who have had a similar procedure. In some cases, your surgeon may perform computerised image mapping of your nose to plan the procedure and to help you form realistic expectations of what the procedure can achieve.
Surgery
Septorhinoplasty nose correction is carried out under a general anaesthetic as a day case which means you will be able to go home later the same day once you have recovered from the effects of the anaesthetic.
After your procedure
You will be given a prescription for painkillers to ensure you are as comfortable as possible during recovery. Your surgeon may recommend you apply sterile saline spray each day. When you are reviewed at one week, your nasal splint will be removed, and any internal nasal crusting will be gently removed. There is often minimal bruising, which will usually disappear in two weeks.

You should start to see the final results of nose surgery six weeks after the procedure. The results will continue to improve in the months after the procedure, with final results expected at 12 months. Any residual swelling affecting the tip of the nose can be improved with steroid injection.