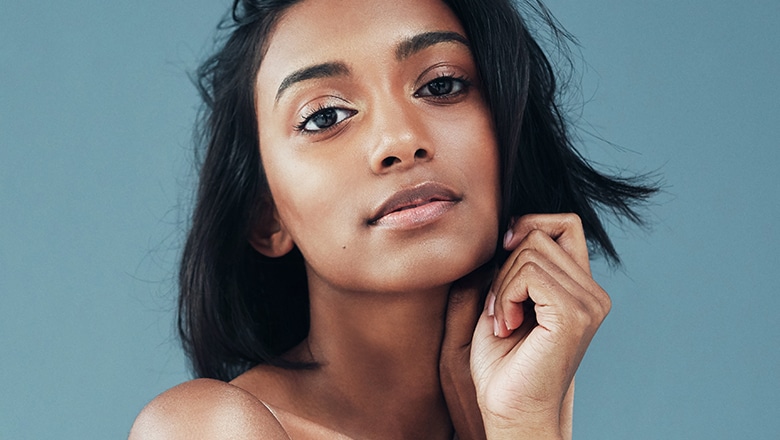 Rhinoplasty or nose job is a procedure that has been largely protected from excessive social media hype (excluding 'non-surgical rhinoplasty or 'liquid rhinoplasty' involving the injections of HA filler into the bridge of the nose to create a straight appearance on profile view). The procedure has undergone continuous evolution over the course of hundreds of years into the safe and highly effective procedure it is today and especially when performed by a skilled rhinoplasty surgeon.
It is well accepted by the majority of plastic surgeons that rhinoplasty is the most challenging plastic surgery procedure to perform consistently well. The specialist rhinoplasty surgeon is considered to be one of the most highly skilled types of surgeon. In rhinoplasty surgery, where the surgeon needs to think in 3 dimensions at all times, even as little as one millimetre can make the difference between a great result and an average or even poor result. The true rhinoplasty specialist plastic surgeon possesses a complete mastery of the delicate structure of the nose and the ability to correct functional disturbances, including disorders of breathing.
Rhinoplasty surgery, known as a "nose job" continues to be one of the most popularly requested cosmetic surgery procedures in London and the UK. Rhinoplasty also happens to be a procedure in which patients have many questions to ask, and most commonly, this involves the recovery period after rhinoplasty surgery. For many people, this comes as no surprise since rhinoplasty surgery involves the most visible part of your face, the nose. It is, therefore very difficult to conceal any changes, unlike surgery on the breast or body where the surgical area can be covered by clothing.
Many patients are keen to know when they can resume normal activities. They will also be interested to know when they can expect to see their final results. The nose is a dominant part of the face, and even subtle changes made to the nose can make a dramatic impact on overall facial features and balance. This is often why patients are eager to learn when the swelling will start to go down after rhinoplasty surgery.
We hope to present some useful information on nose job recovery and any associated swelling and how long patients can expect swelling to last after rhinoplasty.
How much swelling can I expect following rhinoplasty surgery?
Everyone heals differently, although the exact amount of swelling a patient will have after rhinoplasty surgery will depend on a number of factors. In more extensive types of rhinoplasty surgery involving septal work, patients can expect a moderate amount of swelling. In cases where extensive bony work was required to reshape the nose, then you can generally expect to have a significant amount of swelling to begin with.
It is generally the case that some patients are more likely to develop significant swelling than others, and there is often no underlying reason for this. It should also be expected and entirely normal to have swelling more so on a particular day and then less on another day. In practice, this may mean that patients may notice they were more swollen on day four than on day three, for example.
In all cases, it is always key to bear in mind that swelling that develops soon after nose job surgery is completely normal and tends not to affect just the nose but also the areas surrounding it, such as the lower eyelids, the area above the lips as well as the cheeks.
Patients should also not be disheartened if their results are not immediately visible as the initial swelling after rhinoplasty surgery often does a good job of hiding the surgical result, and this is why all surgeons will tell you not to expect to see results straight away.
How long does swelling last after rhinoplasty surgery?
As every patient is different and has unique characteristics, the amount of swelling will take differing times to settle down. Men tend to have thicker skin on their noses and can expect to see swelling lasting much longer compared to women, who often have much thinner skin. Patients who have had a revision rhinoplasty can also expect to see swelling last somewhat longer when compared with their initial surgery.
As a general ballpark figure, the initial swelling that develops after a Rhinoplasty procedure can be expected to last around two weeks. After the two-week mark, you can generally see some of the final results, though by no means the final result. And it is usually at the two-week mark that many patients are ready to return back to work or confident to undertake video conferencing. It is also easy after two weeks to camouflage any ongoing swelling and or bruising with make-up if required.
Many patients will notice that their nose often feels a little bit weird in the early weeks following surgery. Common symptoms that patients might report include feeling a degree of numbness, and the nose may feel a little bit stiff, which may impair the ability to smile fully, but this is unlikely to be noticed by others.
Our surgeons generally say that most patients start to feel their normal selves after about four weeks, and 90 to 95% of swelling can be expected to have gone down after 3 to 4 months. This is often the point at which patients are more than happy to have photographs taken for special occasions such as weddings or birthday parties.
The remaining 5 to 10% of swelling usually takes anywhere between 9 to 12 months to settle down now, in many patients, especially those with thicker skin, this can take up to 18 months for full resolution. Your surgeon will generally advise that the final result is fully visible at the one-year mark and this includes all the fine tip definition at the tip of the nose.
Do some areas of the nose swell more than other areas?
All surgeons will tell you that it takes at least a year for all post-rhinoplasty swelling to settle. The main reason for this is that swelling takes longer to settle in certain parts of the nose compared with others. Whilst it is generally the case that generalised swelling will settle down often as early as 2 to 4 weeks after surgery, other parts of the face may settle down even faster, often even within a week of rhinoplasty surgery. The swelling, which takes a bit longer to settle down, includes the swelling on the dorsum of the nose as well as the tip of the nose.
Swelling on the dorsum of the nose in virtually all cases will settle down much quicker, and the swelling which occurs at the tip of the nose and in virtually all cases swelling of the tip of the nose will take the longest to settle down. These longer-term types of swelling refer to the fact that these changes are often only visible to the surgeon who carried out the rhinoplasty surgery, and it's not visible to anyone else and maybe not even visible to yourself in the mirror.
What is the best way to reduce swelling after a Rhinoplasty?
The most important tip to minimise swelling after rhinoplasty surgery is to make sure you comply fully with all of the post-operative instructions given to you by your surgeon.
What is the recovery like from rhinoplasty?
Be careful with the application of cold packs as although they can significantly help with the early swelling that develops within the first 48 hours of the procedure, they can only be applied for up to 15 to 20 minutes continuously. Make sure to keep well hydrated by drinking plenty of water and eating nutritious foods that are rich in nutrients, including vitamin C and zinc, as these also help to reduce swelling and improve overall recovery. You should also look to not overdo it and make sure to avoid any kind of strenuous activity as this will also act to increase the swelling after rhinoplasty.
At Centre for Surgery, our surgeons are experts in ultrasonic rhinoplasty, an advanced rhinoplasty technique that allows precise contouring of the nasal bones with a much lower amount of bruising and swelling compared with a traditional rhinoplasty and the recovery time is, therefore, quicker after ultrasonic rhinoplasty.
Amazing from start to finish, the communication was the main thing was fully informed and looked after, on the day of my breast augmentation, the staff were fab and made me feel at ease through out the whole process. Thank you so much.
Mohammed Farid
18/11/2021
I've had such a great experience with excellent advice, care and attention and surgical treatment (gynaecomastia) - I can fully endorse the treatment I have received from Centre for Surgery with absolutely no qualms at all. Brilliant in every way - thank you all so much.
Caroline Thorpe
14/11/2021
Very pleased with my whole experience of having a procedure. Was so nervous about getting treatment and i was reassured and felt so comfortable throughout thanks to the amazing nurses. I definitely made the right decision to have breast augmentation at centre for surgery with dr erel.
Melissa Briggs
08/11/2021
So glad I went with centre for surgery, the whole process went very smoothly from the consultations down to the actual day of the procedure. I was so nervous on the day but the whole team put me at ease and I'm happy with my results as I feel a lot more comfortable wearing certain clothes now. My surgeon was Alberto Di Giuseppe who performed a breast Augmentation on me, and I would definitely recommend as he was very clear on what the outcome of the surgery would be and which size would look the best for my frame.
Couldn't be happier with Dr Tillo work,i had my breast surgery one week ago and so happy with the results so far,all the staff are extremely nice and very supportive,i would definitely recommend their services,thank so much
From start to the finish everything was perfect for tummy tuck surgery. All staff is very friendly and the aftercare has been good. The Doctor and the nurse team was fantastic. I'm so happy...result is amazing. Thank you!!!
This was overall a great experience, all the staff at Centre for Surgery were friendly and put me at ease. It is a nerve wracking thing to go through an op but the staff were so nice. Mr Ertan has got a great team around him. On the day of the operation everything went smoothly to plan, there was no delay or holdups, I had another consultation with Mr Ertan who confirmed what was going to be done and that I was still happy to proceed. I was prepped for the procedure, I met with the anaesthetist who again was really nice and put me at ease explaining his role. After the procedure I woke up with the nurse by my side making sure I was OK and checking on me, I was able to stay in the clinic until I was ready to leave and was not rushed at all. I was well looked after from the start to the point when I was discharged. Post operation I was staying at a local hotel it was so close there was no point in even getting a taxi and I was able to walk back where my partner was waiting for me. I was expecting a lot of bruising to both my eyes but there was very little if any by the time the cast came off after 7 days, I am now at the two week post operation point and it is healing well with no outwardly visible bruising or scaring. The next milestone is a checkup at the 6 week point with my surgeon. If you're thinking of having something like this done I would highly recommend getting in touch with Centre for Surgery.
The staff at Centre for Surgery were very kind and accommodating. They answered any questions I had about the procedure and were constantly checking up on me. A special thank you to Christina for all her support throughout.
I would just like to state the quality of care received from the nurses at Centre for Surgery was beyond the highest level. Sophie takes her patient care to another level beyond words. She always puts me at ease. She is there for me even at awkward hours just when I mostly needed reassurance and she is one of the most compassionate nurses I have come across and demonstrates her passion naturally for caring for others. She totally deserves recognition at its finest and thank you for always being there for me. 😍