What is ethnic rhinoplasty?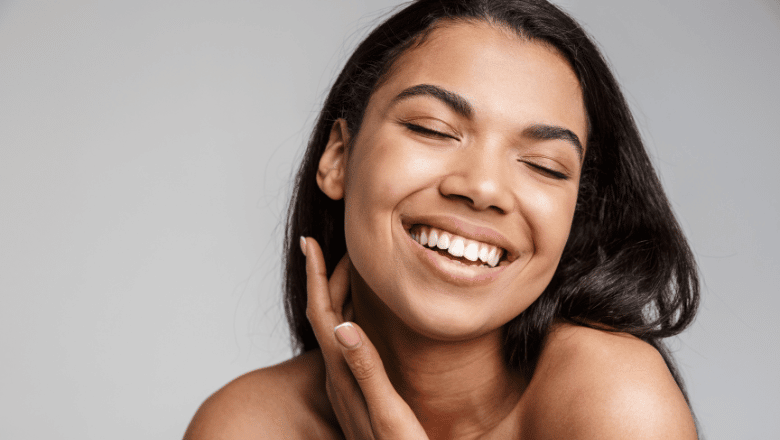 Ethnic rhinoplasty, also known as an ethnic nose job, involves performing rhinoplasty surgery on people of non-Caucasian backgrounds. As the UK becomes increasingly diverse and multicultural, many patients do not have the typical features of a Caucasian nose. Ethnic nose job surgery combines tried and tested rhinoplasty techniques with specialist surgical methods designed to achieve aesthetically pleasing results for people from a wide range of ethnic backgrounds.
RELATED: Everything you need to know about ethnic rhinoplasty
Rhinoplasty surgery for non-Caucasian patients can involve a significant degree of complexity as the anatomy of the ethnic nose often differs significantly from Caucasian or European noses. Traditionally most rhinoplasty teaching and training has been focused on improving the appearance of the Caucasian nose. It is important to appreciate that rhinoplasty surgery must take into account the unique features of the ethnic nose. Ethnic rhinoplasty is designed to reshape the nose to achieve optimal aesthetic and functional results whilst preserving the anatomical features of the nose of a patient's ethnic background.
RELATED: Indian and Pakistani Rhinoplasty
Most types of surgical rhinoplasty focus on achieving a better-defined nose with increased refinement. Achieving aesthetically appealing results whilst preserving nasal function is key with every nose surgery. Ethnic rhinoplasty takes into account the fact that not every patient seeks to achieve a Caucasian-looking nose. Instead, the goal is to attain a more proportionate and balanced nose which is sympathetic to a patient's ethnic background.
All types of rhinoplasty surgery, including an ethnic nose job, focus on achieving the best results regardless of ethnic background. Every surgery plant must be customised to the needs of the individual patient. As the science of rhinoplasty surgery continues to evolve, plastic surgeons now have the advanced tools at their disposal to provide meticulous surgery and attentive after-care to treat all types of ethnic noses.
As the UK becomes increasingly diverse with people from a wide range of ethnic backgrounds, nose reshaping surgery has evolved to address features of the ethnic nose that are often not part of the standard technique for Caucasian rhinoplasty.
What are the different types of ethnic nose shapes?
As with other aspects of facial features, the size and shape of the nose differ significantly in the general population. The vast diversity of facial appearances across continents has provided scientists with a fertile study area for many years. Although genetic factors have contributed significantly to the evolution of human anatomical features, natural selection has played a direct role in determining several aspects of physical appearance. This includes the degree of skin pigmentation and the structure of the face, which has adapted to a particular environment.
Scientists have been fascinated by the shape of the nose for hundreds of years. People have different nasal anatomy depending on which part of the world they live in. Scientific curiosity has resulted in why this occurs. Often genetics and environmental factors play a combined role in determining the nose's appearance.
Published studies from around the world have demonstrated that the width of the nose is strongly linked with both temperature and humidity in the natural environment. People who live in warm and humid climates are more likely to have wider noses. Those who live in colder climates are more likely to have narrow noses. Although there are significant variations and certain exceptions to this rule, this is an area of ongoing research. The shape of the nose can be determined by other factors other than climate. Here we discuss the features of noses from a particular ethnic group.
European nose
Surgery on the Caucasian nose has traditionally been the area where surgeons have had the most experience. Although ethnic rhinoplasty differs from surgery on a European nose, it is useful to understand the characteristic features of European noses. Caucasian noses typically have a narrow nasal bridge. People who live in northern Europe often have noses with wide bases combined with lips that may appear protruded. In comparison, those from southern Europe often have noses that point upwards. European noses are generally known for having both longer and slightly wider noses. As globalisation has removed barriers to travel, it has become increasingly difficult to define what is the typical nose shape as mixed-race noses have become more prevalent in the general population.
RELATED: How to make your nose smaller
Asian nose
RELATED: Asian Rhinoplasty
The Asian nose shape describes those typically from the far east or central Asia. Compared with the typical Caucasian nose, Asians have wider and shorter noses that often have less projection or appear less protruded. The shape of the Asian nose will determine the objectives of the procedure. Those of a Caucasian background most commonly seek rhinoplasty surgery to reduce the size of the nose. In comparison, Asians prefer to augment the structure of the nose.
RELATED: What is Asian blepharoplasty?
African nose
Women and men from an African background most commonly have a flattened nasal bridge with a mildly projecting nasal tip. The African nose is characterised by its wide base and large nostrils with large and rounded tips. The nasal bridge is often less well defined, which is similar to the Asian nose. Ethnic rhinoplasty in patients of African background is designed to raise the height of the nasal bridge and improve nasal tip projection.
Middle Eastern nose
RELATED: Middle Eastern Rhinoplasty
The Middle Eastern nose is most commonly defined by a prominent dorsal hump on the nasal bridge. The nasal tip often appears broad and appear drooping. In many cases, those of Middle Eastern descent may have a similar nose shape to those of African backgrounds. Middle Eastern noses may also have a flashy and rounded tip, also known as a bulbous tip.
Ethnic rhinoplasty surgery for the Middle Eastern nose is designed to remove or reduce the dorsal hump and reduce the size of the nasal tip with its elevation.
If you would like to learn how an ethnic nose job can help you achieve a beautiful-looking nose with the preservation of the facial features that characterise your ethnic background, give us a call today to schedule an in-person consultation with a specialist ethnic rhinoplasty surgeon.
What nose issues can an ethnic nose job target?
Rhinoplasty surgery was traditionally based on the features of the European nose. This is probably because most patients were originally from a Caucasian background. Rhinoplasty techniques, therefore, evolved to meet the needs of the Caucasian patient. This has now dramatically changed, and the expert rhinoplasty surgeon must now be equally familiar with ethnic nose job surgery customised to those from a wide range of different ethnic backgrounds. Ethnic rhinoplasty surgery has become increasingly available and society has increasingly embraced the benefits of surgery to improve physical appearance. It is no longer considered excessively vain to have a nose job, with increasing numbers of men and women choosing to have ethnic rhinoplasty surgery in London. In the UK, non-Caucasian patients form our largest group of rhinoplasty patients, which makes us one of the most experienced centres in London for ethnic nose job surgery. As the procedure's popularity has increased, our expert surgeons continue refining their surgical knowledge and skills to ensure each patient achieves natural-looking results that are in harmony with their ethnicity.
As the differences in nose shapes become better understood, expert facial plastic surgeons continue to build their expertise with ethnic rhinoplasty. A significant challenge of any ethnic rhinoplasty procedure is to create an aesthetically appealing result without disturbing the intricate balance of facial features that characterise a patient from a particular ethnic background.
Ethnic rhinoplasty is designed to address the four main nose concerns, including:
Size
Shape
Angle
Nasal bump
Ethnic rhinoplasty addresses common issues affecting the ethnic nose, including a wide nasal base, white bridge, excessively large or poorly defined tip, short distance between upper lip and nose, droopy tip, enlarged nostrils, nasal asymmetry or a crooked nose. As with any type of rhinoplasty surgery, functional symptoms such as disordered breathing can be corrected as part of a combined ethnic septorhinoplasty procedure.
What is the ideal ethnic nose shape?
The shape of the nose and its relationship with the overall anatomy of the face is of paramount importance for ethnic nose job Surgery. The nose is the most dominant part of the face yeah must still appear balanced with the overall facial features. This is why a highly skilled surgeon must undertake ethnic rhinoplasty to ensure that optimum results are achieved that appear natural on a person from a particular ethnic background. Most surgeons would agree that the proportions of the face are not the only benchmark of beauty. They can, however, be useful when planning the procedure. Rhinoplasty surgical techniques will take into account facial proportions. Research studies have shown the aesthetic ideal to be a face that appears oval-shaped with a 3:4 height-to-width ratio. It is customary to divide the human face into horizontal thirds, although these are rarely the same. In people from Caucasian backgrounds, the other side of the face is often larger than the middle third, although both areas are smaller than the lower third. In Asian people, the upper third is smaller than the middle third, which has equal dimensions to the lower third of the face. Some also subdivide the lower third of the face into three smaller areas which cover the chin and upper and lower lips.
The optimum size and shape of the nose should ideally appear in proportion with the rest of the facial features, including the chin, lips, eyes, cheeks and forehead. Meticulous planning and preparation for ethnic rhinoplasty take these factors into account. Many patients often desire that does not to appear too Caucasian in appearance. Most Asian patients prefer to look Eurasian as opposed to Caucasian after ethnic rhinoplasty surgery. This helps to achieve natural-looking results that respect their ethnic background.
What are the benefits of an ethnic rhinoplasty?
Ethnic rhinoplasty is designed to help people regain their self-confidence and achieve an improved sense of emotional well-being. When surgery is not planned appropriately so that that existing ethnic facial features are not taken into account, the surgical result could be unsatisfactory. This is most common in the case when an inexperienced surgeon fails to understand the particular goals of an ethnic nose job. There is no one size fits all approach when it comes to ethnic rhinoplasty. Successful outcomes are more likely when your surgeon clearly understands what you are trying to achieve and has detailed knowledge of the anatomy of the ethnic nose and how to make it appear in proportion with the rest of the facial features.
What does ethnic nose surgery involve?
In many ways, ethnic rhinoplasty uses the same principles used for conventional rhinoplasty surgery. The procedure is most commonly carried out under general anaesthesia; the incisions are placed in the same location as with Caucasian rhinoplasty. The incisions can be located either on the columella between the nostrils or completely inside the nostrils, also known as closed or endonasal rhinoplasty. The precise technique chosen will depend on the outcomes of the clinical examination at your in-person consultation.
Compared with traditional rhinoplasty surgery, an ethnic rhinoplasty takes longer to perform, although the outcomes of the procedure are equally impressive. Most ethnic nose surgery procedures involve surgically narrowing the nostrils or increasing the projection of the nasal tip. Nasal tip enhancement often requires a structural graft to augment the news. This is most commonly septal cartilage removed during the procedure. Other areas include the ear or rib cartilage. Donor rib or synthetic substitutes can be used in certain cases.
Ethnic rhinoplasty results are determined by the experience and skills of your nose surgeon. It is important to carry out detailed research to find the best surgeon. Call us today to find out why Centre for Surgery is the UK's leading clinic for ethnic rhinoplasty. Not all surgeons are trained in ethnic know Surgery. Our highly skilled surgeons are familiar with the nuances of the ethnic knows and know how to achieve natural-looking results. Skilful placement of incisions requires extensive experience. Accuracy and precision are fundamental to achieving the best results. An experienced surgeon will assess the thickness and quality of your skin when deciding where to position the incisions. This is a very important aspect as certain skin types, particularly darker-skinned people, may be more prone to developing excessive scarring than lighter skin types.
Ethnic nose surgery takes approximately 2 to 3 hours to perform under general anaesthesia. If you are having the closed technique, incisions are made within the nostrils to access targeted areas of the nose for surgical correction. The open rhinoplasty method involves an incision being made at the columella between the nostrils beneath the tip of the nose. The surgeon will then gently elevate the skin of the nose back to expose the underlying cartilage and bony framework. The surgeon will then expertly reshape and redefine the nose, which may require structural cartilage grafts to stabilise the nasal framework with surgical stitches. Immediately after the procedure, it is common to experience swelling affecting the nose, cheeks and lower eyelid. Bruising may also be present, particularly if the bones have had to be fractured to narrow the nasal bridge. All types of surgical rhinoplasty, whether for Caucasian or ethnic noses, involve a similar recovery period which is determined by the extent of surgical correction undertaken.
Recovery and healing after ethnic rhinoplasty
We recommend that patients take one week of work to allow localised bruising and initial swelling to settle. It is normal for crusting and scabs to develop during the first week, and this should disappear by ten days after the procedure. Rhinoplasty surgery is not typically associated with significant pain or discomfort. Patients may comfortably work from home after a few days if they can. You will be seen one week after your procedure to remove the nasal splint. Any nasal crusts will be gently suctioned out, and the nose will be cleaned with sterile saline. Nasal packing is not routinely required after this procedure. You will be allowed to blow your nose after the first 24 hours, and there is no restriction on what you can and cannot eat and drink. You should avoid strenuous exercise, including going to the gym for six weeks after the surgery, to prevent prolonged swelling from occurring.
How much does ethnic rhinoplasty cost?
The cost of ethnic rhinoplasty surgery will depend on several factors, including the extent of surgical correction required and the type of surgical approach. Once you have had an in-person consultation, you will receive a detailed quote from your dedicated patient coordinator. This will include the surgeon's, anaesthetist's, and facility fees. Post-operative aftercare visits are included in the cost of your surgery.
RELATED: How much does a nose job cost?
When choosing the best surgeon for ethnic no surgery, you should always remember that the skills and experience of your surgeon have a greater impact than ethnic rhinoplasty prices. Two-for-one offers, time-limited discounts and other enticing deals should be seen as a red flag. In many cases, patients may be at higher risk of developing an unsatisfactory result and may require to have revision surgery in the future, which ends up costing more with extra time off work and increased stress. It is better to have one surgical procedure carried out by an experienced and highly ethical surgeon committed to providing the highest standards of medical care before, during and after your procedure.
Further reading on ethnic nose jobs
Why choose Centre for Surgery for ethnic rhinoplasty?
Centre for Surgery is the leading cosmetic surgery clinic in London and is home to some of the best ethnic nose surgeons in the UK. Our consultant plastic surgeons have a wealth of skills and experience and are dedicated to providing the highest standards of patient care.
Each ethnic nose surgery is customised to the needs of the individual patient, taking into account their specific ethnic background. We focus on producing natural-looking rhinoplasty results for men and women. Our surgeons have expertise in the full range of rhinoplasty techniques, including septorhinoplasty, septoplasty, open and closed rhinoplasty, ultrasonic rhinoplasty and revision rhinoplasty.
Our state-of-the-art Baker Street clinic in Marylebone is purpose-built for precision nose surgery undertaken as a day case which allows you to go home the same day and recover in the comfort of your own home.
Our friendly and knowledgeable team of Patient coordinators are more than happy to assist you with any questions you may have when considering ethnic rhinoplasty surgery. You can call us today on 020 7993 4849 or complete the contact form below to schedule an in-person consultation with an expert consultant plastic surgeon experienced in ethnic nose surgery.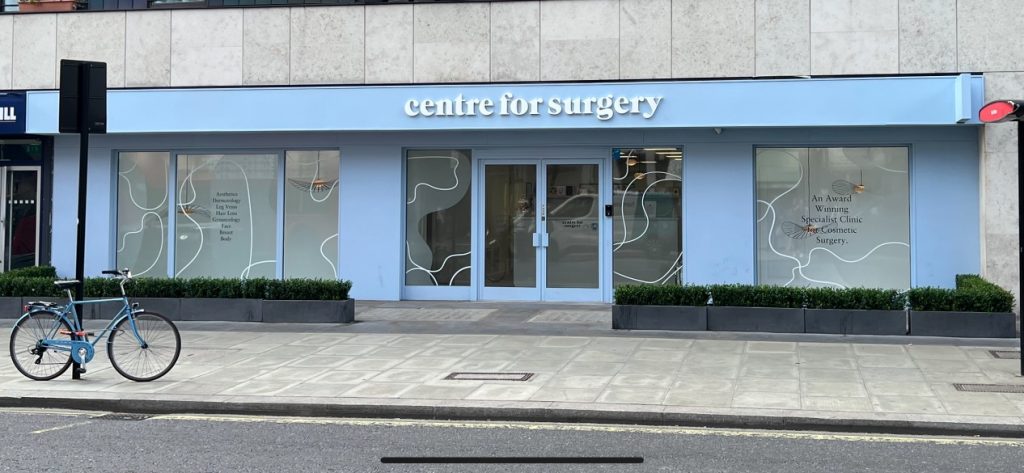 Amazing from start to finish, the communication was the main thing was fully informed and looked after, on the day of my breast augmentation, the staff were fab and made me feel at ease through out the whole process. Thank you so much.
Mohammed Farid
18/11/2021
I've had such a great experience with excellent advice, care and attention and surgical treatment (gynaecomastia) - I can fully endorse the treatment I have received from Centre for Surgery with absolutely no qualms at all. Brilliant in every way - thank you all so much.
Caroline Thorpe
14/11/2021
Very pleased with my whole experience of having a procedure. Was so nervous about getting treatment and i was reassured and felt so comfortable throughout thanks to the amazing nurses. I definitely made the right decision to have breast augmentation at centre for surgery with dr erel.
Melissa Briggs
08/11/2021
So glad I went with centre for surgery, the whole process went very smoothly from the consultations down to the actual day of the procedure. I was so nervous on the day but the whole team put me at ease and I'm happy with my results as I feel a lot more comfortable wearing certain clothes now. My surgeon was Alberto Di Giuseppe who performed a breast Augmentation on me, and I would definitely recommend as he was very clear on what the outcome of the surgery would be and which size would look the best for my frame.
Couldn't be happier with Dr Tillo work,i had my breast surgery one week ago and so happy with the results so far,all the staff are extremely nice and very supportive,i would definitely recommend their services,thank so much
From start to the finish everything was perfect for tummy tuck surgery. All staff is very friendly and the aftercare has been good. The Doctor and the nurse team was fantastic. I'm so happy...result is amazing. Thank you!!!
This was overall a great experience, all the staff at Centre for Surgery were friendly and put me at ease. It is a nerve wracking thing to go through an op but the staff were so nice. Mr Ertan has got a great team around him. On the day of the operation everything went smoothly to plan, there was no delay or holdups, I had another consultation with Mr Ertan who confirmed what was going to be done and that I was still happy to proceed. I was prepped for the procedure, I met with the anaesthetist who again was really nice and put me at ease explaining his role. After the procedure I woke up with the nurse by my side making sure I was OK and checking on me, I was able to stay in the clinic until I was ready to leave and was not rushed at all. I was well looked after from the start to the point when I was discharged. Post operation I was staying at a local hotel it was so close there was no point in even getting a taxi and I was able to walk back where my partner was waiting for me. I was expecting a lot of bruising to both my eyes but there was very little if any by the time the cast came off after 7 days, I am now at the two week post operation point and it is healing well with no outwardly visible bruising or scaring. The next milestone is a checkup at the 6 week point with my surgeon. If you're thinking of having something like this done I would highly recommend getting in touch with Centre for Surgery.
The staff at Centre for Surgery were very kind and accommodating. They answered any questions I had about the procedure and were constantly checking up on me. A special thank you to Christina for all her support throughout.
I would just like to state the quality of care received from the nurses at Centre for Surgery was beyond the highest level. Sophie takes her patient care to another level beyond words. She always puts me at ease. She is there for me even at awkward hours just when I mostly needed reassurance and she is one of the most compassionate nurses I have come across and demonstrates her passion naturally for caring for others. She totally deserves recognition at its finest and thank you for always being there for me. 😍