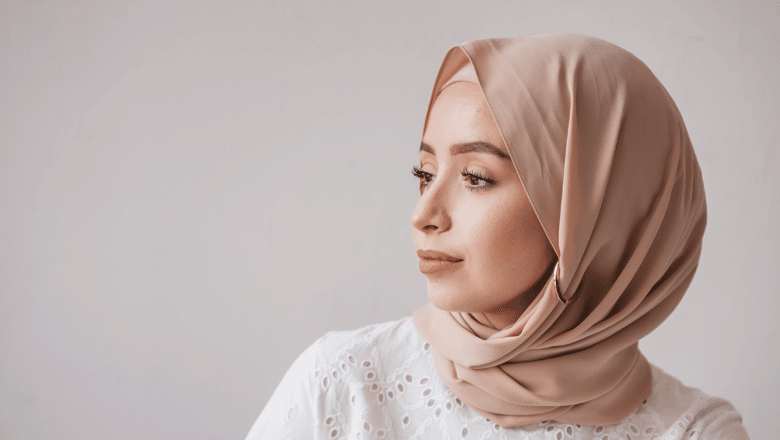 Rhinoplasty is one of our most popular procedures at Centre for Surgery in London. Our surgeons are known for their expertise in ethnic rhinoplasty, with Middle Eastern rhinoplasty being one of the most commonly performed variants. Facial characteristics are unique to each individual, although people from a particular ethnic group will share certain facial features. Certain features of the news that may be similar within an ethnic group include the length, width, shape and projection of the nose. An Arab rhinoplasty is ideal for patients of Iranian, Lebanese, Syrian or Middle Eastern origin. Centre for Surgery is one of the leading rhinoplasty surgery clinics in the UK with expertise in Middle Eastern rhinoplasty. If you are looking to have the best ethnic rhinoplasty results which are in harmony with your facial appearance, contact us today to schedule a consultation.
RELATED: Everything you need to know about ethnic rhinoplasty
What is a Middle Eastern nose job?
A Middle Eastern rhinoplasty, also known as a Middle Eastern nose job, is a specialist type of ethnic rhinoplasty that is designed to reshape the nose to achieve an aesthetically pleasing appearance whilst preserving the characteristic ethnic features of the nose that match those who are of Middle Eastern descent. The principle of surgery is similar to those with an Asian Rhinoplasty or an Indian/Pakistani rhinoplasty.
RELATED: Key Facts And Myths About Rhinoplasty Surgery
Middle Eastern rhinoplasty surgery can offer several advantages, including an enhanced nose appearance that amplifies other facial features, including the eyes. Arab nose job surgery respects the contours of the Middle Eastern nose and can help address the width of the nose, nostril size, prominence of the nasal bridge, or nose tip projection. Research has shown that there is a characteristic nose shape found in the Middle Eastern population that can be effectively reshaped by an expert plastic surgeon skilled in ethnic rhinoplasty surgery. A surgeon must have detailed knowledge of this particular ethnic population and be able to improve both aesthetic and functional aspects of the nose in the same procedure.
Our highly experienced consultant plastic surgeons have performed Middle Eastern rhinoplasty surgery for many years at our state-of-the-art Baker Street clinic in London. They have acquired years of experience in enhancing the Middle Eastern nose using highly specialised ethnic rhinoplasty techniques.
Benefits of Middle Eastern Rhinoplasty
Every person's nose has unique structural characteristics, although several aspects may be common to people of a particular ethnicity. It is these shared features that characterise people from a certain ethnic group. The Middle Eastern nose is commonly identified as having the following:
Longer nose
Small bump on the nasal bridge
Mild tip drooping
Downward pointing tip
Bulbous nasal tip
Thicker nasal skin
Am I suitable for Middle Eastern nose surgery?
Your suitability for Middle Eastern nose surgery will be determined by having an in-person consultation with a specialist surgeon at our London clinic. Ideal candidates for this procedure include:
Those who have a characteristic Middle Eastern nose shape
Those who would like to improve the nose's appearance, which is in harmony with the Middle Eastern features of the face.
Patients who have an excessively large nose with a prominent dorsal hump that may have significant over projection
All patients must be non-smokers and will be willing to stop smoking at least four weeks before the procedure and for four weeks afterwards.
Patients have realistic expectations of what a Middle Eastern nose job can achieve.
Patients can take adequate time off for rest and recovery.
Middle Eastern Rhinoplasty vs Traditional Rhinoplasty
A Middle Eastern ethnic rhinoplasty surgery differs from a traditional rhinoplasty in several key respects. Although the procedures may appear similar, a Middle Eastern rhinoplasty involves the correction of certain features that may not be found in the Western European nose, including:
Removal of very small nasal humps.
Lengthen the nose
Tip rhinoplasty is used to produce a more downward-rotated tip.
Addition of volume to the nasal tip
Any type of ethnic rhinoplasty is about ensuring a balance between the different areas of the nose to achieve optimal facial harmony. Standard rhinoplasty surgery techniques are modified for this procedure and may involve fracture in the nasal bone, cartilage graphs, reshaping the nasal tip, nostril reduction or bone grafting. The proportions of each part of the nose are expertly modified to achieve an improved appearance whilst preserving the characteristic features of someone from the Middle East.
How much does a Middle Eastern rhinoplasty cost?
The cost of a Middle Eastern rhinoplasty depends on several factors, including the extent of surgical correction required to achieve optimal results. Where the procedure is performed, type of anaesthesia, open or closed rhinoplasty and combined procedures will influence the final price of a Middle Eastern rhinoplasty. Once you have had an in-person consultation, you will receive a detailed quotation from your dedicated patient coordinator. The cost of your surgery will include the surgical fee, anaesthetic fee and facility fee. Postoperative aftercare visits are included in the cost of your procedure. Most people are pleasantly surprised by how affordable a Middle Eastern nose job can be. Call us today to get a rough estimate for Middle Eastern rhinoplasty costs.
RELATED: How much does a nose job cost?
Is Middle Eastern Rhinoplasty worth it?
The vast majority of patients who have this procedure tell us it was one of the best investments they could've made in themselves. A rhinoplasty procedure can alter the appearance of your entire face as your nose occupies a central position on the face. An excessively large, wide, pointy or crooked nose can make the face appear out of harmony. Rhinoplasty surgery is the ideal treatment to transform the appearance of the nose and face as a whole. Ethnic rhinoplasty has become increasingly popular and will help your nose to appear in better proportion with the other ethnic features of your face. A Middle Eastern rhinoplasty is considered to be well worth it.
RELATED: Is rhinoplasty worth it?
Medical References
Where to go for Middle Eastern rhinoplasty in the UK
Although there are many surgeons who may perform ethnic rhinoplasty in the UK, only a select few surgeons are trained to perform Middle Eastern rhinoplasty with the highest levels of skills and expertise. Our surgeons have spent a lifetime acquiring the knowledge and skills to perform rhinoplasty surgery on patients from a wide range of ethnic backgrounds. They apply their surgical skill to achieve natural-looking rhinoplasty results that respect an individual patient's ethnic features.
What is ethnic rhinoplasty?
Ethnic rhinoplasty is a specialist type of nose surgery that involves surgical nose reshaping designed to respect a person's ethnic origin. The procedure helps to enhance certain features of the nose that are commonly observed in people of a particular ethnic background. Examples of ethnic rhinoplasty include Middle Eastern rhinoplasty, Asian rhinoplasty and Indian/Pakistani rhinoplasty.
What are the unique features of a Middle Eastern nose?
Features of Middle Eastern noses most commonly include a large bulbous tip, droopy nasal tip, a downward rotated tip and slightly thicker skin. Achieving ideal results involves adapting techniques from conventional rhinoplasty surgery.
Is Middle Eastern rhinoplasty the same as Asian Rhinoplasty?
Middle Eastern rhinoplasty is distinct from Asian rhinoplasty and involves using different techniques to alter the structure of the nose despite sharing a significant degree of ancestry.
Is Middle Eastern rhinoplasty better than standard rhinoplasty?
Although both types of rhinoplasty involve similar techniques, a Middle Eastern rhinoplasty is designed to enhance certain ethnic features compared with traditional rhinoplasty surgery, which is better suited for treating Western European noses.
Is Middle Eastern rhinoplasty painful?
There is little or no pain during or after Middle Eastern nose job surgery due to the injection of local anaesthetic, which blocks any pain. You may have mild discomfort after a few days, which is easily controlled with over-the-counter painkillers such as paracetamol.
What is recovery like after Middle Eastern nose surgery?
The recovery after ethnic rhinoplasty surgery, including Middle East rhinoplasty surgery, is similar to standard rhinoplasty surgery. There may be mild discomfort and congestion during the first few days after surgery. Bruising and swelling will gradually disappear over the first few months, with most patients being able to return to work after one week. Swelling may take up to 12 months to resolve fully.
Middle Eastern Rhinoplasty at Centre for Surgery
Centre for Surgery is the leading cosmetic surgery clinic in the UK and is home to some of the best ethnic rhinoplasty surgeons in London. Patients who have a consultation at our clinic find our surgeons to be thorough, honest and thoughtful when planning the most appropriate treatment to help them achieve their aesthetic goals. With expert surgical guidance, you can achieve optimum results customised to your unique nose anatomy. Our highly personalised approach to patient care and meticulous attention to detail continue to help hundreds of men and women from London in the UK to achieve the confidence and nose shape they have always wanted.
Call us on 020 7993 4849 or fill out the contact form below to schedule a consultation at our state-of-the-art Baker Street clinic in Marylebone.