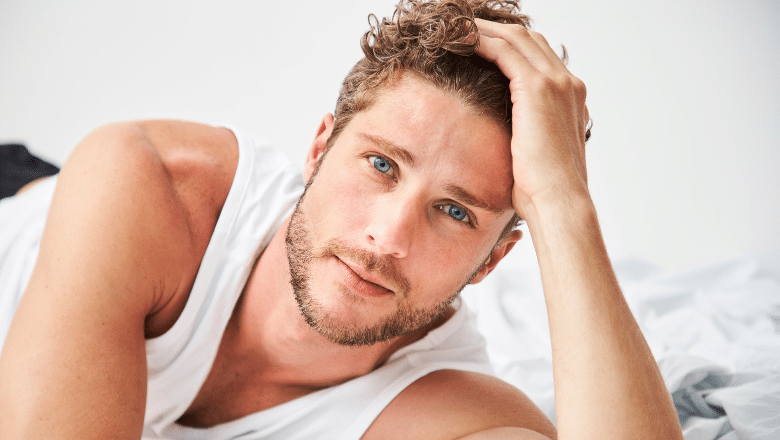 Is Rhinoplasty a Painful Surgery?
Many people who decide to get a nose job, also known as rhinoplasty, have been thinking about changing the shape or size of their nose for a very long time. Since the nose is right in the middle of our face and is quite noticeable, how it looks can play a big part in how we feel about our looks as a whole.
Making the choice to change something you've been unhappy with for years is a big deal. One of the main things people worry about is whether getting a nose job hurts. Everyone is different, and we all handle pain in our own ways. However, most people who've had this surgery say it's more about feeling uncomfortable rather than being in severe pain.
Want to know more about what happens during a nose job and what you can expect? Check out our recent blog post, where we dive deeper into the process of nose reshaping surgery.
Different types of nose job techniques
Rhinoplasty, or a nose job, is different from other surgeries like a tummy tuck. While a tummy tuck involves a large cut, removing fat and tightening muscles, a nose job focuses on making small cuts to carefully reshape the bone and cartilage of the nose.
The kind of discomfort you might feel after getting a nose job depends on the specific technique the surgeon uses. For instance, with the open rhinoplasty method, the surgeon makes a tiny cut between the nostrils. This allows them, like at Centre for Surgery, to gently lift the skin and work on the structures underneath, like the bone and cartilage. Once they've made the necessary changes, they'll place the skin back and stitch it up.
Another method is the closed rhinoplasty. This is a bit simpler. Here, the surgeon will make cuts inside the nostrils to tweak smaller areas, such as refining the tip or getting rid of a small bump on the nose's bridge. This method isn't usually chosen for more drastic changes.
RELATED: Open vs Closed Rhinoplasty
After the surgery, most people say they don't feel a lot of pain. Instead, they might feel a bit uncomfortable, especially because their nose feels blocked. It can feel like you have a cold, making you breathe through your mouth. Some also describe a feeling of pressure around their forehead area. Thankfully, these feelings usually go away in a few days.
The idea of whether a nose job, or rhinoplasty, hurts is subjective, as pain tolerance varies from person to person. However, here's a general breakdown of the experience:
During the Surgery: Patients don't feel pain during the procedure itself because they are under anaesthesia. This could be general anaesthesia (where you're completely asleep) or local anaesthesia combined with sedation.
Immediately After the Surgery: Once the anaesthesia wears off, patients typically experience discomfort. They might feel tightness or pressure in the nasal area. The nose, as well as areas around the eyes, might be swollen and bruised.
Post-operative Pain: Most patients describe the pain as mild to moderate discomfort rather than severe pain. Pain is most often managed effectively with over-the-counter painkillers or prescription medications provided by the surgeon.
Other Sensations: Apart from pain, patients often report feelings of nasal congestion, as if they have a cold. This is because of internal swelling and the presence of nasal packing or splints, if used. There can also be a sore throat due to breathing through the mouth, especially if the patient was under general anaesthesia and had a breathing tube.
Healing Process: The first few days after surgery are typically when discomfort is at its peak. As the days progress, the pain decreases. Most of the pronounced swelling and bruising improve within the first two weeks, but minor swelling can continue for several months.
How to minimise pain and discomfort after rhinoplasty surgery
Minimising pain and discomfort after a rhinoplasty surgery is crucial for a smoother recovery. Here are some tips and guidelines to help ensure comfort and mitigate post-operative pain:
Cold Compress: Apply a cold compress around the nose and eye area to reduce swelling and numb the area slightly. Make sure not to place it directly on the nose to avoid disturbing its new shape. Using a bag of frozen peas wrapped in a cloth or a soft gel pack works well.
Medication: Take prescribed painkillers as directed by your surgeon. It's a good idea to start the medication before the effects of the anaesthesia completely wear off, which helps in staying ahead of potential pain.
Elevate Your Head: When resting or sleeping, keep your head elevated using pillows. This can reduce swelling and can help in minimising pain.
Avoid Blowing Your Nose: Refrain from blowing your nose for at least a week post-surgery or as advised by your surgeon. Blowing can exacerbate swelling and cause discomfort.
Stay Hydrated: Drink plenty of water to stay hydrated, which can help reduce throat discomfort from breathing through the mouth.
Avoid Salty Foods: Salty foods can increase swelling. Stick to a balanced diet and avoid foods that are high in sodium.
Limit Facial Expressions: Try to limit extreme facial expressions, such as laughing or smiling too broadly, in the initial days following the surgery.
Avoid Strenuous Activities: Refrain from any form of strenuous activity, including bending over or lifting heavy objects, as these can increase blood pressure and exacerbate swelling or even lead to bleeding.
Clean the Nose Gently: If your surgeon has given the go-ahead to clean the outside of your nostrils, do so gently using a damp cotton bud with hydrogen peroxide or another recommended solution.
Use a Humidifier: Keeping the air moist, especially in your bedroom, can help to alleviate the dryness and irritation in the throat due to mouth breathing.
Avoid Alcohol and Tobacco: Both can slow the healing process. Smoking, in particular, can compromise blood flow to the healing tissues.
Wear Loose Clothing: Wear button-down shirts or tops that don't need to be pulled over the head to avoid accidentally bumping your nose.
Stay Relaxed: Stress can actually increase the perception of pain. Listening to calming music, reading, or watching movies can keep your mind distracted from the discomfort.
Follow Post-Operative Instructions: Your surgeon will provide specific post-operative care instructions. It's vital to follow these closely for the best recovery experience.
Rhinoplasty at Centre for Surgery: Elevate Your Confidence, Perfect Your Profile
At the Centre for Surgery, we understand that the decision to change an integral part of your face is significant. Your nose, being the central feature, influences how you perceive yourself and how others see you. With our expert rhinoplasty procedures, we offer the perfect blend of artistry and science, to craft noses that enhance natural beauty and boost self-esteem.
Why Choose Us?
Expertise: Our team comprises highly skilled surgeons who specialise in rhinoplasty, ensuring that you receive the best care tailored to your specific needs.
Latest Techniques: We employ the latest surgical methods and technologies, ensuring minimal scarring, quicker recovery times, and optimal results.
Patient-Centric Approach: Your journey with us is personal. From consultation to post-operative care, we ensure you are comfortable, informed, and confident in every decision you make.
State-of-the-art Facilities: Our clinics are equipped with the most advanced tools and comfortable recovery suites, promising a seamless experience.
Hear from Our Patients:
"The Centre for Surgery gave me a new lease on life. The professionalism and care I received were second to none. My nose now looks natural and suits my face perfectly!" – Clara R.
"From the first consultation to the aftercare appointments, the team was always supportive. I felt I was in safe hands. My confidence has soared after my procedure!" – Alex L.
"The result is beyond my expectations. A big thank you to the entire team for their expertise and making the journey so smooth for me." – Sam P.
Book Your Consultation Today:
If you're considering rhinoplasty, let our team guide you through the process. Get expert advice, understand the possibilities, and embark on a transformative journey with us.
📞 Contact Us: 0207 993 4849
📧 Email: contact@centreforsurgery.com
📍 Visit Us: 95-97 Baker Street, London W1U 6RN
Join the hundreds of satisfied patients and let Centre for Surgery help you discover the best version of yourself.