Male pectoral implants in London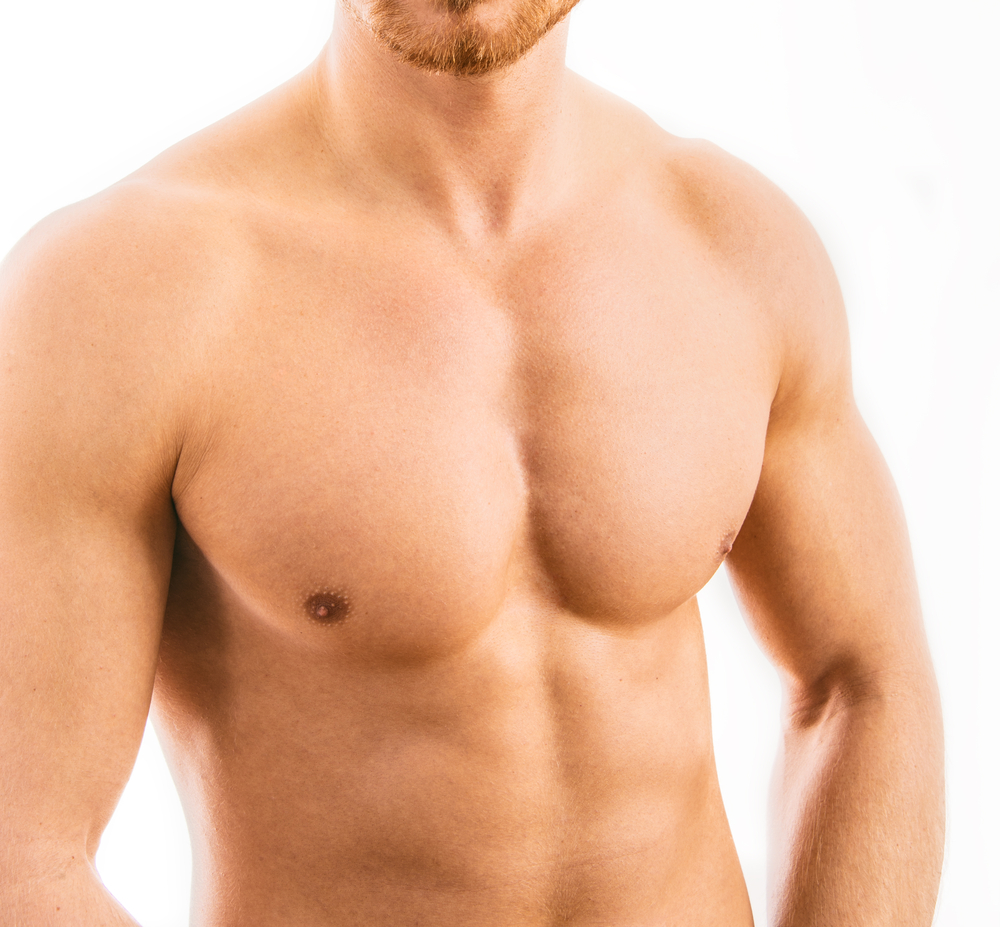 Male pectoral implants is a specialist body contouring procedure at Centre for Surgery. While some men are able to enhance their chest muscles at the gym or by taking supplements, sometimes this will not achieve the results you desire. In these instances, you may wish to consider pectoral implants.
Implants will allow you to achieve a chiselled, more defined and toned pectoral area in a shorter amount of time. Unlike results you may achieve exercising at the gym, the pectoral implants will never reduce in size, and you will be able to maintain a toned physique.
Centre for Surgery offers a range of chest wall implant surgeries, including treatment for pectus excavatum and Poland's Syndrome.
What is included in my treatment package?
As many preoperative consultations with your surgeon as you like to make sure the pectoral implants procedure is right for you
Treatment at a specialist day surgery facility recently rated 'Good' by the Care Quality Commission
Enhanced same day discharge with the added benefits of recovering in your own home thanks to TIVA anaesthesia
24/7 clinical support from your surgeon for first 48 hours and our expert postoperative support team
Your very own dedicated patient coordinator as your point of contact throughout all stages of the patient journey
In-depth preoperative medical assessment to make sure you are fully fit for your procedure
Exceptionally high standards of postoperative care described as 'outstanding' by the CQC with regular telephone and face to face checks
Our clinic at 106 Crawford Street was recently inspected and rated as good across all 5 domains.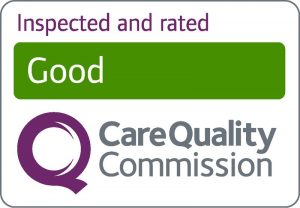 All our surgeons are on the GMC specialist register for plastic surgery. The Royal College of Surgeons of England has an excellent information resource on cosmetic surgery.
Why choose Centre for Surgery?
Significant experience in all types of chest implant procedures – single implants and custom made implants as well as fat transfer techniques
We own and manage our own surgical facilities. Properly performed pectoral implant surgery takes time as it is technically challenging surgery and should not be rushed. Our surgeons perform a maximum of one pec implant procedure in a day. We do not cram 3-4 procedures into one day like other providers. You want your surgeon to be well-rested and mentally and physically sharp to perform calf implant surgery to get the very best results.
Our surgeons live and work in London. We don't work with 'fly-in, fly-out' surgeons. This is very important because whilst your surgeon takes all precautions to minimise complications, complications can and do occur and our surgeons are readily available to manage any issues if and when they arise. Pec implant surgery is not risk-free and our expert nursing team will therefore monitor you very closely under the expert supervision of your surgeon to make sure you are healing well and to minimise the risk of complications developing.
Centre for Surgery offers finance options in conjunction with our finance partner, Chrysalis Finance.
What are pectoral implants?
Male pectoral implants are often considered a necessity for men whose chest appearance has changed due to the ageing process or changes in their weight. These factors can cause the appearance of the chest to alter and to appear saggy. In some cases, men just find it difficult to gain muscle by working out and an improved diet. Men may even have underdeveloped muscles due to a birth defect or an injury. In these instances, male pectoral implants may be the best solution.
Polytech pectoral implants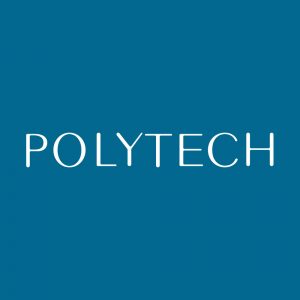 Pectoral implants for men differ significantly from breast implants for women. Pectoral implants are designed to simulate the look and feel of the pectoralis muscle as opposed to soft connective tissue for female breast implants. Polytech are a German company and an excellent reputation and safety record for making the highest quality body contouring implants
Ideal candidates for male pectoral implants
All patients should be in good health and have realistic expectations about what can be achieved with male pectoral implants
You will be a good patient for male pectoral implants if you are:
Over 18 years old

Want to improve your image and self-esteem

Have good physical and mental health

Are unhappy with how your chest looks and want more muscle definition
You may wish to look at what finance we have available for this procedure.
Pectoral implants procedure
Before surgery, you will be given a general anaesthetic, so you will not be awake for the procedure. The procedure will take about two hours to complete.
The surgeon will make a small incision in the armpit. The placement of this incision means the scarring will be less visible. Next, a pocket is made in the tissue between the pectoral muscle and rib cage.
The custom-made silicone implant is then inserted into this pocket. Both the skin and muscles will then be stitched shut. You will then have pectoral muscles that are much more defined and larger while looking and feeling natural.
Recovery
As this is a day surgery, you will be able to return home once the effects of the anaesthetic have worn off.
Following the procedure, it is normal to experience some pain and discomfort. You will be able to manage this with pain medication which will help to alleviate any discomfort.
You will be provided with a compression garment, which will help to reduce any swelling and speed up recovery time.
You will need to stop smoking during the recovery period to avoid an increased risk of wound breakdown and infection.
You will need to avoid any strenuous physical activity for the first week, especially anything that involves the use of your arms. While the site of the incision will take about two weeks to heal, the pectoral implant area will take about six weeks.
The Centre for Surgery approach to aftercare
Our aftercare programme was recently described as 'outstanding' by our regulator, the Care Quality Commission. 
Our postoperative support team phone all our patients the day after their breast implant procedure. The proactive nature of our postoperative support gives every patient the best opportunity for a smooth postoperative recovery free of complications. In many cases if complications were to occur, their impact is markedly lessened by early detection, prompt clinical assessment and correct treatment. Where a patient expresses concern to our team over the phone, then we often call patients in the same day for assessment with one of our expert nursing team. Even if there is no significant issue, the careful explanation and calm reassurance provided by our team can help to alleviate any worries you may have experienced.
What To Expect
The consultation for pectoral implants
When you have a consultation with your surgeon, a number of measurements are taken of the chest dimensions and an assessment will be made of the nipple-areola position and the soft tissue quality to determine the correct size of petrol implant. The surgeon will also give information on the location of the incision for placement of pectoral implants. The incision location is usually located on the side of the chest and measures no more than 6 cm in length on average.

High-resolution photos will be taken and your surgeon may also use computer digital imaging. Your surgeon will take time to discuss the important risks and potential complications of pectoral implants surgery and what you can expect in the postoperative period.

The surgeon will also take a full medical history which includes previous operations, current list of medicines taken and any potential allergies. This information will be used to decide on your fitness for the pec implants procedure. If you are deemed to be a suitable candidate for surgery then we would recommend to spend a period of time to reflect on all the information given. We always recommend a minimum of a 2 week "cool-off" period for you to weigh up your options.

All our prospective patients are more than welcome to have as many follow-up consultations after their initial consultation to make sure you are fully empowered with all the information to make an informed decision for proceeding with pectoral implants surgery at Centre for Surgery in London.
Before your procedure
Once you have decided that pectoral implants is right for you, our preoperative assessment team will be in contact to prepare you for surgery.

The following are recommended actions to take:

- For 6 weeks beforehand, it is highly recommended to stop smoking as active smoking is associated with a number of risks including delayed wound healing which could result in wound infection and a possible need to have the implants removed.

- You should also avoid aspirin and all medicines containing aspirin for at least one week prior to the procedure.

- For 6 hours before the chest implant procedure, you should refrain from eating any food or any type of drink apart from sips of clear fluid (water and tea/coffee without added milk) which is allowed for up to 2 hours before the procedure.
On the day of your procedure
Please make sure to arrive for your procedure at the booked time to avoid delays. A member of our nursing team will formally admit you for the procedure and will carry out a number of tasks including checking your vital signs and getting you changed into clinic wear. The anaesthetist will then assess you to make sure you are fit for anaesthetic and will also prescribe a number of premedications to optimise your recovery after the procedure. You will then be seen by your surgeon who will confirm the exact procedure to undertaken and you will then sign the informed consent form. Skin marking and photos may be taken at this point.

The pectoral implants for men procedure is a commonly performed procedure at Centre for Surgery and is carried out under TIVA general anaesthesia. The procedure takes approximately 90 minutes to perform. The incision is most commonly placed on the side of the chest and gives the best looking scar. A pocket for the pectoral implants will be created using a specialised dissector instrument. The pectoral implants are then inserted using an implant funnel 'no touch' technique under the muscle or over the muscle depending on soft tissue coverage. The small incisions are between 5-6cm in length maybe longer depending on the size of the implant chosen and the skin is then closed closed using dissolvable sutures so there is no need to have them removed at a separate appointment. You may have surgical drains inserted during the procedure to minimise the collection of blood around the implants.

Once you have woken up from the anaesthetic, our nurses will closely monitor you for 1-3 hours afterwards to make sure you make a full recovery. Once you are assessed as fit for discharge, you will require a responsible adult escort to take you home in a car or taxi and to look after you for at least the first 24 hours after surgery.
After your procedure
After your pectoral implants procedure, our dedicated postoperative support team are available round the clock to answer any questions or concerns you may have. Our team will call you regularly for the first 2 weeks after your procedure to make sure your pain levels are well controlled and your healing is progressing as normal.

Any discomfort after pec implants surgery usually settles down after 3-4 days after the procedure and the vast bulk of our patients are very comfortable by the end of week 1. Your doctor may recommend a period of approximately one week off work. You should minimise any excessive movements of your arms for the first 2 weeks after surgery to minimise movement of the implants.

You will be required to wear a well supporting compression garment for a full 6 weeks to make sure healing is optimal and scars heal with best results. Exercise involving the upper body should be stopped for a full 6 weeks to avoid any potential pectoral implant rotation.

You will attend for a postoperative check up with one of our nursing team at 7-10 days to review your surgical wound sites and ensure proper healing is taking place. Recommendations on treatments for scar healing may be given for optimal scar cosmesis. At 6 weeks you will see your surgeon for a comprehensive review and make sure your results are in line with your expectations.