Profhilo treatment in London
Profhilo is a hyaluronic acid-based injectable treatment which gives effective anti-ageing effects. Profhilo is injected into several key areas of the face or neck, and the resulting hydrating effect leads to a degree of skin tightening and skin hydration.
The main component of Profhilo is hyaluronic acid. Hyaluronic acid is able to absorb 1000 times its weight in water which contributes to a highly effective hydration effect. An added effect of Profhilo is the enhancement of collagen and elastin synthesis which leads to a taut and smoother texture. The improvement in skin quality results in less line and wrinkle formation. The difference between traditional dermal fillers like Juvederm and Prohilo is the significant degree of spreadability of Profhilo after injection. The injection is able to cover a much wider area to contribute to an improvement in skin quality and elasticity. Juvederm injections act more locally to fill out lines and wrinkles and enhance volume.
The treatment protocol for Prohilo consists of two separate treatments spaced one month apart. Although a significant degree of improvement occurs after one treatment, optimum results develop about one month after having the second treatment and results typically last around 6-9 months. Profhilo treatment at Centre for Surgery is ideal for patients who have begun to notice ageing features but are not yet keen to have dermal fillers like Juvederm. Profhilo works best when patients would like to achieve a more overall refreshed and rejuvenated appearance but without adding extra volume in areas like the cheeks or temples. Collagen and elastin levels along with hyaluronic acid begin to diminish from the age of 30 onwards and Profhilo is an excellent 'gateway' treatment before considering anti-ageing injectables such as muscle relaxant injections or dermal fillers.
Our practitioners are experts at using combination treatment of Profhilo with Fotona4D or Morpheus8 for a powerful anti-ageing effect unmatched by lesser treatments offered by other providers.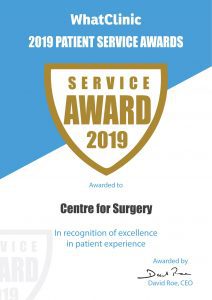 RealSelf Top Doctors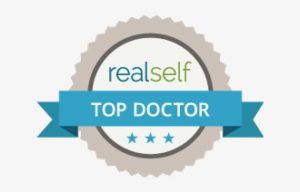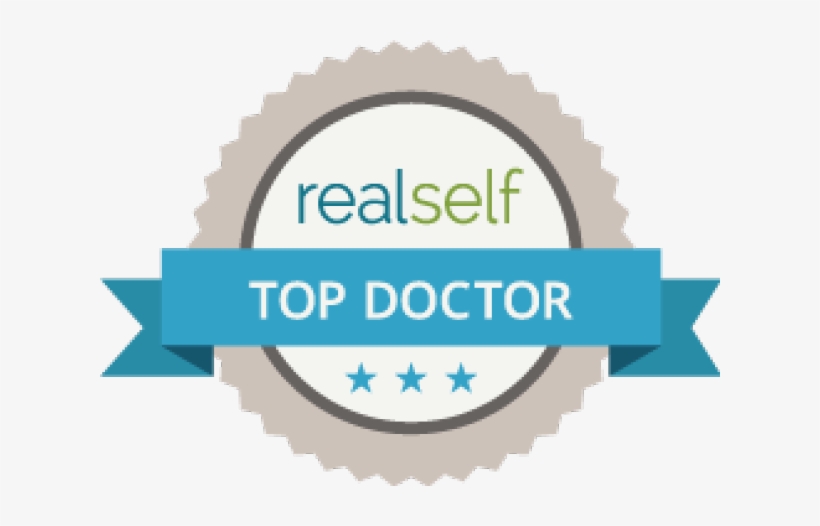 RealSelf top doctor status is awarded to less than 10% of the RealSelf doctor community. This status is earned by achieving consistently high patient satisfaction (from RealSelf reviews), getting excellent feedback on expert answers to patient questions, and investing significant time in Q&A and other doctor activities. RealSelf top doctors are rated among the very best doctors in the United Kingdom.
Our medical aesthetics clinic at 106 Crawford Street was recently inspected and rated by the Care Quality Commission as good across all five domains of care.
Benefits of Profhilo at Centre for Surgery
Only our medically trained aesthetic practitioners and dermatologists inject Profhilo for maximum safety
Very quick 10-15 minute treatment
Non-invasive with no need for surgery or general anaesthetic
No incisions or scars
Fast recovery with no downtime with no disruption to your normal daily routine
Natural looking results
Based in London's top medical district in Marylebone, central London
How is Profhilo injected?
Profhilo is injected according to a unique treatment protocol into pre-defined bio aesthetic points or BAP for short. The BAP method involves 5 needle entry points on each side of the face. The injection points are away from any major anatomical structures such as nerves and blood vessels. Profhilo treatment is an excellent complement to other non-invasive treatments including Fotona 4D and SmoothEye.
Aftercare following Profhilo treatment
Profhilo treatment results in skin that has improved skin tone and texture and improved firmness with enhanced hydration and youthfulness. Patients consistently report skin that is healthier, smoother and softer to the touch. There is minimal downtime following Profhilo and virtually all patients can return to normal activities of daily living straight after treatment. It is common to experience some redness and swelling following treatment and this should subside after a couple of days.