What is Profhilo?
Profhilo is the latest anti-ageing injectable treatment available in the UK to address signs of ageing affecting the face and neck. Similar to dermal fillers, Profhilo contains hyaluronic acid which is a natural substance found in the human body. Profhilo treatment is designed to restore the youthful glow of the skin. Results of treatment with Profhilo typically last for approximately six months before top-up treatments are needed to maintain the results.
How does Profhilo differ from dermal fillers?
Many patients commonly asked us what are the differences between Profhilo and dermal fillers and what is the most appropriate treatment for them. Both treatments involve the injection of a hyaluronic acid-based gel into the skin to address signs of ageing affecting both the face and neck. The most common features of facial ageing include lines, wrinkles, loose skin and a coarse skin texture. This is where the similarities and as both treatments are very different in the mechanism of action. Dermal fillers are much thicker inconsistency and are designed to replenish lost volume in commonly affected parts of the face such as the lips or cheeks. Once injected, the hyaluronic acid-based filler remains in the same position which helps to reshape and enhance the volume in targeted areas of the face. When Profhilo is injected, it has an inherent spreadability due to a higher concentration of hyaluronic acid. This means the product diffuses readily from the site of injection to much broader areas of the face leading to skin tightening effects. Profhilo does not enhance the volume in areas where it is injected and is not designed to reshape the face. Dermal fillers in comparison are specifically designed to replenish volume in specific parts of the face such as the cheeks, temples or lips with results that can last 12 months or more.
Which areas of the face can be targeted with Profhilo and dermal fillers?
Profhilo injections and dermal fillers are specifically designed to restore usefulness in different parts of the face and neck. Profhilo is injected into specific injection points as recommended by the manufacturer to produce powerful anti-ageing effects and get rid of sagging skin and a dull skin complexion. The treatment does not add volume or reshape the face which makes it a popular option for many patients not keen on the idea of dermal fillers.
Dermal fillers are used for a wide variety of different body areas including the cheeks, tear trough, jawline, chin, and lips and can be used to reshape the nose with a non-surgical rhinoplasty treatment. Many people may be unwilling to undergo invasive surgery in the form of a facelift. A non-surgical facelift also known as an 'eight-point lift' can be effectively undertaken with dermal fillers to address signs of ageing in a non-invasive manner.
How is Profhilo injected?
Profhilo is carefully injected into 10 predetermined treatment areas and the treatment protocol consists of two treatments spaced four weeks apart. Although it is common to see positive treatment effects after the first treatment, it is important to have both treatments to benefit from the impressive anti-ageing effects which Profhilo injections can produce. Results will become fully noticeable approximately four weeks after the second treatment. Once Profhilo has been injected, it spreads across the face and has a direct effect on stimulating the production of collagen and elastin. The effects of treatment last approximately six months but will differ between people and also whether injection of the face is combined with neck treatment.
Profhilo takes no more than 15 minutes to carry out and does not involve any downtime with patients being able to return to their normal everyday activities immediately.
How does Profhilo work?
Profhilo is injected using a specialised treatment protocol into specific parts of the face and neck to boost tissue hydration and stimulate the production of collagen leading to effective skin tightening. Hyaluronic acid base dermal fillers do not have a direct stimulate tree effect on collagen and elastin, unlike Profhilo. Profhilo, once injected leads to significant findings of water molecules in the dermal layer helping to boost skin hydration. Hyaluronic acid is found naturally in the body and can absorb up to 1000 times its weight in water which is responsible for the significant hydration effect of injection which explains its key treatment benefit of producing a 'hydrolift'. Patients can look forward to experiencing tighter and firmer feeling skin with a smoother skin texture after only four weeks of the second treatment.
How much does Profhilo cost?
Profhilo treatment at Centre for Surgery in London starts from £400 for one treatment. The cost of dermal fillers will vary depending on the area of the face being injected and how much filler is used. Dermal filler cost starts from £400 for lip fillers. It is important to bear in mind that although Profhilo is a more affordable treatment compared with dermal fillers, results of treatment with dermal fillers last longer and in some cases can last up to 24 months before repeat treatment is required. Profhilo results last for approximately six months.
Once you have a consultation with one of our expert aesthetic practitioners, you'll be given an accurate quotation for your treatment by your dedicated patient coordinator. In many cases, Profhilo treatment in London is combined with anti-ageing injectables such as botulinum toxin type A for synergistic treatment effects that either treatment cannot produce alone.
Which is the best treatment for me – Profhilo or dermal fillers?
Choosing the most appropriate treatment depends on your aesthetic goals. If you would like to improve skin sagging, dull skin and produce an overall refreshed look to the face then we would recommend Profhilo for its impressive ability to produce overall facial rejuvenation without changing the structure of the face as with dermal fillers. Many people choose to have Profhilo as an introductory treatment to anti-ageing injectables before considering dermal fillers later for targeting specific facial concerns such as loss of volume in the cheeks.
Dermal fillers have an excellent safety record and are designed to add volume or reshape specific areas of the face such as volume loss from the lips caused by ageing. Profhilo is not designed to add volume to the face and cannot be used for non-surgical rhinoplasty. If you have developed volume loss as a result of the natural ageing process and would like to enhance certain aspects of your facial features then we would recommend dermal fillers as a slightly longer-term option to treat signs of ageing. Dermal fillers are also commonly used to treat certain types of scars such as acne scars or surgical scars for a temporary improvement in appearance.
Treatment with dermal fillers produces results that are visible straight away. For patients who are about to have an important event such as a wedding or birthday then dermal fillers would be a better option. Treatment with dermal fillers is highly versatile. If for any reason you are unhappy with the results of treatment, The dermal filler can be safely dissolved with the injection of hyaluronidase which is a natural enzyme. The dermal filler is then naturally absorbed by the body with no adverse treatment effects. In other cases, an additional injection of dermal filler can be used as part of a 'tweakment' to subtly enhance areas to produce more impressive anti-ageing effects.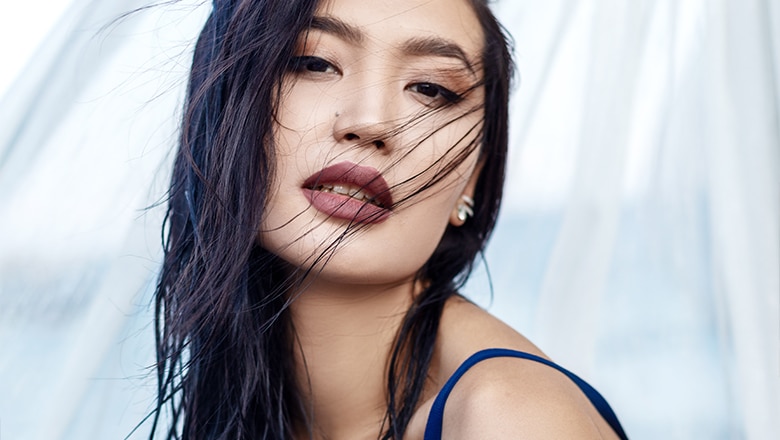 RELATED: Can you reverse dermal fillers?
For further information about Profhilo injections and dermal fillers in London, please get in touch with us today at 020 7993 4849 or complete the contact form below and speak to one of our friendly and knowledgeable patient coordinators to book a detailed consultation with an expert aesthetic practitioner at our state of the art Crawford Street clinic in Marylebone.
Amazing from start to finish, the communication was the main thing was fully informed and looked after, on the day of my breast augmentation, the staff were fab and made me feel at ease through out the whole process. Thank you so much.
Mohammed Farid
18/11/2021
I've had such a great experience with excellent advice, care and attention and surgical treatment (gynaecomastia) - I can fully endorse the treatment I have received from Centre for Surgery with absolutely no qualms at all. Brilliant in every way - thank you all so much.
Caroline Thorpe
14/11/2021
Very pleased with my whole experience of having a procedure. Was so nervous about getting treatment and i was reassured and felt so comfortable throughout thanks to the amazing nurses. I definitely made the right decision to have breast augmentation at centre for surgery with dr erel.
Melissa Briggs
08/11/2021
So glad I went with centre for surgery, the whole process went very smoothly from the consultations down to the actual day of the procedure. I was so nervous on the day but the whole team put me at ease and I'm happy with my results as I feel a lot more comfortable wearing certain clothes now. My surgeon was Alberto Di Giuseppe who performed a breast Augmentation on me, and I would definitely recommend as he was very clear on what the outcome of the surgery would be and which size would look the best for my frame.
Couldn't be happier with Dr Tillo work,i had my breast surgery one week ago and so happy with the results so far,all the staff are extremely nice and very supportive,i would definitely recommend their services,thank so much
From start to the finish everything was perfect for tummy tuck surgery. All staff is very friendly and the aftercare has been good. The Doctor and the nurse team was fantastic. I'm so happy...result is amazing. Thank you!!!
This was overall a great experience, all the staff at Centre for Surgery were friendly and put me at ease. It is a nerve wracking thing to go through an op but the staff were so nice. Mr Ertan has got a great team around him. On the day of the operation everything went smoothly to plan, there was no delay or holdups, I had another consultation with Mr Ertan who confirmed what was going to be done and that I was still happy to proceed. I was prepped for the procedure, I met with the anaesthetist who again was really nice and put me at ease explaining his role. After the procedure I woke up with the nurse by my side making sure I was OK and checking on me, I was able to stay in the clinic until I was ready to leave and was not rushed at all. I was well looked after from the start to the point when I was discharged. Post operation I was staying at a local hotel it was so close there was no point in even getting a taxi and I was able to walk back where my partner was waiting for me. I was expecting a lot of bruising to both my eyes but there was very little if any by the time the cast came off after 7 days, I am now at the two week post operation point and it is healing well with no outwardly visible bruising or scaring. The next milestone is a checkup at the 6 week point with my surgeon. If you're thinking of having something like this done I would highly recommend getting in touch with Centre for Surgery.
The staff at Centre for Surgery were very kind and accommodating. They answered any questions I had about the procedure and were constantly checking up on me. A special thank you to Christina for all her support throughout.
I would just like to state the quality of care received from the nurses at Centre for Surgery was beyond the highest level. Sophie takes her patient care to another level beyond words. She always puts me at ease. She is there for me even at awkward hours just when I mostly needed reassurance and she is one of the most compassionate nurses I have come across and demonstrates her passion naturally for caring for others. She totally deserves recognition at its finest and thank you for always being there for me. 😍