Chin Reduction Surgery London UK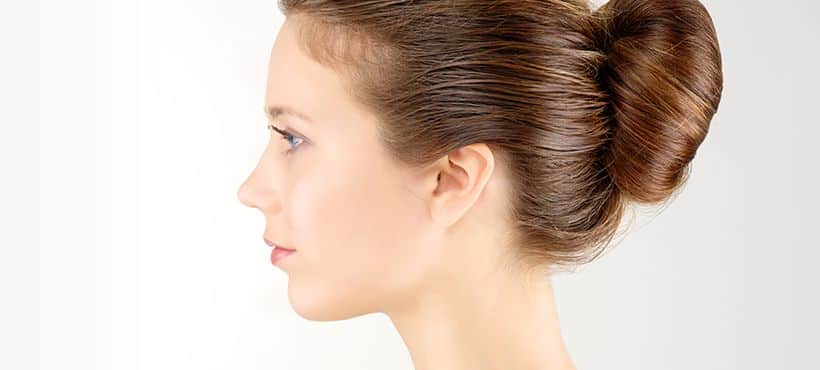 Chin reduction surgery, also known as reduction genioplasty, is a specialised chin surgery procedure that addresses an oversized or overly prominent chin. By carefully reshaping the chin bone and associated soft tissues, a skilled surgeon can create a more balanced and aesthetically pleasing facial appearance.
The procedure can involve various techniques such as bone shaving, chin repositioning, or soft tissue modification. It can reduce the chin's height, bring it inward, or refine its overall shape, thereby transforming the entire facial profile. This can be especially valuable for those seeking to feminise their features or achieve a more proportionate look.
At Centre for Surgery in London, UK, expert surgeons offer an array of chin procedures tailored to individual needs and aesthetic goals. Whether through chin shaving, facial feminisation, or other specialised techniques, they work meticulously to ensure that the final result aligns with the patient's desired outcome, all within the context of recognised standards of beauty and harmony.
RELATED: Male Chin Surgery
Such a procedure requires a thorough understanding of facial anatomy and aesthetics, and choosing a highly skilled and experienced surgeon is vital to achieving the best possible results. Patients considering chin reduction surgery can expect a detailed consultation, personalised care, and an approach that prioritises safety, precision, and satisfaction.
What is Chin Reduction Surgery?
Chin reduction surgery, known by various names such as chin trimming, chin shaving, reduction mentoplasty, or genioplasty, is a specialized cosmetic procedure aimed at altering the size and shape of the chin to achieve a more balanced and aesthetically pleasing facial appearance.
RELATED: How to Get a Smaller Chin – Benefits of Chin Reduction Surgery
The procedure can be particularly beneficial for individuals with a wide or overly prominent chin, which may be perceived as a masculine feature. A large or protruding chin can throw off the proportions of the face, making other features such as the lips and nose appear smaller, and can create an undesirable profile, especially when combined with a prominent nose.
Chin reduction works by carefully reshaping the bone and surrounding tissues of the chin to reduce its width, height, and prominence. Techniques such as bone shaving can create a more refined and feminine contour, enhancing the overall harmony of the face. The specific approach is tailored to each patient's unique anatomy and desired outcomes, taking into consideration scientifically researched standards of beauty.
At Centre for Surgery, our surgeons are equipped with the skills and knowledge to perform chin reduction surgery with precision and artistry. Through a detailed consultation, careful planning, and a patient-centered approach, they strive to achieve results that are both natural-looking and aligned with the individual's aesthetic goals. By modifying the chin to complement the rest of the facial features, chin reduction surgery can significantly enhance one's appearance, boosting confidence and satisfaction with one's appearance.
How can Chin Reduction Improve my chin?
Chin reduction surgery is a versatile cosmetic procedure that can address a variety of issues related to the size and shape of the chin. Here's how it can help:
Wide Chin: For individuals with a wide chin that gives a broad or masculine appearance, chin reduction surgery can narrow and refine the chin's contour, resulting in a more feminine and balanced look.
Long Chin: If the chin is perceived as too elongated or positioned far from the lips, it can throw off the proportions of the face. Chin reduction can shorten the chin, enhancing the harmony between the nose, mouth, and cheeks.
Prominent Chin: A chin that projects excessively forward can be unflattering and dominant. Chin trimming can subtly reduce this prominence, bringing the chin inward to align more naturally with the rest of the facial features.
Bifurcated Chin: This refers to a chin that appears separated with a line in the middle, a common masculine trait. Chin shaving can smooth out this feature, giving the chin a softer, more feminine appearance.
Chin reduction surgery can simultaneously address multiple issues, potentially making the chin smaller, shorter, and narrower in a single procedure. The result is a chin that complements rather than dominates the face, contributing to an overall more attractive and harmonious appearance.
However, the success of chin reduction surgery heavily relies on the skill and expertise of the surgeon. The procedure requires meticulous attention to detail and a profound understanding of facial aesthetics to achieve the desired outcome without asymmetry or other undesirable effects.
Choosing a qualified and experienced surgeon is paramount. At Centre for Surgery, the surgeons are trained in advanced chin reshaping techniques and prioritize personaliesd care, ensuring that each patient's unique needs and goals are met. Through careful planning and precise execution, they aim to deliver results that are not only aesthetically pleasing but also look natural and feel right for the individual.
Benefits of Chin Reduction or Chin Trimming
Chin reduction or chin trimming is a specialised cosmetic procedure that can offer significant benefits to those who seek a more balanced and attractive facial profile. Here's a closer look at the advantages:
Narrower, Less Protruding Chin: By reshaping the chin, the surgery can make it appear narrower and less prominent, enhancing the overall balance of facial features.
More Proportional Face: By aligning the chin with the rest of the face, chin reduction can create a more harmonious and proportional appearance, contributing to a pleasing aesthetic.
More Feminine Chin and Jaw: For individuals seeking a softer, more feminine look, chin trimming can reduce masculine traits and refine the chin and jawline's contour.
Smooth and Soft Chin Contour: The surgery can smooth out bumps, ridges, or bifurcation in the chin, creating a soft and natural-looking contour that complements the face.
Slimmer Face: By reducing the width and prominence of the chin, the procedure can create the illusion of a slimmer face, often desired in facial feminization.
Better-Looking Facial Profile: A well-executed chin reduction can enhance the side profile, creating a beautiful alignment between the chin, lips, nose, and forehead.
Boosted Confidence: Perhaps the most impactful benefit is the increase in self-confidence and self-esteem. Feeling comfortable with one's appearance can lead to a more positive body image and a greater sense of well-being.
Cosmetic procedures like chin reduction are not just about altering physical features. They often play a vital role in improving an individual's psychological health and quality of life. When performed by a skilled surgeon who understands the patient's unique needs and goals, chin reduction can be a transformative experience, paving the way for a more confident and fulfilled self.
Am I suitable for Chin Shaving?
Chin shaving or chin reduction surgery is an option that may appeal to many, but like all surgical procedures, it requires careful consideration and evaluation to determine if you are an ideal candidate. Here's a closer look at the criteria that may make you suitable for this procedure:
Chin Characteristics: If you have a large, wide, long, or protruding chin that disrupts the balance of your facial features, chin shaving may be an appropriate solution.
Desire for Feminization: Those seeking to feminize their chin and jawline may find chin reduction to be an effective way to achieve a softer and more refined appearance.
Good General Health: As with any surgery, being in good health without any underlying conditions that could complicate surgery or recovery is essential.
Willingness to Stop Smoking: Smoking can significantly impede healing and increase the risk of complications. A commitment to refrain from smoking for at least 4 weeks before and after surgery is typically required.
Realistic Expectations: Understanding what the surgery can and cannot achieve, and having a clear and realistic expectation of the results, ensures greater satisfaction with the outcome.
Availability for Recovery: The recovery period for chin shaving may require you to take some time off work or daily responsibilities. Planning for this recovery time is essential.
Psychological Readiness: Mental preparedness and a clear understanding of why you want the surgery can contribute to a more successful outcome and satisfaction with the results.
It's important to consult with a qualified and experienced plastic surgeon at Centre for Surgery to determine if chin shaving is right for you. They can evaluate your specific situation, discuss your goals, and provide professional guidance on the best course of action. An individualised assessment is the key to ensuring that the procedure aligns with your unique needs and desires.
How is Chin Reduction Surgery Done ?
Chin reduction surgery is a highly individualized procedure aimed at reshaping the chin to create a more balanced and harmonious facial appearance. Here's a step-by-step breakdown of what the surgery typically involves:
Preparation: Prior to the surgery, the surgeon will discuss your goals, examine your chin, and plan the surgery according to your specific needs.
Anaesthesia: General anaesthesia is commonly used to ensure you are comfortable and pain-free throughout the procedure.
Incisions: The surgeon will make an incision inside the mouth near the lower lip or under the chin (or both, depending on the specific technique). This allows for access to the chin bone without leaving a visible external scar.
Bone Modification: The surgeon will use specialised instruments to carefully trim or shave the chin bone. In some cases, a part of the bone may be cut off and repositioned (osteotomy) to change the size, angle, and projection of the chin.
Reshaping: The surgeon will meticulously sculpt the chin bone until the desired shape, size, and alignment are achieved. This may include reducing the width, height, or prominence of the chin or bringing the chin closer to the lips.
Closure: Once the reshaping is complete, the surgeon will close the incisions with small sutures. These sutures may be dissolvable if placed inside the mouth.
Dressing: The surgical site may be covered with compressive gauze or other dressings to help minimize swelling and support the new shape as it heals.
Recovery: The procedure is usually performed on an outpatient basis, so you can return home the same day. You'll receive detailed postoperative care instructions, including how to care for the incisions, what medications to take, and when to follow up with the surgeon.
Follow-Up: Regular follow-up appointments will be scheduled to monitor your healing and ensure the best possible outcome.
The specific techniques and approaches can vary based on the surgeon's experience, your anatomy, and your desired results. Choosing a skilled and experienced plastic surgeon who is familiar with chin reduction surgery is essential to achieving the best possible outcome. They will tailor the procedure to your unique needs, ensuring that the results align with your aesthetic goals while maintaining the integrity and function of the chin and jaw area.
Recovery after Chin Reduction Surgery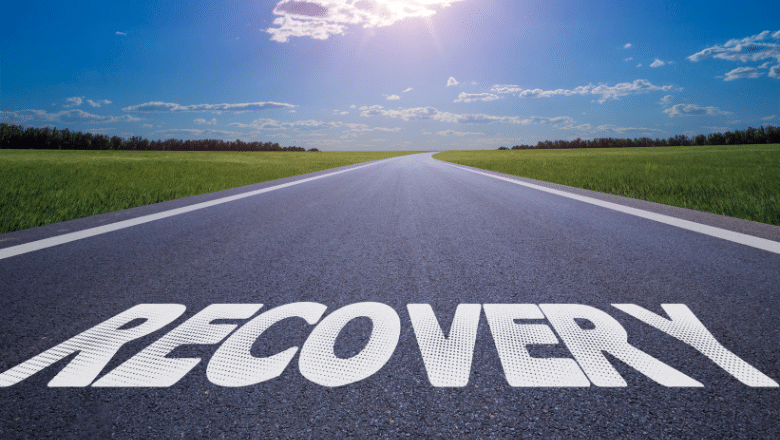 Here's a detailed look at the recovery process after chin reduction surgery:
Immediate Postoperative Care: Upon waking up, you may experience some numbness, swelling, and discomfort in the chin area. Your medical team will provide pain medications to keep you comfortable.
First Few Days: You should plan to rest and take it easy for the first few days. Keep your head elevated to minimize swelling, and avoid strenuous activities and heavy lifting.
Dietary Restrictions: You may need to stick to a soft food or liquid diet for a short time to avoid putting unnecessary pressure on the surgical site. Your surgeon will provide specific dietary recommendations.
Oral Care: If incisions were made inside the mouth, you'll need to follow specific oral hygiene instructions to keep the area clean and prevent infection.
Activity Level: Gradually increase your activity as tolerated. Gentle walking is encouraged to promote blood circulation, but avoid strenuous exercises and contact sports for the timeframe advised by your surgeon.
Follow-Up Appointments: You'll have scheduled follow-up appointments with your surgeon to monitor your healing and address any concerns. It's essential to attend these appointments and follow your surgeon's postoperative care instructions.
Longer-Term Recovery: Swelling and bruising will continue to diminish over several weeks. Most patients feel ready to return to their normal daily activities within a week or two but should avoid strenuous activities for a longer period, usually about 4-6 weeks, as advised by the surgeon.
Scarring: If an incision was made under the chin, there may be a small scar that will fade over time. Proper scar care, including avoiding sun exposure, can help minimize its appearance.
Final Results: It may take several months for the final results to become apparent as the swelling fully subsides and the tissues settle into their new shape.
Communication with Your Surgeon: Keep open communication with your surgeon throughout the recovery process. If you have any concerns or questions, don't hesitate to reach out to your surgical team.
Remember, individual recovery times and experiences can vary. Following your surgeon's specific instructions and taking good care of yourself will help ensure a smooth recovery and optimal results from your chin reduction surgery.
Chin Reduction Surgery London Costs - How much does chin reduction surgery cost in London UK? Prices & Fees
The cost of chin reduction surgery in London can range widely depending on the complexity of the procedure, the surgeon's experience, and the facility where the surgery is performed. The price for chin reduction surgery in the UK may range from £4000 to £6000 or more.
It's crucial to note that the price can fluctuate, and it's always best to consult directly with the clinic or surgeon to get an accurate and personalized quote. This consultation typically involves a thorough evaluation of your specific needs and desires, allowing the surgeon to provide a tailored treatment plan.
Remember, choosing a qualified and experienced surgeon who is skilled in performing chin reduction surgery is essential to achieving the best results. While cost is an important consideration, it should not be the only factor in your decision-making process. Make sure to also consider the surgeon's credentials, the quality of the facility, patient reviews, and the level of care and support provided throughout the procedure and recovery process.
Chin Reduction Surgery at Centre for Surgery
At Centre for Surgery in London, we pride ourselves on delivering the highest standard of care for those seeking chin reduction surgery. Our skilled and experienced surgeons employ advanced techniques tailored to the unique needs and aesthetic goals of each patient.
With chin reduction, or reduction genioplasty, our team of surgeons specialises in reshaping the chin to create a harmonious and balanced facial appearance. Whether it's a wide, long, or protruding chin, we offer personalised solutions to create a more feminine or proportionate look.
The state-of-the-art facility at our Baker Street Clinic is equipped with the latest technology, ensuring safety and comfort throughout your surgical journey. From the initial consultation to post-operative care, our dedicated staff and patient coordinators are with you every step of the way, providing guidance, support, and transparent information about the costs and recovery process.
At Centre for Surgery, we understand that the decision to undergo chin reduction surgery is significant. We strive to make this experience positive and rewarding by prioritising your well-being and satisfaction. Book your consultation today and discover how we can help you achieve the facial contour you've always desired.
Note: Individual results may vary, and all surgery carries risks. It is essential to consult with one of our expert plastic surgeons to understand what can be achieved with chin reduction surgery tailored to your specific needs and anatomy.