Milia removal in London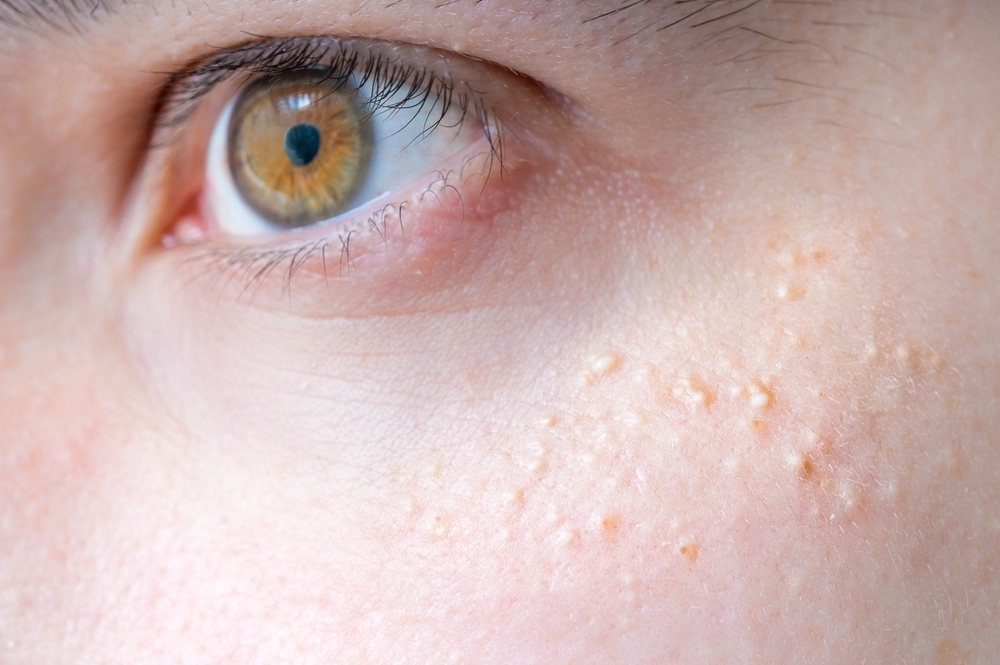 Milia removal in London at Centre for Surgery. Milia, also known as milk spots are very small, raised, pearly-white or yellowish bumps on the skin. Milia are completely benign and usually measure less than 3mm in width. Centre for Surgery in London are leading specialists for milia removal using state of the art Erbium YAG laser technology.
Milia usually occur spontaneously with obvious cause. They are most commonly seen on the skin around the cheeks, nose, eyes and eyelids, forehead and chest. However, they can occur anywhere on the body. Although very common in newborn babies, Milia but can affect people of any age. In adults, milia take much longer to clear. In persistent cases, milia removal may be warranted. The tiny cysts occur when keratin becomes trapped beneath the surface of the skin. Keratin is a strong protein that is typically normally found in skin tissues, hair, and nail cells.
All our doctors are on the GMC specialist register. Our London dermatology clinic at 106 Crawford Street was recently inspected and rated as good across all 5 domains.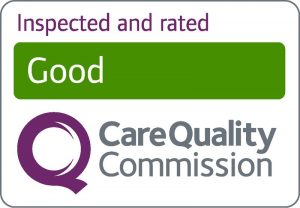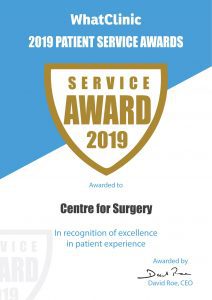 Causes of Milia
The following are recognised causes of milia and milia often form following some level of damage to the skin:
laser resurfacing procedures
long-term sun damage
steroid cream usage over many years
skin burns
skin conditions with a blistering component such as pemphigus
ageing and dehydrated skin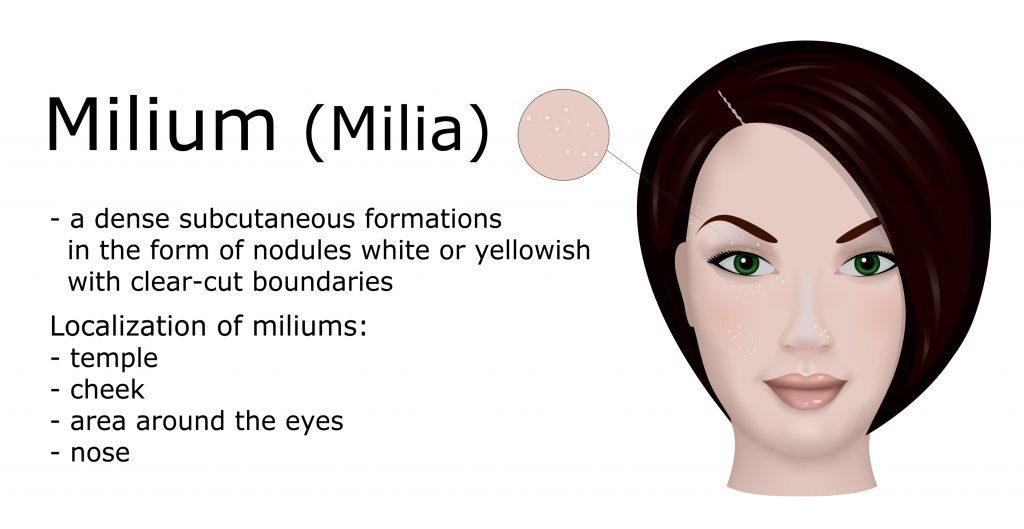 Milia removal suitability
Treatment suitability?
Anyone who suffers from milia whether it's just a single one or many, regardless of size is a candidate for milia removal.
Contra-indications to milia removal using laser include:
Blood borne viruses
Haemophilia
Heart conditions, especially when taking blood thinners such as warfarin.
Hypertension
Skin diseases and allergies
Uncontrolled Diabetes (skin is slower to heal)
Sun burn
Blood thinners
Pregnancy and breastfeeding
Milia removal treatments
Most Milia often disappear after a few months however some may be persistent, particularly around the eyes. Milia on the face and eyes can make people feel very self-conscious and can often make the application of make-up more difficult. The ideal treatment technique will depend on the type of milia, the location and the number that require removal. Several treatment options exist for milia including topical tretinoin, electrocautery, manual extraction, microdermabrasion and chemical peels.
There are many drawbacks with traditional methods of treatment.  Electrocautery, chemical peels and curettage and cautery have a significant risk of causing hyperpigmentation and scarring.
It can often be tempting to remove milia by squeezing the cyst or even by inserting a needle into it. The risks of the DIY approach include skin damage, infection or scarring. We would strongly recommend to avoid this and instead be seen by a medical professional in an accredited clinical environment using aseptic technique.
The Centre for Surgery method – Laser Milia removal
Centre for Surgery use short pulse Erbium YAG laser to ablate the tiny milia using very small laser spot sizes as small as 0.2mm. The treatment is quick, painless and carries a much lower risk profile compared with traditional Milia removal treatments.
After treatment, the patient should clean the treated area daily followed by application of an antibiotic ointment. Sun exposure should be avoided at all times by wearing a hat with a wide rim and sunglasses. The antibiotic ointment should be continued until the lesions start to crust after which sunscreen with SPF 30 should be applied.
Redness and swelling of the treated areas after laser milia removal is minimal