What is a Non-Surgical Rhinoplasty?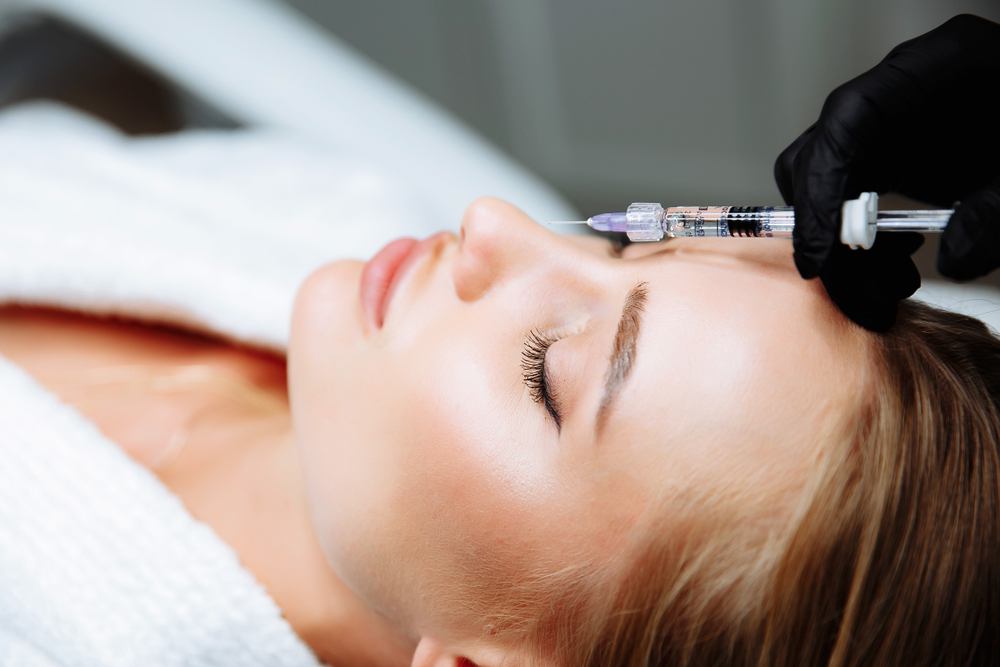 The nose is widely regarded as the most prominent feature on our face. As a result, it is common to notice even minor imperfections as opposed to desirable features. Noses come in different shapes and sizes which present from birth such as crooked noses or excessively large or small noses or even minor abnormalities that can exert a disproportionate influence on one's confidence and self-esteem. The procedure of rhinoplasty or nose job surgery is commonly performed to address both aesthetic and/or functional aspects of the nose. Rhinoplasty can be a highly effective procedure and has evolved from a primitive procedure first performed thousands of years to a highly intricate and advanced procedure today. However, rhinoplasty is still a major undertaking and many patients desire only subtle changes and often are not keen on the idea of a full surgical rhinoplasty.
Modern aesthetic techniques have advanced at such a pace that there is now a whole range of non-invasive options for optimising facial aesthetics without the need for invasive surgery. Although many problems can only be corrected with a surgical rhinoplasty, minor changes can now be corrected with hyaluronic acid dermal fillers which can be injected as an outpatient procedure. Our expert rhinoplasty surgeons now offer the less invasive option of a non-surgical rhinoplasty also known as a '15 minute nose job'. The non-surgical rhinoplasty is a much more affordable treatment compared with a surgical rhinoplasty and doesn't involve any incisions or scars. However, unlike surgical rhinoplasty results are temporary in nature and nasal injections need to be performed at regular intervals to maintain the results.
A non surgical nose reshaping procedure is also referred to as a "liquid nose job" and involves the precise injection of nose filler containing hyaluronic acid into parts of the nose which require correction leading to a change in the shape. A non surgical nose job treatment can enhance the prominence of the tip, or even raise the tip if preferred, dorsal hump correction and augmentation of the nasal bridge. The procedure is able to smoothen out any irregularities or bumps and enhance volume and restore nasal symmetry. The objective of treatment is to create a more visually pleasing and natural appearing nose that appears in harmony with the rest of the face. Unlike a surgical rhinoplasty, the results of a non surgical nose job are immediately noticeable. The duration of results can be up to 12 months. For patients who are unsure about undergoing a surgical nose job, a non surgical nose job is an excellent tester treatment to address parts of the nose you are unhappy with before considering more permanent changes with a surgical rhinoplasty.
A non surgical nose job is not suitable for everyone, for patients who are more concerned about the size of their nose rather than the shape or for patients who are looking for significant changes to the structure of the nose then a surgical rhinoplasty may be more appropriate. At your consultation with an expert rhinoplasty surgeon at Centre for Surgery you will receive information on all the possible treatment options and what could work best for you to achieve the ideal result
All our surgeons are on the GMC specialist register. Our London clinic at 106 Crawford Street was recently inspected and rated as good across all 5 domains.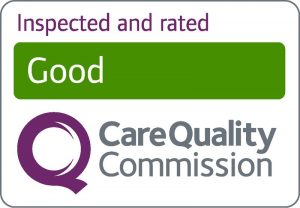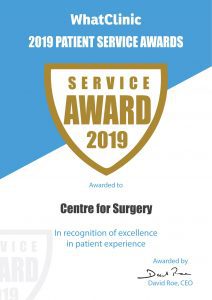 What is included in my treatment package?
As many preoperative consultations with your surgeon as you like to make sure the procedure is right for you
Treatment at a specialist day surgery facility recently rated 'Good' by the CQC
Enhanced same day discharge with the added benefits of recovering in your own home
24/7 clinical support from your surgeon for first 48 hours and our expert postoperative support team
Your very own dedicated patient coordinator
In-depth preoperative medical assessment to make sure you are fully fit for the non-surgical rhinoplasty procedure
Exceptionally high standards of postoperative care described as 'outstanding' by the CQC with regular telephone and face to face checks by our expert postoperative support team
RealSelf Top Doctors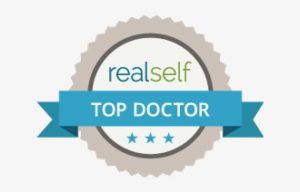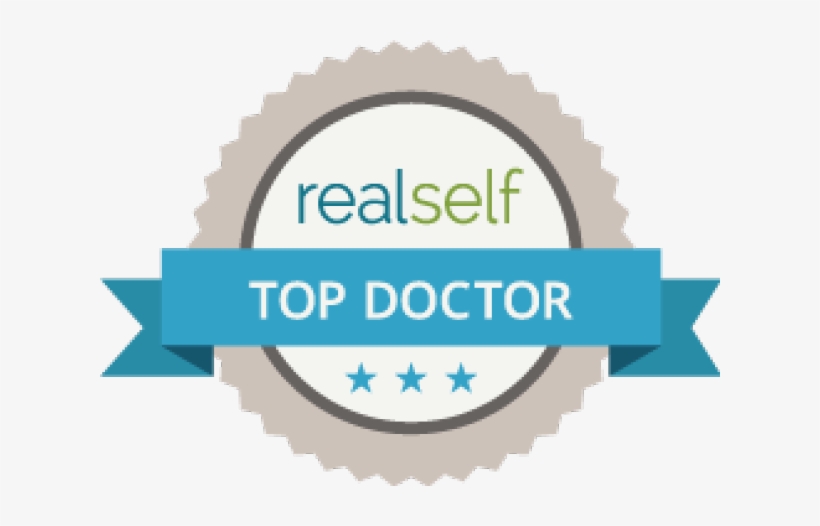 RealSelf top doctor status is awarded to less than 10% of the RealSelf doctor community.  This status is earned by achieving consistently high patient satisfaction (from RealSelf reviews), getting excellent feedback on expert answers to patient questions, and after investing significant time in Q&A and other doctor activity. RealSelf top doctors are rated among the very best surgeons in the United Kingdom and USA.
What are the benefits of a non surgical rhinoplasty?
Non surgical rhinoplasty is a very quick 15 minute treatment also known as a 15 minute nose job. Many patients have been known to have the procedure in their lunch break.
The treatment is carried out by highly skilled and experienced plastic surgeons who also have expertise in surgical rhinoplasty
You can expect results to appear immediately and be natural looking
If you're not happy with the results, the treatment can be easily reversed with the injection of hyalase
There are no incisions or scars with a non surgical nose job as it is a non-invasive procedure
A non surgical nose job is not associated with downtime unlike a surgical rhinoplasty. Patients can return to their normal activities straight away and with no restriction on what they can and cannot do.
What does the procedure involve?
A non-surgical nose job entails the use of dermal fillers containing hyaluronic acid to correct minor imperfections of the nose. Our highly skilled plastic surgeons use the soft tissue filler to address dents in the nose or correct dorsal humps to create an illusion of removing the dorsal hump as well as minor improvements to the nose. Hyaluronic acid fillers are temporary in nature and so patients will need to have regular maintenance treatments to ensure the results do not diminish with time. Many patients are not keen on the idea of a surgical rhinoplasty and therefore prefer the minimally invasive nature of a non-surgical rhinoplasty for its convenience and effectiveness.
The main advantage of a non-surgical rhinoplasty is its minimally invasive nature with no requirements for incisions with no scars and no downtime. A surgical rhinoplasty can result in significant swelling that can take a full year to fully settle and is a more involved and pricier option for optimising the appearance of the nose. For many patients who not yet ready to commit to a full surgical rhinoplasty but would still like to have subtle improvement of the nose, a non-surgical rhinoplasty can be an ideal treatment option. The non surgical rhinoplasty procedure can correct a droopy tip, minor deviation of the nose and flattening out dorsal humps on the bridge of the nose. Similar to surgical rhinoplasty, a non-surgical rhinoplasty has many psychological benefits with potential improvements in emotional well-being and confidence.
Which are the types of types of nose filler used for a non surgical nose job?
There are a wide variety of nose fillers composed of hyaluronic acid which are available. The exact type of dermal filler used for your nonsurgical rhinoplasty procedure will depend on your expectations for treatment.
We only use temporary nose fillers at Centre for Surgery based on hyaluronic acid which occurs naturally in the human body. Hyaluronic acid naturally degrades overtime making this filler the safest form of soft tissue filler to inject for a nonsurgical rhinoplasty. Hyaluronic acid has a smooth almost jelly-like consistency and is most commonly found in the connective tissue and skin.
Although there are hundreds of different types of soft tissue fillers used for a nonsurgical nose job, the most commonly used dermal fillers at Centre for Surgery are Juvederm and Restylane.
Juvederm is one of the leading products used for nonsurgical rhinoplasty and has one of the best safety records of any type of filler currently available. This filler is not only used for nonsurgical nose reshaping but also to address volume loss in other parts of the face as well as for the softening of lines and wrinkles in the perioral region. Many patients choose to have a nonsurgical rhinoplasty in combination with filler treatment to other parts of the face.
Restylane was formerly the most commonly used type of soft tissue filler and is still used very commonly for nonsurgical facial rejuvenation. Compared with Juvederm, Restylane has more of a gritty consistency compared with Juvederm . The smoothness of Juvederm makes it an ideal filler for treatment of lines and wrinkles in the face.
Ideal Candidates for Non-Surgical Rhinoplasty
You will be a good candidate for non-surgical nose reshaping if you:
Are 18 years or older

Are unhappy with the appearance of your nose

Have reasonable expectations about what the procedure can achieve
Those who are wanting to reduce the size of their nose or are wishing to fix breathing difficulties will not be suitable for a non-surgical nose job.
It is important to note that a non-surgical nose reshaping procedure will add volume to the nose. If you are already concerned about your nose size, you may not wish to add extra volume.
Before undergoing non-surgical nose reshaping, you will have a consultation with one of the surgeons, who will discuss your reasons for wanting to undergo the procedure. They will also assess your nose and see if you are an eligible candidate, or whether you would be more suitable for a surgical rhinoplasty.
Non surgical rhinoplasty procedure
The non surgical rhinoplasty is a relatively straightforward procedure. The dermal fillers will be injected into the nose at various points to achieve the desired look. The exact location of the injections will vary from person to person, depending on the structure of the nose and the end outcome.
After thorough discussion with the patient and signing of the consent form, pre-procedure pictures are taken—front view, lateral views, and basal views. Deformities and the intended sites of injection are marked and local numbing cream containing lidocaine and prilocaine is applied. After an interval of 45min, the injections are administered at the intended sites.
Generally, there will be three anatomical points the injections are made at. This includes on the low radix, dorsal hump and on the tip of the nose. The surgeon will mark out this area before beginning the injections. For this method, typically only three injections are needed. However, more may be needed if the initial correction is insufficient.
Dorsum correction
For dorsum corrections, usually two or three points are injected directly on the dorsum or bridge of the nose. The needle directed at 45° from the dorsum, just above the level of the bone with care being taken to aspirate before injecting and avoiding large injections. The doctor will always aim to inject in small boluses only, less than 0.02mL per site. Immediately after injection, gentle molding is done to shape the area of injection. More filler can be added if required to get the desired result.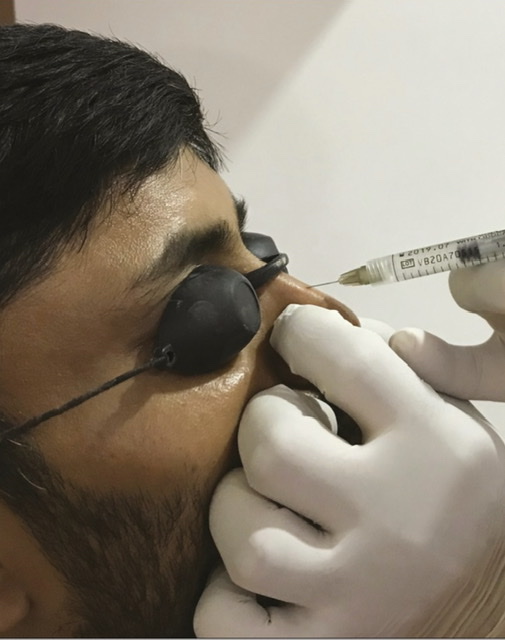 Tip correction
Tip correction is desired mainly for lifting the tip in case of a parrot beak–shaped nose or under projecting tip (drooping tip) or to give it more definition and contour as in case of a boxy nose shape. For tip correction, the needle is placed directly on the nasal tip, obliquely to the lip axis at 45°, and injected at intradermal or subdermal level.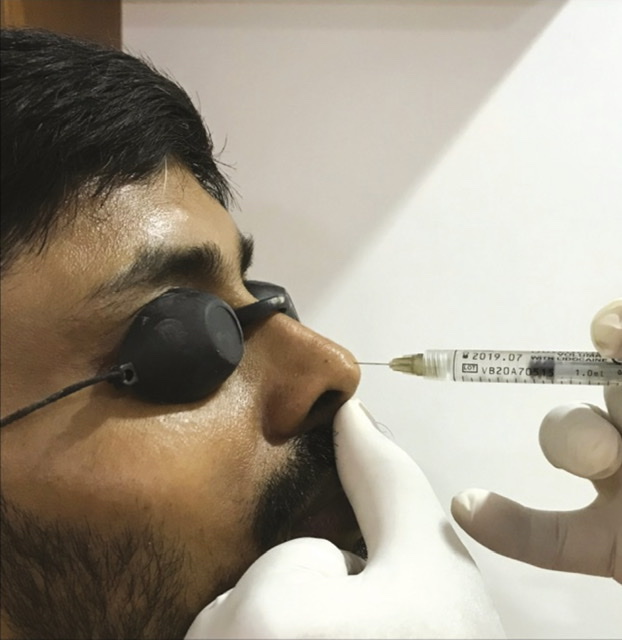 Alar correction
Alar correction is designed to correct deformities such as difference in heights of both alae or to reshape them. For alar correction, the needle is placed directly on the alar areas requiring correction, directed at 45°, and injected at intradermal level.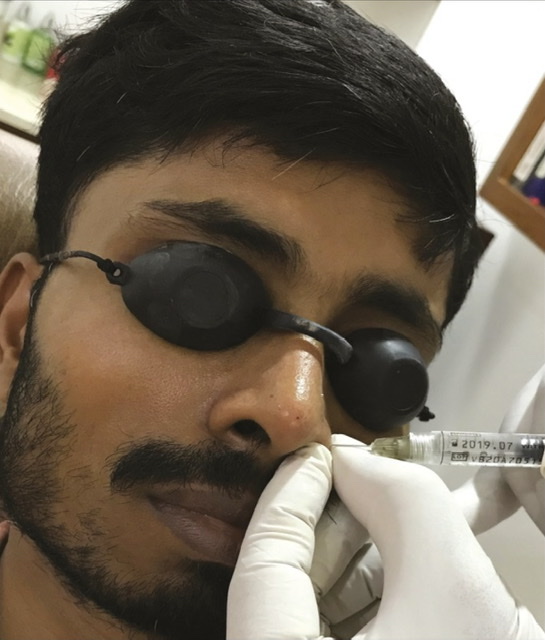 How does a non-surgical rhinoplasty work?
Once the nose filler is injected into the nose, the surgeon may massage the nose to ensure the filler sits in the right position. You will be awake throughout the entire procedure and will be able to notice the results right away. The non surgical nose reshaping will take around 15-30 minutes to complete.
Unlike a surgical rhinoplasty, the results of a non-surgical nose job are temporary in nature. Typically, the fillers will last for around 12 months. Factors such as metabolic rate and physical activity will also have an impact on how long the nose fillers will last.
Recovery and downtime after non surgical nose job
As this is a non-surgical procedure, there is a very short recovery period. You may notice some bruising or swelling, which will subside after five days. We recommend avoiding putting any pressure on the nose for at least five days. You will also have to avoid wearing any glasses for two weeks, as this may impact the filter and change the appearance of the nose.
RELATED: When can I wear glasses after non-surgical rhinoplasty?
You will have to avoid sleeping on your side or front; make sure you sleep on your back for at least five days.
What to expect
Centre for Surgery are committed to following the latest national guidance and strict medical protocols in the provision of non-surgical nose job treatments. Nose filler treatments are only carried out by trained dermatologists and plastic surgeons for safer outcomes.
You will be looked after by a dedicated patient coordinator to act as your point of contact throughout your journey with us. Once we have a clear idea of your presenting concern, we will book you in to see a specialist plastic surgeon who is best placed to assess and treat you. The consultation is free and no-obligation and the full range of treatment options will be explained.
What happens at the consultation for nose fillers?
The specialist plastic surgeon will take a comprehensive approach to assessing you by taking a full history and examination:
Treatment options based on your nose structure and the possible outcomes that can be achieved
In-depth discussion of the different non-surgical options and what can be expected with each option and whether any downtime is to be expected
Assessing your physical and mental health to make sure that nose filler injections are right for you
Answer your questions that you may have about the different options
If it is determined that treatment is appropriate, a written treatment plan will be prepared and presented to you for making a decision on whether to proceed.
The consultation for non-surgical rhinoplasty are free but a £25 deposit is required to confirm the consultation and this can be redeemed against any potential treatment that you wish to go ahead with in the same visit.
Your consultant will ask you to return for a follow-up visit 2 weeks later for a review which may include a free top-up or 'tweakment' if deemed necessary.
Patient journey quick overview:
Visit us at 106 Crawford Street, Marylebone for a free consultation with a fully trained and qualified plastic surgeon
At the consultation, decide on the best treatment option for you based on expert advice from your consultant. You can choose to have treatment at the same visit if you prefer.
Come back in 2 weeks for your follow-up visit for a check-up and repeat treatment or free top-up if appropriate.
How to find us
Centre for Surgery is located at 106 Crawford Street in Marylebone. Crawford Street is just off Baker Street. We are easily accessible by all major bus routes that pass through Baker Street as well as Baker Street underground station.
From the tube station, we are just a 5 minute walk southwards down Baker Street followed by a right turn onto Crawford Street. The clinic is about 200 yards on the left.
There is ample local pay & display parking in the surrounding area and an NCP car park is located further west along Crawford Street. Our local residential parking zone is the City of Westminster.
Address: 106 Crawford Street, Marylebone, London, W1H 2HY