Tummy tuck London
We offer Tummy tuck surgery in London. So what is a tummy tuck ? An abdominoplasty, also known as a tummy tuck, involves the removal of excess skin and fat from the middle to lower abdomen, as well as tightening the abdominal wall muscles. This is a suitable surgery if you have a large amount of weight or excess skin which you are wanting to remove.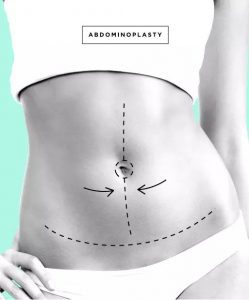 There are two types of tummy tucks – the mini abdominoplasty and full abdominoplasty. The mini abdominoplasty makes a smaller incision and removes fat and excess skin. The naval will be pulled lower, and there is not as much abdominal tightening required. As this surgery is smaller, there will be a quicker recovery time.
At Centre for Surgery in London we also perform a modern variant of the traditional abdominoplasty called a Lipoabdominoplasty. In addition to skin removal and muscle tightening, this procedure also involves extensive liposuction to sculpt and contour the abdomen and flanks.
Centre for Surgery has pioneered the ClearField™ technique for abdominoplasty surgery.
We have gone a step further and taken the lipoabdominoplasty procedure and combined with this our innovative ClearSleep™ anaesthesia technique to make us one of the few providers in the UK to offer day case lipoabdominoplasty.
We also perform tummy tucks for men.
***Please note there is no non-surgical alternative to a proper abdominoplasty which although invasive in nature, achieves dramatic results through skin tightening, muscle reconstruction and targeted fat removal – all in one procedure.
Whilst the surgeon will make every effort to make scars as concealed as possible, if you are not keen on the idea of large incisions, potentially long scars and a required period of downtime then we do also offer a new highly effective solution with BodyTite.
All our surgeons are on the GMC specialist register for plastic surgery. The Royal College of Surgeons of England has an excellent information resource on cosmetic surgery.
Our clinic at 106 Crawford Street was recently inspected and rated as good across all 5 domains.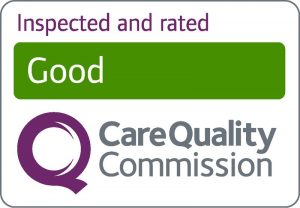 Why choose Centre for Surgery in London for your tummy tuck procedure?
Over 15 years experience in all types of abdominoplasty – full abdominoplasty, mini abdominoplasty, extended abdominoplasty and Brazilian abdominoplasty. Our surgeons have all the tools in the toolkit to select the right procedure for you. Abdominoplasty surgery techniques have vastly improved in the last 10 years. Knowing how to do just a full abdominoplasty is simply not enough. We'd be letting our patients down with a 'one size fits all approach'.
We own and manage our own surgical facilities. Properly performed abdominoplasty surgery takes takes time and should not be rushed. Our surgeons perform a maximum of one abdominoplasty procedure in a day and always scheduled for first thing in the morning. We take much longer to perform abdominoplasty than other providers and this is reflected in our 99.3% patient satisfaction rate. We do not cram 3-4 procedures into one day like other providers. You want your surgeon to be well-rested and mentally and physically sharp to perform abdominoplasty which is a very demanding procedure to get the very best results.
Our surgeons live and work in London. We don't work with 'fly-in, fly-out' surgeons from Italy. This is very important because whilst your surgeon takes all precautions to minimise tummy tuck complications, complications can and do occur and our surgeons are readily available to manage any issues if and when they arise. All our surgeons are supported by a first class nursing team who are on hand for you for any concern you may have, however minor.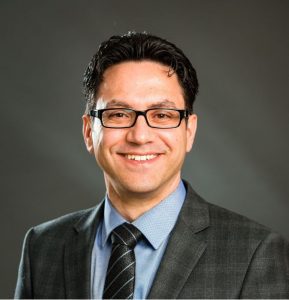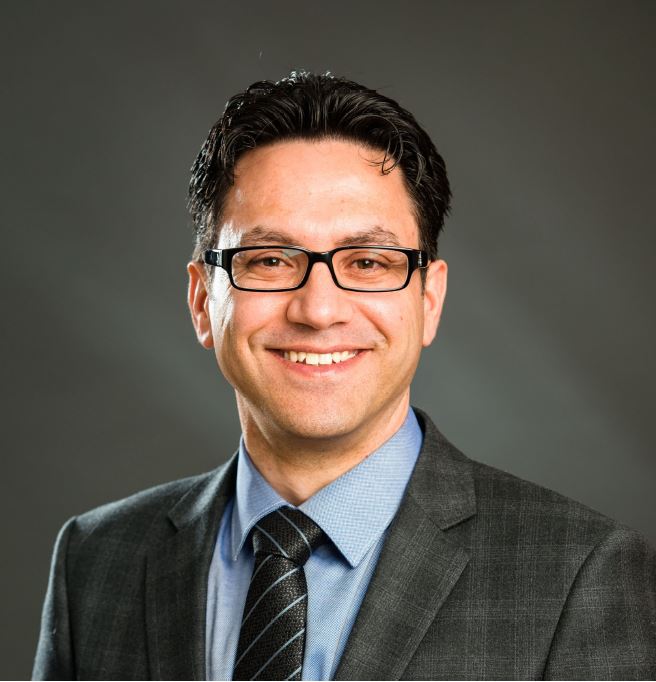 Our surgeons are members of: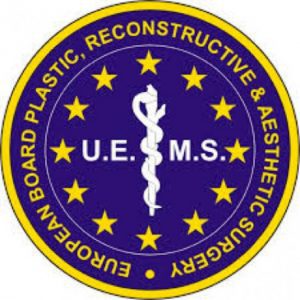 Read our testimonials from our amazing patients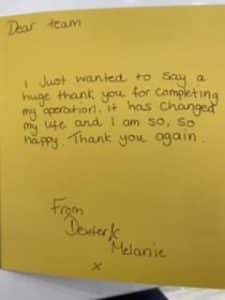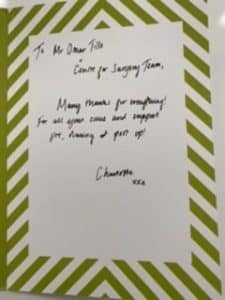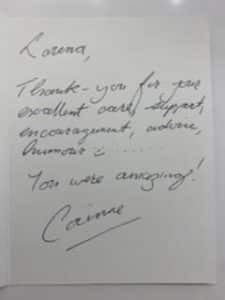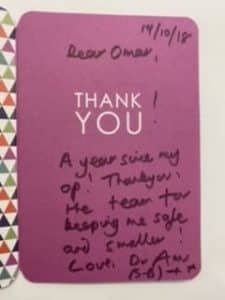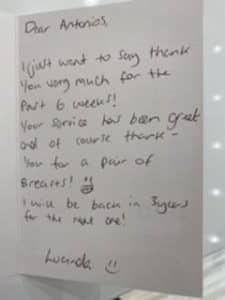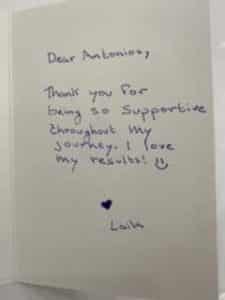 Abdominoplasty and liposuction
There are a number of differences between abdominoplasty and liposuction, what results they can achieve and the best candidates for each procedure.
It is best to discuss your wants, needs and ideal outcome in your consultation, so your surgeon can recommend the best procedure for you to have.
A tummy tuck is more suitable for those who have excess skin or significant stretch marks. Liposuction can be performed alongside a tummy tuck. This is suitable for those people who have excess skin, such as from a large weight loss, and may also have excess weight.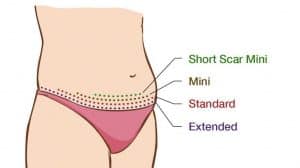 Liposuction only removes fat, rather than excess skin. Liposuction will not alter the appearance of any stretch marks, and can even make them worse, as the skin will be looser. Liposuction is more suitable for patients who have excess fat but still have firm abdominal skin, as the skin will shrink after the liposuction.
If you are not keen on the idea of having scars from abdominoplasty surgery, Centre for Surgery also offer a 'scarless tummy tuck' utilising the innovative BodyTite platform. A BodyTite tummy tuck utilises minimally invasive bipolar radiofrequency to tighten the skin along with Morpheus8 RF microneedling. By using both BodyTite and Morpheus8, your surgeon is able to address mild to moderate skin laxity in a minimally invasive manner and without the downtime of a traditional abdominoplasty. A BodyTite abdominoplasty can be performed under local anaesthetic (with or without oral sedation) in properly selected candidates.
Your surgeon may also wish to combine the BodyTite/Morpheus8 combination with a mini abdominoplasty to extend the benefits of a partial skin excision. In this case the procedure would be performed with ClearSleep anaesthesia.
Tummy tucks using Crisalix 3D imaging
Unique to Centre for Surgery, we are proud to offer the amazing Crisalix 3D imaging experience to all our patients. Visualise in incredible detail how your could look after your tummy tuck procedure.
Crisalix 3D imaging is offered as standard at your tummy tuck consultation.
Ideal candidates for tummy tuck surgery
Good candidates for abdominoplasty are men and women who:
Are physically and mentally healthy

Are close to their ideal body weight

Have good skin elasticity

Have large fat deposits

Have excess skin

Have lost elasticity in the muscles and/or skin, particularly due to pregnancy or ageing

Are a 

non-smoker

Are at a stable weight
How to prepare for cosmetic surgery
If you are planning to lose a large amount of weight, it is best to postpone this surgery until you have achieved your weight loss goals. This surgery is also not recommended for women who are planning future pregnancies, as the tightened muscles can separate during pregnancy.
If you have abdominal scarring, the surgeon may advise against undergoing an abdominoplasty, as this may increase the noticeability of the scars.
If you are interested in having this procedure, you may wish to look at our finance options.
Infection prevention best practice from start to finish
The impact of a wound infection after a tummy tuck, also known as surgical site infection (SSI) can be considerable. Centre for Surgery have taken our infection prevention protocols to the next level through partnership with a leading UK initiative to prevent and/or minimise the risk of surgical site infection.
Centre for Surgery is a proud supporter of OneTogether.
OneTogether is a collaborative partnership between leading UK professional organisations with an interest in the prevention of surgical site infection (SSI). The mission of OneTogether is to promote and support the spread and adoption of international best practice guidelines contained in 7 key recommendations to prevent SSIs across the entire surgical patient pathway. Our surgeons actively put into action their 7 key recommendations at all stages of your care from start to finish.
Abdominoplasty procedure
An abdominoplasty is performed under a general anaesthetic known as ClearSleep™, so you will be asleep during the procedure.
The abdominoplasty procedure involves:
An incision going from each hip – the amount of excess skin will also have an impact on how large the incision is going to be

Abdominal skin is lifted

Muscles and skin are tightened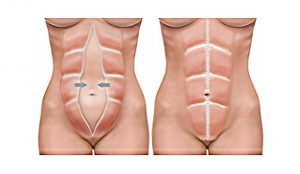 Any excess skin is removed

The belly button will be repositioned

Any recommended liposuction will be performed

The remaining upper abdomen skin is pulled down and over the incision

The incision will be closed and dressing applied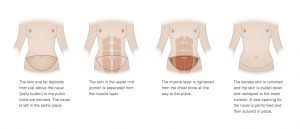 An abdominoplasty is performed as an outpatient surgery. This means you will be able to return home the same day as your tummy tuck and recover in the comfort of your own home. You will need someone to drive you home, and you may wish to have someone stay with you for the first few days following the procedure.
Before deciding to undergo the procedure, make sure you know about the risks of choosing to undergo a tummy tuck abroad.
Tummy tuck recovery
The first few days following the procedure will be the most uncomfortable, and you may experience some pain. You can take medication to help manage your pain. 
During the recovery period, you will have to avoid any strenuous activity, particularly if your abdominal muscles were tightened. You will have to avoid physical activity for four to six weeks.
After the abdominoplasty, you will notice bruising and swelling in the abdominal area. This will take between one and two weeks to reduce. You may be given a garment to wear which will help to reduce the swelling. This swelling will reduce the results of the procedure, but you will be able to notice this once the swelling has gone down. However, it may take several months to see the final results.
How to speed up recovery after cosmetic surgery
What to eat to speed up recovery after surgery
After surgery, you will retain some water, which can cause temporary weight gain. This is a completely normal side effect, and will quickly dissipate. You should stay mobile to reduce the risk of venous thromboembolism occurring.
Top strategies to reduce the risk of venous thromboembolism
To help speed up recovery, you will need to avoid smoking. Smoking reduces the amount of oxygen, which can result in infections and problems with the wounds.
Your surgeon and medical team will be in contact with you during your recovery period to monitor your progress and to help avoid any complications.
Female tummy tuck before and after
Case 1: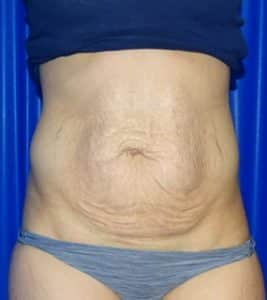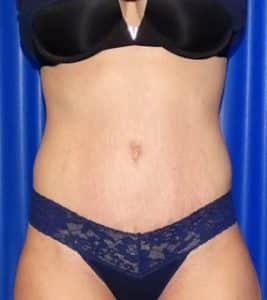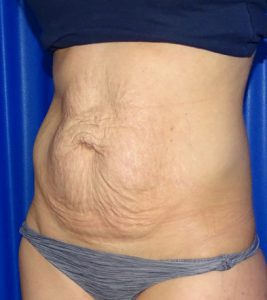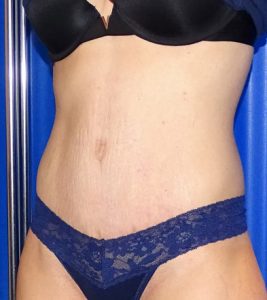 Full abdominoplasty with muscle repair. Home the same day. Full activities after 6 weeks.
Case 2: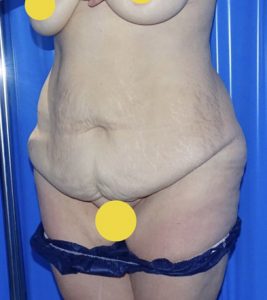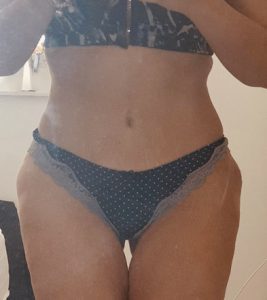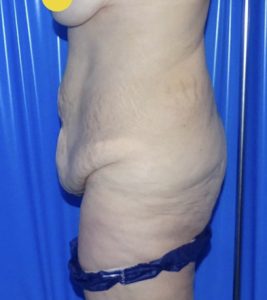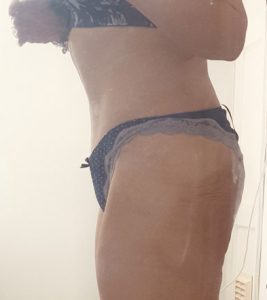 Lipoabdominoplasty and muscle repair. Day case procedure – admitted and discharged the same day.
Case 3: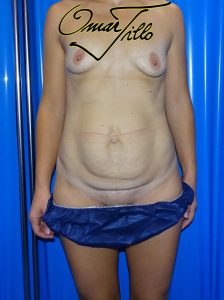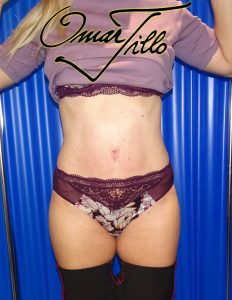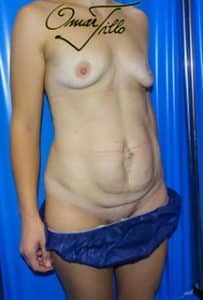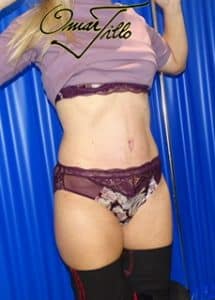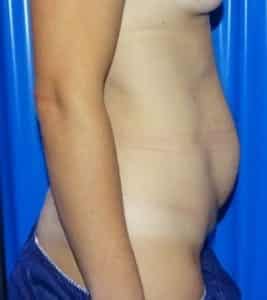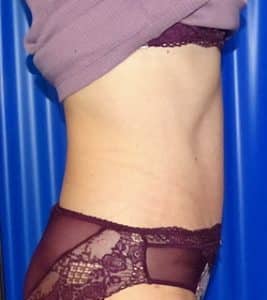 Full tummy tuck and rectus muscle repair (TIVA anaesthesia).
Case 4: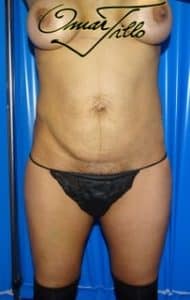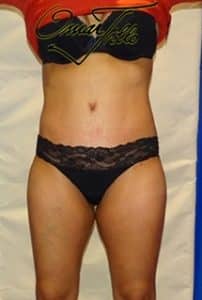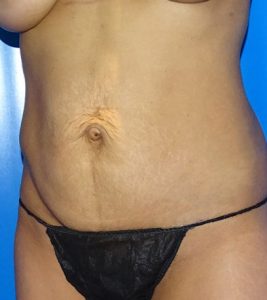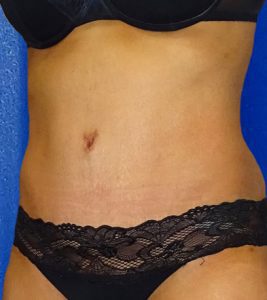 Full abdominoplasty and muscle repair.
Case 5: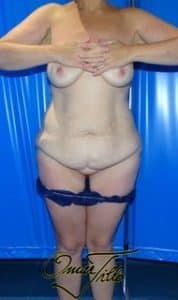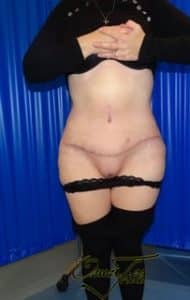 Liposuction of abdomen and flanks and full abdominoplasty with muscle repair.
Case 6: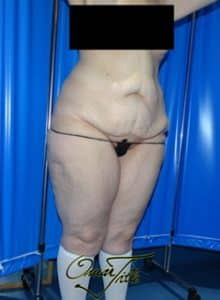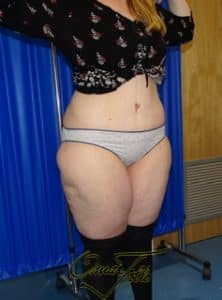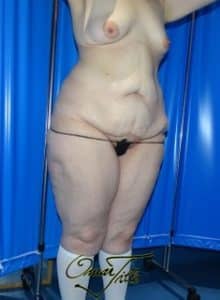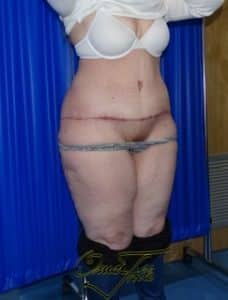 Full lipoabdominoplasty with rectus muscle plication.
Case 7: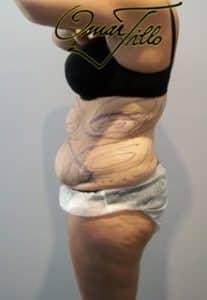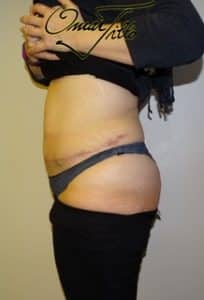 Full lipoabdominoplasty with rectus muscle repair.
Case 8: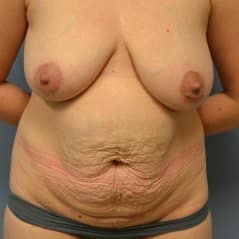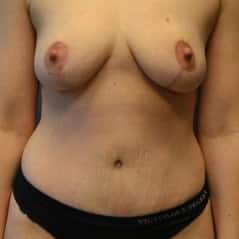 Full abdominoplasty with bilateral breast uplift.
Case 9: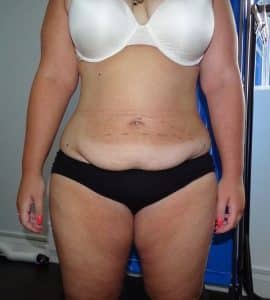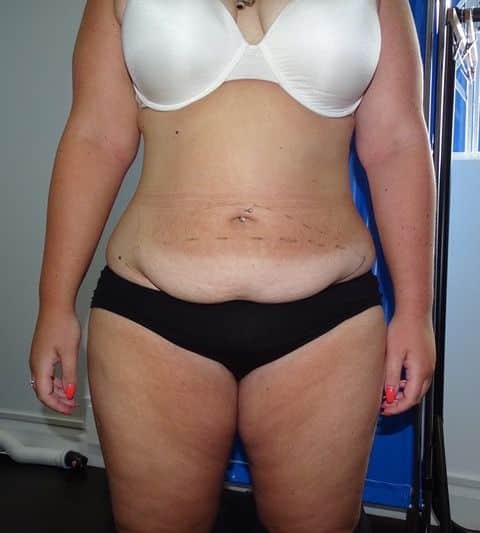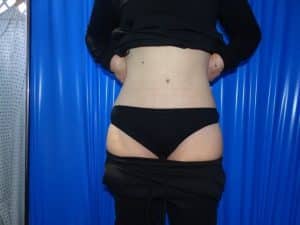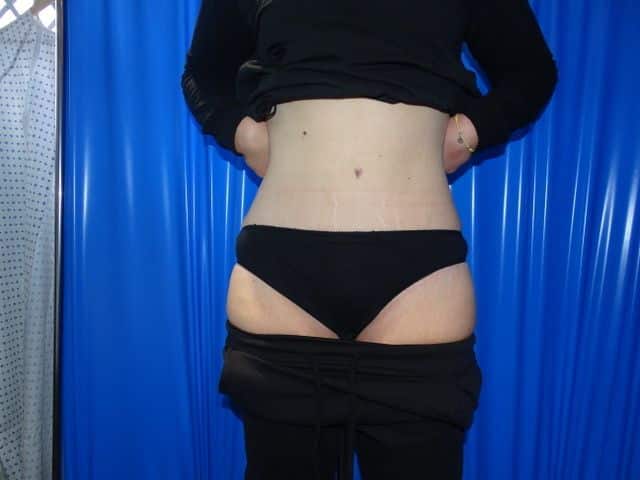 Full lipoabdominoplasty (no muscle repair).
Case 10: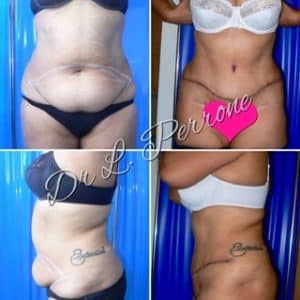 Full lipoabdominoplasty with muscle repair.
Case 11: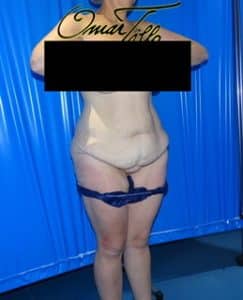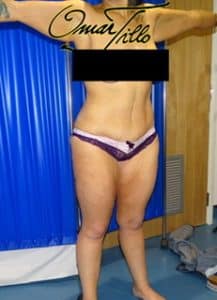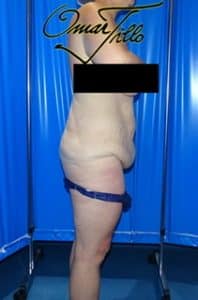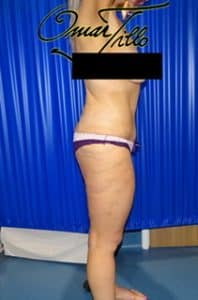 360 lipoabdominoplasty with rectus muscle plication.
Case 12: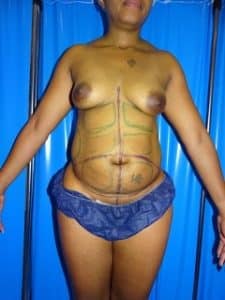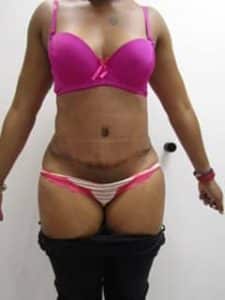 Full abdominoplasty with repair of large umbilical hernia and muscle repair.
Case 13: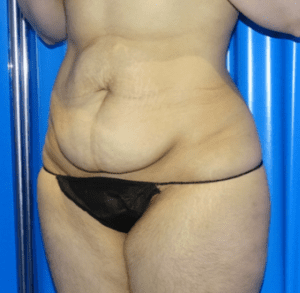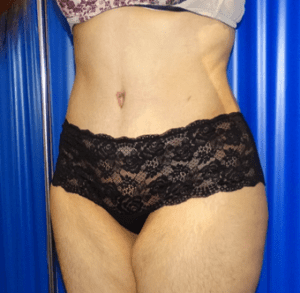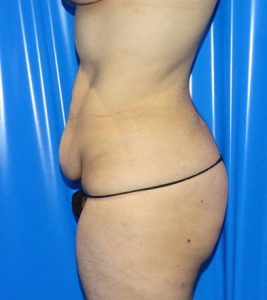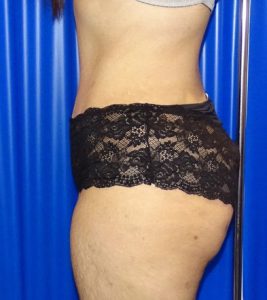 Profile view of full abdominoplasty with rectus muscle repair.
Case 14: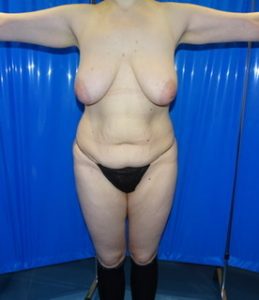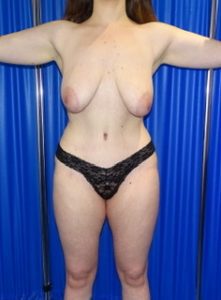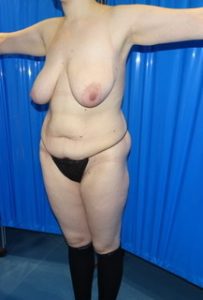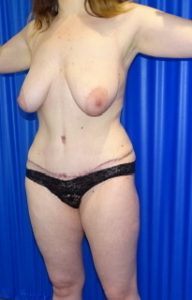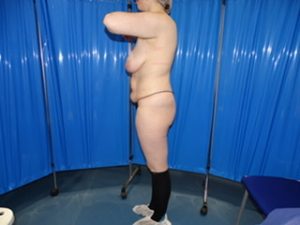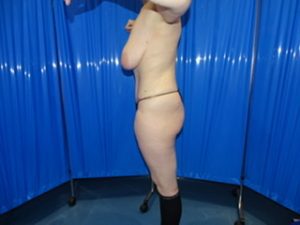 Male abdominoplasty before and after
Case 1: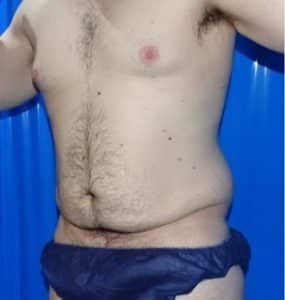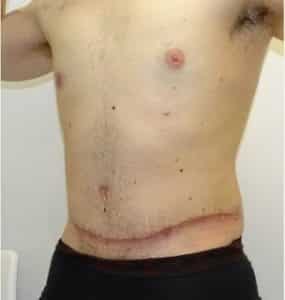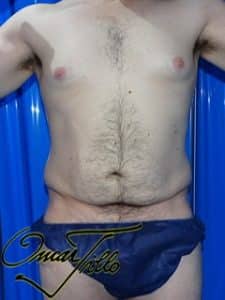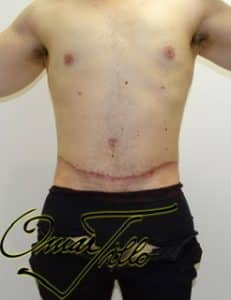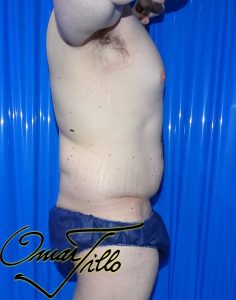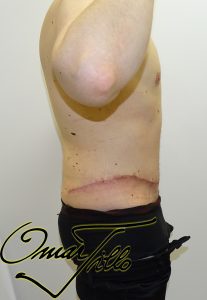 This patient had 360 liposuction of the abdomen and flanks, extended abdominoplasty with muscle repair and gynaecomastia removal with liposuction and gland excision. Admission and discharge on the same day. The patient made an excellent recovery. Scar redness will fade over 3-6 months.
Case 2: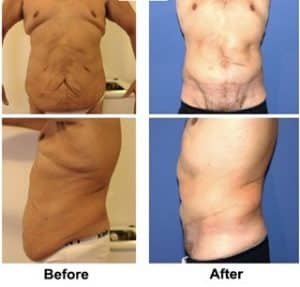 Complex male Fleur-De-Lis abdominoplasty. The gentleman above previously lost 24kg through diet and exercise and also had major abdominal surgery for a ruptured spleen resulting in a lot of internal scar tissue. He developed an umbilical and epigastric hernia after his previous surgery. After carefully freeing up all scar tissue and repairing two hernias, a muscle repair was done with soft tissue reconstruction.
Further reading on abdominoplasty
[baslider name="tummytuck"]
What To Expect
Find the right time
Our friendly and knowledgeable patient coordinators will speak with you to learn about your requirements, it's all confidential and your information will be used to assess whether tummy tuck is right for you. If the procedure is right for you, we'll organise a convenient date and time for you to visit to come and visit our patient relationship manager at our bespoke central London clinic at 106 Crawford Street.
Crisalix 3D imaging
We will take time to listen to your needs and requirements and you you will receive a complementary 3D Crisalix scan to enhance your experience. You will be given a rough idea of guide prices at this stage. You can then be booked in to to see a surgeon of your choice based on their individual field of expertise.
Personalised quote
At the surgical consultation, you will meet directly with the plastic surgeon. The surgeon will thoroughly assess you to determine your suitability and advise of the best options for you. Your surgeon will then explain how the procedure will work including our innovative ClearSleep™ anaesthesia technique. You will receive your personalised quote the next working day from your patient coordinator.