Deep plane facelift London & UK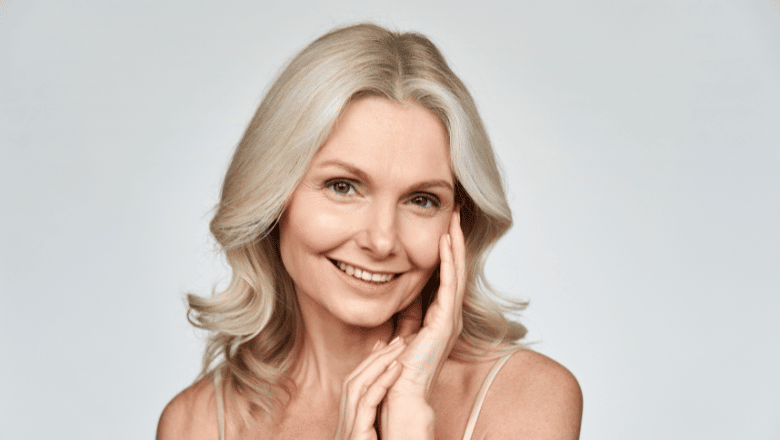 A deep plane facelift is the most invasive type of facelift as the plane of surgical dissection is deeper compared with a traditional SMAS facelift. Although more invasive than other types of facelift surgery, a deep plane facelift can effectively tighten and lift the deeper structures of the face. The procedure is designed to produce significant results that appear natural looking. Older types of facelift techniques traditionally focused on tightening the superficial skin layer. These "skin-only" facelifts produced unnatural-looking windswept faces that looked surgically 'done'. Although the skin has been tightened, the deeper facial tissues composed of connective tissue and facial muscles remain droopy and stretched.
The next major advancement was the SMAS facelift which was a revolution in facelift surgery. This procedure enabled surgeons to lift both the skin and the deeper SMAS layer of the face. Facelift results improved dramatically, and the SMAS facelift is now the most popular technique for facelift surgery in the UK. The technique's ability to address several different layers of the face creates long-lasting results.
The most recent innovation in facelift surgery is the advent of the deep plane facelift technique for women and men who want to achieve powerful anti-ageing effects. Compared to the standard SMAS facelift, a deep plane lift involves surgical dissection at the deepest layer in the face beneath the SMAS layer to lift and tighten the muscles and ligaments of the face. The deep plane facelift surgery allows the surgeon to reposition the facial ligaments in a more superior direction effectively. The facial muscle layer can be anchored more effectively. Patients often develop bulging fat pads as part of the ageing process leading to the formation of jowls, and these are most effectively treated with a deep plane facelift technique. This procedure gives the most powerful lifting effect with long-term results and a natural appearance.
What are the different layers of the face?
Understanding the anatomy of the face helps to appreciate how a facelift works and how the different facelift options compare against one another. The face is composed of several distinct layers. From outside to inside, the layers are:
Skin and superficial fat layer
The SMAS layer (superficial musculoaponeurotic system) is a distinct layer of fibromuscular tissue that covers the face.
Deep facial plane – this is the tissue plane located beneath the SMAS and contains the facial ligaments and muscles.
Although this is a highly simplified description, it is a useful starting point for understanding how the different types of facelift surgery work.
RELATED: History of Facelift Surgery
Benefits of deep plane facelift
A deep plane facelift is a surgical procedure that is designed to provide a significant lift to the mid-face and neck areas, resulting in a more youthful appearance. It is considered one of the most advanced facelift techniques, and has several benefits compared to other types of facelifts:
Long-lasting results: The deep plane facelift technique repositions the underlying SMAS layer, which provides a more comprehensive lift compared to other techniques. As a result, the results of a deep plane facelift can last for up to 10-15 years or more.
Natural-looking results: The deep plane facelift technique lifts the skin and underlying tissues in a way that results in a more natural-looking outcome. The technique avoids creating a "pulled" or "overdone" appearance that is often associated with traditional facelifts.
Comprehensive rejuvenation: A deep plane facelift targets not only the mid-face and neck areas, but also the nasolabial folds, jowls, and marionette lines. This comprehensive approach provides a more thorough rejuvenation of the entire face, resulting in a more youthful and refreshed appearance.
Minimal scarring: The incisions made during a deep plane facelift are carefully placed within the natural creases of the face and hairline, which helps to minimise scarring.
Customisable: The deep plane facelift technique can be customised to meet the unique needs of each patient. Depending on the individual's specific concerns, the surgeon can adjust the procedure to focus on certain areas of the face or neck.
Am I suitable?
Although a deep plane facelift is not suitable for every patient, it is often advised for people who have significant features of facial ageing that are not amenable to correction with a standard facelift. Ideal candidates for a deep plane lift include:
People with deep facial lines and wrinkles
People with excess skin affecting the face, jawline and neck.
People with deep nasolabial folds
People with a double chin or excess submental fat.
People with prominent jowls resulting in an ill-defined jawline.
People with flattened and sunken cheeks.
People with deep marionette lines which extend downwards from the side of the mouth.
All of these features of facial ageing can be reversed with a deep plane facelift. The procedure can help to take decades of a person's appearance compared with a traditional SMAS facelift. People with mild signs of facial ageing may be better suited to a mini facelift or SMAS facelift. A deep plane facelift is ideal for people with moderate to extensive signs of facial ageing.
RELATED: What are the signs of ageing in the face over time?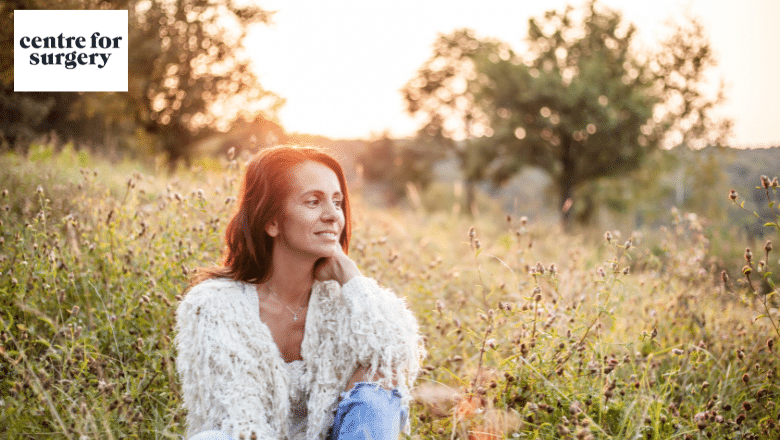 Deep plane facelift procedure
A deep plane facelift is performed at our Baker Street clinic in Marylebone. The procedure is carried out under general anaesthesia. A deep plane facelift lasts anywhere from 2 to 4 hours, depending on the extent of surgical correction required and whether it is combined with other facial procedures such as eyelid surgery.
Once you have been placed under anaesthesia, the surgeon will begin by making skin incisions located in the front of the ear and extending downwards towards the earlobe. The incision then curves around the ear upwards into the posterior hairline. The incision will be performed on both sides of the face. The surgeon will then gently dissect the deeper layer of the face. The surgeon dissects beneath the SMAS layer, which helps to identify the deepest layers of facial tissue.
Once the deep plain dissection has been performed, the surgeon will divide any stretched facial ligaments from their anatomical attachments. They will then be tightened and anchored upwards with stitches to sit higher in the face. The different facial ligaments are individually targeted, and this helps to tighten and lift the deep facial muscle layer.
Any areas of bulging fat that are causing jowl formation will be surgically repaired at the same time. Once the deep plane has been tightened and lifted, the SMAS will be anchored to be at a higher position. This creates a significant lifting effect on all the saggy facial tissues.
Excess loose skin will then be surgically trimmed, and the remaining skin will be tightened to remove lines and wrinkles. This will help to create a defined and contoured appearance of the lower face and jawline. Finally, the incisions are closed with dissolvable stitches to leave a well-concealed scar hidden in natural skin folds.
This procedure is always performed first thing in the morning to allow several hours of monitored recovery time in our dedicated recovery unit. Once you have been seen by your surgeon in the evening, you will be allowed to be discharged from the clinic. You must stay locally and preferably at a nearby hotel so that any potential complications can be dealt with promptly. A responsible adult must pick you up and look after you for the first few days after your procedure.
Recovery after deep plane facelift surgery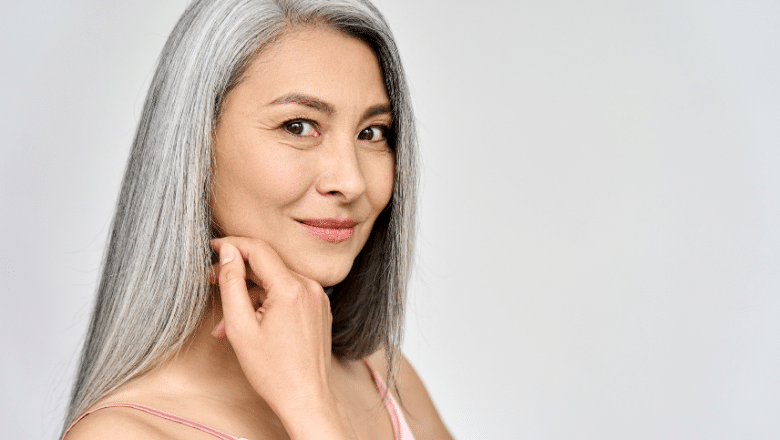 Although a deep plane lift is more surgically invasive than other types of facelifts, the length of the recovery period is generally the same. It is common to experience certain side effects during the early recovery period, including bruising, swelling, mild discomfort and temporary numbness around the incision lines. These symptoms will be most noticeable during the first week after surgery and will begin to improve after this time. You will need to return to the clinic the next day to have the dressings reduced and the drains removed. Full recovery from this surgery takes between four and six weeks. Most patients can return to work and most activities after two weeks.
Light activities can be restarted 7 to 10 days after surgery. Strenuous exercise, including going to the gym, should be avoided for six weeks after surgery, although we would recommend light walking to promote blood flow and healing. Physical activity can be gently intensified by the end of week three, although it is important not to do too much too soon. The results of a deep plane facelift are immediately noticeable once the dressings have been removed. Final results will be seen at approximately six weeks after surgery, with further improvements noticed over the first 2 to 3 months as any residual swelling disappears.
Potential risks and complications of deep plane facelift
This procedure is considered to be very safe when performed by an experienced facelift surgeon in London. Having said that, all types of surgery involve certain risks, and then once specific to this procedure, include:
Bleeding and haematoma formation
Seroma or fluid collection beneath the skin.
Wound infection
Injury to branches of the facial nerve.
Salivary gland or duct injury.
These risks are all considered to be very rare when the procedure is carried out by an expert facelift surgeon. Here at Centre for Surgery, our surgeons have extensive experience in this procedure, allowing them to produce fantastic results with minimum surgical risks.
Deep plane facelift surgery London cost - how much is a deep plane facelift in London?
The cost of a deep plane facelift is determined by several factors, including the extent of surgical correction and whether the procedure is combined with other treatments such as fat grafting or eyelid surgery.
Once you have had an in-person consultation, your dedicated patient coordinator will give you a detailed quotation which includes anaesthetic fees, surgical fees, facility fees and all post-operative after-care.
This procedure can take ten years or more of your appearance with a significant reversal of the signs of facial ageing. Although the procedure is designed to lift and tighten the face, this technique can achieve very natural results. The surgery involves lifting both the deep and superficial layers as one unit, so patients should not look unnatural.
Is a deep plane facelift worth it?
The vast majority of patients who have this procedure tell us it was well worth the investment given the powerful anti-ageing effects of the procedure, with many patients looking over ten years younger. Many patients tell us the procedure has transformed their lives with better personal and professional relationships. Many people have achieved significant workplace success, while others have gone on to form healthy and satisfying intimate relationships, and they no longer feel excessively self-conscious about how they look.
Medical references
Deep plane facelift at Centre for Surgery
Centre for Surgery is a leading plastic surgery clinic based in London with a team of experienced and skilled plastic surgeons who are well-versed in performing deep plane facelifts. Here are some reasons why you should choose Centre for Surgery for your deep plane facelift:
Experienced Surgeons: The clinic boasts a team of experienced plastic surgeons who have years of experience in performing deep-plane facelifts. They have a thorough understanding of the facial anatomy and the ageing process and can tailor the procedure to suit your individual needs.
Patient-Centred Care: The clinic provides a patient-centred approach to care, and the surgeons will take the time to understand your concerns and goals for the procedure. They will work with you to create a treatment plan that is tailored to your specific needs and goals.
State-of-the-Art Facilities: The clinic has state-of-the-art facilities equipped with the latest technology and equipment to ensure that your procedure is safe and effective.
Comprehensive Aftercare: Centre for Surgery offers comprehensive aftercare to ensure that your recovery is smooth and successful. You will be given detailed post-operative instructions and will have access to support and guidance throughout your recovery period.
Excellent Results: The clinic has a proven track record of delivering excellent results for patients undergoing deep plane facelifts. The surgeons use advanced techniques and methods to ensure that you achieve a natural-looking, youthful appearance.
If you have been considering facelift surgery in London, contact us at 0207 993 4849 or complete the contact form below to arrange an in-person consultation at our state-of-the-art Baker Street clinic in Marylebone.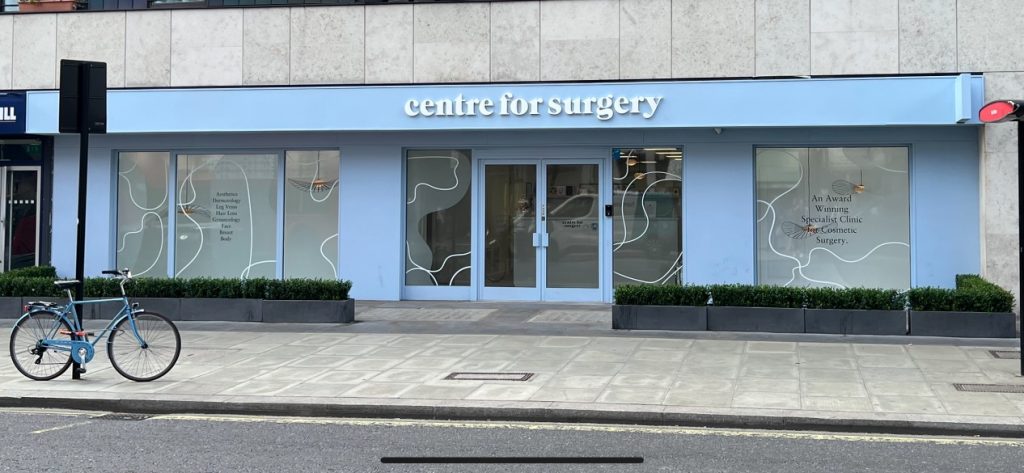 [wpseo_map id="9814″ width="750″ height="300″ zoom="15″ map_style="roadmap" scrollable="1″ draggable="1″ show_route="0″ show_state="0″ show_url="1″ show_email="1″ default_show_infowindow="1″ show_phone="1″ show_phone_2="0″ show_fax="0″]
[trustindex no-registration=google]