SMAS facelift London & UK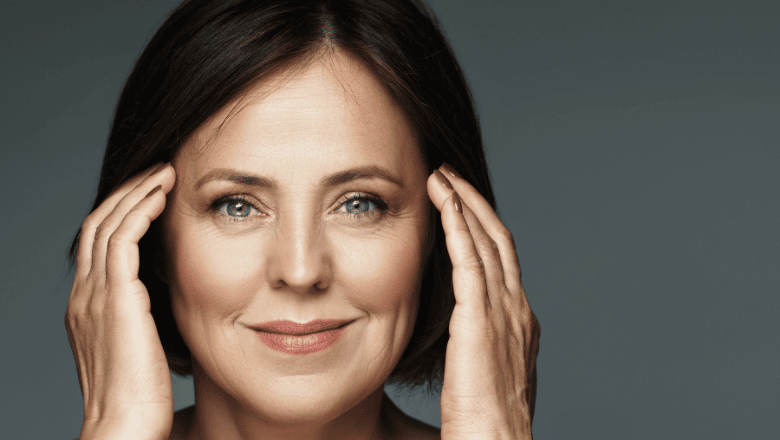 A SMAS facelift involves tightening the SMAS layer, which is located below the skin of the face. SMAS stands for superficial muscular aponeurotic system and is a specialised layer of tissue which must be surgically manipulated as part of a SMAS facelift. The procedure is designed to achieve a youthful facial appearance, with people looking much younger than they did before surgery. SMAS facelift results can make people look up to 10 years younger and can last a long time, provided patients maintain a healthy lifestyle.
RELATED:  Types of SMAS facelift
A SMAS facelift is a highly sophisticated facial rejuvenation procedure and involves both tightening and lifting of the upper neck, jowls, and cheeks. Patients can achieve fantastic results, especially when a SMAS facelift is combined with laser resurfacing or a chemical peel to improve skin texture. It is important to take adequate time to rest and recover to ensure proper healing takes place. Patients can then look forward to looking significantly younger than they actually are with powerful anti-ageing effects. Although a SMAS facelift does not stop the natural ageing process, patients can achieve robust natural-looking facelift results, especially when they have good skin elasticity and facial bone structure. 
What are the benefits of a SMAS lift?
Diet, exercise or skincare products cannot stop the natural ageing process. The skin of the face and neck gradually loses skin elasticity over time. Fat loss often occurs in the midface with a reduction in the bone definition in the facial skeleton. The soft tissues of the face begin to sag with the development of flattened cheeks and deeper lines around the mouth. The jawline begins to lose its definition with the formation of jowls, and the neck skin begins to develop significant wrinkling.
There are several benefits of having a SMAS facelift that can help people to look several years younger, including:
Youthful looking lower face
Tighter and more defined jawline
Elimination of jowls
Tightening sagging facial skin
Boost self-confidence
Appear significantly younger with natural-looking results.
There are many different types of facelifts, also known as rhytidectomy. The SMAS facelift technique differs from traditional "skin-only" techniques in achieving natural-looking results without the wind-swept unnatural look caused by inferior skin-only techniques. Most expert plastic surgeons perform facelift surgery using the SMAS facelift technique as their preferred method of tightening facial skin.
What is the SMAS?
The SMAS, also known as the superficial muscular aponeurotic system, is a layer of fibromuscular tissue that envelopes the face and neck. This continuous tissue layer functions to attach the overlying facial skin to the facial bones and is integrated with the muscles of facial expression. The SMAS is the tissue layer that must be surgically tightened during a facelift to achieve natural-looking results that make people appear refreshed and rejuvenated. The old method of performing a facelift focused on tightening the skin layer only without tightening the SMAS. All advanced facelift techniques involve surgical modification of the SMAS layer by performing a limited resection of the SMAS in wide faces, also known as SMASectomy or by SMAS plication or folding in longer, more narrow faces.
Am I suitable?
The decision to have a SMAS facelift is a significant one that may have been preceded by years of research to find the right clinic and surgeon. Many people are naturally keen to know if they are suitable candidates for SMAS facelift surgery. We would recommend that all patients should be non-smokers as smoking is associated with impaired wound healing and a higher risk of complications. Ideal candidates often suffer from loose skin affecting the jowls, neck and jawline with an overall loss of facial definition. Some patients may feel they look excessively tired even when they feel full of energy. Determining your suitability for the procedure will require an in-person consultation with an experienced plastic surgeon. Some people are naturally better suited to the procedure compared with others. A full face and neck lift is ideal for women and men in their 50s and above. A mini facelift is suitable for women and men in their 40s.
Your facelift consultation at Centre for Surgery
The first step is to meet with one of our expert surgeons for an in-depth consultation at our Baker Street clinic in London. We understand this can be a major decision for many patients who have been considering having a SMAS facelift. This is why we try to make the process as easy and stress-free as possible. Our team are here to explain each step of the process in detail so that you can be confident in moving forward with your decision to have a SMAS facelift at Centre for Surgery in London.
Your surgeon will first conduct a clinical assessment to help determine which type of facelift would be most suitable based on several factors. Every patient is unique in terms of their facial anatomy and bone structure and what they are looking to achieve from having a SMAS facelift. Your surgeon will guide you through the options available from non-invasive techniques using injectables, laser, mini facelift or a full facelift which could involve a SMAS technique or deep plane facelift technique.
At the consultation, your surgeon will:
Discuss the different facelift options with you.
Explain the potential risks and complications associated with facelift surgery.
Explain how the procedure is carried out.
Give you an idea of what to expect before, during and after the procedure.
Take photos and perform a thorough physical examination.
Answer your questions about any aspect of the SMAS facelift procedure.
Different types of face lift and neck lift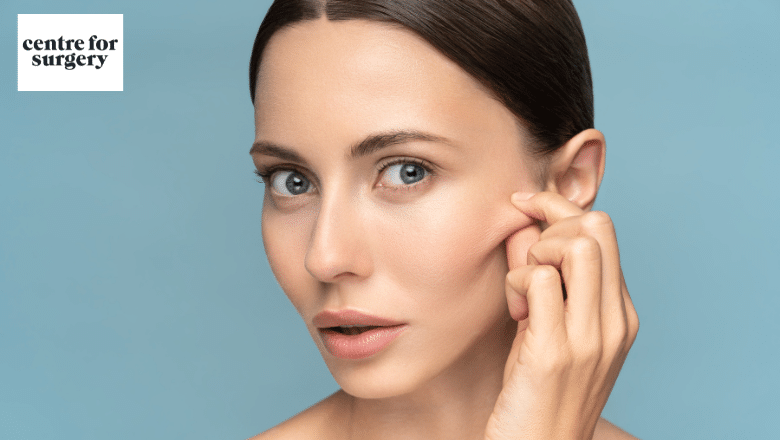 Facelift techniques have evolved significantly over the last ten years, which allows patients to achieve youthful and natural-looking results with increased surgical precision and safety. The type of facelift chosen will depend on your individual needs and desires. Some patients may only need a mid-face lift, mini facelift or neck lift. Older patients will require a more comprehensive facelift which may be combined with a neck lift.
Full face and neck lift
This procedure is suitable for both women and men who are over the age of 50 and would like to achieve dramatic improvements in the appearance of their face and neck. The procedure involves tightening and elevation of the SMAS layer whilst minimising overlying tension on the skin. This allows the surgeon to produce long-lasting results that look natural and harmonise with your overall facial features. A full face and neck lift involves making an incision within the temporal hairline, which extends around the natural contours of the ear and into the hairline. A neck lift requires a separate incision located beneath the chin. Once the incisions have been made, the skin and superficial fat layer of gently separated from the underlying SMAS layer and the platysma muscle of the neck. The surgeon will usually perform the neck lift first by repairing the platysma muscle by stitching it together in the midline. The lateral aspect of the platysma muscle is then elevated into a higher position. This helps to create a well-defined neck-chin angle. The SMAS layer is surgically tightened, followed by the removal of excess skin. The skin is then gently re-draped over the face and neck before being stitched meticulously to produce virtually invisible scars. Most types of facelift surgery now involve a combination of facial fat grafting or facial implants to produce synergistic results by replenishing lost volume as part of the facial ageing process. Patients can achieve volume restoration to the cheeks or beneath the eyes in addition to tightened and firmer-looking skin.
Mini facelift (short scar facelift)
A mini facelift is suitable for both women and men in their 40s and presents with early signs of facial ageing. In many cases, a neck lift is not required. A mini facelift is also known as a short scar facelift and involves making shorter incisions which are situated in the temporal hairline and in front of the ear only. Although a traditional full facelift is the most effective treatment for addressing loose skin, a short scar facelift can produce fantastic results for younger patients.
The incision for a short scar facelift commences at the temple hairline and extends to the front of the ear. The surgeon will then gently separate the skin and superficial fat layer from the underlying SMAS layer. The SMAS is then surgically tightened, most commonly using a placation technique. A small amount of excess skin affecting the cheek may be removed. Scars are considered minimal after a mini facelift, with most women still being able to wear their hair in various hairstyles after recovery has been completed.
As with most types of facelift surgery, optimum results are achieved with a mini facelift is combined with fat transfer to the face to both lift sagging tissues and fill areas of volume loss. People with excess fat under the chin, also known as a double chin, can have this treated with chin liposuction as part of the same procedure.
Mid facelift (cheek lift)
As part of the ageing process, the cheeks begin to sag, and the lower eyelids may become stretched with the appearance of prominent bulging. Some men and women may have naturally flat cheekbones, which may result in facial ageing affecting the middle part of the face first. This can make people look much older than they actually are.
A mid-facelift is designed to address the cheeks, corners of the mouth and lower eyelids to produce a youthful appearance. The procedure is better suited for younger patients who would like to improve the appearance of the midface to halt accelerated signs of facial ageing and achieve fuller-looking cheeks. The incision for a mid-facelift is positioned along the margin of the lower eyelid, which extends into the lateral part of the lower eyelid crease. Mid-facelift surgery is commonly combined with fat grafting and cheek implants to optimise the contour of the midface. Decisions for this procedure are well located in natural skin creases which helps to minimise the appearance of scars and reduce the incidence of complications.
SMAS facelift procedure
SMAS facelift surgery takes place at our Baker Street clinic in Marylebone and is most commonly performed under a general anaesthetic and lasts between 2 to 3 hours, depending on the extent of surgical correction required.
Step one – anaesthesia
Several pre-operative checks will be undertaken before your procedure. You will be seen by your anaesthetist, who will prescribe medications to ensure you are comfortable throughout the anaesthesia.
Step two – incisions
Once you have been placed under anaesthesia, the surgeon will begin the SMAS facelift by making several small incisions. The size and location of the incisions will depend on your goals for treatment and the type of facelift you are having. Most incisions commence at the hairline in the temple area and curve around the ear. A separate incision may be made beneath the chin if you have a neck lift simultaneously. The incisions are expertly positioned in natural skin folds and creases to minimise their appearance.
Step 3 – SMAS lift
Once the incisions for a facelift have been performed, the surgeon will then surgically adjust the SMAS layer to achieve tightening. The first approach is to surgically fold the SMAS layer onto itself in a superior direction before trimming excess skin. This technique is known as a SMAS plication facelift procedure. The second technique is to tighten the SMAS later by removing a weakened portion, followed by careful reattachment using stitches placed upwards. This technique is known as SMASectomy or SMAS resection facelift.
Both types of SMAS facelifts involve longer incisions than a MACS facelift, and the healing time is longer, with additional bruising and swelling during recovery. However, the benefits of the SMAS facelift technique fat outweigh the disadvantages due to its ability to produce long-lasting results that appear natural looking for a vibrant appearance.
Step 4 – Closing incisions
Once the facial muscles have been tightened, excess skin will be trimmed, and small drains will be placed to prevent fluid buildup beneath the skin and minimise pressure on the incision site. The skin is then carefully closed with dissolvable stitches.
What procedures can be combined with a SMAS facelift?
Eyelid surgery – this procedure is also known as blepharoplasty and aims to eliminate excess skin and reduce puffiness of the eyes. An eyelid lift can help people look less tired and enhance the results of a facelift lasting over eight years.
Brow lift – eyebrow lift is designed to smooth, and deeper lines and wrinkles affecting the forehead as well as lift a sagging brow which may be a cause of heavy or hooded eyelids. Brow lift surgery can be performed on women and men to achieve a youthful-looking upper face.
Facial implants – tightening of the facial skin with the lifting of sagging tissues is sometimes insufficient to address the signs of facial ageing. Other people may have a deficient facial skeleton with flattened cheekbones or a weak-looking jawline. These features can be surgically enhanced with specialised implants such as cheek implants or jawline implants to optimise facial balance and enhance the appearance of the cheeks, chin or jawline.
Skin texture can be enhanced with non-invasive aesthetic treatments, including laser resurfacing or chemical peels, which can be combined with a facelift to boost the longevity of results. Here at Centre for Surgery, Our surgeons work closely with aesthetic practitioners to produce customised treatment plans to optimise skin texture using gold-standard treatments.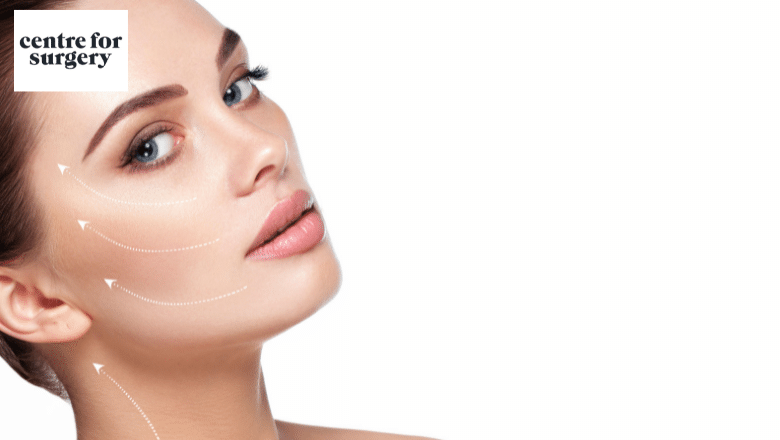 Recovery after SMAS facelift surgery
We would recommend a period of rest for two weeks after surgery to ensure optimal healing with minimal risk of complications. Normal activities can be resumed after this time. Recovery after a SMAS facelift is relatively quick, with most people returning the day after surgery to have the dressings reduced and any drains removed.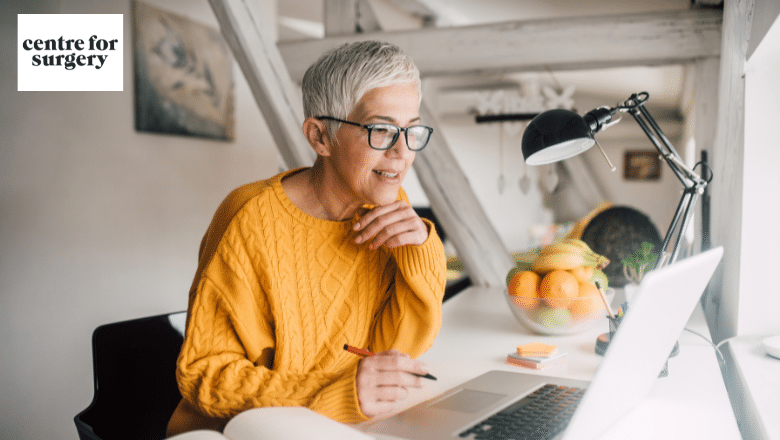 We would recommend wearing a specialised compression garment for a minimum of two weeks which helps to minimise swelling and the risk of haematoma formation and helps to maintain the new contours of your lower face and neck. Any non-dissolvable skin stitches are removed one week after the procedure. You should start to notice a significant reduction in facial swelling after two weeks. It is important to bear in mind that it can take up to 3 months before the final results of a SMAS facelift can be seen.
It is normal to feel tightness and temporary numbness during the early healing phase. Any postoperative discomfort can be easily controlled with over-the-counter painkillers. Your surgeon will give you comprehensive information about the recovery process at your consultation. Your medical history will be taken, and any pre-existing medical conditions, such as hypertension or a tendency for excessive scarring, will be optimised as much as possible before surgery. You should make sure to follow the post-operative care instructions in full to get the best facelift results.
RELATED: Are facelift results permanent?
How much does a SMAS facelift cost?
The cost of a SMAS facelift will be determined by several factors, and every procedure is customised to the needs of the individual patient. The extent of surgical correction required, whether the procedure is combined with other treatments, and the surgeon you choose are factors that can affect the overall price of a SMAS facelift.
RELATED: How much does a facelift cost?
Once you have your consultation, your dedicated patient coordinator will give you a detailed quotation. The quotation will include the surgical costs, anaesthetic fees, facility fees, and aftercare, including all follow-up and postoperative appointments. To get a price estimate for a SMAS facelift, call us today on 020 7993 4849 and speak to one of our friendly and knowledgeable patient coordinators.
Finance options
Centre for Surgery partners with Chrysalis Finance, the leading medical finance provider in the UK. We offer a full range of finance options, including 0% finance for eligible applicants.
Medical References
Why choose Centre for Surgery for SMAS facelift surgery?
Centre for Surgery is one the leading centres in the UK for facelift surgery. Our surgeons are renowned in London for their expertise in SMAS and deep place facelifts using the most advanced surgical techniques.
Call us today on 020 7993 4849 or complete the contact form below to schedule a facelift consultation at our state-of-the-art Baker Street clinic in Marylebone.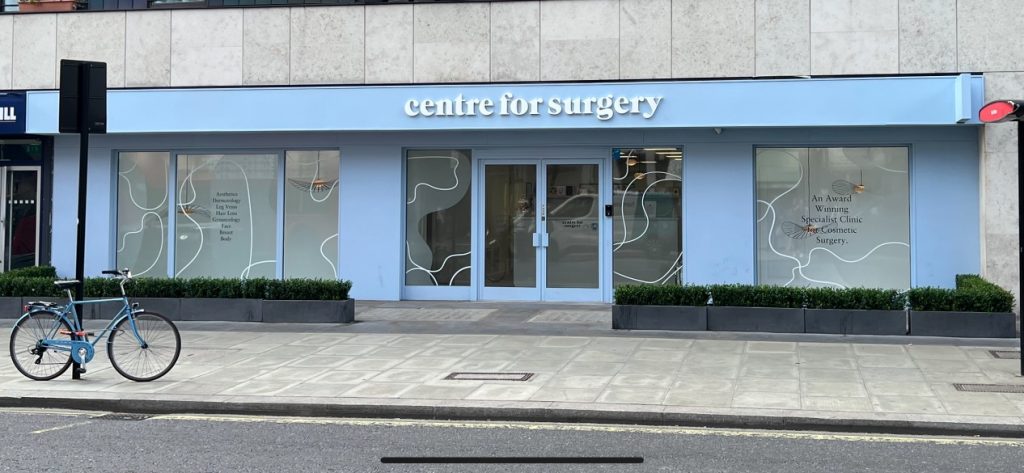 [wpseo_map id="9814″ width="750″ height="300″ zoom="15″ map_style="roadmap" scrollable="1″ draggable="1″ show_route="0″ show_state="0″ show_url="1″ show_email="1″ default_show_infowindow="1″ show_phone="1″ show_phone_2="0″ show_fax="0″]
[trustindex no-registration=google]