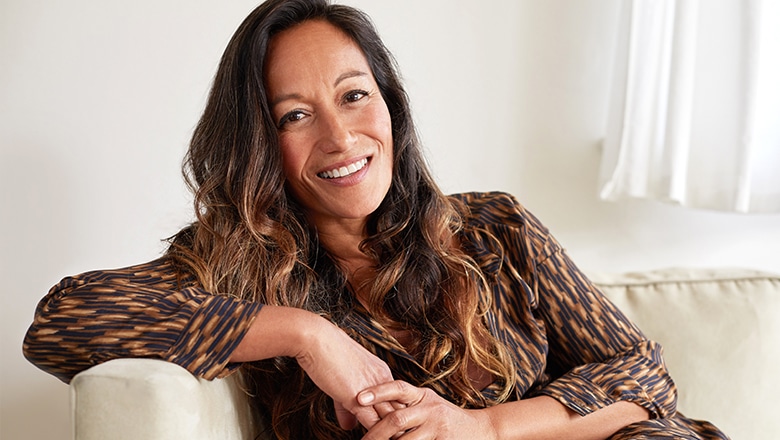 A facelift is often considered to be one of the most effective ways to take years off your appearance and make you look younger than you actually are. Facelift surgery, also known as a rhytidectomy, is designed to tackle signs of ageing affecting the face, including fine lines, wrinkles and deeper skin folds. Many patients who are interested in exploring the benefits of this surgery often ask us how long does a facelift last? A facelift is an invasive surgical procedure which can involve a significant financial investment, and therefore prospective patients are understandably keen to learn how long facelift results last. Several types of facelift surgery are performed at Centre for Surgery in London. The mini facelift is one of our most popular facial rejuvenation procedures and is less invasive compared with a traditional facelift. If you find yourself asking, "how long does a mini facelift last?" we recommend contacting us to book a consultation with an expert facelift surgeon in London to learn about all the different options for tackling signs of an ageing face. You will then be equipped to move forward confidently with mini facelift London, knowing its risks and benefits in detail.
How long do the results of a facelift last?
The type of facelift performed will determine how long does a facelift last as each type of procedure involves differing levels of surgical invasiveness. A traditional full facelift most commonly involves incisions being made in front of and behind the ear and often extends into the hairline for correction of the middle and lower part of the face. Neck lift surgery is often carried out at the same time. Such an extensive procedure is routinely performed under a general anaesthetic. Minimally invasive types of facelift surgery include the mini facelift and one stitch facelift. These procedures can be carried out under a general anaesthetic, but are most commonly carried out under local anaesthetic with or without sedation. They are less invasive compared with a full facelift. The duration of the facelift results will be determined by the experience and skill of the surgeon as well as the type of facelift. Getting the best facelift results is dependent upon choosing the best facelift surgeon in London to perform your mini facelift procedure.
There are several other factors that may influence the duration of facelift results, and these are centred around lifestyle habits. People who smoke or drink excessive amounts of alcohol may find the results of the facelift procedure do not last as long as they had hoped. Those who are overweight or obese may also find the results of the facelift can be adversely affected. Many people ask us, "what is the best age to have a facelift?" and this will certainly have an impact on how long a facelift lasts. Generally, people under the age of 60 with moderate signs of ageing may find the results of their facelift to last longer than those aged over the age of 60.
RELATED: Face lift for Men
Are the results of my facelift permanent?
Our surgeons commonly get asked, "how long does a mini facelift last?". When people ask this question, they are often wondering if the procedure will produce permanent results. The answer to this will vary depending on the age of the patient, type of procedure undertaken and lifestyle factors. The mini facelift is the most common type of facelift procedure undertaken at Centre for Surgery. This is a surgical procedure; unlike a non-surgical facelift, the procedure cannot be reversed. The importance of patient selection cannot be emphasised enough, and this is why your facelift surgeon will assess you in detail to make sure you are in optimum physical and mental health before proceeding with a mini facelift. Although facelift surgery can be considered a permanent procedure, it does not stop the natural ageing process from continuing.
Most surgeons will agree that a mini facelift can produce results that can take between 5 to 10 years of your appearance. Of course, the ageing process will still occur but does not lead to adverse effects on your facelift results. In our experience, we find that patients who have had facelift surgery at the age of 65 may often result in a facial appearance ten years younger. As the ageing process progresses, you should have the facial appearance of someone around the age of 65 when you reach 75. Of course, lifestyle factors play a key part in determining the extent of facial ageing. Those who smoke and drink heavily may find the results of facelift surgery to be much less than what they had expected.
Will I need a further facelift procedure as I get older?
Many patients often ask our surgeons whether they will need extra surgery as they get older, as the results of a facelift do not last forever. The question of how long does a facelift last depends on the type of procedure undertaken as well as your age and your overall lifestyle. Our post-operative nurses will regularly assess you after your procedure to make sure you are healing and recovering well. Here at Centre for Surgery, we regularly assess our patients one week after the surgery to review your incision site and carry out dressing changes as required. You will be reviewed by your surgeon six weeks after your procedure to assess facelift results. If you have any questions or concerns during your facelift recovery period, you can reach out to our post-operative nursing team at any time.
A mini facelift is commonly combined with other procedures at the same time to enhance facelift results. Determination of the appropriate treatments to be combined with a mini facelift will be carried out at your face-to-face consultation. Your surgeon will advise you if there are particular treatments that can be added to achieve enhanced results. Examples of procedures that are commonly combined with a mini facelift include:
The optimum combination of procedures will be determined by your expectations for the results you are looking to achieve. Whilst a mini facelift can be performed on its own, our surgeons commonly combine the procedure with other facial treatments to minimise the need to have further surgery later in life.
Can a facelift be performed more than once?
As the natural ageing process continues after having a facelift, many people often consider having a further facelift to maintain results for longer. It is important to remember that any type of facelift will not stop the ageing process, although it is highly effective at reversing it, with 5 to 10 years being typical. Facelift surgery can be performed more than once, with many well-known celebrities having 3 to 4 facelift procedures in their lifetime. It is important to remember that a facelift is an invasive surgical procedure that involves certain risks and complications. Each successive facelift procedure involves a slightly higher risk of complications due to the presence of scar tissue from a previous facelift procedure. In general, an expert facelift surgeon will never recommend having a facelift more than 3 to 4 times. Certain lifestyle influences can determine how many times a patient can have a facelift. Maintaining a good skincare routine and minimising exposure to the sun can help to reduce the likelihood of needing further facelift surgery later in life. Keeping well hydrated by drinking plenty of water and wearing high-quality sunscreen will help to maintain healthy and supple skin.
What is the best age to have a facelift?
When considering how long does a facelift last, most people naturally wonder when is the best age for a facelift. Given the cost of a facelift, prospective patients want to maximise the results achievable from a facelift to ensure the facelift results last for as long as possible. The best age for facelift surgery is determined by several factors, and your surgeon will be able to provide customised recommendations after clinically assessing you at your consultation. Having said that, excellent facelift results often require a certain amount of skin elasticity and patience below the age of 65 are more likely to have residual skin elasticity. Patients over the age of 70 may have sagging and loose skin, which may not make them the best candidates for a facelift. Facelift surgery at Centre for Surgery is customised to the individual patient's needs to ensure that patients get the best possible results that can last for many years. For mini facelift surgery, our consultant plastic surgeons generally recommend that patients be aged between 40 and 50. One stitch facelift surgery is better suited to those aged between 35 and 45.
Can men get a facelift?
It is crucial to be aware of differences between the genders when it comes to facelift surgery. Males have different ageing characteristics compared to women. Women are often keener on correcting wrinkles, lines and folds compared with men, who are often more interested in restoring their jawline definition. Also, with men, improvement tends to seek more for the lower face than women, who often like to have the whole addressed. A very important consideration relates to the placement of incisions and their hiding of them. Clearly, for women, this is a lot more straightforward with their longer hairstyles. With men, the surgeon will modify the facelift technique with increased emphasis on preserving the male hairline, as this is prone to change with time in certain men.
Men also complain more often about neck changes with increased neck skin looseness and accumulation of excess fat under the chin. In those men with a more recessed jaw and chin, they will be more predisposed to develop fat under the chin at a much earlier age. Centre for Surgery also perform submental liposuction and chin implant surgery to correct both issues and facelift surgery in a single procedure.
[wpseo_map id="9814″ width="750″ height="300″ zoom="15″ map_style="roadmap" scrollable="1″ draggable="1″ show_route="0″ show_state="0″ show_url="1″ show_email="1″ default_show_infowindow="1″ show_phone="1″ show_phone_2="0″ show_fax="0″]
[trustindex no-registration=google]