Dimple creation in London
Throughout the world, dimples are often considered to be a desirable feature. In fact, in Eastern parts of the world, dimples are considered to represent good fertility and fortune.
A dimple occurs as a result of a small defect in the cheek muscle. This causes the skin to get stuck down to the connective tissue. While some may consider this a flaw, many people consider it to be a feature they wish they had.
Fortunately, you can now achieve your desired look thanks to dimple creation surgery.
Create dimples with a dimpleplasty
Dimpleplasty, otherwise known as dimple creation surgery, allows you to have the dimples you've always wanted. The newly created dimples will even be visible when you're not smiling.
Dimple creation surgery is considered popular because it is such a simple procedure – it is done very quickly, you will be awake but unable to feel pain due to the local anaesthetic, and there is very little to no downtime, you will be able to resume your normal day-to-day routine on the same day.
Adebimpe Adewoyin
04/02/2021
I had 360 Liposuction and BBL with centre for surgery 11/01/2021. I found centre for surgery by searching online. My consultation was booked with Dr. Tillo, the procedure was explained to me thoroughly including the risks, the clinic is beautiful and very clean. I received the best care I could think of on the day of my surgery, the staff were very friendly and caring, the surgery went well and the result was amazing! My recovery was very quick too with no complications. I am very happy with the follow up and after care. I would highly recommend centre for surgery.
I was able to be booked for my consultation and procedure on the timeline that suited me. Very happy overall; especially with my results and the care I've received since. Would return
Highly Recommend Mr Tilo and this clinic. My partner had Facial Scar Revision 5 weeks ago and can honestly say the speed, care and attention Mr Tilo and the team gave him was amazing. Right from the outset when I contacted Michael for a quote the speed and professionalism he gave was 5 star. My partner was also very nervous about the whole procedure and the attention the nursing team gave helped ease any nerves
I recently had surgery performed for a small unwanted tattoo by Mr Amir Sadri. The whole team at Centre for Surgery were brilliant and Mr Amir Sadri perfomed a brilliant job and cannot thank him enough for his services. I would thoroughly recommend anyone considering any form of procedure to go with these guys as from start to finish were brilliant.
Bracesbybella Annabelle Ariza
24/08/2020
I had a wonderful experience . I cannot thank you all enough. The location is convenient, the actual place is lovely , non clinical looking. I had liposuction carried out and I was amazed at how caring and wonderful the entire team were towards me. I would definitely recommend to friends and family. Big shout out to Dr Tillo , nursing team and wonderful reception team. Please don't be disheartened by bad reviews , often people ask for prices to try and avoid a proper consultation. If you are seriously considering surgery, you should always have time for a proper consultation with a surgeon who can then provide you with an accurate estimate/quote for propsed (suitable)treatment.
Dr Gilleard at Centre for Surgery is master of rhinoplasty surgery! Absolutely fab work with piezotome technique. Hardly any bruising at all.
Ideal candidate for Dimple Creation
All patients should be in good health and have realistic expectations about what can be achieved with dimple creation surgery.
We do not treat patients below the age of 18 years of age. Healing is better if patients refrain from or quit smoking.
Dimple creation is ideal for those who:
Wish to improve their image or self-esteem

Want to enhance their smile with a dimple

Relieve pain and discomfort

Have some skin laxity remaining
Dimple creation consultation
Before any surgery, you will be required to have a consultation.
The consultation begins by having an opportunity to discuss your ideas, concerns and expectations about the dimple creation procedure with your surgeon, and ask any relevant questions you may have.
Dimple creation surgery is considered to be a minor surgical procedure which will help to enhance the facial features and smile.
Your surgeon will:
Take a focused history and examine you

Explain the dimple creation procedure

Take your needs and preferences into account when deciding on the most appropriate treatment option for you
Dimpleplasty procedure
Dimple creation surgery is performed as an outpatient procedure. You'll be able to go home once the procedure has been completed. If you received no sedation, you are able to drive home.
The surgery is safely performed under a local anaesthetic, so you will not feel any pain or discomfort. If you are nervous about having a medical procedure, you can choose to have oral sedation in addition to injections of local anaesthetic. Please ask the pre-assessment team about this before the day of your procedure.
The procedure involves a biopsy instrument being placed against the buccal mucosa (inner cheek). Then, a circular cut is made through the cheek muscles. While the skin is left intact, tissue will be removed, leaving a circular shadow. The incision is then sutured closed. These stitches will be dissolvable, so there is no need to attend another appointment to remove them.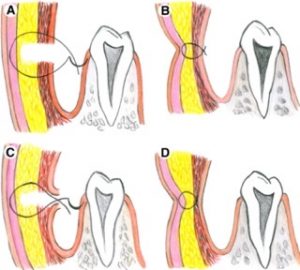 Dimple creation recovery
Dimple creation surgery is considered a day procedure, and you will be able to return home once the effects of the local anaesthetic have worn off.
In the days following the procedure, you can expect to see some swelling and bruising. However, this will fade over time.
The sutures used to close the incision inside the cheek will dissolve within two weeks of your surgery. Once the healing process is complete, the cheek muscle will connect with the skin, and the new, natural looking dimple will be formed.
Risks and complications of Dimple Creation
Dimple creation surgery is considered to be a straightforward low-risk procedure with a minimal risk of complications occurring. Your surgeon will fully assess you to ensure your suitability for the procedure. During your consultation, the surgeon will outline the risks and potential complications associated with dimpleplasty surgery.
Potential complications of dimple creation
Nerve injury
Surgical site infection
Delayed wound healing
Prolonged swelling of cheek
Loss of dimple
Potential requirement for a revision procedure