Dimple creation in London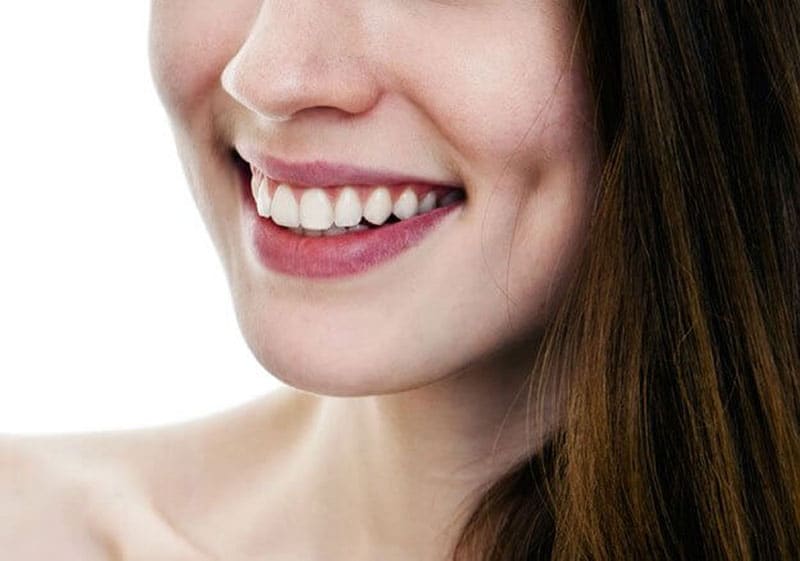 Throughout the world, dimples are often considered to be a desirable feature. In fact, in Eastern parts of the world, dimples are considered to represent good fertility and fortune.
A dimple occurs as a result of a small defect in the cheek muscle. This causes the skin to get stuck down to the connective tissue. While some may consider this a flaw, many people consider it to be a feature they wish they had.
Fortunately, you can now achieve your desired look thanks to dimple creation surgery.
Create dimples with a dimpleplasty
Dimpleplasty, otherwise known as dimple creation surgery, allows you to have the dimples you've always wanted. The newly created dimples will even be visible when you're not smiling.
Dimple creation surgery is considered popular because it is such a simple procedure – it is done very quickly, you will be awake but unable to feel pain due to the local anaesthetic, and there is very little to no downtime, you will be able to resume your normal day-to-day routine on the same day.
I had a BBL with Dr Omar Tillo, and the results have far surpassed my expectations! I'm so pleased with it and my recovery went well with no problems. His body contouring skills are genius! The whole process was very easy and the aftercare was great. Everyone was friendly, welcoming and made me feel at ease at the centre. My patient coordinator Carolyn was brilliant too!
Rosanna Purkiss
27/04/2021
I can't say how amazing the whole experience was with Centre for Surgery. Such a calming place and they really looked after me. The consultation was very thorough and went through everything for my nipple inversion correction. I felt comfortable with every step. The day of the surgery was of course nerve racking but was quickly put at ease. Had great music on in the theatre which relaxed me and it was so quick with no pain during or after. I was called everyday for a week after the surgery to go through any concerns and red flags which was great. The people are so lovely and I can't recommend this procedure enough and this place! Best money I've spent on myself and very glad I did it with Centre or Surgery. Thank you!!
I had an excellent experience with the Centre for Surgery. I had my questions answered by the friendly patient coordinator and was able to book a consultation with the surgeon in a timely manner. The procedure was explained and my expectations were discussed. I had a brilliant result and smooth recovery following my surgery!
Amazing, exceptional, professional and quality service! From the initial request for more information until the day of procedure and after the procedure. The constant calls and emails from the team made me feel as if I was relevant and showed me that my business was important to them. Dr. Mitakos, Carolyn, Samira and Natalie (recovery nurse) OUTSTANDING, OUTSTANDING, OUTSTANDING!!! Dr. Mitakos was thorough and made sure to be honest about the procedure and my results. It's been a week post-op and I'm in love! Even with swelling in some areas!! I couldn't have asked for a better Dr. He was very professional, kind and genuine. Carolyn, Samira and Natalie are angel sent! They were so kind, caring and ensured that I was well taken care of days leading up to the surgery, on the day of surgery and during recovery. I would recommend Centre for Surgery to anyone who wants to get surgery to feel better about themselves.
Well where do I begin. So I am 6week post surgery and I couldn't be happier with my results. I done endless research on the procedure I wanted doing and where is best in England and Centre for surgery was the strongest contender and I felt super confident in the reviews and before and after photos they have online. So my journey started when I emailed centre for surgery for more information about liposuction and fat transfer with Dr Antonios Mitsakos. I then was contacted by Yasmin, she called me for a chat about what I'm after and to discuss options etc. She was incredible with getting my consultation and day of surgery booked as soon as she could and was on the end of the phone with any questions you had any time of day. As a first point of call Yasmin set a very high standard for the company and I was confident in my choice. I went for my consultation with Dr Antonios Mitsakos to discuss the procedure in much more depth, he went though all the risks, told me all the information I needed, we looked at my body to see if it's something he would be happy to do for me and went through all the aftercare I would need to do as well. We went through my medicals and talked about previous surgery I already had. He was so professional so informative that I literally wanted the surgery there and then. I left super happy and excited for my surgery date that was booked in. Before my surgery date I got phone call to go through all the paperwork and guidelines I had to follow and all the prep I needed to do before hand, I was told what garments were best to purchase and all the necessary bits I needed to by prior to the day. That support team were amazing and also answered any questions I had. So the day of my Surgery came and I was so calm but excited because I felt my care already had been great so I knew I was in safe hands. I had my nurse meet me to go through all medicals again, she helped me get prepared and dressed for the op and get everything ready. I then met my anaesthetist to also went through my medicals and asked all the relevant questions, gave me my pre meds and told me what he will be doing. I was super confident and he was very reassuring. Then Dr Antonios Mitsakos had my final chat before surgery checking everything through with me, confirming what he was going to do and where he was removing the unwanted fat and where he was going to transfer it too. He made me feel super comfortable and confident that I was in the right hands. I went into that theatre room a woman so unhappy with her body and when I woke up I was a new woman physically and mentally. Every single day for 2 weeks after my op I had a phone call to check in that I was doing ok and if I have any issues or concerns. The support team were absolutely amazing. I've just had my 6 week post op appointment with Dr Antonios, he again showed me my before photos and took new after photos and honestly the results are unreal. He has given me the body confidence I have never ever had and I can't thank him enough for his amazing skills and the transformation he has achieved. Thankyou so much to all of you that looked after me though out this whole procedure and a special Thankyou to Dr Antonios for changing my confidence, my body and my life. I'll be back again for more.
The service has been so far excellent and is highly recommended to anyone.
Adebimpe Adewoyin
04/02/2021
I had 360 Liposuction and BBL with centre for surgery 11/01/2021. I found centre for surgery by searching online. My consultation was booked with Dr. Tillo, the procedure was explained to me thoroughly including the risks, the clinic is beautiful and very clean. I received the best care I could think of on the day of my surgery, the staff were very friendly and caring, the surgery went well and the result was amazing! My recovery was very quick too with no complications. I am very happy with the follow up and after care. I would highly recommend centre for surgery.
Ideal candidate for Dimple Creation
All patients should be in good health and have realistic expectations about what can be achieved with dimple creation surgery.
We do not treat patients below the age of 18 years of age. Healing is better if patients refrain from or quit smoking.
Dimple creation is ideal for those who:
Wish to improve their image or self-esteem

Want to enhance their smile with a dimple

Relieve pain and discomfort

Have some skin laxity remaining
Dimple creation consultation
Before any surgery, you will be required to have a consultation.
The consultation begins by having an opportunity to discuss your ideas, concerns and expectations about the dimple creation procedure with your surgeon, and ask any relevant questions you may have.
Dimple creation surgery is considered to be a minor surgical procedure which will help to enhance the facial features and smile.
Your surgeon will:
Take a focused history and examine you

Explain the dimple creation procedure

Take your needs and preferences into account when deciding on the most appropriate treatment option for you
Dimpleplasty procedure
Dimple creation surgery is performed as an outpatient procedure. You'll be able to go home once the procedure has been completed. If you received no sedation, you are able to drive home.
The surgery is safely performed under a local anaesthetic, so you will not feel any pain or discomfort. If you are nervous about having a medical procedure, you can choose to have oral sedation in addition to injections of local anaesthetic. Please ask the pre-assessment team about this before the day of your procedure.
The procedure involves a biopsy instrument being placed against the buccal mucosa (inner cheek). Then, a circular cut is made through the cheek muscles. While the skin is left intact, tissue will be removed, leaving a circular shadow. The incision is then sutured closed. These stitches will be dissolvable, so there is no need to attend another appointment to remove them.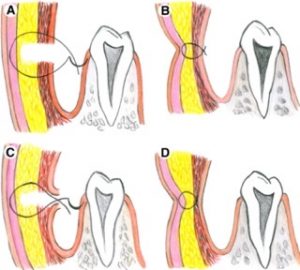 Dimple creation surgery before and after
Case 1: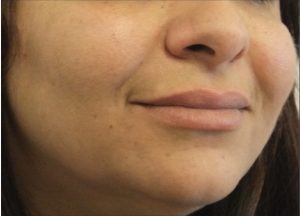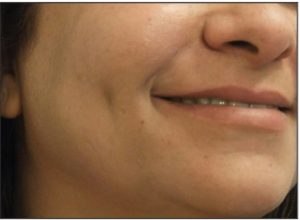 Case 2: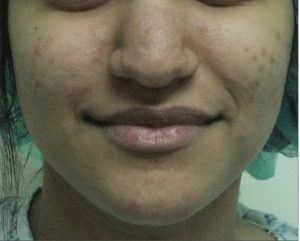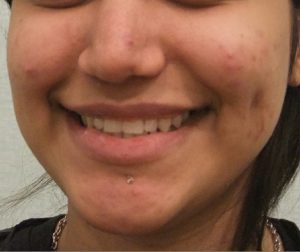 Dimple creation recovery
Dimple creation surgery is considered a day procedure, and you will be able to return home once the effects of the local anaesthetic have worn off.
In the days following the procedure, you can expect to see some swelling and bruising. However, this will fade over time.
The sutures used to close the incision inside the cheek will dissolve within two weeks of your surgery. Once the healing process is complete, the cheek muscle will connect with the skin, and the new, natural looking dimple will be formed.
Risks and complications of Dimple Creation
Dimple creation surgery is considered to be a straightforward low-risk procedure with a minimal risk of complications occurring. Your surgeon will fully assess you to ensure your suitability for the procedure. During your consultation, the surgeon will outline the risks and potential complications associated with dimpleplasty surgery.
Potential complications of dimple creation
Nerve injury
Surgical site infection
Delayed wound healing
Prolonged swelling of cheek
Loss of dimple
Potential requirement for a revision procedure