Dermatofibroma Removal London & UK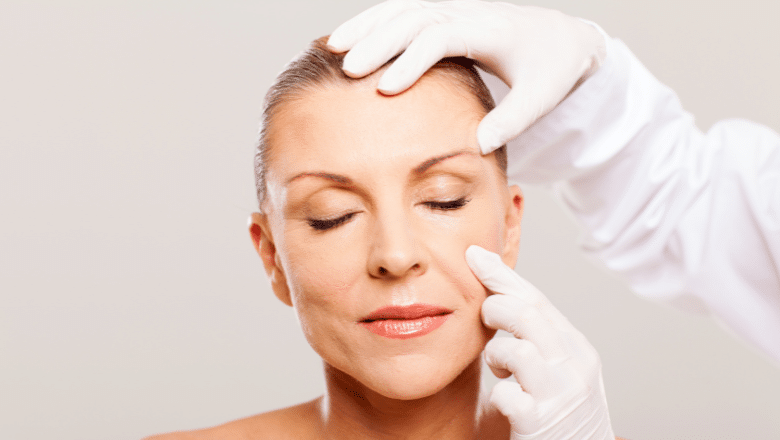 If you've noticed a small growth on your arms or legs that's pink, red, or brown in colour, it could be what's known as a dermatofibroma, also referred to as a benign fibrous histiocytoma.
RELATED: Skin Lesion Removal
Dermatofibromas are usually harmless and don't generally require treatment. They commonly appear on parts of the body that are regularly exposed, like arms and legs, but they can also grow on other parts of the body that might be more noticeable and difficult to cover up. Some people may find these growths bothersome because they can be tender or cause itchiness.
Regardless of your reasons for wanting to have your dermatofibroma removed – whether it's due to discomfort or simply for cosmetic reasons – we at Centre for Surgery can help. Our team of skilled doctors can perform the removal procedure without the need for you to first get a referral from your GP. Our main goal is to ensure your comfort and satisfaction with the outcome.
What are Dermatofibromas?
Dermatofibromas, also known as benign fibrous histiocytomas, are non-harmful skin growths, the cause of which remains largely unknown. They occasionally appear after minor skin injuries such as a small cut, scratch, or insect bite, but can also pop up spontaneously with no apparent trigger.
Dermatofibromas are benign skin growths, which means they are not cancerous. Usually, they are no more than half an inch in diameter. They result from an overgrowth of different types of cells found within the dermis, the second layer of the skin.
The colour of these skin growths can vary, ranging from pink or red to brown or grey. For most people, dermatofibromas are only a cosmetic concern and don't cause any discomfort. However, in some rare instances, they can become tender, itchy, or even painful.
While dermatofibromas can occur in anyone, they are more commonly seen in adults than in children, and are more frequently found in women than in men. These growths tend to appear on body parts that are often exposed, such as the arms and legs, but they can grow almost anywhere on the body. It's also possible for an individual to develop several dermatofibromas at a time, in different areas of the body.
The Dermatofibroma Removal Procedure
Your journey to dermatofibroma removal begins with an initial consultation, at Centre for Surgery. During this session, one of our doctors will physically examine your dermatofibroma and take a detailed account of your medical history. If it's determined that removing the dermatofibroma is necessary, we will then arrange an appointment for the procedure.
At the Centre for Surgery, we aim to ensure that even minor procedures like this one are as comfortable and pain-free as possible. On the day of the removal, your doctor will use a local anaesthetic to numb the area around the dermatofibroma. You might feel a small sting as the anaesthetic is administered, but after this, you shouldn't feel any discomfort. Your doctor will then proceed to surgically excise the dermatofibroma, concluding the procedure by stitching up the area.
As dermatofibroma cells can sometimes be deeply rooted in the skin, it's possible that the procedure might leave a small scar. However, you can expect this scarring to be minimal. Our doctors will guide you on how to properly care for the scar during the healing process, helping to ensure it fades over time and becomes barely noticeable.
The recovery period after a dermatofibroma removal procedure is usually quite brief. In fact, most people can return to work and resume their normal activities immediately after the operation. However, to ensure a smooth healing process, your doctor might recommend that you avoid strenuous exercise for about a week following the procedure to prevent any injuries to the treated area.
Dermatofibroma Removal Recovery and Aftercare
Recovering from a dermatofibroma removal procedure is typically straightforward and hassle-free. Here's what you can expect:
Immediate Aftercare: Right after the procedure, you might notice some mild swelling or bruising around the treated area. This is completely normal and should gradually subside over a few days. The doctor might apply a dressing to protect the area, which you will need to keep clean and dry.
Scar Care: If the procedure left a scar, it's crucial to care for it properly to ensure it heals well and fades over time. Our doctors will provide detailed instructions on how to do this. It might include gently washing the area with mild soap and water, applying prescribed creams or ointments, and avoiding direct sunlight or using a high SPF sunscreen to prevent darkening of the scar.
Activity Level: Although most people can return to their normal routine immediately after the procedure, it's advisable to avoid strenuous physical activities, like vigorous exercise or heavy lifting, for about a week. This helps prevent any unnecessary stress on the treated area and promotes faster healing.
Follow-up Appointments: Your doctor may schedule follow-up appointments to monitor your recovery process. These are excellent opportunities to discuss any concerns or ask any questions about the healing process.
Report Any Concerns: While complications are rare, it's important to contact your doctor if you notice any signs of infection, such as increased redness, swelling, or pus, or if you experience excessive pain or discomfort.
With proper aftercare, you can expect a smooth recovery following a dermatofibroma removal procedure. Remember, every person's healing process is unique, so it's crucial to follow your doctor's specific advice and instructions to ensure the best possible outcome.
FAQs
Is dermatofibroma removal permanent?

The dermatofibroma removal procedure itself typically doesn't take very long -- it's often completed within 30 to 60 minutes, depending on the size and location of the dermatofibroma. However, it's important to remember that this time frame only pertains to the actual procedure and doesn't include preparation or recovery time.

Once the dermatofibroma has been entirely removed, it's unlikely to grow back in the same spot. This is because the procedure involves removing the overgrown cells that caused the dermatofibroma in the first place. However, it's worth noting that having a dermatofibroma removed doesn't prevent new ones from developing in other areas of your body.

As with any medical procedure, it's best to discuss expectations and potential outcomes with your doctor. They can give you a clearer understanding of what to expect based on your specific condition and overall health.

How much does dermatofibroma removal cost?

The price for the dermatofibroma removal procedure isn't fixed as it depends on several factors unique to each case. These factors can include the size and location of the dermatofibroma, the method of removal, and the specific expertise of the surgeon. Because of this variability, a definitive cost can only be provided after a thorough consultation with your doctor at our clinic. During this consultation, your doctor will be able to assess your condition and provide a detailed treatment plan tailored to your specific needs. Once this is done, you will receive a firm quote for your procedure.

It's worth noting that our Centre for Surgery is committed to providing high-quality care and transparent pricing. We understand that cost is a significant consideration, so we endeavour to ensure our patients are fully informed about all aspects of their procedure, including the cost.