Post Weight Loss Surgery
Body Contouring Surgery & Excess Skin Removal after Massive Weight Loss in London by Centre for Surgery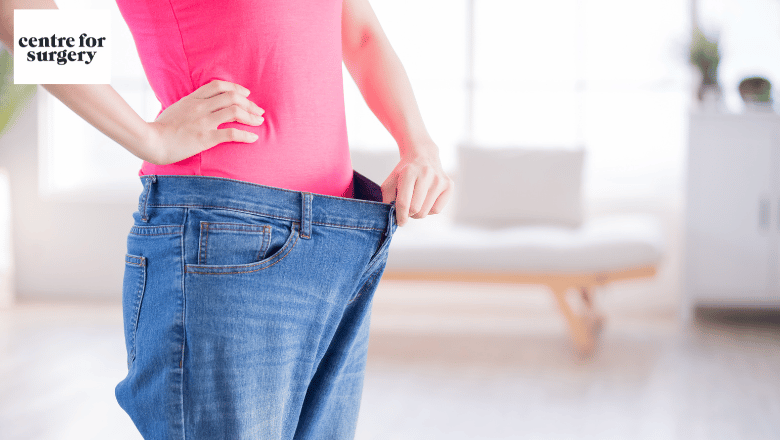 Many people have worked incredibly hard to achieve significant weight loss. The benefits of significant weight loss become overshadowed by the development of loose folds of excess skin. This can cause people to develop a significant loss of self-confidence due to skin irritation, skin infections and discomfort from skin rubbing together. Once the skin has been stretched out by previous weight gain, it does not return to its normal level of elasticity after weight loss. Diet and exercise do not improve loose skin and the only effective treatment is excess skin removal surgery.
Centre for Surgery is the leading plastic surgery clinic in the UK and our cosmetic surgeons have years of experience in carrying out post-weight loss surgery to remove excess skin. In many cases, patients may require a combination of procedures to get the best outcome depending on the location of the excess skin. Our surgeons may recommend either a combination procedure or a staged treatment approach depending on your goals for treatment. At your in-person consultation, your surgeon will provide customised recommendations on the most appropriate treatment plan to help you achieve long-lasting results.
RELATED: Arm Lift FAQs – Q&As about Brachioplasty Surgery
RELATED: Thigh Lift FAQs – Q&As about Thigh Reduction Surgery
Body Contouring After Weight Loss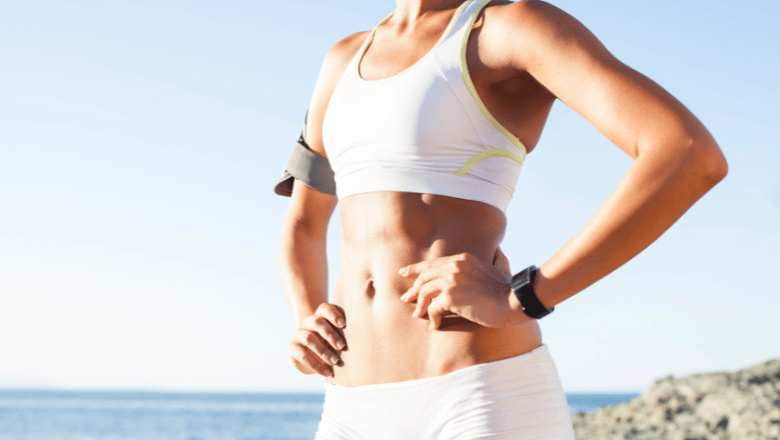 Body contouring after weight loss or post bariatric surgery most commonly involves a combination of several excess skin removal procedures which are designed to reshape the body after massive weight loss. The most common post-weight loss procedures include a tummy tuck, arm lift, thigh lift and lower body lift or belt lipectomy. Patients can achieve a defined and sculpted figure with the removal of loose skin for a significant boost in self-confidence and emotional well-being.
Go to treatment
Excess Skin Removal Surgery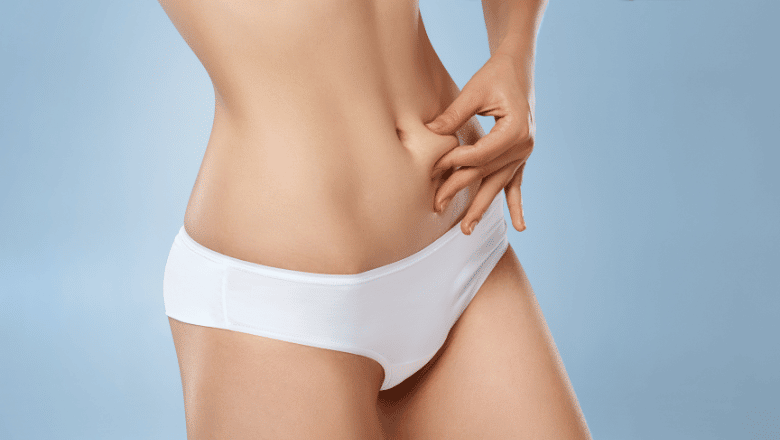 Excess skin removal surgery covers a wide range of body contouring procedures designed to get rid of sagging, loose and excess skin after massive weight loss. The most common excess skin removal procedures include abdominoplasty, breast lift, lower body lift, arm lift and thigh lift. Loose skin cannot be improved by diet and exercise; surgical removal is the only way to treat it. Our surgeons have years of experience in carrying out excess skin removal with the best results.
Go to treatment
Tummy Tuck (Abdominoplasty)

Tummy tuck, also known as abdominoplasty, is a cosmetic surgery procedure to correct sagging, excess skin, which is often caused by weight loss, pregnancy or the natural ageing process. The procedure involves both the skin and muscle being tightened, creating a smoother and firmer abdominal silhouette. This treatment is suitable for those who have reached their goal weight and are not planning any more pregnancies.
Go to treatment
Extended Tummy Tuck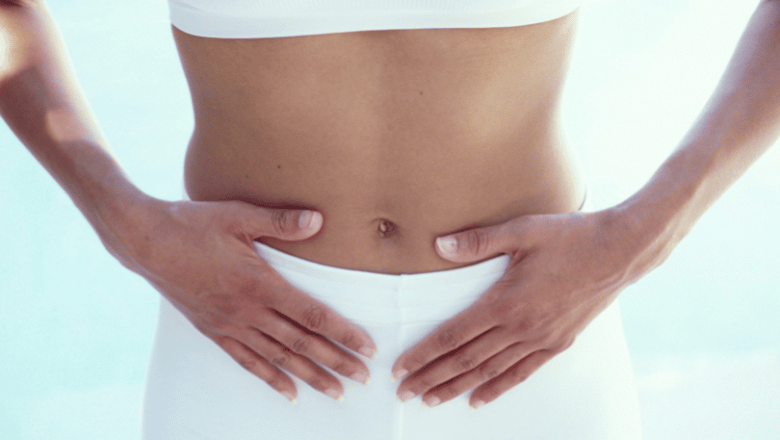 Extended tummy tuck, also known as an extended abdominoplasty, is a more surgically invasive type of surgery designed to remove excess skin and fat extending beyond the limits of a standard tummy tuck. Extended tummy tucks often involve the removal of tissue from the flanks, which means the incision for an extended tummy tuck is longer compared with a traditional tummy tuck. The procedure is most commonly carried out for people who have lost significant amounts of weight either from weight loss surgery or through natural means such as diet and exercise.
Go to treatment
Fleur de Lis Tummy Tuck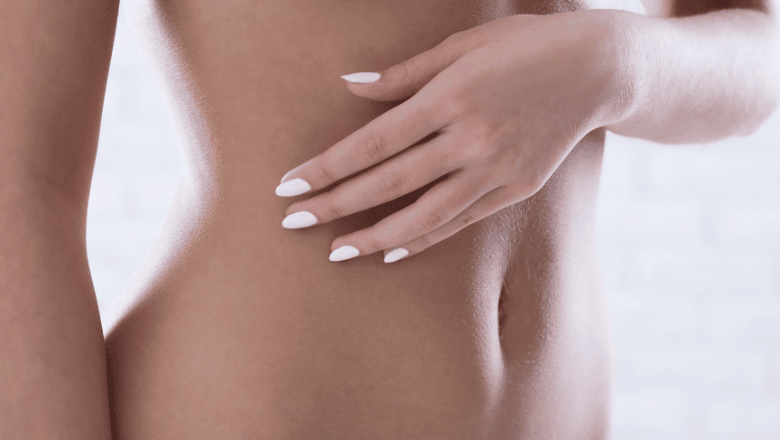 Fleur de Lis tummy tuck, also known as an FDL abdominoplasty, is a major skin removal procedure involving the tightening of loose skin affecting the lower and upper abdomen with tightening of the waistline. FDL surgery is commonly performed in patients who have lost significant amounts of weight. The procedure differs from a traditional tummy tuck in that it involves an extra midline vertical incision to eliminate excess skin.
Go to treatment
Mons Lift (Mons Reduction)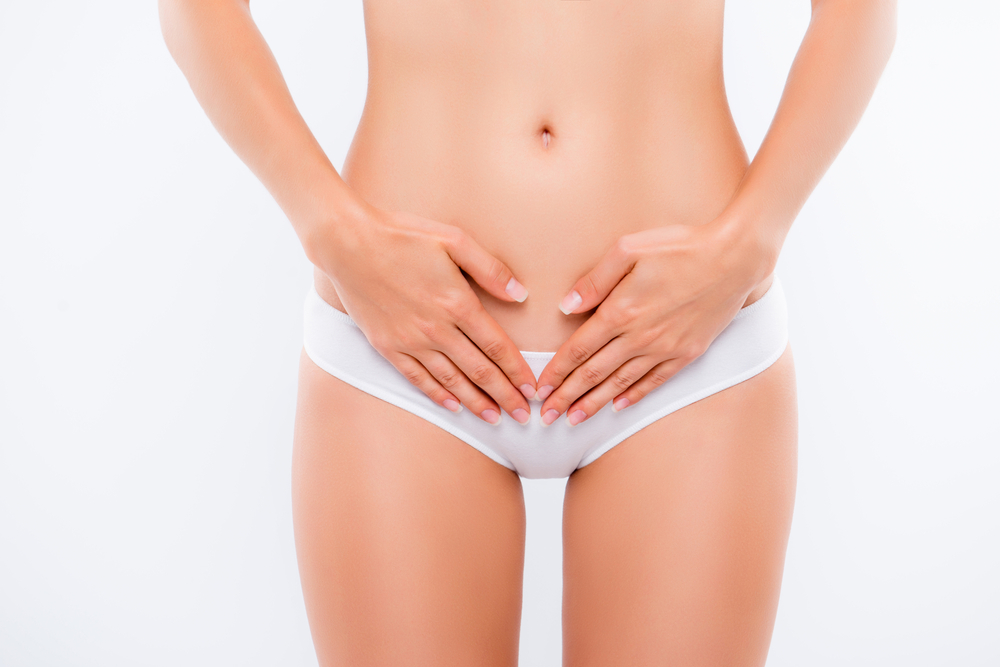 Mons lift also known as mons reduction or monsplasty is a surgical procedure designed to reduce the size of an overly prominent mons pubis. Often enlarged due to hormonal changes, weight gain and ageing, an enlarged mons pubis can negatively impact one's self-esteem and confidence. Moms pubis liposuction often combined with surgical excision is an effective way to remove the excess fat and skin, creating a smoother and tighter mons pubis.
Go to treatment
Breast Lift (Mastopexy)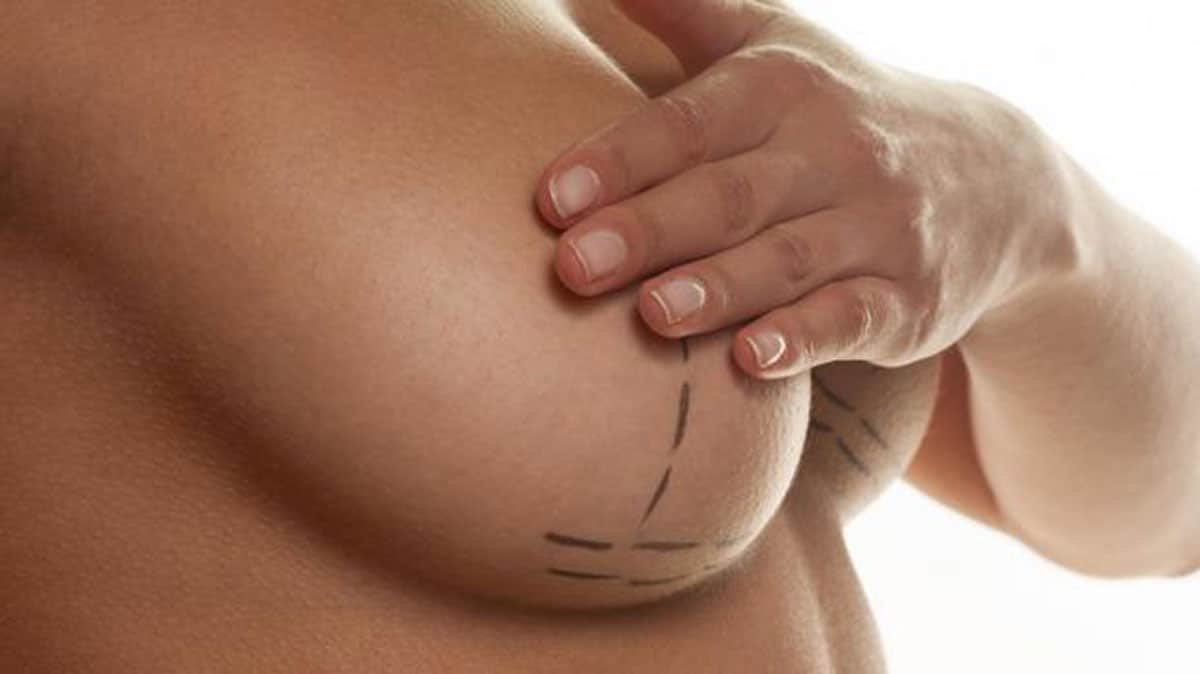 Breast lift surgery, also known as 'breast uplift' and 'mastopexy' surgery, is a procedure that helps to restore volume and shape to sagging breasts. By removing excess skin and tightening the surrounding tissue, the breasts are then raised. This procedure is ideal for women whose skin and areola size have stretched through weight loss or childbirth. Following a breast lift, patients can expect their breasts to feel firmer and appear more youthful.
Go to treatment
Mummy Makeover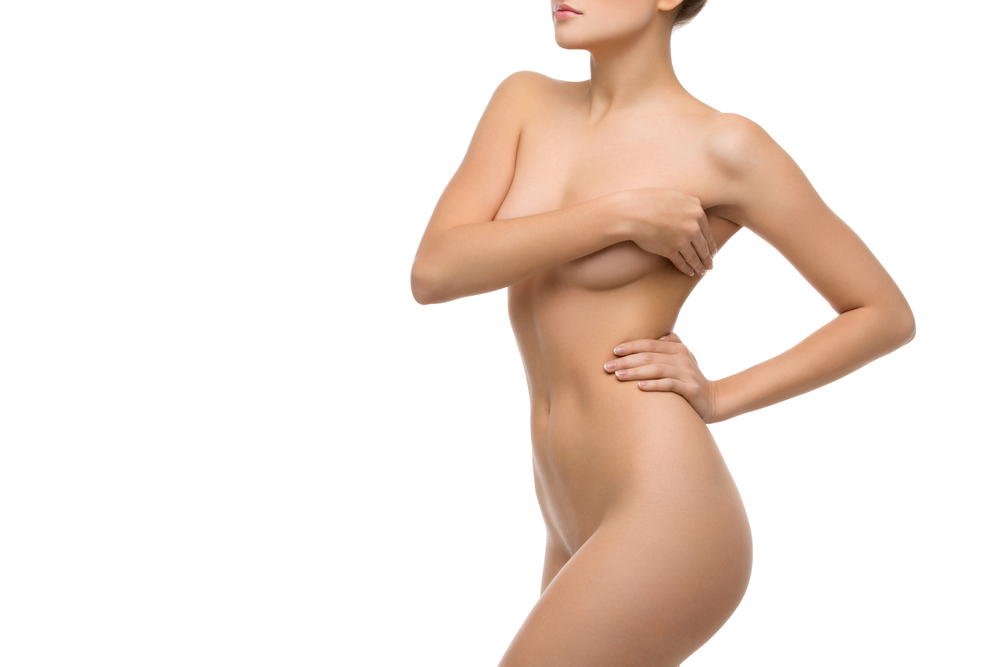 Mummy makeover is the term used to describe a combination of procedures that aim to rejuvenate a woman's body following childbirth. A mummy makeover can help improve the appearance of the breasts, remove excess skin from the abdomen and the labia; these areas are often the most affected. This procedure can help women regain their confidence and their pre-baby body.
Go to treatment
Arm Lift (Brachioplasty)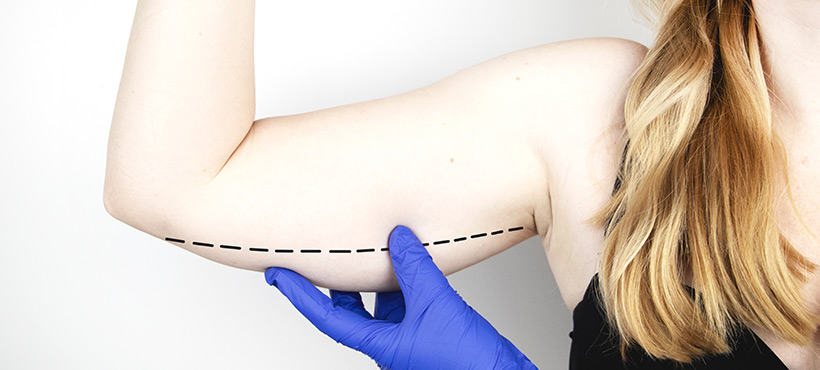 Arm lift also known as a brachioplasty or arm reduction, is a surgical procedure consisting of removing excess skin and fat from the underside of the arm. The additional skin is sometimes referred to as 'bat wings' and can be brought on by age, genetics and dramatic weight loss or gain. By removing the excess skin and fat and tightening the tissue, an Arm Lift gives the arm a smoother, toned appearance.
Go to treatment
Thigh Lift (Thigh Reduction)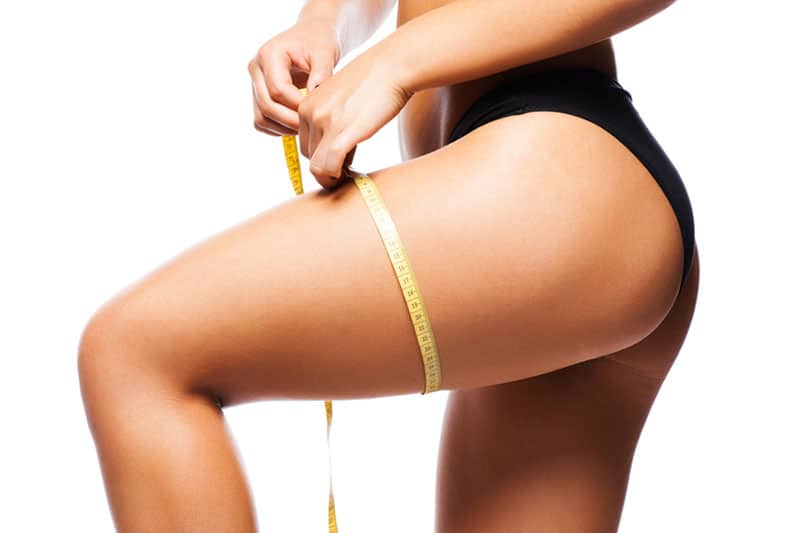 Thigh Lift or thigh reduction is a surgical procedure that reshapes the thigh and hip area by removing excess skin and fat. The remaining skin and tissue is then repositioned, creating a slimmer, firmer and more defined thigh. The thigh lift procedure is suitable for those who desire a toned appearance and are looking to improve sagging skin surrounding their thighs.
Go to treatment
Buttock Lift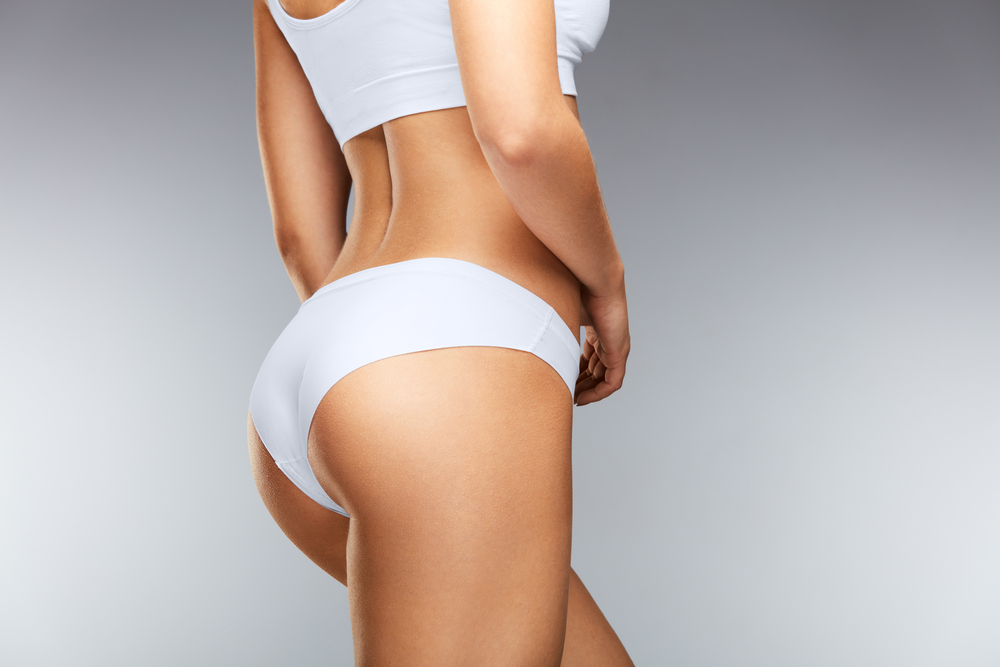 Buttock lift surgery also known as a bum lift or butt lift reshapes and elevates the buttocks by removing excess skin and fat often caused by significant weight loss. Once the excess skin and fat is removed, the remaining tissue is tightened and pulled up, raising the buttocks. Rather than adding volume like a Fat Transfer to Buttocks procedure, this highly effective body contouring procedure helps the buttocks sit higher and appear firmer.
Go to treatment
Bra Line Back Lift (Upper Back Lift)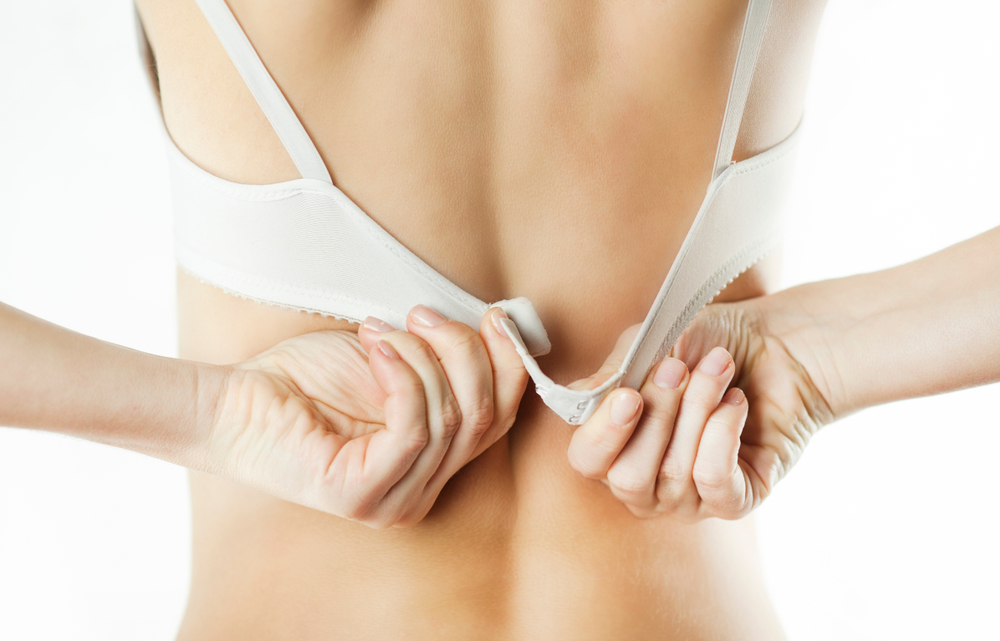 This procedure helps to contour and tighten the bulge around the bra line by removing excess fat and skin. Using liposuction, the fat is removed to improve the overall appearance of the upper back. Not only does this procedure remove excess fat and skin at the same time, the results are immediately noticeable once the swelling has gone down.
Go to treatment
Lower Back Lift Surgery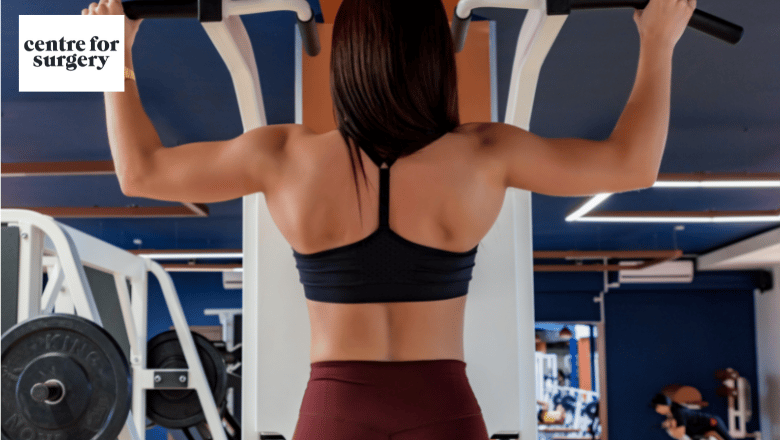 A lower back lift is a cosmetic surgery procedure that aims to improve the appearance of the lower back by removing excess skin and fat and tightening the underlying muscles and tissues. The procedure can enhance the contours of the lower back, restore a more youthful appearance, and boost confidence in one's appearance. It is typically performed under general anaesthesia and involves an incision in the lower back, followed by the removal of excess skin, fat, and tissue. The remaining skin is then re-draped and secured to create a tighter, more toned appearance.
Go to treatment
Upper Body Lift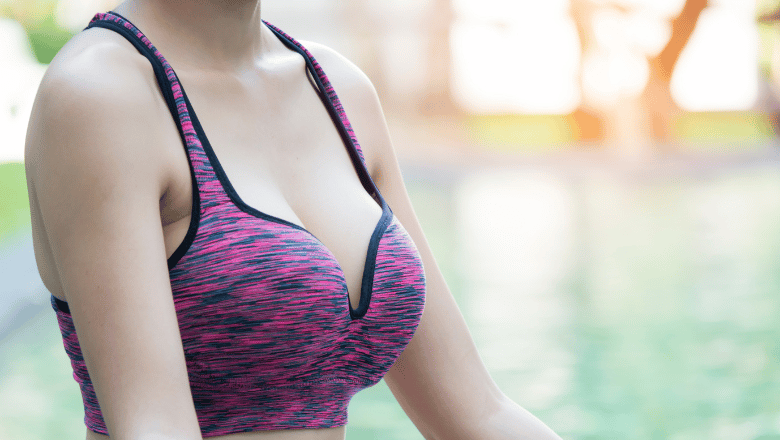 When people experience significant weight loss, they may be left with excess skin that can interfere with activities of daily living. When massive weight loss occurs, the skin does not return to its natural level of tightness. People may develop loose skin affecting their back, upper arms or breasts due to multiple pregnancies or significant weight loss. An upper body lift combines three procedures to contour and reshape the upper body, including an arm lift, bra line back lift and a breast lift.
Go to treatment
Lower Body Lift (Belt Lipectomy)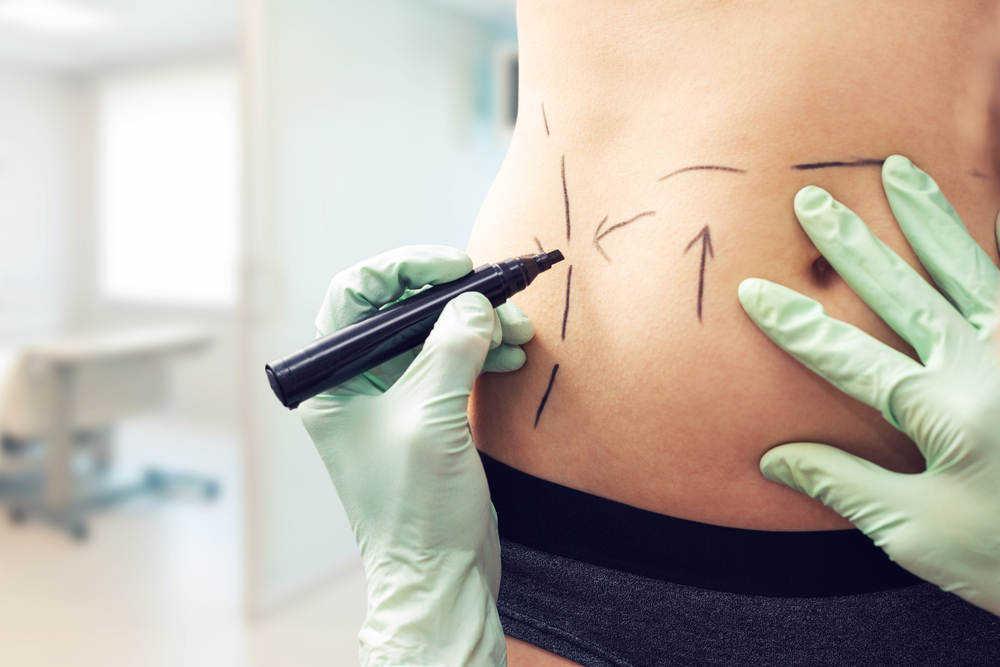 Lower body lift, also known as a belt lipectomy, often combines several procedures and is suitable for those who are looking to remove a significant amount of skin. A lower body lift often involves a combination of abdominoplasty with a buttock and outer thigh lift. As multiple procedures are combined within a lower body lift, each one is performed several months apart so that the body has time to heal and achieve the best results.
Go to treatment
Gastric Balloon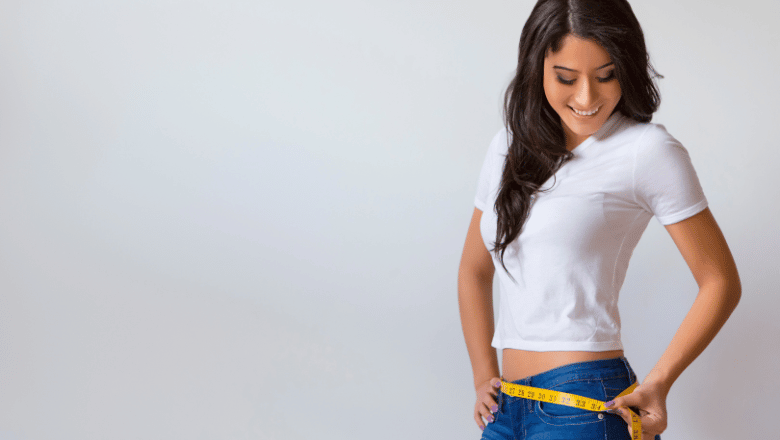 The gastric balloon procedure is highly effective non-surgical weight loss treatment involving the insertion of a saline filled balloon into the stomach which makes people feel full much quicker after a meal. There are no incisions or scars associated with fitting a gastric balloon and the treatment is fully reversible. The gastric balloon is removed after six months which ample opportunity for people to modify their dietary intake to maintain the weight loss over the long term.
Go to treatment
Endoscopic Sleeve Gastroplasty (ESG)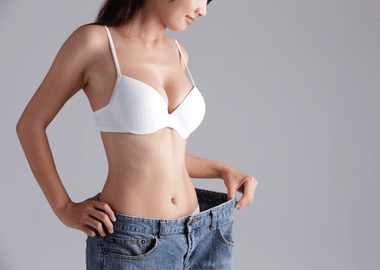 Endoscopic sleeve gastroplasty is the latest advance in obesity treatment that is designed to offer people a safe and effective alternative to traditional weight loss surgery. ESG is a non-surgical procedure involving significantly fewer risks and quicker recovery than weight loss surgery. Up to 20% of body weight can be lost within 12 months, and the procedure is an effective alternative to a gastric balloon.
Go to treatment