What is labiaplasty revision & reconstruction?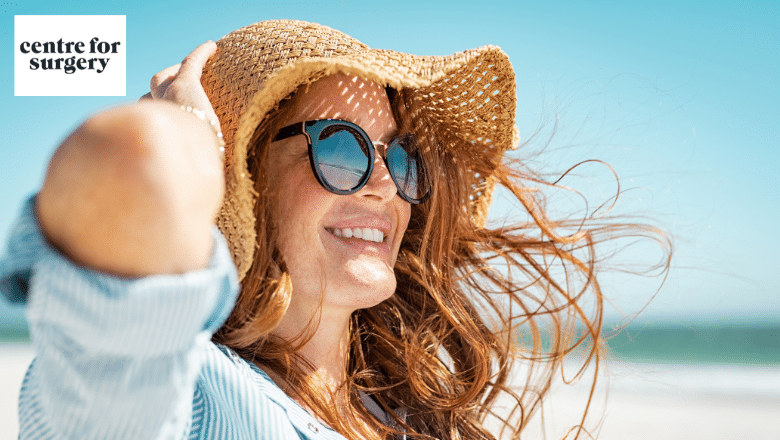 Labiaplasty is a surgical procedure that can produce life-changing results for women with large or asymmetrical labia. Labia reduction is designed to reduce or reshape the labia minora to improve their appearance and optimise function. Some women may experience pain and discomfort during sexual intercourse. Women who have labia surgery often develop a significant boost in self-confidence and emotional well-being.
RELATED: Labiaplasty FAQs – Q&As about Labia Reduction
The decision to have labiaplasty surgery is a significant one for many women. Women will often have researched the procedure in detail to find the best surgeon and clinic to carry out the procedure. Unfortunately, the outcome of labiaplasty surgery may not meet a woman's expectations. We regularly see women who have had botched labiaplasty surgery performed elsewhere, whether in the UK or overseas, including in Turkey. All surgical procedures, including labia reduction, involve certain risks. Labial tissue has complex anatomy; each patient will respond differently to surgery and postoperative recovery depending on the extent of surgical correction required. Even the best-performed labia surgery may produce an undesirable labiaplasty result.
RELATED: How to choose the best labiaplasty surgeon
For patients who are deeply unhappy with the results of the Labiaplasty procedure performed elsewhere, Dr Dimitriadi may be able to help. Dr Dimitriadi is a recognised expert in revision labiaplasty in London and can help to address any concerns you may have from previous surgery. Having a consultation will allow the surgeon to make a clinical decision as to whether they will be able to achieve what you are looking for.
RELATED: What is a revision labiaplasty?
Labiaplasty revision surgeon London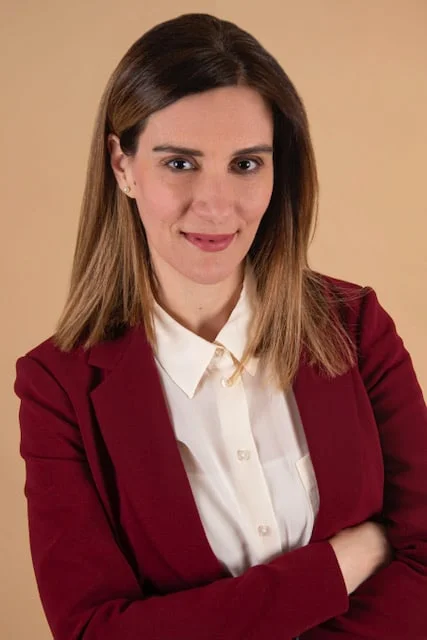 Dr Paraskevi Dimitriadi is a specialist cosmetic gynaecologist and has trained at some of the world's leading hospitals in all aspects of gynaecology. Dr Dimitriadi continues to practice in a major London teaching hospital. She takes an active interest in research into cosmetic gynaecology and lectures nationally and internationally on various topics in aesthetic gynaecology. She is a full member of the European Society of Aesthetic Gynaecology (ESAG).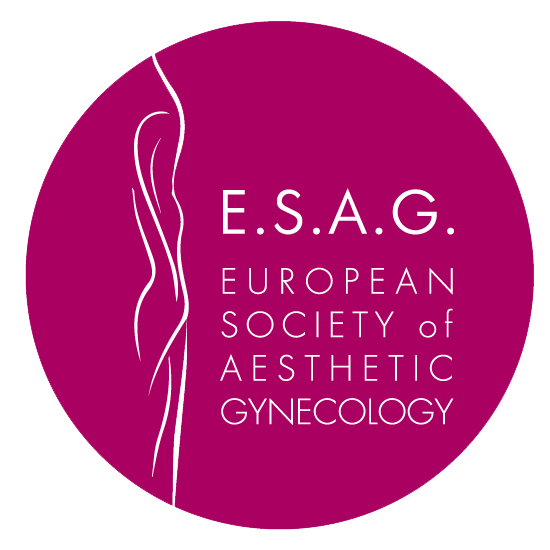 Dr Dimitriadi is known for her caring, patient-centred approach, supporting all her patients, and always striving to optimise patient outcomes at stages of the patient journey. As a female surgeon, Dr Dimitriadi understands her patient's most delicate needs and preferences, which allows her to create a personalised and bespoke treatment plan to meet the patient's goals. She is regarded as one of the top gynaecological surgeons in London by her peers. Dr Dimitriadi brings together her expertise across both surgical and non-surgical gynaecological treatments.
What are the benefits of labiaplasty revision?
Labiaplasty revision and reconstruction are each distinct surgical procedures that are designed to target specific concerns from previous labiaplasty surgery. The nature of revision labiaplasty surgery will differ between people as each procedure is customised to the structural concern needing correction. Most types of revision labiaplasty are designed to target undesirable labiaplasty results that develop from a poor surgical technique or a disrupted healing process during the recovery period.
Most types of labiaplasty concerns are considered minor in nature, although a labiaplasty reconstruction procedure may be required to address complex defects from previously botched labiaplasty surgery.
Labiaplasty revision is a different procedure from a reconstructive procedure. Both types of corrective surgery are designed to improve overall results from previous labiaplasty surgery, although the surgical techniques used for each procedure may differ significantly.
Labiaplasty revision surgery addresses minor imperfections from previous surgery that may otherwise have produced satisfactory results. Typical examples include slight asymmetry between the labia minora, uneven labial edges or excessive scarring. Revision surgery can also remove polyps or any other minor soft tissue defects that may develop after a primary labiaplasty.
Most types of revision labiaplasty are often quite straightforward to carry out. Any surgical adjustments can be carried out easily under a local anaesthetic procedure as an outpatient. It is important to bear in mind that every person is different, and the nature of the presenting problem will determine the appropriate corrective surgery.
Labiaplasty reconstruction is major surgery which requires extensive preoperative planning. This procedure is often better thought of as a redo procedure to address significant unhappiness from a botched Labiaplasty. Labiaplasty reconstructive surgery is designed to correct major problems from previous surgery, including the over-resection of labia tissue and address new problems that have developed due to the first procedure. Reconstructive surgery can take over 3 to 4 hours to perform and may involve significant surgical correction. Fewer people are suitable for reconstructive surgery as only up to 50% of patients will have problems that are amenable to surgical correction.
Am I suitable for a revision labiaplasty?
The best place to determine suitability for labiaplasty reconstruction or revision is to have a face-to-face consultation with Dr Dimitriadi. Patients who may be suitable for either revision or reconstructive labiaplasty include:
Have had a previous labiaplasty procedure.
Are dissatisfied with the results of the first procedure.
Are medically fit to have revision surgery.
Have waited a minimum of six months to undergo revision surgery.
Your surgeon will also consider other factors, including your expectations for treatment and whether these are considered realistic. A physical examination will help to assess whether labiaplasty revision or reconstructive surgery is feasible. This will depend on the extent of the problem from the first labiaplasty procedure. A full labiaplasty reconstruction is only suitable in up to half of all cases assessed.
Most types of labiaplasty surgery generally involve removing and reshaping labial tissue. If the extent of surgical deformities from excessive tissue removal is considered too great, the risks of labiaplasty reconstruction may be high enough to advise against it as a viable treatment option.
The best candidates for revision labiaplasty are those that have mild to moderate surgical defects and have realistic expectations of what the procedure can achieve. Aiming for a perfect result is not considered realistic, and your surgeon will explain the risks and complications of labiaplasty revision in detail at your consultation.
What are the most common reasons to have labiaplasty revision?
Dr Dimitriadi can use several different surgical techniques during either revision or reconstructive surgery, and the most appropriate technique chosen will be determined by the extent of the postoperative surgical deformity. Each revision labiaplasty procedure is carefully customised to the needs of each patient. In our experience, four common problems often require a labiaplasty revision and reconstruction.
Excessive tissue removal
This is due to poor surgical technique by a surgeon who has limited experience with carrying out labiaplasty. An inexperienced surgeon will often tug on the delicate labial tissue as the tissue is surgically removed with the trim technique or edge excision method. This fails to take into account the highly elastic nature of the labia. Excessive tissue removal often becomes apparent during the healing phase as the tissue returns to its normal size and shape. A labiaplasty reconstruction will be required to produce satisfactory results. Potential approaches to labiaplasty reconstruction depend on how much labial tissue remains. A specialist labiaplasty surgeon can use residual labial tissue located close to the clitoral hood to create an appropriately sized labia minora. Please be aware that corrective surgery is not always possible for this type of labia deformity.
Insufficient tissue removed
This is a straightforward problem to correct with a revision labiaplasty. This common problem occurs when the original surgeon removes less tissue than desired by the patient due to a lack of understanding of the patient's goals for treatment. An inexperienced surgeon may also be tentative in removing the appropriate amount of labial tissue. Corrective surgery is generally straightforward as it involves removing smaller amounts of extra tissue using either a trim or wedge technique.
RELATED: Trim Labiaplasty vs Wedge Labiaplasty
Separated wound edges
Wound edge separation often develops due to a localised haematoma beneath the skin due to a flawed surgical technique carried out by an inexperienced surgeon. The edges of the tissue which has been removed as part of a wedge labiaplasty often fail to heal correctly, which may result in the appearance of uneven edges, prominent scarring or the formation of 'dog ears', which is used to describe bunched up tissue towards one end of the incision. This problem often requires a reconstructive labiaplasty to completely revise the results of a previous botched wedge labiaplasty.
Excessive scarring
Failing to stitch the edges of the incision together with meticulous technique can result in the formation of excessive scarring. Some parts of the incision may have lumpy areas, while other women may notice obvious holes where stitches were previously holding the edges of the incision together.
This is a relatively straightforward problem to correct with revision surgery provided adequate labial tissue is used in the procedure. Patients should wait at least three months before having revision surgery as the healing wound will contain delicate and friable tissue that is prone to repeat would breakdown.
Why choose Centre for Surgery for labiaplasty revision?
Centre for Surgery is the leading cosmetic surgery clinic, and our cosmetic gynaecologists have many years of experience helping women in London and the surrounding areas. If you have been thinking of having corrective surgery as part of a labiaplasty revision or reconstructive surgery, please call us on 020 7993 4849 or complete the contact form below. Our surgeons are experts in all the recognised labiaplasty techniques and will devise a detailed preoperative plan to give the best possible chance of success after revision or reconstructive labiaplasty surgery. We commonly see women who have had botched labiaplasty surgery carried out overseas, especially in Turkey. A promise of low prices lured many patients. Unfortunately, the standards of medical care, including the surgeon's experience, are often found to be inadequate.
Not everyone will be suitable for a labiaplasty revision or reconstruction. This is why choosing a highly experienced surgeon practising at a well-established private clinic such as Centre for Surgery in London is essential.