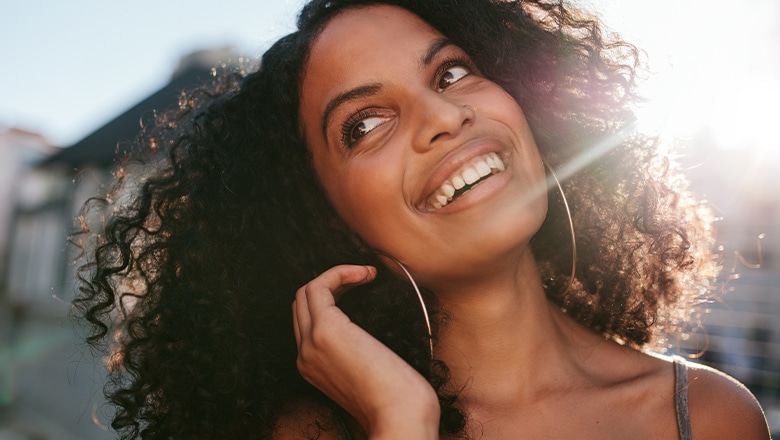 Choosing the right surgeon for labiaplasty surgery is one of the most critical decisions patients can make to get the best labiaplasty results. Unfortunately, not all surgeons have the right skills and experience to carry out labia reduction surgery competently. Revision labiaplasty may be required when poor results have been achieved following a primary procedure. Dr Dimitriadi regularly sees patients who have had botched labiaplasty procedures performed elsewhere. Dr Dimitriadi carries out over 150 labiaplasty procedures each year and increasingly carries out revision labiaplasty for women who have had surgery at another clinic.
RELATED: Labiaplasty Revision & Reconstruction
Many patients understandably come to us upset and distressed at the outcome of their procedure and are often keen to know if something can be done to improve their results. We always recommend in the first instance to be seen by your surgeon who originally carried out the procedure to see if anything can be done to correct your labiaplasty gone wrong. This is because your surgeon will clearly understand what was carried out in the first procedure and may already have a clear idea of what may need to be done as part of a revision labiaplasty procedure. If your surgeon is unable or unwilling to treat you, we may be able to help. The first step is to have a face-to-face consultation with Dr Dimitriadi for a full clinical assessment. We ask that you bring any medical notes from your first procedure for Dr Dimitriadi to review to enable her to form an accurate clinical assessment.
It is essential to be aware that the surgeon may not be able to correct your initial problem, and they certainly don't want to make things worse. Your surgeon will aim to provide an honest and accurate clinical assessment of what can be done if anything to improve your labiaplasty results.
There are two types of labiaplasty procedures. The most common type is a labia minora reduction. Many women do not like their large labia, which may cause significant embarrassment, especially in personal relationships. While some women may have large labia from birth, others may develop enlarged labia with the ageing process or after experiencing childbirth.
Excessively large labia minora can rub on certain items of clothing, and this can cause significant pain and discomfort. Some women may have difficulty riding a bike, running or even walking. A labial reduction can significantly improve both the appearance of the enlarged labia as well as relieve symptoms of pain and discomfort. Labia majora reduction is commonly performed to reduce the size of enlarged labia majora. Large labia are most commonly caused by childbirth or by women who gain or lose significant amounts of weight. Liposuction may sometimes be an effective treatment for enlarged labia majora, although our surgeons recommend surgical removal as the first-line option.
Why do women have revision labiaplasty?
The most common reason for corrective surgery to be carried out is the excessive removal of too much labial tissue. Inexperienced surgeons often exert traction on the labia as they are making the incision, and this can result in too much tissue being removed as the labia are naturally elastic and will shrink in size after releasing the tissue. Excessive removal of labia minora can be complicated to surgically correct. In some cases, some extra tissue may be located at the bottom of the labia near the perineum or towards the upper end near the clitoral hood. In these cases, a V-Y reconstruction may be performed. Many experienced surgeons have difficulty with managing excessive tissue around the clitoral hood and often leave excessive tissue behind in this area. This extra tissue can be very useful for reconstructive surgery when too much labia minora has been removed.
RELATED: Is labiaplasty painful?
Other reasons women may seek revision surgery for a botched labiaplasty include the surgeon using a poor surgical technique, which may result in the development of a haematoma. A haematoma is a collection of localised blood within the labia. The haematoma can prevent the suture line from healing adequately, leading to a wound breakdown. This can lead to an unsightly 'step deformity' on the labial edge. In some cases, your surgeon may be able to trim these edges, but in most cases, a repeat wedge technique may need to be performed. This second procedure may not heal as well as the primary surgery.
The least common type of botched labiaplasty result is because of surgeons removing inadequate amounts of labial tissue during the first procedure. This problem most commonly arises from a lack of communication between the patient and surgeon on the agreed amount of labial tissue to be surgically removed. Although from a reconstructive surgery point of view, removing less tissue than more at the first procedure is better, the patient has become unnecessarily subject to having a second revision labiaplasty procedure.
How to choose the best surgeon for labiaplasty?
The best way to minimise the need for a second corrective labiaplasty procedure is to ensure it is carried out correctly in the first place. This is why it is essential for the surgeon to carry out meticulous preoperative planning. In a small number of cases, it may be challenging to achieve good results if the first procedure is not carried out correctly. Some patients may be suitable for a revision labiaplasty, but this will be determined case-by-case by labiaplasty surgeon Dr Dimitriadi.
RELATED: How to reduce labiaplasty swelling
We recommend conducting detailed research on your choice of surgeon and clinic when considering labiaplasty surgery in London. It would be unwise to base your decision on the best labiaplasty surgeon on price alone. We continue to treat patients who have had botched labiaplasty procedures overseas, mainly from Turkey, who chose there based on cheap labiaplasty prices.
Revision labiaplasty often requires reconstructive surgery and can take at least 2 to 3 hours to carry out and is always carried out under a general anaesthetic for your full comfort both during and after the procedure.
RELATED: How much does a labiaplasty cost?
If you are keen to learn more about correcting botched labiaplasty surgery and if you are a suitable candidate, please get in touch today on 020 7993 4849 and speak to one of our friendly and experienced patient coordinators. Please be advised that there is a non-refundable consultation fee for revision labiaplasty of £250 for the doctor's detailed clinical assessment. You should also be aware that there is no guarantee that Dr Dimitriadi will recommend surgery as the results could be too severe to warrant a successful labia reconstruction procedure.
RELATED: Labiaplasty before and after photos
Amazing from start to finish, the communication was the main thing was fully informed and looked after, on the day of my breast augmentation, the staff were fab and made me feel at ease through out the whole process. Thank you so much.
Mohammed Farid
18/11/2021
I've had such a great experience with excellent advice, care and attention and surgical treatment (gynaecomastia) - I can fully endorse the treatment I have received from Centre for Surgery with absolutely no qualms at all. Brilliant in every way - thank you all so much.
Caroline Thorpe
14/11/2021
Very pleased with my whole experience of having a procedure. Was so nervous about getting treatment and i was reassured and felt so comfortable throughout thanks to the amazing nurses. I definitely made the right decision to have breast augmentation at centre for surgery with dr erel.
Melissa Briggs
08/11/2021
So glad I went with centre for surgery, the whole process went very smoothly from the consultations down to the actual day of the procedure. I was so nervous on the day but the whole team put me at ease and I'm happy with my results as I feel a lot more comfortable wearing certain clothes now. My surgeon was Alberto Di Giuseppe who performed a breast Augmentation on me, and I would definitely recommend as he was very clear on what the outcome of the surgery would be and which size would look the best for my frame.
Couldn't be happier with Dr Tillo work,i had my breast surgery one week ago and so happy with the results so far,all the staff are extremely nice and very supportive,i would definitely recommend their services,thank so much
From start to the finish everything was perfect for tummy tuck surgery. All staff is very friendly and the aftercare has been good. The Doctor and the nurse team was fantastic. I'm so happy...result is amazing. Thank you!!!
This was overall a great experience, all the staff at Centre for Surgery were friendly and put me at ease. It is a nerve wracking thing to go through an op but the staff were so nice. Mr Ertan has got a great team around him. On the day of the operation everything went smoothly to plan, there was no delay or holdups, I had another consultation with Mr Ertan who confirmed what was going to be done and that I was still happy to proceed. I was prepped for the procedure, I met with the anaesthetist who again was really nice and put me at ease explaining his role. After the procedure I woke up with the nurse by my side making sure I was OK and checking on me, I was able to stay in the clinic until I was ready to leave and was not rushed at all. I was well looked after from the start to the point when I was discharged. Post operation I was staying at a local hotel it was so close there was no point in even getting a taxi and I was able to walk back where my partner was waiting for me. I was expecting a lot of bruising to both my eyes but there was very little if any by the time the cast came off after 7 days, I am now at the two week post operation point and it is healing well with no outwardly visible bruising or scaring. The next milestone is a checkup at the 6 week point with my surgeon. If you're thinking of having something like this done I would highly recommend getting in touch with Centre for Surgery.
The staff at Centre for Surgery were very kind and accommodating. They answered any questions I had about the procedure and were constantly checking up on me. A special thank you to Christina for all her support throughout.
I would just like to state the quality of care received from the nurses at Centre for Surgery was beyond the highest level. Sophie takes her patient care to another level beyond words. She always puts me at ease. She is there for me even at awkward hours just when I mostly needed reassurance and she is one of the most compassionate nurses I have come across and demonstrates her passion naturally for caring for others. She totally deserves recognition at its finest and thank you for always being there for me. 😍