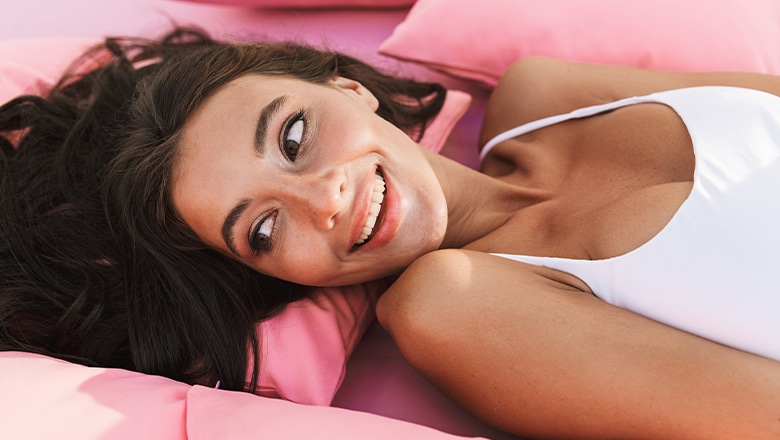 Labiaplasty, which is sometimes referred to as vulval surgery or labial reduction, is a surgical procedure that is becoming increasingly popular. The procedure is designed to reshape and reduce the size of the inner skin of the vaginal folds (called the 'labia minora').
Here we will explain how much the different types of labiaplasty procedure will cost at the Baker Street Clinic, and how to choose a surgeon (although at the Baker Street Clinic, all of these types of procedures are carried out by Dr Dimitriadi).
Labiaplasty procedures are customised to the needs of the individual patients, and because of this, the exact cost of the procedures can only be determined after a face-to-face consultation with Dr Dimitriadi. Labiaplasty starts from £4000 depending on whether labia minora reduction is carried out alone or combined with a labia majora reduction. One-sided labia minora reduction may cost less.
RELATED: How to choose the best labiaplasty surgeon?
What is included in the listed prices? The pricing for labiaplasty procedures as described above includes the following:
Surgeon's fees
Anaesthetist fee if a general anaesthetic is planned
Facility fee
Unlimited follow-up appointments
RELATED: What is a revision labiaplasty?
Your surgeon may prescribe you pain relief medication, to ease discomfort, right after the completion of the surgery which will have to be paid for separately. There is also a chaperone, scans and testing services available if they are required.
Additionally, any other cosmetic treatments that you may wish to have will also be priced separately.
Why do women choose to have labiaplasty?
The popularity of labiaplasty has increased in recent years. There is now an increased public awareness of problems with overdeveloped labia minora. An increasing proportion of women seek treatment not only for aesthetic reasons but also for functional reasons. There is a wide range of normal variation in the size and shape of the labia although in recent years the trend is more towards a smaller and more compact appearance. The reasons for seeking a labiaplasty include both aesthetic and functional concerns. It is important for the specialist gynaecologist to understand the full range of symptoms associated with larger or misshapen labia minora and the best method for surgical correction. According to several recently published studies in the medical literature, labiaplasty has a satisfaction rate of over 95%. As more research is conducted into labia reduction surgery, Dr Dimitriadi is better able to understand the reasons for the procedure and recommend the best techniques for an optimal result.
The rise in popularity of waxing (Brazilian or Hollywood), shaving and laser hair removal have also made many women aware of the appearance of their genitalia. Women may compare the appearance of their genitalia to the appearances found on the internet. Unfortunately, exposure to unrealistic media images may make some women feel particularly self-conscious and decide to have vaginal rejuvenation surgery.
Can I get a labiaplasty on the NHS?
Because labiaplasty is purely a cosmetic procedure, it will not normally be available on the NHS nor covered by private medical insurance. In rare cases, however (for instance, if the vaginal lips are 'abnormal' then the procedure might be covered.
For example, the procedure could be covered by private insurance or the NHS if the procedure is carried out dues to tears following childbirth, or if it is to remove cancerous tissue. Check with your GP and/or insurance provider if you feel you may meet any of these criteria.
How to choose the best labiaplasty surgeon
If you are thinking about having labiaplasty surgery, you should find a cosmetic gynaecologist that is not just qualified but also experienced in this highly specialised procedure.
Be sure that you check the surgeon's qualifications to make sure that they are on the GMC specialist register and also have extensive training that is easily verifiable. Dr Dimitriadi is a fully accredited specialist cosmetic gynaecologist. You should also research the surgeon's specific experience in performing labiaplasty procedures. This will help you to make sure they have finetuned the necessary skills and, frankly, the expertise required to produce the very best labiaplasty results. Lastly, try and do some research into the safety procedures that the surgeon will take throughout the entire labiaplasty procedure.
What does labiaplasty involve?
Labiaplasty surgery is highly individualised, surgeons will very often make use of a range of different techniques that are tailored to the individual needs of the patient. Generally speaking, labiaplasty surgeries are conducted under local anaesthetic, as opposed to general, and the procedures take around 1 to 2 hours to complete from start to finish.
Once the anaesthetic has been administered, the surgeon next removes the unwanted, excess, tissue of the labia minora using a scalpel, tucking it under the external tissue of the vaginal lips (labia majora). As a final step of the labiaplasty procedure, the surgeon will use dissolvable stitches to close up the incisions.
Should you have any questions, queries or concerns about the labiaplasty surgery, be sure to bring them up with the surgeon during your initial consultation.
What does labiaplasty recovery involve?
After the procedure, you may notice some labial swelling, soreness and bruising during the recovery from the labiaplasty procedure. These after-effects will gradually dissipate within the first two weeks following the procedure. After this period, the majority of patients can continue with their regular daily activities.
However, it can take upwards of 6 to 8 weeks for the area to heal completely, and as such patients should refrain from any strenuous exercise, intercourse and wearing tight clothing until then.
When will I notice labiaplasty results?
The length of time it takes to see the final results of the labiaplasty procedure can vary from between 6 and 12 weeks after the swelling subsides. After this time, the patient should be able to enjoy the permanent benefits of the labiaplasty procedure.
Is labiaplasty surgery worth it?
Labiaplasty surgery is seen as being a worthwhile, and sometimes an important, procedure for those women that report discomfort. This discomfort can come from their labia itself or aesthetic concerns, and this can boost their quality of life either physically, psychosocially or both.
RELATED: Labiaplasty before and after photos
That being said, patients must have realistic expectations when they head into the process. As such, patients are encouraged to discuss their expectations with their surgeon during the initial consultation phase.
Labiaplasty at Centre for Surgery in London
If you are thinking of having a labiaplasty procedure to address aesthetic concerns or physical issues, concerning your labia, then the labiaplasty procedure may be a suitable option for you. To find out about the labiaplasty procedure here at Centre for Surgery, specifically our Baker Street Clinic, then book a consultation today with Dr Dimitriadi.
Dr Paraskevi Dimitriadi is London's leading aesthetic gynaecologist. Indeed, she is among the best in her field in the whole country. Dr Dimitriadi has trained at some of the world's leading hospitals in all aspects of gynaecology and is a full member of the European Society of Aesthetic Gynaecology (ESAG).
To book your complimentary consultation, you can complete our simple contact form, or give us a call on 0207 993 4849.
Get in touch with us and let's get you booked in. We look forward to hearing from you!