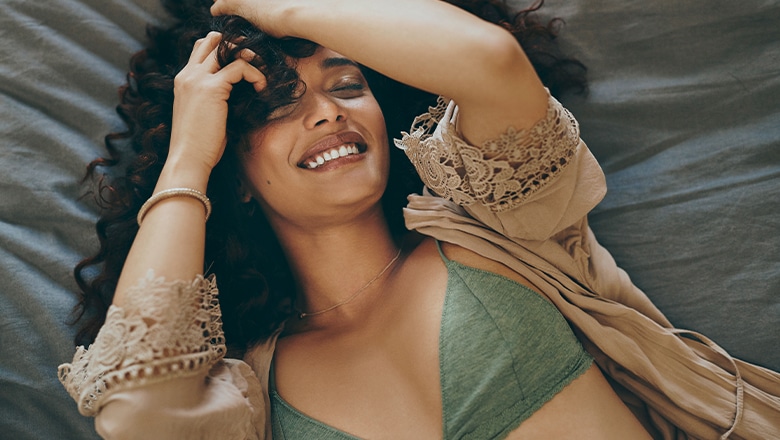 Labia minora reduction is the most commonly performed type of labiaplasty. Enlargement of the labia minora can cause functional or aesthetic problems or both and are effectively corrected with surgical reduction of the labia minora.
Many women have concerns about the size, shape or outline of the labia minora which are the inner folds that are positioned on either side of the vaginal opening. Enlarged labia minora can be due to hereditary factors, stretching from childbirth or the ageing process. The procedure of labia minora reduction aims to change the size of the labia minora for optimum aesthetics.
Labia minora reduction is the most common type of labiaplasty and is a surgical procedure for reducing the size of the inner labia. There are two types of factors for performing labia minora reduction – functional and aesthetic. Functional reasons include discomfort in wearing certain types of clothing, playing sports or discomfort from sexual intercourse. Labia minora reduction is also performed for purely aesthetic reasons. Although there the range of normality is broad when it comes to the appearance of the labia minora, labia minora reduction is able to provide a robust treatment solution for all types of labia sizes and shapes.
The excess labia minora on one or both sides is carefully trimmed with precise surgical techniques and the newly reduced tissue is closed with dissolvable sutures which do not need to be removed at a later appointment. Labia minora reduction is easily and comfortably performed with local anaesthetic +/- oral sedation. TIVA general anaesthetic is also an option if you wish to be asleep for the procedure. The whole procedure takes about 1 to 2 hours, and all patients are able to go home several hours later for their recovery.
Best Labiaplasty Surgeon in London
Dr Dimitriadi is a true highly specialised expert in her field of aesthetic gynaecology and Women's health and is highly experienced in labia minora reduction. She has dedicated her practice to a small number of gynaecological procedures that she performs frequently. Being trained as a gynaecologist and with her extensive background in Women's health allows her to assess you in a holistic manner as she regularly performs gynaecological procedures for conditions such as endometriosis, menorrhagia and other common conditions affecting women of childbearing age. We do not subscribe to the 'Jack of all trades' model of medicine. All specialists at Centre for Surgery perform procedures within a very focused remit for optimal outcomes.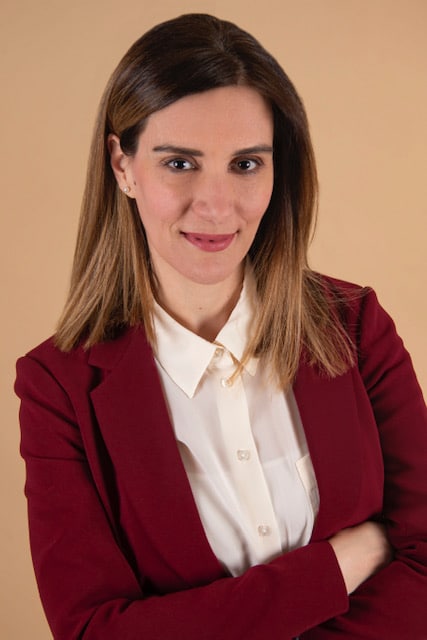 If a patient wishes to be considered for liposuction, abdominoplasty or breast surgery, Dr Dimitriadi often works very closely with her plastic surgeon colleagues. It is quite common for procedures to be combined and our plastic surgeons are able to perform procedures such as liposuction in the same procedure alongside Dr Dimitriadi.
All-female team for your consultation, procedure and aftercare – Dr Dimitriadi has handpicked a highly skilled team of specialist female nurses.
Significant experience in all types of labia minora reduction – wedge resection, trim method and de-epithelialisation.
Choice of local anaesthetic or general anaesthetic.
We own and manage our own surgical facilities. Properly performed labia minora reduction takes time and should not be rushed. Dr Dimitriadi performs a maximum of two procedures in a day. We do not cram 5-6 procedures into one day like other providers. You want your surgeon to be well-rested and mentally and physically sharp to perform labiaplasty to get the very best results.
Dr Dimitriadi lives and works in London. We don't work with fly-in, fly-out surgeons. This is very important because whilst your surgeon takes all precautions to minimise complications, complications can and do occur and our surgeons are readily available to manage any issues if and when they arise.
Initially, I felt really uneasy about having to undergo surgery as I have never had one in the past. However after my initial consultation with Dr Paraskevi, where she took her time to explain everything in great detail, I felt so much more confident. She is really friendly, honest, sympathetic and caring. During the surgery, Dr Paraskevi made me feel at ease, she was super attentive, responsive to my needs and I didn't feel as if my procedure was getting rushed at all. I am so grateful that I was under her care! I spent a really long time researching where to do my surgery and I am so glad that I chose Centre for Surgery! Highly recommend. Verona Morina ⭐️⭐️⭐️⭐️⭐️
Risks of going abroad for cosmetic surgery
SCHEDULE YOUR LABIA MINORA REDUCTION CONSULTATION
To find out more about the labiaplasty procedure, why not give us a call on 0207 993 4849 and speak with one of our expert patient coordinators and make that first step to a new you.
Labia Minora Reduction Cost
What is included in my treatment package?
As many preoperative consultations with your surgeon as you like to make sure the procedure is right for you
Treatment at a specialist day surgery facility recently rated 'Good' by the CQC
Enhanced same-day discharge with the added benefits of recovering in your own home
24/7 clinical support from your surgeon for the first 48 hours and our expert postoperative support team
Your very own dedicated patient coordinator
In-depth preoperative medical assessment to make sure you are fully fit for your procedure
Exceptionally high standards of postoperative care described as 'outstanding' by the CQC with regular telephone and face to face checks
Labia Minora Reduction Before and After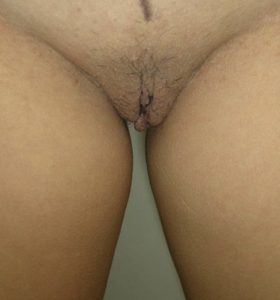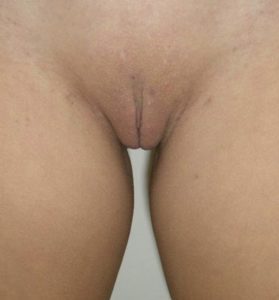 Amazing from start to finish, the communication was the main thing was fully informed and looked after, on the day of my breast augmentation, the staff were fab and made me feel at ease through out the whole process. Thank you so much.
Mohammed Farid
18/11/2021
I've had such a great experience with excellent advice, care and attention and surgical treatment (gynaecomastia) - I can fully endorse the treatment I have received from Centre for Surgery with absolutely no qualms at all. Brilliant in every way - thank you all so much.
Caroline Thorpe
14/11/2021
Very pleased with my whole experience of having a procedure. Was so nervous about getting treatment and i was reassured and felt so comfortable throughout thanks to the amazing nurses. I definitely made the right decision to have breast augmentation at centre for surgery with dr erel.
Melissa Briggs
08/11/2021
So glad I went with centre for surgery, the whole process went very smoothly from the consultations down to the actual day of the procedure. I was so nervous on the day but the whole team put me at ease and I'm happy with my results as I feel a lot more comfortable wearing certain clothes now. My surgeon was Alberto Di Giuseppe who performed a breast Augmentation on me, and I would definitely recommend as he was very clear on what the outcome of the surgery would be and which size would look the best for my frame.
Couldn't be happier with Dr Tillo work,i had my breast surgery one week ago and so happy with the results so far,all the staff are extremely nice and very supportive,i would definitely recommend their services,thank so much
From start to the finish everything was perfect for tummy tuck surgery. All staff is very friendly and the aftercare has been good. The Doctor and the nurse team was fantastic. I'm so happy...result is amazing. Thank you!!!
This was overall a great experience, all the staff at Centre for Surgery were friendly and put me at ease. It is a nerve wracking thing to go through an op but the staff were so nice. Mr Ertan has got a great team around him. On the day of the operation everything went smoothly to plan, there was no delay or holdups, I had another consultation with Mr Ertan who confirmed what was going to be done and that I was still happy to proceed. I was prepped for the procedure, I met with the anaesthetist who again was really nice and put me at ease explaining his role. After the procedure I woke up with the nurse by my side making sure I was OK and checking on me, I was able to stay in the clinic until I was ready to leave and was not rushed at all. I was well looked after from the start to the point when I was discharged. Post operation I was staying at a local hotel it was so close there was no point in even getting a taxi and I was able to walk back where my partner was waiting for me. I was expecting a lot of bruising to both my eyes but there was very little if any by the time the cast came off after 7 days, I am now at the two week post operation point and it is healing well with no outwardly visible bruising or scaring. The next milestone is a checkup at the 6 week point with my surgeon. If you're thinking of having something like this done I would highly recommend getting in touch with Centre for Surgery.
The staff at Centre for Surgery were very kind and accommodating. They answered any questions I had about the procedure and were constantly checking up on me. A special thank you to Christina for all her support throughout.
I would just like to state the quality of care received from the nurses at Centre for Surgery was beyond the highest level. Sophie takes her patient care to another level beyond words. She always puts me at ease. She is there for me even at awkward hours just when I mostly needed reassurance and she is one of the most compassionate nurses I have come across and demonstrates her passion naturally for caring for others. She totally deserves recognition at its finest and thank you for always being there for me. 😍