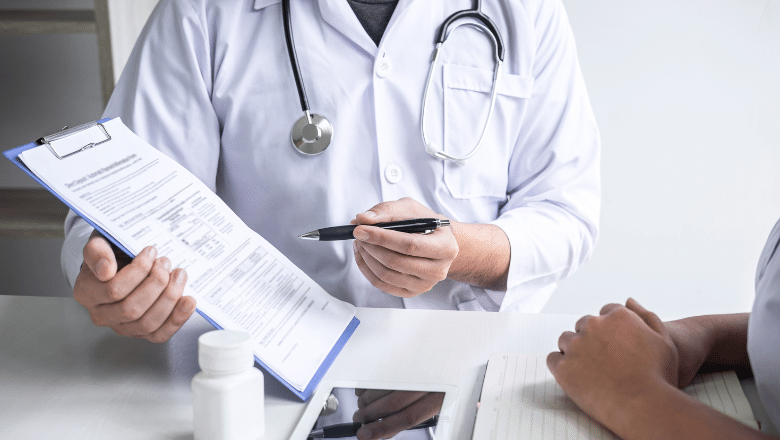 Preparing for Transgender or Gender Affirmation Surgery: Questions to Ask Your Surgeon
Embarking on the journey towards transgender or gender-affirming surgery requires both physical and emotional preparedness. One of the best ways to prepare is by asking your surgeon a plethora of questions to ensure you have a comprehensive understanding of the process. Here at Centre for Surgery, we've collated 10 of the most commonly asked questions about transgender surgery at our Baker Street clinic:
10 Crucial Questions to Discuss with Your Transgender Surgeon
As you prepare for your initial consultation with a gender affirmation surgeon, it's essential to equip yourself with a comprehensive list of questions. These inquiries will help ensure your surgical journey is successful, covering topics from your surgeon's qualifications to the strategies you need to ensure optimal results. Let's dive into the top ten questions you should explore with your surgeon before MTF gender confirmation surgery.
What prerequisites exist before I can book my Gender Affirmation Surgery?
Most surgeons necessitate a WPATH letter from a therapist or corresponding paperwork before scheduling MTF gender confirmation surgery. Ask your surgeon about their precise requirements and strategies that could expedite the scheduling process.
What credentials and experience do you possess?
Although it might seem an obvious question, it's vital to remember that surgeons vary significantly in their qualifications and specialities. When considering MTF transgender surgery, ensure that your chosen surgeon is a specialist in plastic surgery, boasting extensive experience treating transgender patients and conducting the surgery. Begin by asking about their years of experience in transgender surgery and their specific training in MTF transgender surgery techniques.
RELATED: Choosing Your Surgeon
Am I a suitable candidate for the procedure?
Everyone is not a viable candidate for MTF transgender surgery. Your suitability depends largely on the particular procedure you're aiming to schedule. Your surgeon will guide you through their range of treatments, possibly suggesting alternatives that might offer a better fit. For example, breast augmentation is a prevalent procedure for MTF patients.
It's beneficial to research the procedures you're contemplating before your consultation. However, remember that your surgeon will provide their professional recommendation based on which procedure will yield the best results for you.
How and where will my procedure be conducted?
Top surgery takes place at our state-of-the-art Baker Street clinic in central London. During your consultation, your surgeon will elucidate the procedures they offer that could deliver the results you're seeking.
Ask for a comprehensive explanation of each procedure and ensure you grasp the process fully. Understanding your treatment will help you feel more prepared and comfortable about what to expect on the day of your surgery.
How can I enhance my results and lower the risk of complications?
The optimal way to secure the best results from MTF Top surgery is by diligently adhering to your surgeon's instructions. During your consultation, ask about strategies to enhance your results and minimise the risk of complications.
While there are measures you can take before any surgery to decrease risks (such as quitting smoking), each procedure is unique. A competent gender reassignment surgeon will be able to guide you on how best to prepare for your specific treatment.
Which surgical technique would you recommend?
There are various techniques utilised for MTF gender confirmation surgery. For instance, breast augmentations offer both saline and silicone implants, with differing methods for placing the implants. Every choice has its advantages and disadvantages, and understanding your options is vital before making a final decision.
While the list of options may initially seem overwhelming, a proficient surgeon with experience in gender affirmation surgery will guide you through the decision-making process and help you select the best option for your body.
Do you have a portfolio of Top surgery before and after photos for this procedure, and what results can I anticipate?
Ensuring that the procedure you select can deliver the results you hope for is crucial. Requesting before-and-after photos of previous patients can offer an indication of the potential results. The fundamentals of each procedure are typically similar, irrespective of the surgeon, but each surgeon brings their unique style and level of expertise. Examine each image carefully to understand how the procedure may alter your body.
What preoperative and postoperative instructions will I need to follow?
As previously mentioned, the most reliable way to secure optimal results is by strictly following your surgeon's instructions. Your surgeon will equip you with a detailed list of pre-operative and post-operative instructions to ensure your treatment runs as smoothly as possible. Each procedure will have its own set of guidelines. Request these instructions well in advance so you can adequately prepare.
RELATED: Pre-Surgery FAQs – Preparing for Cosmetic Procedures
Typical pre-operative instructions may include completing blood tests, ceasing smoking, and avoiding alcohol. Standard post-operative instructions often involve taking prescribed medication and refraining from strenuous activities for a certain period.
What is the expected recovery period after Top surgery?
The recovery period varies depending on the procedure you choose. Most breast augmentation surgeries, for instance, do not require a substantial recovery period.
Inquire about what your recovery might entail so you can make necessary arrangements in advance. At the very least, you will need to plan for someone to collect you after surgery and supervise you during the initial 24 hours post-procedure.
What are the potential risks and complications?
All surgeries carry inherent risks of complications. Inquire about the most common risks and complications linked to your chosen procedure and MTF transgender surgery in general. They will likely provide you with a list of measures you can take to reduce risks and prevent complications both during and after surgery.
Why Choose Centre for Surgery for Transgender Top Surgery?
At Centre for Surgery, we are deeply committed to providing compassionate and comprehensive care for all individuals seeking transgender top surgery. With our team of dedicated professionals and specialists, we ensure that your journey towards gender affirmation is safe, personal, and respectful.
Experience and Expertise
Our surgeons are highly trained and experienced in performing gender-affirming procedures. They continually keep abreast with the latest surgical techniques and innovations in the field, which allows us to offer a range of surgical options that can be tailored to suit each individual's unique needs and expectations.
Specialised Care
Centre for Surgery is one of the few surgical centres in London that specialises exclusively in transgender top surgeries. This means we have a deep understanding of the unique challenges and requirements faced by individuals seeking these procedures.
Comprehensive Consultation
We believe in a holistic and patient-centred approach. Every journey begins with an in-depth consultation where we listen to your expectations, discuss your options, and provide a personalised plan that aligns with your transition goals.
Safety and Comfort
Your safety is our utmost priority. All our procedures are performed in fully accredited surgical facilities equipped with state-of-the-art technology. Our team ensures you are comfortable throughout your journey, from your first consultation to your post-operative care.
Supportive Environment
We understand that undergoing a gender-affirming procedure is a significant step. Our supportive staff are available to assist with all aspects of your journey, providing a comfortable, respectful, and confidential environment.
Proven Results
Our surgeons have a track record of delivering exceptional results. We take great pride in the positive impact we have had on the lives of our patients.
Choosing Centre for Surgery means choosing a partner who will be with you every step of the way in your journey towards self-discovery and affirmation.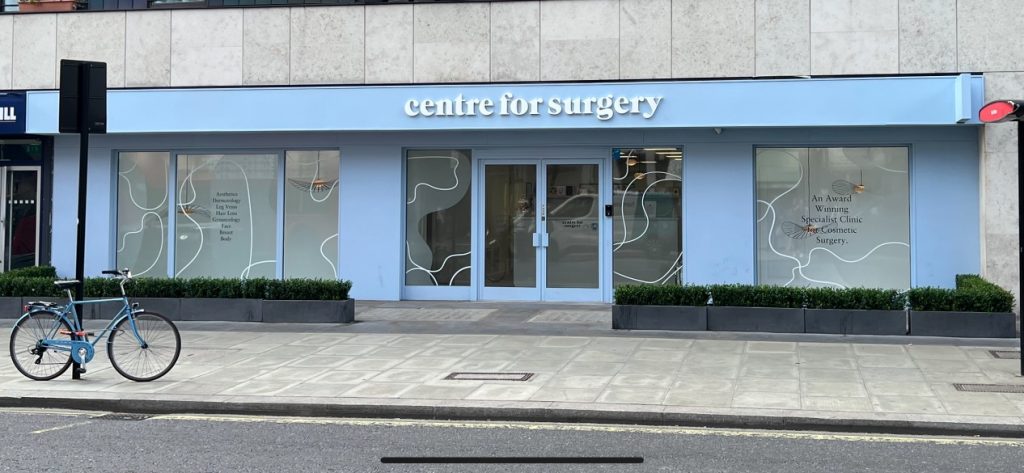 [wpseo_map id="9814″ width="750″ height="300″ zoom="15″ map_style="roadmap" scrollable="1″ draggable="1″ show_route="0″ show_state="0″ show_url="1″ show_email="1″ default_show_infowindow="1″ show_phone="1″ show_phone_2="0″ show_fax="0″]
[trustindex no-registration=google]