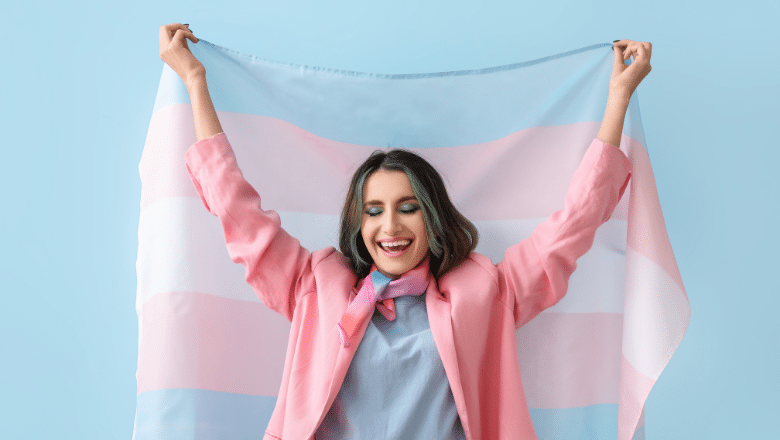 Delving Deep into the Evolution and Significance of Transgender Healthcare
Transgender healthcare's roots in the United Kingdom stretch back numerous decades. Nevertheless, the medical community has only recently begun acknowledging transgender individuals as a unique group. Throughout the middle part of the 20th century, doctors and psychiatrists commenced the formulation of therapeutic measures for individuals grappling with gender dysphoria. This term refers to the profound distress or unease engendered by a disparity between one's self-identified gender and the sex assigned to them at birth.
However, it was not until the decades spanning the 1970s and 1980s that transgender healthcare began to gain a wider level of acknowledgement and backing within the realm of medicine. In 1979, a significant milestone was reached with the establishment of the World Professional Association for Transgender Health (WPATH). This organisation contributed immensely by offering guidelines and recommendations for the medical care of transgender individuals.
Another important turning point came in 1980 when the American Psychiatric Association made the pivotal decision to remove homosexuality from its Diagnostic and Statistical Manual of Mental Disorders (DSM). Up until that point, homosexuality had been erroneously classified as a mental illness. This groundbreaking shift in perspective ushered in a more sophisticated understanding of gender identity. Moreover, it played an instrumental role in alleviating the stigma historically associated with transgender individuals. The changes were pivotal and marked a positive turning point in the perception and treatment of transgender individuals.
The overarching narrative of transgender healthcare's evolution underscores its profound significance. Each milestone in its history has contributed to the broader acceptance and understanding of transgender identities, ultimately creating a more inclusive healthcare landscape for all. This demonstrates the power of education and empathy in effecting meaningful change in societal attitudes, as well as the importance of continuous advancements in medical understanding and practices.
Centre for Surgery is a specialist plastic surgery clinic and is home to experienced plastic surgeons performing MTF Top Surgery and FTM Top Surgery for patients seeking gender affirmation surgery in London.
Unravelling the Complexities of Transgender Healthcare: An In-Depth Exploration
Transgender healthcare pertains to a myriad of medical care provisions and support facilities distinctly designed to accommodate the physical, emotional, and social requisites of transgender individuals. The services covered under the umbrella term 'transgender healthcare' encompass hormone therapy, gender confirmation surgery, mental health assistance, and the fostering of supportive communities.
Hormone therapy stands as a pivotal element of transgender healthcare. This type of treatment facilitates transgender individuals in acquiring an appearance that is more congruous with their gender identity by altering the hormone levels within their bodies. The process can involve the administration of oestrogen or testosterone, triggering the development of secondary sex characteristics, such as the growth of facial hair or the development of breast tissue, resonant with the individual's self-identified gender.
Another cornerstone of transgender healthcare is gender confirmation surgery. This surgical intervention allows transgender individuals to sculpt their physical form to better mirror their gender identity. The procedure can encompass a spectrum of surgeries, including male-to-female or female-to-male upper body or genital reconstructions. This could involve chest reconstruction surgery, hysterectomy, or phalloplasty.
Mental health services also form an integral component of transgender healthcare. Given the widespread discrimination, social stigma, and associated mental health issues such as anxiety and depression faced by the transgender community, the provision of robust mental health services is paramount. These services can include a range of therapeutic interventions and counselling initiatives designed to assist individuals in managing the emotional turbulence that can accompany transitioning. They also work towards fortifying individuals' self-esteem and positive self-perception.
The role of support groups within transgender healthcare is also of significant importance. These communities provide a sanctuary where individuals can voice their experiences, and forge connections with others who are navigating similar life transitions. They offer a comforting space of mutual understanding, respect, and empathy.
Transgender healthcare, in its many forms, seeks to address and accommodate the distinctive needs of transgender individuals. Its central goal is to cultivate both physical and mental well-being, offering comprehensive support throughout the journey of gender confirmation. This vital branch of healthcare stands as a testament to the progress made towards inclusivity, empathy, and a more nuanced understanding of gender identities.
The World Professional Association for Transgender Health (WPATH): A Global Authority on Transgender Healthcare
The World Professional Association for Transgender Health (WPATH) is an international and interdisciplinary professional organisation that provides guidance, educational resources, and expert insights for healthcare professionals serving the transgender community. Since its inception in 1979, WPATH has risen to prominence as a leading authority in the realm of transgender healthcare.
WPATH's primary objective is to promote the highest standards of evidence-based and ethical healthcare for transgender individuals. The organisation is best known for its publication of the Standards of Care for the Health of Transsexual, Transgender, and Gender Nonconforming People. This comprehensive set of guidelines details best practices for the medical treatment of transgender individuals, offering a roadmap for healthcare professionals globally. The Standards of Care are regularly revised to incorporate the latest research findings and emerging best practices in the field.
Committed to promoting knowledge and skills within the medical community, WPATH also delivers educational initiatives and training opportunities for healthcare professionals. The association hosts an annual conference and offers a variety of courses and webinars that span a range of pertinent topics, including hormone therapy, gender confirmation surgery, and mental health support strategies for transgender individuals.
A seminal contribution of WPATH to the domain of transgender healthcare is its unwavering commitment to a patient-centred approach. Central to WPATH's Standards of Care is the principle of informed consent and the bespoke tailoring of treatment strategies to align with each patient's unique needs and circumstances. This patient-centred philosophy ensures that transgender individuals receive a high standard of affirming care that addresses their specific medical, emotional, and social needs. WPATH's holistic approach underpins the objective of providing inclusive, respectful, and personalised healthcare to the transgender community worldwide.
Historical Roadmap of Pivotal Developments in Transgender Healthcare Globally
1930s: One of the earliest documented instances of gender confirmation surgery is performed by Dr Magnus Hirschfeld, a German doctor renowned for his pioneering efforts in transgender healthcare.
1950s: Denmark's Dr Christian Hamburger makes a historic mark by performing the first gender confirmation surgery on American soil.
1965: The United Kingdom witnesses its first instance of gender confirmation surgery, marking an important milestone in its healthcare history.
1960s-1970s: A period of heightened controversy as medical treatments catering to transgender individuals often face criticism and are largely perceived as experimental.
1975: Amsterdam becomes home to Europe's first clinic dedicated to transgender healthcare, signifying progress in this field.
1979: The World Professional Association for Transgender Health (WPATH) is established, offering crucial guidelines and recommendations for the medical treatment of transgender individuals.
RELATED: WPATH Letter for Top Surgery in London
1980: The American Psychiatric Association takes a monumental step by removing homosexuality from its Diagnostic and Statistical Manual of Mental Disorders (DSM).
1988: The Harry Benjamin International Gender Dysphoria Association (later renamed WPATH) publishes its inaugural Standards of Care, which delineate the best practices for medical treatment of transgender individuals.
1996: Thailand emerges as a popular hub for gender confirmation surgeries, with over 100 such procedures estimated to be performed annually.
1998: The United States sees the opening of its first clinic dedicated to hormone therapy specifically tailored to transgender individuals.
2002: The inaugural National Transgender Health Summit is convened in California, creating a platform for healthcare providers, activists, and researchers to discuss and address the unique healthcare needs of transgender individuals.
2006: Argentina blazes a trail as the first nation worldwide to pass legislation allowing individuals to legally change their gender without the prerequisite of surgery or medical treatment.
2009: Nepal stands out by becoming the first nation globally to include a third gender category in official documents, including passports and citizenship certificates.
2010: The Affordable Care Act comes into effect, introducing protections against discrimination based on gender identity within the realm of healthcare.
2011: The Indian government extends legal recognition to a third gender, encompassing transgender individuals.
2012: The American Medical Association issues a powerful declaration that transgender healthcare is a medical necessity and therefore should be covered by insurance.
2013: Sweden takes a pioneering step by becoming the first country worldwide to fund gender confirmation surgeries for transgender individuals under their national healthcare system.
2014: Medicare lifts its longstanding, 33-year prohibition on the coverage of gender confirmation surgeries.
2015: The Supreme Court of India declares transgender individuals as a third gender and mandates the government to provide them with quotas in jobs and education.
2016: A year of significant progress, as the United Nations publishes a report advocating for increased access to healthcare for transgender individuals worldwide. Additionally, the World Health Organization removes 'gender identity disorder' from its list of mental health disorders. In the United States, the Supreme Court rules that federal law prohibits employment discrimination based on sexual orientation and gender identity.
1965: The first gender confirmation surgery is performed in the United Kingdom, making significant strides in medical care for transgender individuals.
1992: The UK Government enacts the Gender Reassignment Act, granting legal recognition to transgender individuals who have undergone gender confirmation surgery.
2004: The Gender Recognition Act is passed, allowing transgender people to legally change their gender without necessarily undergoing surgery.
2005: The Equality Act is updated to include 'gender reassignment' as a protected characteristic, offering important legal protections against discrimination for transgender individuals.
2007: The first NHS-funded Gender Identity Clinic for adults, the Charing Cross Gender Identity Clinic, is established. It provides essential services including psychiatric assessments, hormone therapy, and support for social transition.
2012: The NHS publishes its first official protocol for treating transgender people, establishing comprehensive guidelines for healthcare professionals and ensuring fair treatment for transgender patients.
2015: The Women and Equalities Committee holds the first parliamentary inquiry into transgender equality. This is seen as a landmark moment in acknowledging the rights and healthcare needs of transgender individuals at a legislative level.
2017: The NHS funds the first UK-based gender identity clinic for transgender children and adolescents, the Tavistock Clinic. This marks an important commitment to providing dedicated healthcare services for younger transgender individuals.
2018: The UK Government launches a consultation on reforming the Gender Recognition Act, focusing on de-medicalising the process of legally changing gender.
2021: The High Court rules that children under 16 must understand the implications of puberty blockers before they can give consent. The decision brings changes to the protocols for the treatment of transgender young people, sparking ongoing debate.
Please note that while these milestones mark significant moments in the history of transgender healthcare in the UK, transgender individuals continue to face numerous challenges in accessing equitable, respectful, and high-quality healthcare. The fight for comprehensive transgender healthcare and rights continues, with activists and advocates pushing for improvements in policy and practice.
Advancements in Medical Treatments Bolstering Transgender Healthcare
The evolution of medical interventions has served as a catalyst for advancing healthcare for transgender individuals. Hormone therapy and gender confirmation surgery stand out as the two most influential medical developments in this domain.
Hormone therapy is an impactful treatment modality that involves the administration of hormones to aid transgender individuals in achieving a physical appearance more congruent with their gender identity. For those who identify as male, this therapy generally comprises testosterone supplementation, fostering the emergence of traits such as facial hair, a deeper vocal tone, and a more traditionally masculine body structure. Conversely, for those identifying as female, hormone therapy typically involves the introduction of oestrogen, promoting the development of characteristics like breast tissue, smoother skin, and a physique more typically associated with femininity.
Gender confirmation surgery, also recognised as gender-affirming surgery or sex reassignment surgery, is another crucial medical intervention. This surgical process enables transgender individuals to transform their bodies to align more closely with their gender identity. For people identifying as male, this may encompass procedures like chest reconstruction surgery, hysterectomy, or phalloplasty. For those identifying as female, gender confirmation surgery could involve interventions such as breast augmentation, facial feminisation surgery, or vaginoplasty.
RELATED: Transgender Surgery FAQs – What to Consider Before Getting Top Surgery
Further medical developments that have substantially contributed to the progress of transgender healthcare include:
Voice therapy is a therapeutic modality aimed at helping transgender individuals cultivate a voice more in sync with their gender identity. This involves exercises and techniques tailored to modulate the pitch, tone, and resonance of the voice.
Electrolysis and laser hair removal are aesthetic procedures assisting transgender individuals in achieving a physical appearance more in line with their gender identity by eliminating unwanted facial or body hair.
Facial feminisation surgery is another vital medical advancement, enabling transgender women to attain a more feminine facial appearance. This surgical intervention focuses on reshaping various facial features, including the jawline and brow.
These medical innovations have not only revolutionised transgender healthcare, but have also expanded the array of options available to individuals seeking to achieve a physical appearance more affirming of their gender identity. Such advancements have proved instrumental in mitigating gender dysphoria, underscoring the power of medical progress in facilitating the journey of self-affirmation for transgender individuals.
Current Challenges in Transgender Healthcare in the United Kingdom
Despite considerable progress in transgender healthcare in recent years, several obstacles persist that hinder the provision of comprehensive and inclusive care for transgender individuals. Here are some of the contemporary issues confronting the transgender community in the United Kingdom:
Stigma and discrimination: Regrettably, stigma and discrimination continue to cast a long shadow on the lives of many transgender individuals. This is particularly pervasive within healthcare contexts, often leading to delayed care-seeking behaviour, compromised care quality, and negative health outcomes.
Mental health issues: Transgender individuals are disproportionately prone to mental health concerns such as depression, anxiety, and suicidal ideation. These issues are often compounded by the myriad challenges they face in accessing gender-affirming healthcare, thus underscoring the need for integrated mental health support within transgender healthcare services.
Access to gender-affirming care: A significant issue faced by many transgender individuals is the lack of readily available, gender-affirming healthcare. Oftentimes, healthcare professionals lack the requisite knowledge or specialised training to provide appropriate care for transgender patients. This can lead to dismissive attitudes, discrimination, and a subsequent reluctance among transgender individuals to seek necessary care.
Limited insurance coverage: Insufficient insurance coverage for transgender-specific treatments such as hormone therapy or gender confirmation surgery is another persistent challenge. Several insurance providers continue to exclude such treatments from their coverage, thus limiting their accessibility to many transgender individuals who need them.
Prohibitive treatment costs: Even in cases where insurance covers gender-affirming treatments, the associated costs can often be dauntingly high. This especially impacts individuals without comprehensive insurance coverage, creating an affordability barrier to these crucial treatments.
The complexity and diversity of these challenges underscore the urgent need for reform and greater inclusivity within the healthcare landscape. Addressing these issues head-on is crucial for the continued progress and evolution of transgender healthcare in the United Kingdom and beyond.
Commonly Asked Questions About Transgender Healthcare
What historical approaches have been employed in the treatment of gender dysphoria?
Historically, understanding and treatment of gender dysphoria have undergone considerable evolution. Initially, due to limited understanding, it was often pathologised, misunderstood and associated with mental illness. Individuals experiencing gender dysphoria were subjected to treatments that aimed at aligning their gender identity with their assigned sex at birth, which included psychotherapy, aversion therapy, and other damaging practices. However, with an increased understanding of gender diversity and improved scientific research, gender dysphoria is now treated with gender-affirming approaches such as hormone replacement therapy and gender confirmation surgery, which align with the individual's self-identified gender.
Is there an alternative term for 'transgender'?
While 'transgender' is the most commonly used term, there are other terms that individuals might use to describe their gender identity if it doesn't align with their assigned sex at birth. Some of these include 'trans', 'trans*', and 'gender diverse'. However, it's important to remember that the language surrounding gender identity can be deeply personal and individualistic, and it's always best to respect and use the terminology that each individual prefers.
When was the concept of gender dysphoria first introduced in the medical literature?
The formal recognition and diagnosis of gender dysphoria in the medical community trace back to the 20th century. The term itself was first introduced in the 1970s, and it replaced the previous term 'transsexualism' in the Diagnostic and Statistical Manual of Mental Disorders (DSM-5) in 2013. Gender dysphoria is described as the emotional distress resulting from the incongruence between one's self-identified gender and the sex assigned at birth.
What hurdles have transgender individuals encountered in their pursuit of appropriate healthcare?
Transgender individuals have historically faced, and continue to face, several challenges when trying to access quality healthcare. These include a lack of trained healthcare providers, limited insurance coverage for gender-affirming treatments, high costs of treatments, legal barriers, as well as widespread stigma and discrimination. These challenges have often led to delayed care, lower quality of care, and adverse health outcomes.
Can you shed light on some of the latest advancements in transgender healthcare?
Recent advancements in transgender healthcare have significantly improved the provision of care for transgender individuals. These include better understanding and recognition of gender dysphoria, advancements in hormone therapy and gender confirmation surgery, and the increased availability of mental health support. Furthermore, professional associations such as WPATH have published guidelines to standardise transgender healthcare. Despite these advancements, much work remains to ensure that all transgender individuals have access to high-quality, affirming healthcare.
Choosing Centre for Surgery for Gender Affirming Procedures
Centre for Surgery is a leading plastic surgery clinic that stands out for its dedication to providing comprehensive, personalised, and high-quality gender affirming surgery. Here are several reasons why you might consider choosing our centre for your care:
Expert Team: Our team is composed of highly skilled and experienced surgeons who specialise in gender affirming procedures. Our staff maintain an up-to-date knowledge of the latest advancements in transgender healthcare, ensuring you receive the most cutting-edge care possible.
Tailored Care: We understand that each individual's journey is unique, and so we offer personalised care plans that are tailored to meet your specific needs and desired outcomes. From your initial consultation to your post-operative care, we work closely with you to ensure your treatment aligns with your goals.
Patient-Centred Approach: We place the utmost importance on patient satisfaction and safety. We aim to create a comfortable and supportive environment where your concerns are heard, your questions are answered, and your wellbeing is our priority.
Quality of Care: We adhere to the highest standards of care in the medical field. Our facility is equipped with the latest medical technology to ensure your procedure is carried out with the utmost precision and effectiveness.
Supportive Environment: We understand that undergoing gender affirming surgery can be a significant step in one's transition journey. Therefore, our team is committed to providing a nurturing environment that respects your identity and supports your journey every step of the way.
At Centre for Surgery, our mission is to provide outstanding care that empowers individuals in their transition. We believe in offering compassionate, high-quality care that helps you feel confident and affirmed in your identity.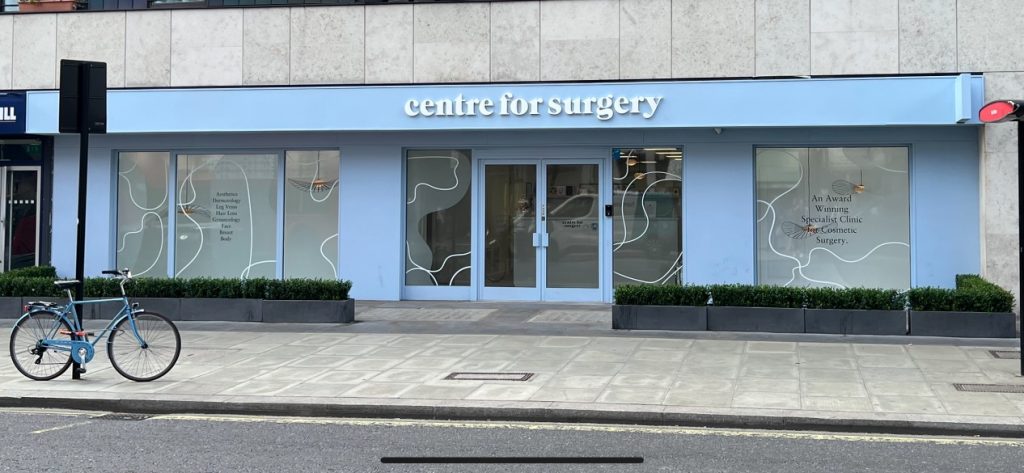 [wpseo_map id="9814″ width="750″ height="300″ zoom="15″ map_style="roadmap" scrollable="1″ draggable="1″ show_route="0″ show_state="0″ show_url="1″ show_email="1″ default_show_infowindow="1″ show_phone="1″ show_phone_2="0″ show_fax="0″]
[trustindex no-registration=google]