Apronectomy London UK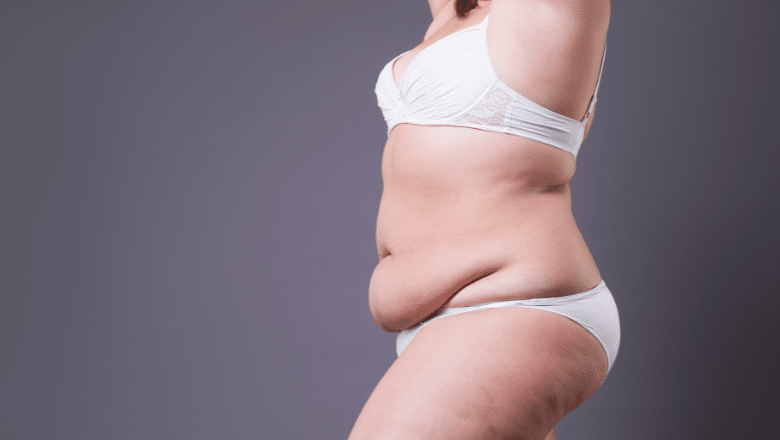 Get rid of the belly apron after Massive Weight Loss with Panniculectomy
If you're keen on having a flatter and firmer stomach but find yourself struggling with extra skin hanging down, then apronectomy surgery could be right for you. This particular operation focuses only on the lower part of your stomach, giving you a good chance to enhance how you look.
It's important to note that apronectomy is not the same thing as a tummy tuck or abdominoplasty. They're different procedures altogether, and apronectomy specifically deals with removing excess skin and fat from the lower belly area.
Centre for Surgery is a top-rated plastic surgery clinic based in London. Our team specialises in shaping the body after significant weight loss, and we are experts in surgeries like apronectomy.
What Is Apronectomy?
After significant weight loss, many people find themselves with a "belly apron"—excess skin that hangs down from the lower abdomen. This is often frustrating because even with a disciplined diet and consistent exercise, that overhang doesn't seem to go away. This issue usually calls for a more specialised approach than exercise or dieting alone can provide.
RELATED: How To Get Rid Of Stomach Overhang & Belly Fat
An apronectomy, also known as a panniculectomy, is a surgical procedure designed to address this specific problem. It focuses solely on removing the excess skin and fat from the lower abdomen, rather than reshaping the entire abdominal area like a full abdominoplasty (commonly known as a tummy tuck) would. The ultimate goal of an apronectomy is to give you a smoother, flatter, and more defined lower belly by surgically eliminating that bothersome overhang.
Reasons People Choose Apronectomy
Individuals often opt for an apronectomy when they have an abdominal apron that refuses to respond to traditional weight-loss methods. This apron of skin can cause not only cosmetic concerns but also physical discomfort and issues like skin irritation. Therefore, undergoing an apronectomy can offer both aesthetic and functional benefits.
Important Information About Apronectomy
Duration of the Surgery: Typically, an apronectomy takes between 1.5 to 2 hours to complete.
Type of Anaesthesia: The procedure is usually carried out under general anaesthesia, meaning you'll be unconscious throughout the surgery.
Scarring: Expect a horizontal ellipse-shaped scar in the lower abdomen. The visibility of this scar can vary depending on various factors like your skin type and how well you heal.
Longevity of Results: The outcomes are generally considered to be permanent, especially if you can maintain a stable and healthy weight post-surgery. However, significant weight fluctuations can affect the appearance and longevity of the results.
By undergoing an apronectomy, you take a targeted approach to improve the appearance of your lower abdomen, gaining both aesthetic and potentially health-related benefits.
Benefits of Having an Apronectomy Procedure
Improved Appearance
One of the key benefits of undergoing an apronectomy is that it significantly enhances the appearance of your stomach area. The surgical procedure effectively removes the sagging "apron" of surplus skin and fat that dangles over the pubic region. As a result, your tummy area becomes much smoother, providing a more pleasing look.
Better Freedom of Movement
When the hanging layer of extra skin is taken away, you'll find that your ability to move around improves considerably. The apronectomy allows for greater comfort during physical activities, making it easier for you to be mobile without any discomfort.
Enhanced Personal Hygiene
The presence of a skin fold or "apron" can often result in hygiene concerns such as skin irritations and potential infections. By removing this excess skin, the apronectomy helps to promote improved personal hygiene, reducing the likelihood of skin issues that could arise from the skin fold.
Relief from Lower Back Pain
In some cases, the extra weight from the skin 'apron' can cause discomfort or even pain in the lower back region. By surgically removing this excess weight, some people experience a noticeable reduction in back pain, making their daily life more comfortable.
Encouragement for an Active Lifestyle
After the removal of the excess skin, many patients find it considerably easier to engage in physical activities and exercise regimes. This renewed ease in movement can be highly motivating, encouraging individuals to lead a more active lifestyle, which in turn can assist them in maintaining a healthy weight.
Who Is a Good Candidate for Apronectomy?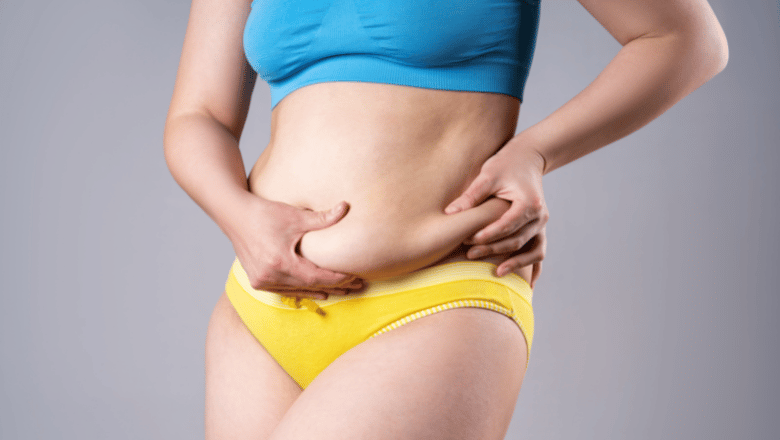 If you're considering an apronectomy, there are specific criteria you'll need to meet to be a suitable candidate for the procedure. The operation should offer long-term clinical benefits, and it's up to your surgeon to determine if it's the right fit for you. Here are some key considerations:
Physical Criteria:
BMI: Your Body Mass Index (BMI) should ideally be equal to or less than 30 to qualify for this surgery.
Recent Weight Loss: You should have recently undergone significant weight loss that has left you with excess, hanging skin in the lower abdominal area.
Stable Weight: It's recommended that you have maintained a stable weight for at least 12 months prior to the procedure. This is important for achieving more permanent results post-surgery.
Age:
Over 18: Patients must be over the age of 18 to qualify for the surgery. While most candidates are older, it's not uncommon for younger adults to undergo an apronectomy as well.
Lifestyle:
Non-Smoker: Patients are advised to quit smoking well before the procedure. Smoking increases the risk of complications both during and after the surgery. Ideally, you should quit smoking 4 to 6 weeks before the surgery and remain smoke-free for at least 4 weeks afterwards. Doing so can reduce wound complication rates by up to 50% and also gives your lungs a break, improving your overall health.
Clinical Benefit:
Purpose: The procedure should offer a long-term clinical benefit. This could be relief from symptoms like irritation, inflammation, or tissue swelling associated with the overhanging abdominal apron. Additionally, it could also be for cosmetic purposes to improve the aesthetic appearance of the lower abdomen.
Health Status:
Overall Health: Apart from these specific criteria, you should be in good overall health, without any medical conditions that could complicate surgery or recovery.
It's crucial to discuss your specific situation, expectations, and any pre-existing medical conditions with your surgeon to determine if an apronectomy is the right choice for you. By adhering to these criteria, you're more likely to achieve satisfying and lasting results from the procedure.
How is the Apronectomy performed?
The apronectomy is a relatively straightforward surgical procedure that focuses on the removal of excess skin and fat from the lower abdomen. Here's a step-by-step breakdown of how it is typically carried out:
Anaesthesia: Before the procedure begins, you'll be given general anaesthesia to ensure you're comfortable and unaware throughout the surgery.
Incision: Your surgeon will make a carefully measured horizontal elliptical incision just below the belly button and above the pelvic area. This incision line is planned to allow for the optimal removal of the overhanging tissue while minimising visible scarring.
Tissue Removal: The surgeon will then proceed to remove the targeted excess skin and fat through the incision, effectively eliminating the "apron" of overhanging tissue.
Closure: After the removal, the incision will be closed with sutures. Sometimes, surgical drains (tubes) are placed to prevent fluid accumulation at the surgical site.
Scar: The procedure will result in a scar across the lower abdomen, similar in appearance to a caesarean section scar, although it could be longer depending on the amount of tissue removed.
It's important to note that an apronectomy won't address issues in the upper or middle abdomen, nor will it repair separated abdominal muscles. The entire procedure usually takes between 1.5 to 2 hours, contingent on the amount of tissue that needs to be removed.
Post-Treatment Care and Recovery
After the surgery, patients are generally allowed to go home on the same day. If drains were used, they would typically remain in place for 24 to 48 hours before being removed.
Why People Opt for an Apronectomy
The primary motivation for many individuals is to alleviate symptoms caused by the excess skin, such as irritation, blistering, and rashes. Removing this extra tissue not only improves the physical appearance of the lower abdomen but also can significantly enhance mobility and encourage a more active lifestyle.
While many undergo this surgery for cosmetic reasons, an increasing number of people are opting for an apronectomy to improve their overall quality of life. By removing this hindrance, patients often find it easier to be more physically active, which has positive ripple effects on their general health and well-being.
What's the Difference Between Apronectomy and Abdominoplasty (Tummy Tuck)?
The abdominal region is commonly affected by various life changes such as pregnancy, fluctuations in weight, and ageing. When someone loses a considerable amount of weight, they may develop an "apron," also known as a pannus, which is an overhang of skin and tissue that covers the pubic area. To address this issue, two main surgical options are available: apronectomy and abdominoplasty (commonly known as a tummy tuck).
How Do These Procedures Differ?
Extent of Surgery: One common question people have is, "Is abdominoplasty a major surgery?" Abdominoplasty is generally more extensive than an apronectomy and comes with a broader scope of changes. It may also pose more risks due to its complexity.
Target Area: An apronectomy focuses solely on removing the hanging apron of tissue from the lower abdomen. It does not involve any tightening of the abdominal muscles or removal of excess tissue from the upper or middle abdomen.
Techniques: Abdominoplasty, on the other hand, addresses the entire abdominal area. It not only removes excess skin and fat but can also tighten weak or separated abdominal muscles, providing a more comprehensive reshaping of the abdomen.
Muscle Tightening: Abdominoplasty often includes the strengthening of the abdominal wall muscles, making it a popular choice for those looking to address both excess tissue and muscle laxity.
Why Choose Apronectomy Over a Tummy Tuck?
The choice between an apronectomy and a tummy tuck largely depends on your individual needs, preferences, and medical considerations. Here are some reasons why you might opt for an apronectomy:
Less Invasive: If you want to avoid a more extensive surgery and some associated potential risks, an apronectomy is a less invasive option.
Specific Concerns: If you are primarily troubled by symptoms associated with the overhanging abdominal apron, such as tissue swelling, discomfort, and inflammation, then an apronectomy can directly address these issues without affecting other areas.
Ideal Weight: To make the most of an apronectomy, it's beneficial to be close to your ideal weight or Body Mass Index (BMI). It's essential to note that surgeons will generally only operate on non-smokers with a BMI of less than 30 for this procedure.
Both apronectomy and abdominoplasty have their pros and cons, and the right choice will depend on your personal needs, the extent of the issue you wish to correct, and your overall health status.
RELATED: Medical Benefits of a Tummy Tuck
Recovery Process After an Apronectomy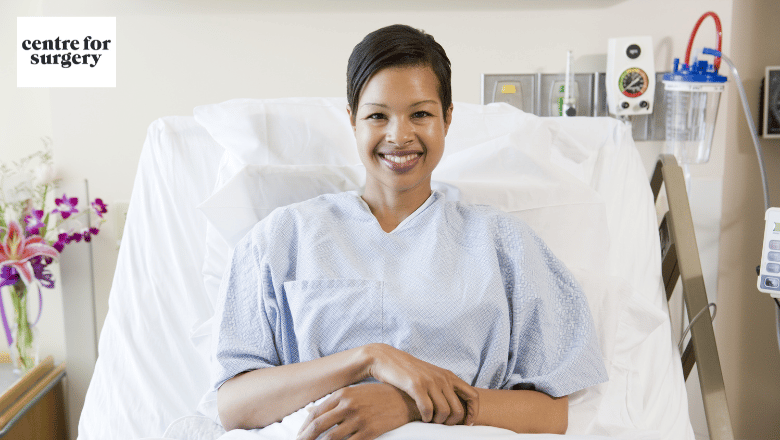 The journey to full recovery after an apronectomy involves several stages and varies from individual to individual. However, the recuperation time is generally quicker compared to a more extensive surgery like a tummy tuck. Below is a more in-depth look into what you can expect during your recovery period.
Immediate Post-Surgery Period:
Initial Rest: Right after the surgery, your surgeon will provide specific instructions on how to manage the surgical wound. You'll be encouraged to take it easy and avoid strenuous activities.
Follow-Up Appointments: Although you'll be discharged and sent home, it's essential to make follow-up visits to the clinic to have the wound and dressings assessed.
First Week Guidelines: During the first week, plan to stay at home. Your medical team will recommend light activities like showering and going for gentle walks around the house.
Activity Limitations:
Avoid Heavy Lifting: In the initial weeks, it's crucial to steer clear of demanding physical tasks and heavy lifting. These could put undue pressure on your healing abdominal muscles.
Abdominal Binder: To aid in the recovery process, you will be provided with an abdominal binder—a special medical garment designed to support the abdominal region and encourage natural healing.
Second Week and Beyond:
Venturing Outdoors: By the second week, you may start to feel well enough for short walks outside. This gradual increase in activity helps with circulation and overall well-being.
Time off Work: Your doctor will likely recommend taking some time off from work to ensure your body has adequate time to heal without stress or strain.
Physical Exercise: If you're someone who enjoys working out, your doctor will advise you on when it's safe to return to your fitness routine. The key is not to rush this process, as you don't want to jeopardize the healing.
General Health:
Stay Hydrated: Proper hydration is essential for optimal healing. Make sure to drink plenty of water throughout the day. Well-hydrated cells function better, which in turn, can speed up your recovery.
Regular Check-Ups: Schedule and attend regular medical examinations to monitor your healing progress. These check-ups allow your surgeon to make timely adjustments to your care plan if necessary.
Adjustments to Treatment: If there's a change in the rate or manner of healing, your surgeon can tailor your treatment accordingly to ensure that you're on the right path to recovery.
By being diligent about following these guidelines and keeping in close communication with your medical team, you'll set yourself up for a smoother and more successful recovery process.
Risks and Possible Complications of Apronectomy
Undergoing an apronectomy, like any surgical procedure, comes with its set of risks and possible complications. Being well-informed is the first step in mitigating these risks. Below is a detailed explanation of potential issues that may arise.
Anaesthetic Risks:
Allergic Reactions: Though rare, some people are allergic to the anaesthetics used.
Breathing Difficulties: Anaesthesia can sometimes cause respiratory issues, especially in patients with pre-existing conditions.
Surgical Risks:
Wound Infection: Despite the sterile environment, there's always a risk of infection at the surgical site.
Bleeding: Excessive bleeding during or after the procedure may require additional interventions.
Post-Surgical Risks:
Nerve Damage: This could result in a loss of sensation or movement around the surgical area.
Fluid Build-Up: Also known as a seroma, this may require draining.
Scarring: While some scarring is to be expected, hypertrophic or keloid scarring is a risk.
Temporary Numbness: The affected area may lose sensitivity, usually temporarily.
Prolonged Swelling: Edema can last longer than expected and may need to be managed.
Discuss Risks with Your Surgeon:
It's crucial to discuss all possible risks and complications with your surgeon prior to the procedure. A comprehensive consultation allows you to weigh the benefits against the potential drawbacks so you can make an informed decision.
Reducing Risks:
Follow Pre-Surgery Recommendations: Your surgeon will give you specific guidelines to prepare you for surgery. Following them can greatly reduce risks.
Quit Smoking: Smoking not only affects your lungs but can also interfere with wound healing and increase the risk of infection.
Diet and Lifestyle: Maintaining a balanced diet and a healthy lifestyle can boost your immune system, thus aiding in a smoother recovery.
Transparency: Be completely open about your medical history, medications you are on, and any health conditions you may have. This helps your medical team prepare for any contingencies.
How Much Does an Apronectomy Cost?
Understanding the financial aspect of any medical procedure is crucial, and an apronectomy is no different. At Centre for Surgery, we strive to provide a transparent pricing structure to help you make an informed decision.
Initial Price Estimates:
For a specific and tailored cost breakdown of your apronectomy procedure, we invite you to reach out to Centre for Surgery directly. Our team of experienced professionals will guide you through the consultation process, which will help determine the cost based on your individual needs and requirements.
Components of Cost:
It's essential to know that the overall price of an apronectomy can vary depending on several factors, including:
Surgeon's Fees: Highly-qualified and experienced surgeons may have higher fees.
Facility Costs: These cover the use of the facility and surgical suite.
Anaesthesia Fees: Depending on the anaesthetic used, the cost can differ.
Post-Operative Care: This includes any follow-up visits, wound dressings, and medications prescribed post-surgery.
Financing Options:
We understand that undergoing surgery is a significant financial commitment. That's why Centre for Surgery offers a range of financing options from Chrysalis Finance designed to make the procedure more affordable for you. From interest-free plans to extended payment schemes, we can help tailor a financial package that fits your budget.
Importance of Consultation:
A consultation with our medical team is not just a mere formality; it's a crucial step in understanding your needs and offering the best possible care. During the consultation, you'll receive a detailed price quote that reflects the complexity of your specific case, ensuring no hidden surprises later on.
Post-Surgery Costs:
Sometimes, people overlook the post-surgery expenses that might arise. These could include additional medications, further medical consultations, or even unforeseen complications that may require additional procedures. At Centre for Surgery, we aim to provide a comprehensive cost overview that also helps you prepare for any post-operative expenses.
Insurance:
Some patients choose to use their medical insurance to cover part or all of the surgery costs. If this applies to you, it's essential to check with your insurance provider and with Centre for Surgery to confirm what is covered.
By reaching out to Centre for Surgery, you can receive a personalized and detailed estimate that considers all these elements, ensuring you are fully informed about the financial investment involved in an apronectomy. Feel free to contact us for a comprehensive consultation and to explore the various payment and financing options available to you.
Why Choose Centre for Surgery for Your Apronectomy Procedure?
At Centre for Surgery, we pride ourselves on offering world-class care and an exceptional surgical experience, from consultation to post-operative care. Here's why you should entrust us with your apronectomy journey.
Expert Surgeons
Our team consists of highly skilled and experienced surgeons who specialise in various aspects of plastic surgery, including apronectomy. We remain committed to staying at the forefront of advancements in the field to provide you with the safest and most effective treatment options.
Comprehensive Consultation
We believe that the best outcomes start with a thorough consultation. You'll sit down with one of our expert surgeons to discuss your goals, medical history, and any concerns you might have. This ensures a tailored treatment plan designed just for you.
State-of-the-Art Facilities
Our clinic is equipped with cutting-edge technology and follows the highest standards of hygiene and safety. When you choose Centre for Surgery, you're choosing a facility that prioritises your well-being.
Exceptional Aftercare
We understand that the surgical journey doesn't end when you leave the operating room. Our comprehensive aftercare program ensures you have all the resources and support needed for a smooth and speedy recovery.
Real Patient Testimonials
Don't just take our word for it—listen to what our satisfied patients have to say.
"My experience at Centre for Surgery was fantastic from start to finish. The staff were incredibly friendly, and the aftercare was excellent. I felt supported throughout my recovery."
– Jane, 45

"I had my apronectomy at Centre for Surgery, and the results exceeded my expectations! Not only has my quality of life improved, but the staff also made sure that I was comfortable throughout the entire process."
– Mark, 52
Easy Financing Options
Worried about cost? We offer various financing options to make the procedure more accessible to you.
Informative Blog
Looking to gain more insight into apronectomy or other plastic surgery procedures? Our comprehensive plastic surgery blog is a valuable resource that can answer many of your questions and concerns.
Ready to take the next step towards a more confident you? To book a consultation, contact us via:
Centre for Surgery is not just a clinic; it's a community where every patient is a priority. Choose us for your apronectomy, and you're choosing quality, care, and unparalleled expertise.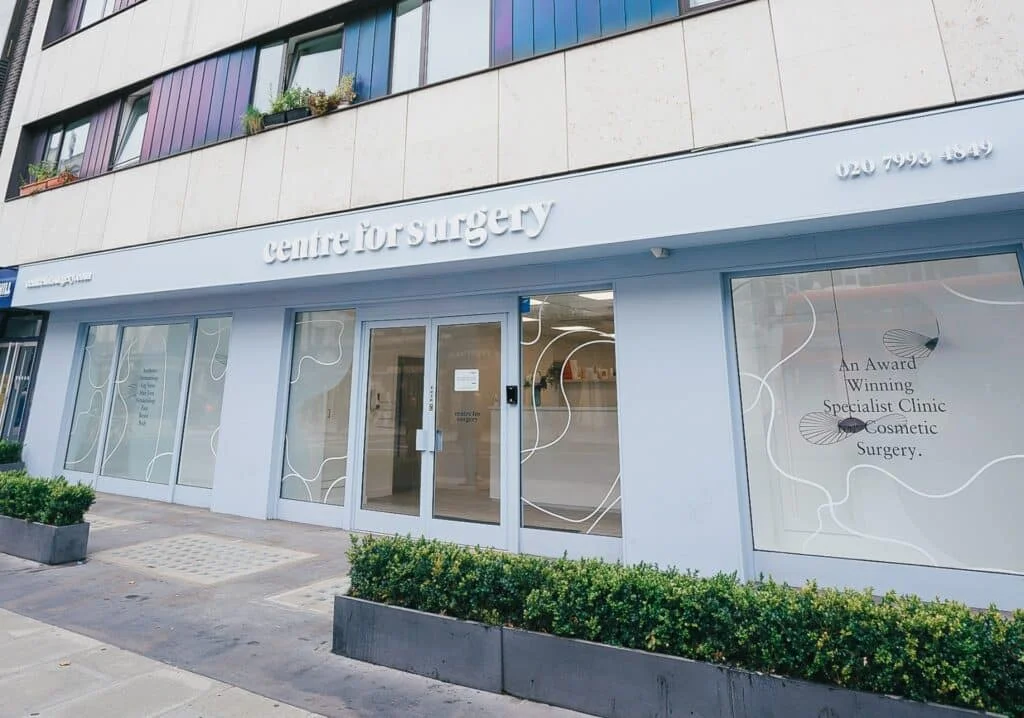 Further Reading and Medical References about Apronectomy