Labiaplasty surgery can significantly improve the appearance of the female genitalia which will help you to feel more comfortable about yourself with improved self-confidence. We would recommend all patients who are considering having labia reduction surgery think about the expectations they have from the procedure and discuss their ideas and expectations a specialist labiaplasty surgeon. Labiaplasty results are considered both significant and permanent in nature. Patients who have realistic expectations will have an increased likelihood of being very satisfied with the appearance of their smaller labia. All labiaplasty surgery is carried out at our state of the art Baker Street clinic in central London.
The following labiaplasty before and after photos are shown here for educational purposes only and should be interpreted subjectively. They do not represent the opinion or view of any patient regarding their result, and they are not intended to suggest the result that may be achieved by any other patient. The labiaplasty photos are presented as factual guidelines and merely represent results that have been achieved by others. No two patients are alike and no two results are necessarily alike. Only a personal consultation with your surgeon can provide you with a reasonable expectation of the results you may achieve from any specific procedure.
What is Labia Minora Reduction?
Labia Reduction Photo Gallery
Case 1: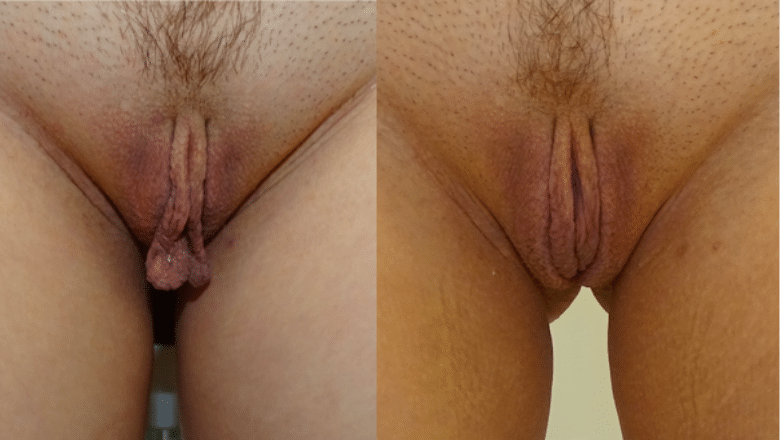 Case 2: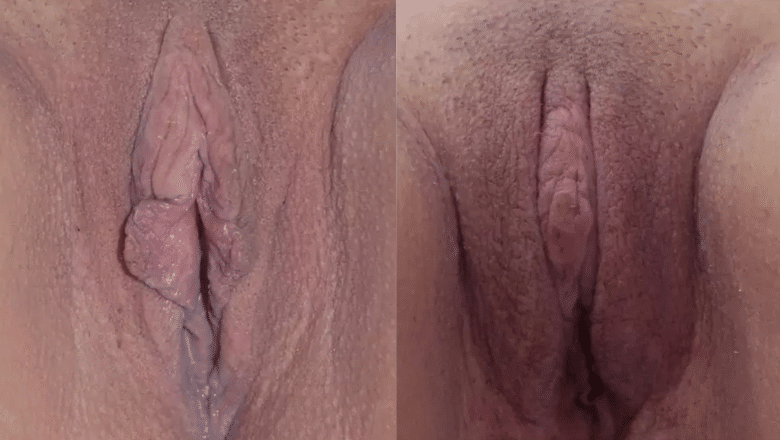 Case 3: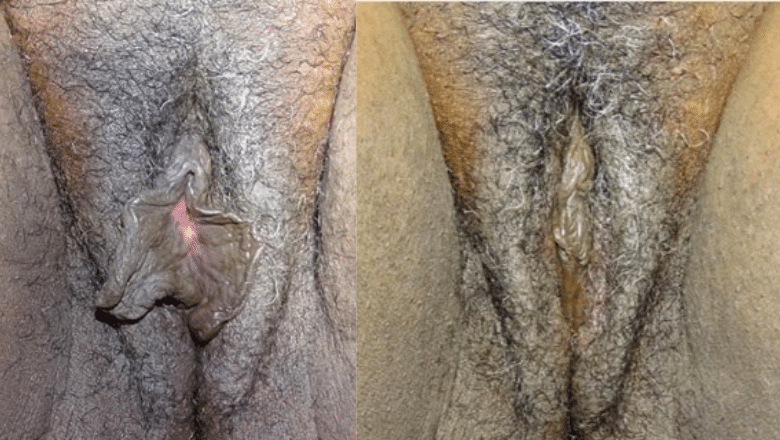 Case 4: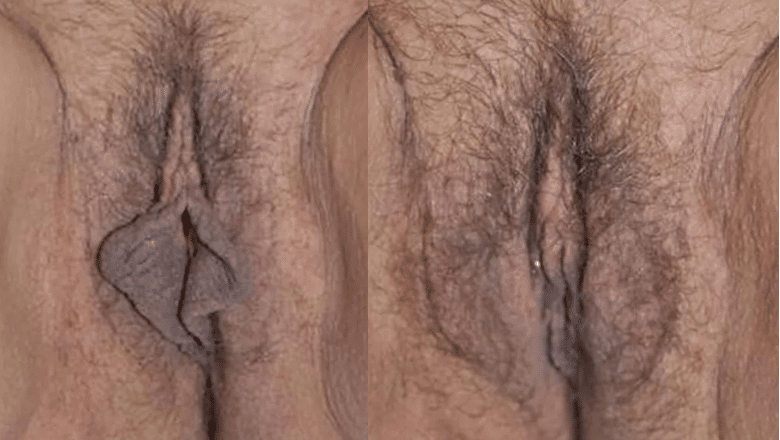 Case 5: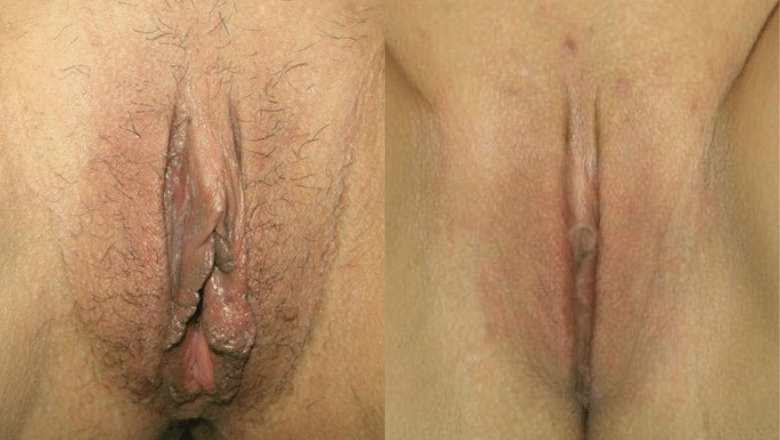 Case 6: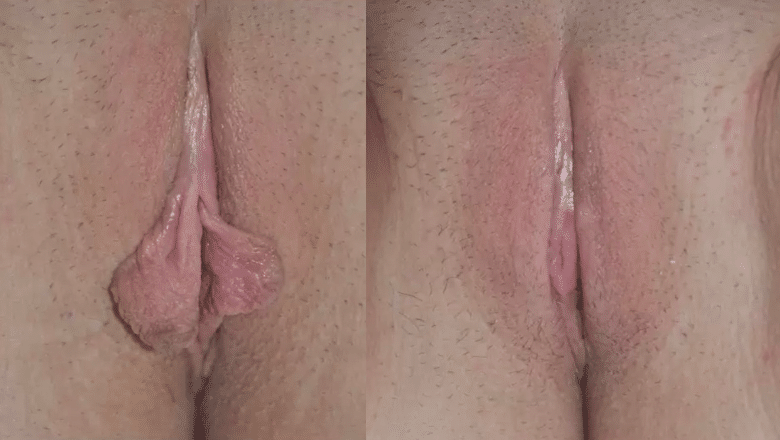 Case 7: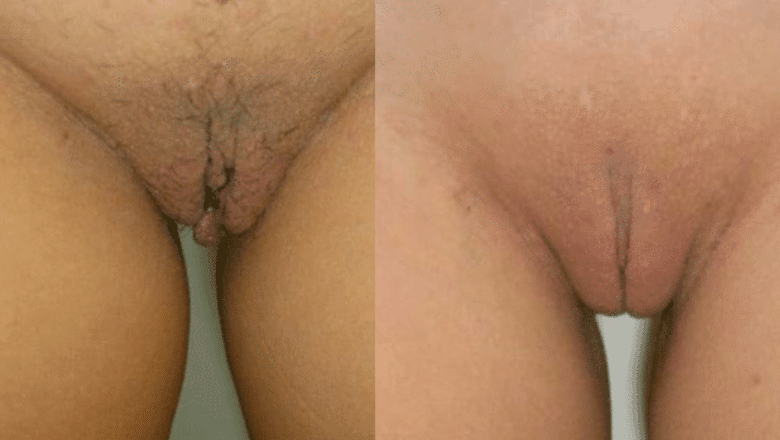 Case 8: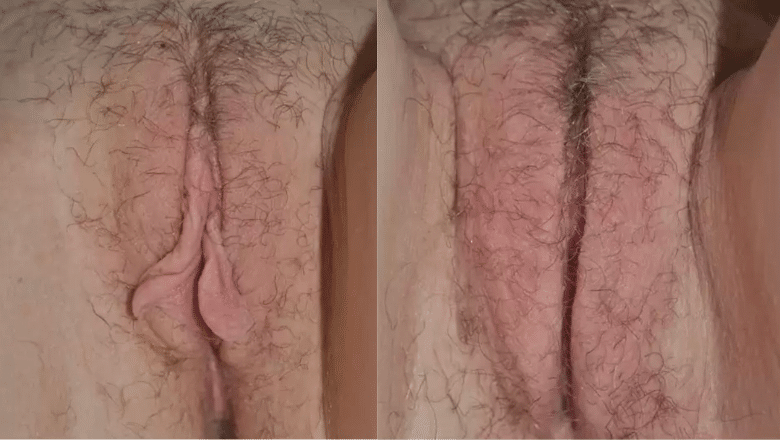 Case 9: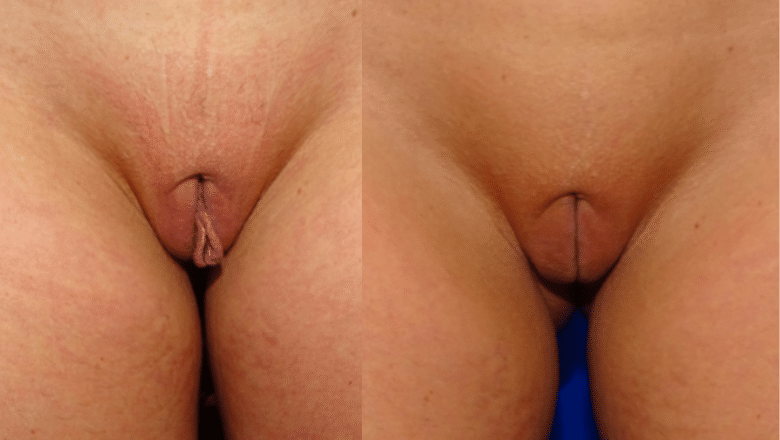 Case 10:
Case 11: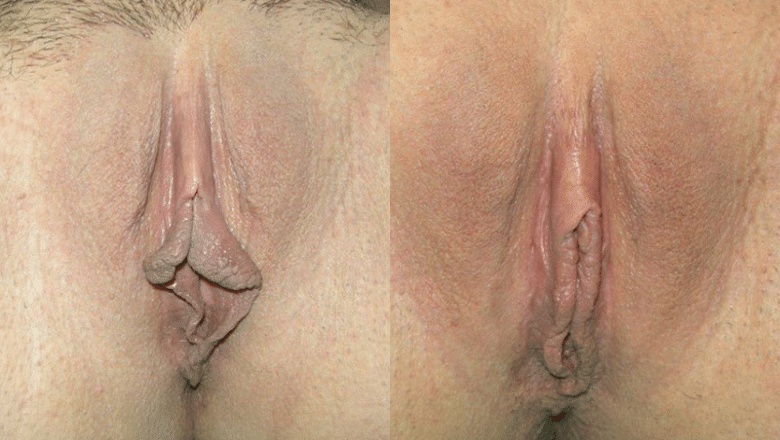 Case 12: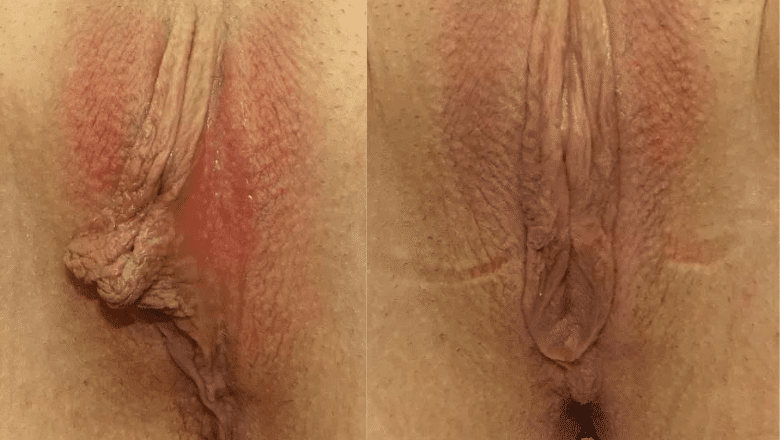 Case 13: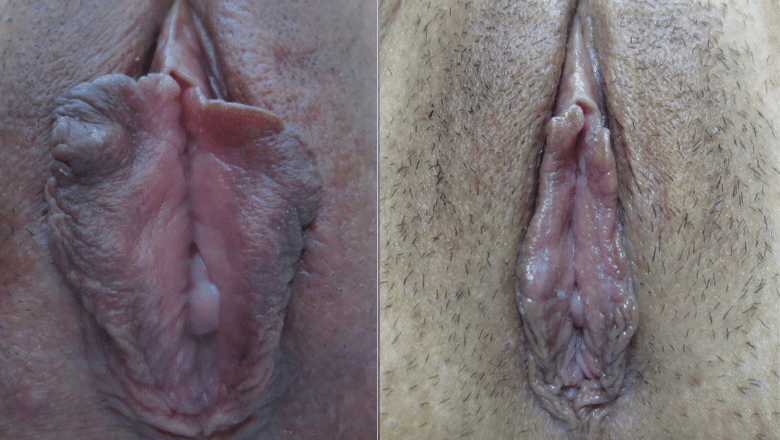 Case 14: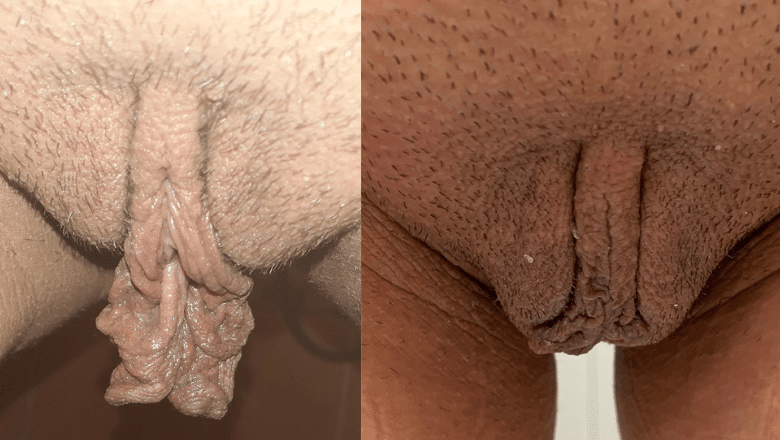 Case 15: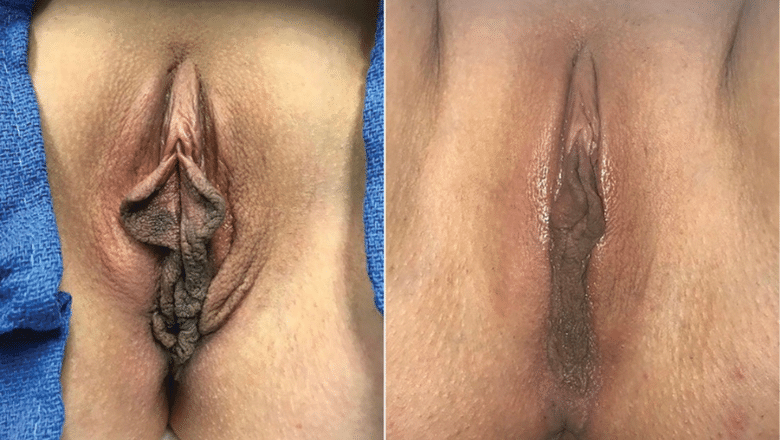 Case 16: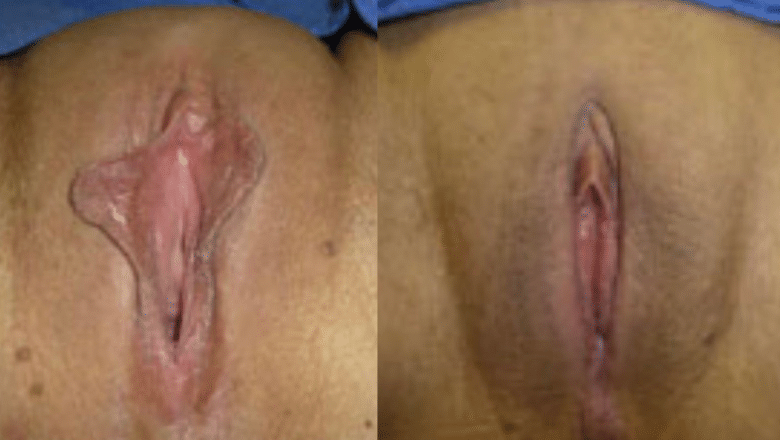 Case 17: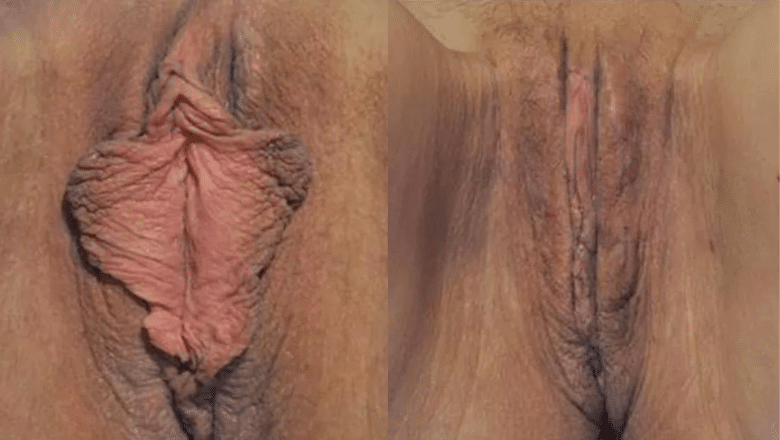 What is labiaplasty?
Labiaplasty is a surgical procedure that reduces the size or reshapes the labia minora or labia majora, the inner and outer "lips" surrounding the vaginal opening. It's done for functional or cosmetic reasons. It can be done on women of any age but it is most commonly done on women who experience discomfort or irritation due to enlarged or asymmetrical labia, or women who are self-conscious about the appearance of their labia. The procedure typically involves the removal of excess skin and reshaping of the labia. It is usually done under local anesthesia or IV sedation and recovery time can vary.
At Centre for Surgery, we only show labiaplasty photos of our patients who have given written consent allowing the use of their images on our website. At your consultation, you will also be able to view an extensive range of patient before and after photos.