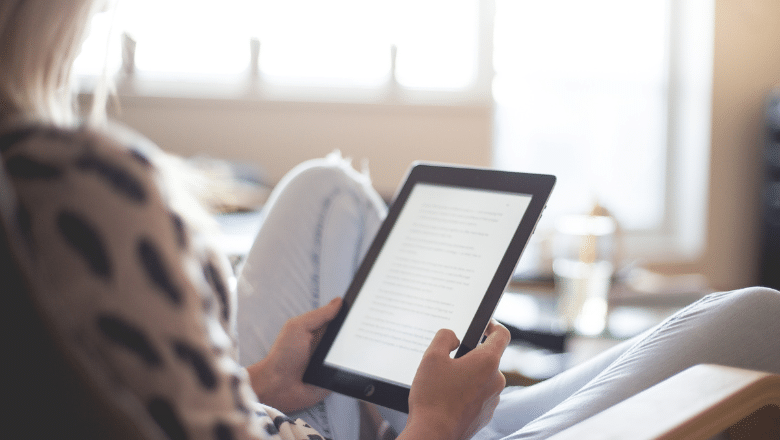 It may initially appear somewhat unusual to make preparations for your first consultation with a plastic surgeon at Centre for Surgery. However, numerous patients have discovered that they tend to feel slightly apprehensive during their initial consultation. Many of them later expressed that they wished they had taken the time to jot down their questions in advance or had a more comprehensive understanding of what to anticipate from the consultation process.
Being well-prepared for your consultation will not only help alleviate any anxiety you may have but also provide you with a clearer idea of the essential questions you need to ask. This will ensure that you can derive the maximum benefit from your first in-person meeting with your plastic surgeon.
To assist you in feeling thoroughly prepared and self-assured during your initial consultation, we have compiled a comprehensive pre-consultation checklist. This valuable resource is designed to empower you with the knowledge and confidence needed to navigate your first meeting with ease and clarity.
How to prepare for your cosmetic surgery consultation
At times, it can be challenging to determine the best starting point when preparing for your initial consultation with a plastic surgeon. It can feel overwhelming, and you might be uncertain about the most pertinent questions to pose during your meeting. We consistently recommend that our prospective patients dedicate some time to reflect on the inquiries they would like to make during their consultation.
To support you in this endeavour, we have meticulously crafted a comprehensive guide that covers crucial questions you should consider asking during your consultation. This resource, which is accessible through the link provided below, has been designed to provide you with a solid foundation for your discussion with the plastic surgeon. We encourage you to review the guide and take notes or write down any additional questions that come to mind. This way, you can ensure that you won't inadvertently overlook any important topics during your consultation.
RELATED: Cosmetic Surgery Consultation
By taking the time to prepare and familiarise yourself with the suggested questions, you will be well-equipped to engage in a productive and informative conversation with your plastic surgeon. This level of preparedness will undoubtedly boost your confidence and enable you to make the most of your first consultation experience.
What happens at your consultation?
Understanding what to anticipate on the day of your consultation at Centre for Surgery can significantly alleviate any pre-consultation apprehension. It is not uncommon for patients to experience some degree of nervousness when they visit us for the first time. Remember, discussing a potential procedure can be a deeply personal and private matter, and undergoing any form of surgery is a significant event in one's life. It is entirely normal to feel a bit uneasy.
To provide you with a clearer picture, here is a detailed outline of what you can expect during your first consultation at Centre for Surgery:
Upon your arrival at our facility, you will enter the building and be greeted by a member of our welcoming front-of-house team. One of our staff members will proceed to check you in, collecting any additional information that may not have been previously obtained, such as your residential address or height and weight measurements.
Although we make every effort to ensure our surgeons maintain their schedules, it is important to recognise that unforeseen circumstances can occasionally lead to slight delays. Some patients may require extra time with the doctor, or a procedure could take longer than initially anticipated.
As soon as your consultation room becomes available, a patient coordinator will invite you inside. They will verify specific details with you, such as the procedure you are interested in and any other relevant information.
Following this, your surgeon will enter the room, and your consultation will commence. Once the consultation concludes, your patient coordinator will present you with a quote for your desired procedure.
For example, if you visit our clinic for a breast augmentation consultation and are confident in proceeding with the surgery, you will also participate in an implant sizing session with a patient coordinator.
To secure your surgery date, a deposit of £500 is required. After your surgery is booked, our preoperative team will get in touch with you to guide you through the necessary preparations for your upcoming procedure. This ensures that you are well informed and ready for the experience ahead.
Elaborate on Your Concerns and Anticipated Results
It can be incredibly beneficial to articulate your concerns and expectations in writing. Take the time to make notes about your primary concerns and bring in visual references to support your discussion. This can include images of results that you find appealing as well as those you wish to avoid. Surprisingly, "don't" pictures can be just as valuable as "wish" pictures in helping you communicate your desired outcome to your surgeon.
Familiarise Yourself with the Surgical and Recovery Process at our Clinic
It is crucial to understand the entire process, from surgery to recovery, so that you can be fully prepared for the experience. For example, you'll want to know the following: How much time will you need to take off work? How long should you wear a compression garment? How long will it be necessary to have an adult caregiver to assist you during recovery?
We recommend reviewing our postoperative recovery guide, which provides answers to many of these essential questions and helps you gain a comprehensive understanding of the recovery process.
RELATED: Recovery after Cosmetic Surgery
Review Your BMI
At Centre for Surgery, we prioritize patient safety above all else. Some individuals might be surprised to learn that a patient's BMI (body mass index) plays a significant role in ensuring a safe and complication-free surgical outcome.
For the optimal results and safety of all our patients, we recommend that your BMI be below 30 before undergoing any procedure. In certain instances, a BMI of up to 35 may be acceptable, provided that you receive an anaesthetic assessment to clear you for surgery beforehand. As a result, it is always in the best interest of both the patient and the surgeon to conduct a consultation when the patient is at their ideal BMI.
However, there is one exception to this BMI guideline. This exception pertains to individuals who have already experienced a substantial amount of weight loss (for example, 20-30 kg or more). It is crucial to understand that your surgeon might establish a target weight for you to achieve before scheduling your surgery, primarily due to safety concerns.
RELATED: Post Weight Loss Surgery
The goal weight recommended by your surgeon is intended to ensure that your BMI is reduced to a level that allows you to safely undergo surgery with a minimised risk of complications.
A high BMI can lead to dangerous complications, such as infection, poor wound healing, difficulty breathing, blood clots, pulmonary embolism, and extended recovery time.
If you are unsure about your current BMI, you can utilize our convenient BMI calculator to determine it.
RELATED: Body Mass Index (BMI) & Cosmetic Surgery
Naturally, if you have any questions or concerns about your BMI or any other aspect related to your surgery, our team is readily available to address them. No question or concern is too trivial to discuss with us, and we are committed to providing you with the information and support you need.
Previous Breast Augmentation History
If you have undergone a breast augmentation at another clinic and are seeking breast implant revision surgery at our facility, it is important for us to obtain your previous medical records. These records should contain detailed information about the implants used in your prior procedure. You can acquire this information from the clinic where your previous plastic surgeon performed the surgery.
Having access to your medical history enables our team to better understand your specific situation and tailor the revision surgery to address your needs and concerns effectively.
Exploring Your Financing Options
It is essential to understand that the majority of cosmetic procedures are classified as elective, which means that they are typically not covered by the NHS or private medical insurance. This can impact your decision-making process and financial planning for the procedure.
However, there is one exception to this rule when it comes to breast reduction surgery. If a patient has a cup size of D or larger and experiences physical complaints, such as back and shoulder pain, they may qualify for NHS treatment. It is important to note, though, that the current waiting lists for such treatments can be several years long, which may not be a feasible option for many patients.
At Centre for Surgery, we offer various payment methods to accommodate your needs. We accept payments by credit card (including American Express), debit card, and online banking. This flexibility ensures that you can choose the most convenient option for your financial situation.
In addition to these payment methods, we also provide the option of financing your procedure. Financing can be a viable solution for those who prefer to spread the cost of their surgery over a longer period, making it more manageable and affordable.
To learn more about the financing options available to you, please visit our dedicated financing information page. This resource will help you gain a better understanding of the various plans and terms that you can consider when planning your procedure, allowing you to make a well-informed decision that suits your financial needs and preferences.
Discuss Your Preferred Timeline for Your Procedure
If you have a specific timeline in mind for when you would like your procedure to take place, it is crucial to share this information with both your surgeon and the patient coordinator. By providing these details, we can make an effort to accommodate your preferences and incorporate them into our scheduling plan, ensuring a smooth and well-organised process.
When considering the timing of your surgery, it is important to account for various factors, such as the amount of time you will need to take off from work and the overall duration of your recovery period. The length of these timelines may vary depending on the specific type of surgery you are undergoing. Therefore, it is essential to have a clear understanding of the recovery process and how it may impact your personal and professional commitments.
By communicating your ideal timeline to your surgeon and patient coordinator, you can work together to create a comprehensive plan that accommodates your needs and expectations. This collaborative approach will enable you to approach your procedure with greater confidence and peace of mind, knowing that you have taken the necessary steps to ensure a successful surgery and recovery experience.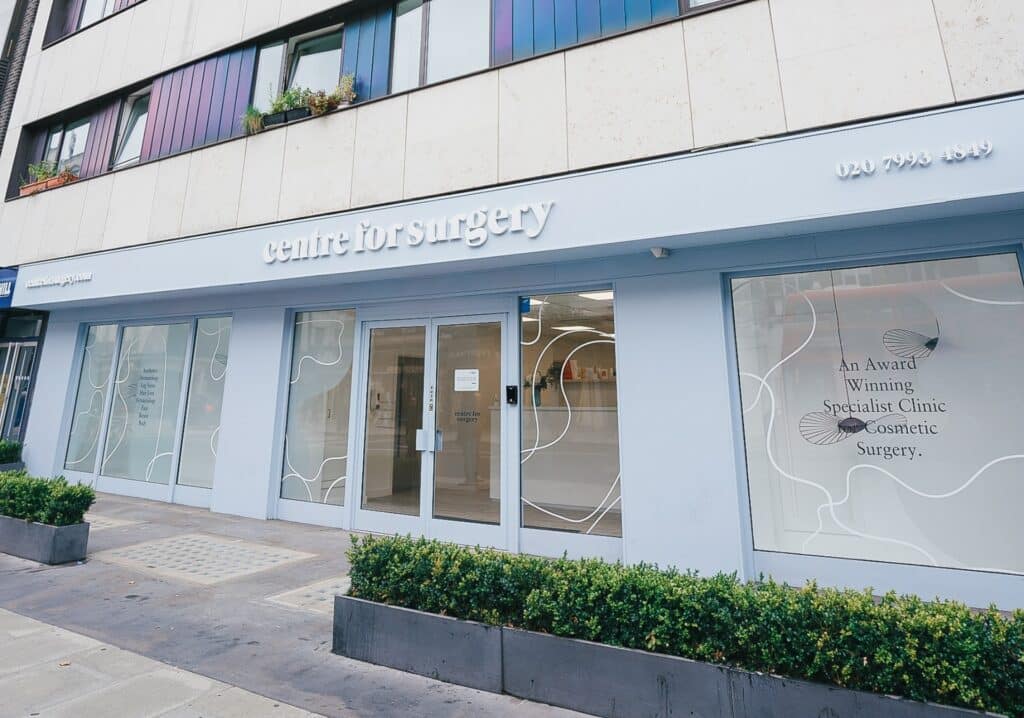 Amazing from start to finish, the communication was the main thing was fully informed and looked after, on the day of my breast augmentation, the staff were fab and made me feel at ease through out the whole process. Thank you so much.
Mohammed Farid
18/11/2021
I've had such a great experience with excellent advice, care and attention and surgical treatment (gynaecomastia) - I can fully endorse the treatment I have received from Centre for Surgery with absolutely no qualms at all. Brilliant in every way - thank you all so much.
Caroline Thorpe
14/11/2021
Very pleased with my whole experience of having a procedure. Was so nervous about getting treatment and i was reassured and felt so comfortable throughout thanks to the amazing nurses. I definitely made the right decision to have breast augmentation at centre for surgery with dr erel.
Melissa Briggs
08/11/2021
So glad I went with centre for surgery, the whole process went very smoothly from the consultations down to the actual day of the procedure. I was so nervous on the day but the whole team put me at ease and I'm happy with my results as I feel a lot more comfortable wearing certain clothes now. My surgeon was Alberto Di Giuseppe who performed a breast Augmentation on me, and I would definitely recommend as he was very clear on what the outcome of the surgery would be and which size would look the best for my frame.
Couldn't be happier with Dr Tillo work,i had my breast surgery one week ago and so happy with the results so far,all the staff are extremely nice and very supportive,i would definitely recommend their services,thank so much
From start to the finish everything was perfect for tummy tuck surgery. All staff is very friendly and the aftercare has been good. The Doctor and the nurse team was fantastic. I'm so happy...result is amazing. Thank you!!!
This was overall a great experience, all the staff at Centre for Surgery were friendly and put me at ease. It is a nerve wracking thing to go through an op but the staff were so nice. Mr Ertan has got a great team around him. On the day of the operation everything went smoothly to plan, there was no delay or holdups, I had another consultation with Mr Ertan who confirmed what was going to be done and that I was still happy to proceed. I was prepped for the procedure, I met with the anaesthetist who again was really nice and put me at ease explaining his role. After the procedure I woke up with the nurse by my side making sure I was OK and checking on me, I was able to stay in the clinic until I was ready to leave and was not rushed at all. I was well looked after from the start to the point when I was discharged. Post operation I was staying at a local hotel it was so close there was no point in even getting a taxi and I was able to walk back where my partner was waiting for me. I was expecting a lot of bruising to both my eyes but there was very little if any by the time the cast came off after 7 days, I am now at the two week post operation point and it is healing well with no outwardly visible bruising or scaring. The next milestone is a checkup at the 6 week point with my surgeon. If you're thinking of having something like this done I would highly recommend getting in touch with Centre for Surgery.
The staff at Centre for Surgery were very kind and accommodating. They answered any questions I had about the procedure and were constantly checking up on me. A special thank you to Christina for all her support throughout.
I would just like to state the quality of care received from the nurses at Centre for Surgery was beyond the highest level. Sophie takes her patient care to another level beyond words. She always puts me at ease. She is there for me even at awkward hours just when I mostly needed reassurance and she is one of the most compassionate nurses I have come across and demonstrates her passion naturally for caring for others. She totally deserves recognition at its finest and thank you for always being there for me. 😍
Add some sections on the edit area of this page