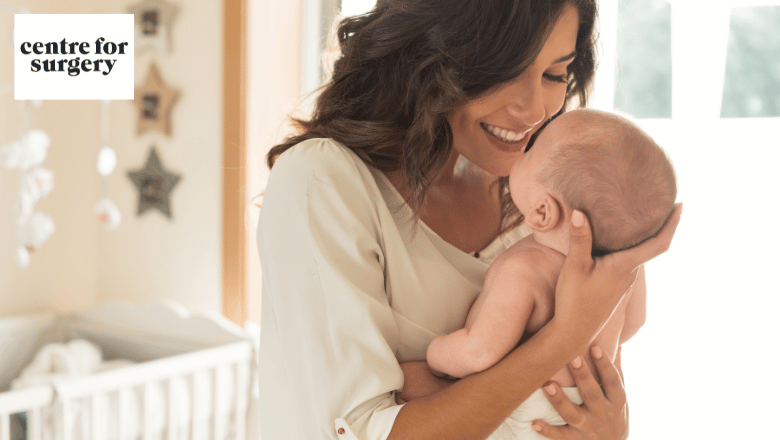 If you have been thinking about having cosmetic surgery or you know someone who has already had surgery, you may be aware that timing your surgery is crucial. There are several factors to take into consideration when planning the best time to have surgery. This includes work commitments, time with family, parental responsibilities, or special occasions, such as weddings or birthdays.
Many people ask us if it is better to have cosmetic surgery before or after surgery. Pregnancy is an amazing life event that can significantly change your body. Stretched-out skin can become loose and wrinkled when it was previously tight and elastic. The abdominal muscles stretch out and may even tear during childbirth. Breasts may lose their volume and may become drooping or sagging. Weight gain is relatively common during and after pregnancy, and it can be challenging to get rid of excess weight to restore your body to its pre-pregnancy appearance.
Having a baby places considerable strain on a woman's body. It is, therefore, not surprising many women choose to have cosmetic surgery to restore their pre-pregnancy appearance. Some women may choose to have elective plastic surgery before pregnancy. Here we answer your most commonly asked questions about the best time to have cosmetic surgery, whether before or after pregnancy.
Breast surgery after pregnancy and breastfeeding
Many women who plan to get pregnant are often keen to know about the best time to have breast surgery. We would recommend waiting until you have had children if you are planning to get pregnant before having breast surgery. The breasts undergo significant changes in size and shape as a result of pregnancy and breastfeeding. Many types of breast surgery carried out at our clinic, such as breast augmentation or a breast lift, are designed to correct pregnancy-related breast changes, including deflated breasts and droopy and saggy breasts.
RELATED: Can pregnancy affect my breast implants?
It is best to defer having breast surgery until after pregnancy as the results of breast surgery could be adversely affected if you choose to have surgery before pregnancy. Having breast surgery before pregnancy may increase the likelihood of you requiring revision breast surgery after having children.
Having said that, there are several categories of women who may be very concerned about the appearance of their breasts or may have a significant breast deformity, which has been present from a young age. There may still be many years before these women choose to become pregnant.  This is entirely understandable, and with a procedure such as a breast augmentation or breast implant surgery, it is perfectly fine to have this surgery before becoming pregnant. Breast implant surgery is not associated with adverse effects on the ability to get pregnant, pregnancy itself, or the ability to breastfeed. There may still be the potential for requiring breast revision surgery in future after pregnancy and breastfeeding, although this is not always the case, and every woman is different.
Breast surgery, such as a breast lift (mastopexy) or breast reduction surgery, should be undertaken once you have completed your family, if possible. This is because the risk of needing corrective breast surgery is higher with these procedures, and there is also a slightly higher risk of problems with breastfeeding after both breast lift or breast reduction.
Once you have undergone pregnancy and childbirth and are very keen to have breast surgery, we would advise waiting a minimum of six months after the completion of breastfeeding before having surgery. This will allow the breasts to return to their pre-pregnancy condition and will allow you to achieve the best possible results.
Benefits of having cosmetic surgery after completing your family
There are certain plastic surgery procedures where we would strongly advise waiting until after having children before having them. The most popular examples are a tummy tuck and mummy makeover surgery. A mummy makeover is a combination procedure that most commonly involves a tummy tuck and liposuction combined with a breast lift or breast augmentation. The best mummy makeover results are achieved when you have the surgery after the completion of your family.
RELATED: How soon can I have a mummy makeover after pregnancy?
Abdominoplasty surgery is a major surgical procedure that can take 3 to 4 hours to perform and involves a lengthy recovery period. The procedure is designed to correct pregnancy-associated changes, such as the removal of excess or sagging skin and loose bulging muscles. The abdominal muscles often tear during childbirth, and abdominal muscle repair is required, also known as diastasis recti repair.
RELATED: Abdominal separation – diastasis recti after pregnancy
Tummy tuck surgery is one of the most popular plastic surgery procedures due to its incredible ability to achieve a tight and flat-looking abdomen. To achieve and maintain optimal results, we would advise having this procedure after you have decided you no longer want any more children.
Recovery after cosmetic surgery
Once you have decided on having elective plastic surgery after having children, you will need to think about the potential recovery period involved regardless of the surgical procedure. You will need approximately one to 2 weeks off dedicated childcare during the initial recovery period. Although they can still be around you, you should avoid picking up young children, especially after a tummy tuck or attending to their everyday needs without adult assistance.
You will receive detailed preoperative and post-operative care instructions specific to the procedure you are having. If you have children, you should think about organising childcare in advance for a minimum of one week after surgery. The first two weeks after surgery are crucial, and it is essential to get plenty of rest to allow optimal healing and help you achieve the best final results.
RELATED: Should I get labiaplasty before or after pregnancy?
Ideal weight for cosmetic surgery
Many women find losing weight after pregnancy is not an easy thing to do. Before having cosmetic surgery, we would recommend you be at or near your target weight. They should be ideally within 6 kg regardless of the type of procedure you wish to have. There are several reasons why we recommend this. It is incorrectly thought that many plastic surgery procedures, such as liposuction or abdominoplasty, are designed to help you lose weight.  This is not correct. Both liposuction and a tummy tuck are body contouring procedures designed to help get rid of excess loose skin or localised areas of fat. They are designed to contour and sculpt your body after having lost weight. You should also avoid significant fluctuations in weight after surgery. If you gain or lose a significant amount of weight, this can adversely affect your surgical results.
Post pregnancy surgery at Centre for Surgery
Always remember every surgical procedure we undertake is carried out with patient safety as the most critical priority. Patient safety is significantly optimised when you are in a good state of health, with no chronic medical conditions, at your ideal body weight and are aware of the risks and complications of cosmetic surgery. Call us today on 020 7993 4849 or complete the contact form below to schedule an in-person consultation at our state-of-the-art cosmetic surgery clinic in London.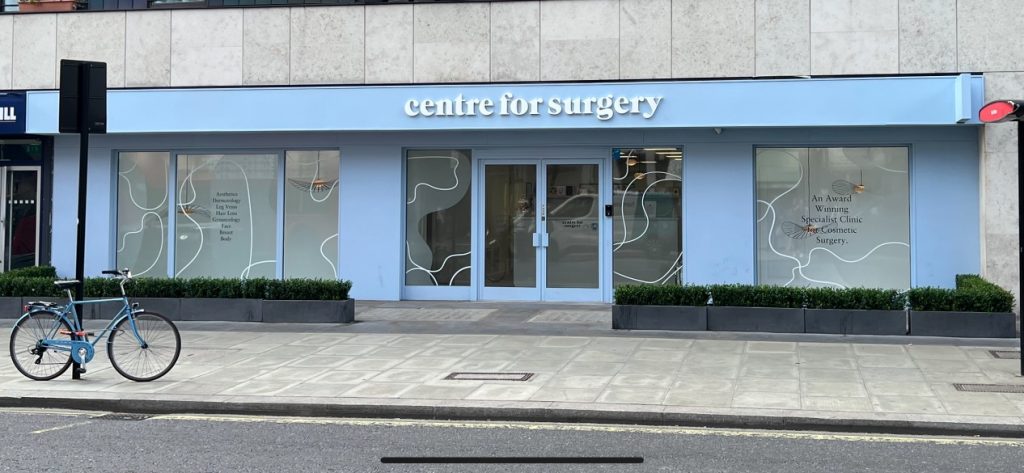 Amazing from start to finish, the communication was the main thing was fully informed and looked after, on the day of my breast augmentation, the staff were fab and made me feel at ease through out the whole process. Thank you so much.
Mohammed Farid
18/11/2021
I've had such a great experience with excellent advice, care and attention and surgical treatment (gynaecomastia) - I can fully endorse the treatment I have received from Centre for Surgery with absolutely no qualms at all. Brilliant in every way - thank you all so much.
Caroline Thorpe
14/11/2021
Very pleased with my whole experience of having a procedure. Was so nervous about getting treatment and i was reassured and felt so comfortable throughout thanks to the amazing nurses. I definitely made the right decision to have breast augmentation at centre for surgery with dr erel.
Melissa Briggs
08/11/2021
So glad I went with centre for surgery, the whole process went very smoothly from the consultations down to the actual day of the procedure. I was so nervous on the day but the whole team put me at ease and I'm happy with my results as I feel a lot more comfortable wearing certain clothes now. My surgeon was Alberto Di Giuseppe who performed a breast Augmentation on me, and I would definitely recommend as he was very clear on what the outcome of the surgery would be and which size would look the best for my frame.
Couldn't be happier with Dr Tillo work,i had my breast surgery one week ago and so happy with the results so far,all the staff are extremely nice and very supportive,i would definitely recommend their services,thank so much
From start to the finish everything was perfect for tummy tuck surgery. All staff is very friendly and the aftercare has been good. The Doctor and the nurse team was fantastic. I'm so happy...result is amazing. Thank you!!!
This was overall a great experience, all the staff at Centre for Surgery were friendly and put me at ease. It is a nerve wracking thing to go through an op but the staff were so nice. Mr Ertan has got a great team around him. On the day of the operation everything went smoothly to plan, there was no delay or holdups, I had another consultation with Mr Ertan who confirmed what was going to be done and that I was still happy to proceed. I was prepped for the procedure, I met with the anaesthetist who again was really nice and put me at ease explaining his role. After the procedure I woke up with the nurse by my side making sure I was OK and checking on me, I was able to stay in the clinic until I was ready to leave and was not rushed at all. I was well looked after from the start to the point when I was discharged. Post operation I was staying at a local hotel it was so close there was no point in even getting a taxi and I was able to walk back where my partner was waiting for me. I was expecting a lot of bruising to both my eyes but there was very little if any by the time the cast came off after 7 days, I am now at the two week post operation point and it is healing well with no outwardly visible bruising or scaring. The next milestone is a checkup at the 6 week point with my surgeon. If you're thinking of having something like this done I would highly recommend getting in touch with Centre for Surgery.
The staff at Centre for Surgery were very kind and accommodating. They answered any questions I had about the procedure and were constantly checking up on me. A special thank you to Christina for all her support throughout.
I would just like to state the quality of care received from the nurses at Centre for Surgery was beyond the highest level. Sophie takes her patient care to another level beyond words. She always puts me at ease. She is there for me even at awkward hours just when I mostly needed reassurance and she is one of the most compassionate nurses I have come across and demonstrates her passion naturally for caring for others. She totally deserves recognition at its finest and thank you for always being there for me. 😍