Almond Eye Surgery & Canthoplasty London & UK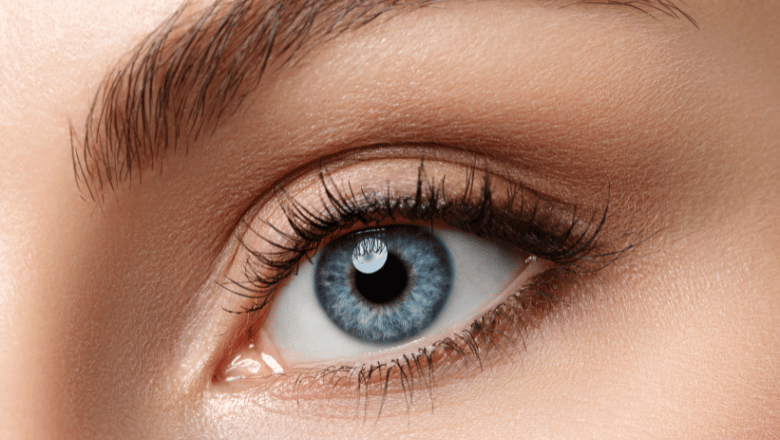 Lateral canthoplasty, is a cosmetic procedure often combined with blepharoplasty that aims to correct the outer edge of the eye and create a more lifted and elongated appearance. The outer angle of the eye, known as the lateral canthus, plays a crucial role in determining the shape of the eyes. If it is tilted downwards, it can make you appear sleepy and tired, while an excessively outward tilt can make your eyes look narrow.
Lateral canthoplasty also known as almond eye surgery is designed to reposition the tendons that shape the outer eye corner, lifting the outer corner of the eye and creating a more beautiful and youthful appearance. This procedure is often performed in combination with blepharoplasty, another popular eyelid surgery.
At Centre for Surgery, we have a team of expert plastic surgeons who specialise in oculoplastic surgery, including lateral canthoplasty. Our surgeons have extensive experience performing this procedure and are committed to delivering natural-looking results with minimal surgical risks, such as asymmetry or over-correction.
We understand that every patient is unique, and we work closely with each individual to create a personalized treatment plan that addresses their specific needs and goals. Our state-of-the-art facilities and advanced surgical techniques ensure that our patients receive the highest level of care and achieve their desired outcome.
If you are interested in lateral canthoplasty or other eyelid surgery procedures, contact Centre for Surgery to schedule a consultation with one of our expert plastic surgeons.
What is Canthoplasty – Almond Eye Surgery?
Almond eye surgery, also known as canthoplasty, is a type of eyelid surgery that is designed to surgically lift the outer corner of the eye, also known as the lateral canthus. Surgically elevating the lateral canthus helps to make the eyes appear more youthful. The lateral canthal tendon helps to support the outer aspect of the eye, and the anatomy and direction of this tendon will contribute to how the outer part of the eye appears. The lateral canthus may have one of three positions:
Upward tilt – the lateral canthus is pointed upwards
Neutral tilt – the outer eye points horizontally
Downward tilt – The corner of the outer eye points inwards and downwards
The surgeon surgically alters the size and position of the lateral canthal tendons as part of canthoplasty surgery to alter the outer aspect of the eyes. A lateral canthoplasty is commonly combined with an upper or lower blepharoplasty to treat hooded eyelids or droopy eyelids.
RELATED: What are the benefits of eyelid surgery?
Canthoplasty vs canthopexy
Lateral canthoplasty and a canthopexy are both designed to adjust the position of the outer angle of the eye. A canthoplasty procedure is considered more surgically invasive as it involves the division of the lateral canthal ligaments followed by shortening, lengthening or repositioning. Canthopexy does not involve cutting the lateral canthal tendon; the tendon is simply altered in position and secured with stitches to achieve the desired level of slant.
For patients who would like to achieve subtle results, a canthopexy could be appropriate if only minor adjustments are required to the corner of the eye. Canthoplasty is better suited for patients who want to achieve significant improvements in the shape of the outer eyes and is designed to achieve an almond-shaped eye appearance. Almond eyes are considered to be an aesthetically pleasing appearance, with people appearing more refreshed and rejuvenated.
What are the benefits of canthoplasty surgery?
There are several benefits of almond eye surgery, or canthoplasty and it is one of our most popular eyelid surgery procedures at Centre for Surgery. It is commonly combined with upper and lower blepharoplasty surgery.
Lateral canthoplasty benefits include:
Increasing the size of the eyes helps to get rid of a fatigued and sleepy eye appearance.
Upward slanting eyes with a youthful almond shape.
Help to reduce excessive upward slanting in patients of far Eastern descent.
It helps people to appear more energetic and refreshed.
Can help to correct structural problems affecting the lateral canthal tendon.
Almond eye surgery is regarded as one of the best eyelid surgery procedures to enhance the shape of the eyes with a quick and minimally invasive procedure.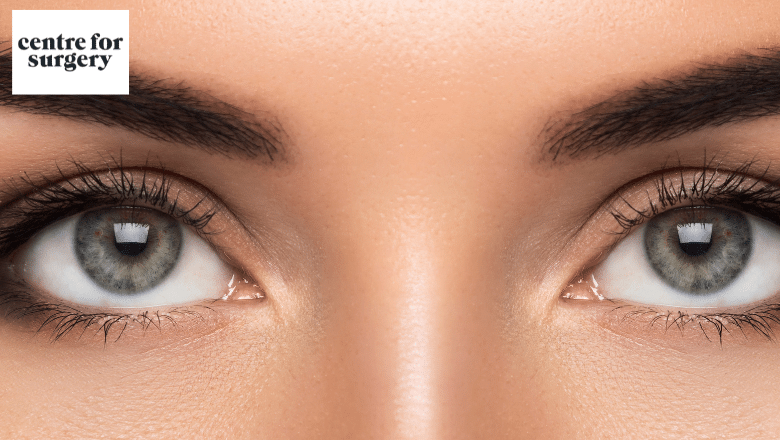 Am I suitable for almond eye surgery?
Canthoplasty surgery is designed to correct the shape of the outer eye and can address several concerns. The overall goal of a lateral canthoplasty is to achieve wider and youthful-looking eyes. Ideal patience for a surgical canthoplasty include:
Patients who have downward slanting eye corners which may make the eyes appear fatigued and sleepy due to the smaller appearance of the eyes. Almond eye surgery can help to adjust the outer eye corner so that it points in an upward direction. Upward slanted eyes have an almond shape and are considered an aesthetically desirable eyelid appearance.
Some patients may have an excessively upward-pointing lateral canthus. Patients from the Far East commonly have this appearance. Surgery involves minor correction of the outer angle of the eye so that it points slightly inward to widen the eyes and create almond-shaped eyes.
Many people may develop droopy eyelids as part of the natural ageing process. When an eyelid lift, also known as a blepharoplasty, is combined with canthoplasty, the eyes can be made to appear wider for a more youthful appearance.
Canthoplasty surgery can be performed for several reasons depending on the individual patient's aesthetic goals. The procedure is customised to the needs of the individual patient, with some patients requiring a minor canthopexy to fine-tune the position of the outer eyes and with others requiring a lateral canthoplasty combined with a blepharoplasty to achieve significant results.
Lateral canthoplasty procedure
Canthoplasty is most commonly performed under a local anaesthetic, although a general anaesthetic may be recommended, particularly when it is combined with upper or lower blepharoplasty. With the local anaesthetic option, you will be awake throughout the procedure but will not experience any discomfort due to the injection of local anaesthetic. Lateral canthoplasty is an outpatient procedure which means you'll be able to go home later the same day once you have recovered from the effects of the anaesthetic.
When you arrive on the day of your surgery, you will be admitted by a member of our nursing team. When you are taken through to the operating theatre, you will be asked to sit comfortably with your head supported in a gel cushion. The surgeon will then clean the area around your eyelids and apply sterile drapes to maintain a clean operating field. The eyelids will be marked before the injection of local anaesthetic into the outer corner of the eye. A mild stinging sensation which lasts no more than a few seconds is normal and will be followed by complete numbness. The surgeon will then make a small incision positioned at the lateral corner of the eye. The incision may be extended to the upper eyelid or lower eyelid if blepharoplasty surgery is combined with the procedure. The surgeon first identifies the lateral canthal tendon. Depending on the desired outcome, the tendon can be shortened or lengthened in combination with repositioning. This will help to achieve the desired level of tilt of the outer eye. Once the tendon has been surgically fixed in position, the incisions will be closed with dissolvable stitches. The surgeon will then perform any eyelid surgery if this is part of the procedure. The incisions will be covered with a sterile dressing, and your eyes will be irrigated with a sterile saline solution. You can then open your eyes. Almond eye surgery takes approximately 1 to 2 hours to perform, depending on the extent of surgical correction and whether the procedure is combined with a blepharoplasty.
What procedures can be combined with a canthoplasty?
Canthoplasty can be performed independently, but it is most commonly combined with other complimentary procedures, including eyelid surgery or a brow lift.
Upper blepharoplasty – an upper eyelid lift is ideal for people with droopy or saggy upper eyelids.
Lower blepharoplasty – Eye bag removal is designed to get rid of bags under the eyes and tighten the skin of the lower eyelids. Lower blepharoplasty is commonly combined with lateral canthoplasty if patients want wider eyes that appear more almond-shaped.
Brow lift – people may develop sagging of the eyebrows as part of the ageing process. A surgical brow lift can be combined with a canthoplasty if patients want wider fox eyes that appear more youthful.
RELATED: What is fox eye surgery?
At your in-person consultation, your surgeon will perform a detailed physical examination and provide customised recommendations on the ideal combination of procedures to produce optimal results.
Recovery after Almond Eye Surgery
Canthoplasty is a minimally invasive procedure with limited surgical dissection, so the recovery process is quick and straightforward. Most patients can fully recover within 2 to 3 weeks after surgery. More extensive surgical correction, especially when the procedure is combined with a blepharoplasty or a brow lift, may require a longer recovery period. You should expect a recovery period of up to 4 weeks if the procedure is combined with a lower blepharoplasty.
Common side effects after lateral canthoplasty includes:
Bruising and swelling around the eyes
Temporary blurred or double vision
Sensitivity to light
Burning or gritty sensation in the eyes
Excessively watery eyes
Itchy eyes
Mild discomfort
Most of the symptoms will disappear within 7 to 10 days and be resolved completely within four weeks. Most patients can return to work after a few days however, it is important to remember that swelling and bruising may still be noticeable up to 2 weeks after surgery.
Bruising and swelling can be helped to disappear quicker with the intermittent application of cold packs after surgery. We would also recommend wearing appropriate sunglasses to protect the healing areas from excessive sunlight and minimise the appearance of bruising during the first couple of weeks.
What are the potential risks and complications of almond eye surgery?
When performed by a specialist plastic surgeon, lateral canthoplasty is a safe procedure with minimal risk of complications. As with any surgical procedure, there are certain risks to be aware of when considering having canthoplasty surgery in London:
Eye asymmetry.
Excessive scarring.
Surgical wound infection.
Bleeding and haematoma formation.
Eye irritation.
Difficulty in closing the eyes fully if the tissues are excessively tightened
In very rare cases, potential visual disturbance.
Choosing a specialist oculoplastic surgeon helps reduce the risk of these complications. Centre for Surgery is home to some of the most experienced consultant plastic surgeons in London in the UK. Our surgeons have continuously refined their canthoplasty techniques to produce almond-shaped eyes with minimal surgical risks and complications.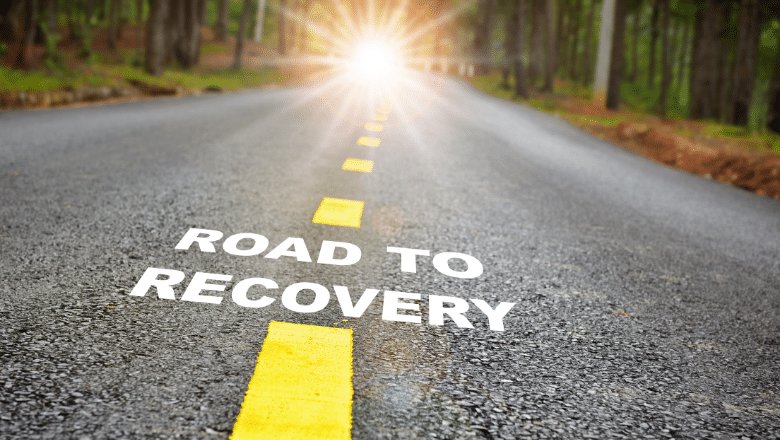 How much does Almomd Eye Surgery cost?
The cost of canthoplasty or almond eye surgery will be determined by several factors, including the extent of surgical correction required, the type of anaesthesia, the combination with other procedures such as blepharoplasty and where the procedure is performed. Once you have had a face-to-face consultation with a surgeon, you will be seen by your dedicated patient coordinator to give you a detailed quotation. The quote will include the surgeon's fee, anaesthetist fee, facility fee and other costs. All postoperative after-care visits are included in the cost of your procedure. If you want an estimate of a canthoplasty price in London, call us today on 020 7993 4849 or complete the contact form below.
How to finance your surgery
Centre for Surgery is an approved partner of Chrysalis Finance. Chrysalis Finance is the leading provider of specialist medical loans in the UK. We offer a full range of finance options, including 0% finance for eligible applicants. Call us today if you would like to apply for finance to fund your procedure.
RELATED: Finance Options
Is almond eye surgery worth it?
Eyelid surgery can lead to a significant change in the appearance of your eyes. People can achieve youthful and refreshed eyes with a simple and straightforward surgical procedure giving permanent results. People can look forward to a significant boost in self-confidence and emotional well-being by getting rid of the constantly tired and sleepy look, which may have been a source of concern for many years.
RELATED: Is eyelid surgery worth it?
Medical References:
Almond Eye Surgery at Centre for Surgery
Centre for Surgery is the leading cosmetic surgery clinic in London and is home to some of the best consultant plastic surgeons in the UK. We are known as a centre of excellence for eyelid surgery, including almond eye surgery combined with upper and lower blepharoplasty. Operating on the eyelids requires a high degree of skill, which can only be achieved with years of training and continuous learning. Our state-of-the-art Baker Street clinic in London is purpose-built for cosmetic eyelid surgery. It is fully equipped with the latest equipment to allow surgeons to produce optimal results after canthoplasty surgery.