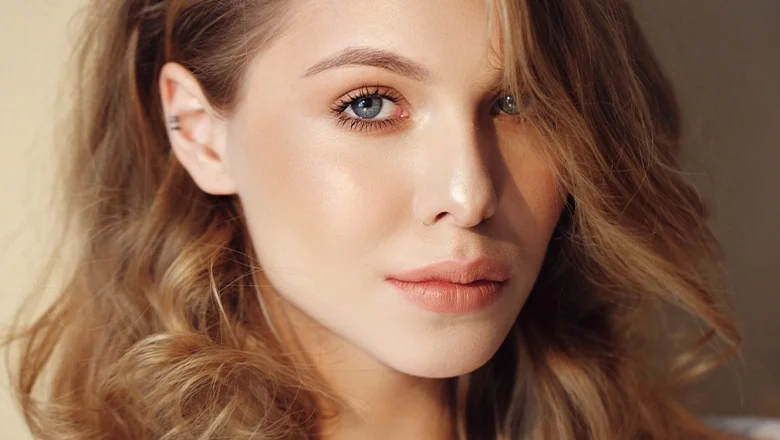 Fox eye surgery has generated intense interest on social media recently. Many high-profile celebrities have shared their experiences of having fox eye surgery or a non-surgical fox eye lift using PDO threads on Instagram and TikTok. The procedure is designed to adjust the angle of the eyebrows so that they point upwards which makes the eyes appear more lifted. The natural ageing process results in drooping of the eyebrows. Having a fox eye lift can help to create a rejuvenated look in the upper part of the face and eye region. Although the procedure has become very popular recently, it is actually a well-established procedure which was first performed over forty years ago by surgeons in the United States. The procedure is based on achieving a look which is commonly found in people of Asian origin. Fox eye surgery involves performing a blepharoplasty or eyelift procedure in combination with a surgical browlift that is designed to elevate the outer part of the eyebrows. The overall aim of a fox eye lift is to achieve a more youthful look by a reduction in the size of the eyelids.
Many people may not be keen on invasive surgery to achieve the fox eye look. An alternative method involves carrying out a non-surgical fox eye lift using PDO threads. The procedure first involves the injection of local anaesthetic followed by the insertion of PDO threads which contain tiny barbs. Once the threads have been inserted, the outer part of the eyebrow will become lifted when the barbs become anchored in the soft tissue. There is little or no downtime after a non-surgical fox eye lift with only minimal bruising and swelling which lasts up to 10 days. Patients can have results that last up to 12 months depending on how many PDO threads are inserted. Further top-up treatments will be required to maintain the results after one year.
What is a non-surgical fox eye lift?
Fotona VectorLift is a highly effective treatment for lifting the outer third of the eyebrow and rejuvenating the upper eyelids. The procedure is designed to enhance periocular and brown aesthetics by lifting the tail of the eyebrow and tightening the upper eyelids. VectorLift is a three-step treatment that involves a combination of eyelid tightening and eyebrow elevation without the need for needles and incisions of more invasive procedures. The treatment is particularly effective as it preserves the vital subcutaneous fat which maintains usefulness. The treatment is well-tolerated with the vast majority of patients describing it as a very comfortable experience unlike treatment with PDO threads which can be very painful and carries a significant risk of complications.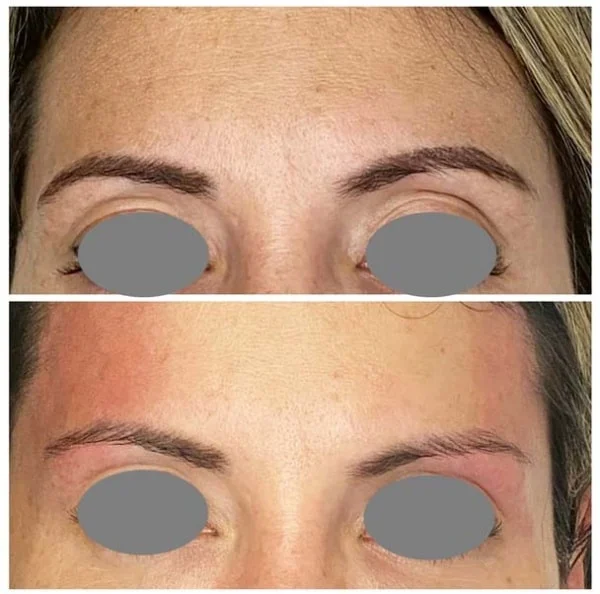 What are the alternatives to fox eye surgery?
In women, the eyebrows are usually located on the upper bony margin of the orbit. The height of the eyebrows increases in the outer third of the eyebrow and can be found to directly lie over the superior orbital rim. Fox eye surgery alters the position of the eyebrow so that the outer aspect of the brow is positioned higher. Our surgeons believe an unnatural appearance is created by failing to follow the natural contours of the face with eyebrows that end up being too high which may give rise to a 'startled' appearance.
Fox eye surgery is an invasive surgical procedure and involves certain risks and complications. The skin gradually loses its elasticity with a loss of collagen and elastin as part of the natural ageing process and this can lead to stretching of the ligaments and tendons which support the eyelid.
In a small number of cases, PDO threads used as part of a non-surgical fox eye lift may result in localised bunching up of the skin and a temporary loss of sensitivity in the area of treatment. It can be difficult to treat certain complications arising from fox eye surgery. A non-surgical fox eye lift can also be achieved with the Fotona VectorLift procedure described above without the risk of complications which is possible with PDO threads or fox eye surgery.
At Centre for Surgery in London, we do not recommend fox eye surgery or non-surgical fox eye lift with PDO threads.
The best way to achieve a youthful appearance of the eyes and brows is to have a blepharoplasty also known as eyelid reduction surgery combined with brow lift surgery. Our surgeons commonly carry out eyelid surgery and a surgical brow lift at Centre for Surgery in London. The results of these treatments are appreciated by patients given their ability to rejuvenate the upper face and achieve a wide-eyed look for increased youthfulness. Compared with the Fox eye surgery, eyelid surgery combined with browlift can be precisely customised to the needs and preferences of individual patients to achieve permanent results. Of course, the natural ageing process may slightly diminish the results over time.
Brow lift surgery is designed to produce a smoother appearance of the forehead by lifting sagging tissues of the brow. A sagging brow is most commonly caused by a loss of elasticity which commonly occurs as we age. Many patients tell us how young they feel after having a brow lift. There are different types of brow lift surgery including temporal brow lift, endoscopic brow lift and a traditional coronal brow lift. Endoscopic brow lift surgery is the most commonly performed type of brow lift at Centre for Surgery as any incisions are well hidden within the hairline. Common to all types of brow lifts include surgical removal of loose skin followed by tightening of the underlying soft tissue. Permanent results are achievable with a surgical browlift although continued ageing may affect results after 5 to 10 years. An adjustment procedure may be required further down the line to maintain the results over time.
RELATED: How much does a brow lift cost?
Blepharoplasty also known as eyelid surgery, eye lift or eyelid reduction is designed to improve the appearance of the eyelids by the surgical removal of excess skin and fat. Blepharoplasty is one of our most popular procedures at Centre for Surgery in London due to its ability to address signs of ageing in the eye region. Eyelid surgery can also effectively treat bags under the eyes, hooded eyes or drooping eyelids. Most techniques involve precise surgical removal of redundant skin and tightening of the levator muscle of the eyelids to achieve rejuvenation effects not possible with non-surgical treatments.
Both blepharoplasty and brow lift surgery can produce powerful anti-ageing effects without the need for a fox eye lift or brow lift which carries a risk of significant complications. Here at Centre for Surgery, we also offer a wide range of non-invasive treatments to rejuvenate the eyes and brow without the need for invasive surgery although the effects are temporary in nature. A course of treatments will be needed to maintain results. Anti-ageing injectables can be used to get rid of crow's feet and lines and wrinkles affecting the forehead. Dermal fillers can be used to add volume to the upper face for areas which have lost volume as a result of the natural ageing process. Dermal fillers contain hyaluronic acid which is a natural constituent of the body. Treatment with soft tissue fillers will need to be repeated after 12 months as it is a temporary treatment. Treatment with dermal fillers is considered very safe and if you are unhappy with the results, the filler can be easily dissolved with Hyalase.
A non-surgical fox eye lift with the Fotona VectorLift procedure costs approximately £500. The risks of complications with laser treatment are minimal and results are longer lasting compared with PDO threads. Laser treatment can also achieve more natural-looking results.
RELATED: Face Cosmetic Surgery Prices
Our aesthetic practitioners are well known for their expertise in all types of aesthetic laser treatments at our state-of-the-art clinic located on 106 Crawford Street in Marylebone, central London.
If you would like to book a consultation for a non-surgical fox eye lift using the Fotona Vectorlift procedure, please get in touch with us today on 020 7993 4849 or complete the contact form below and one of our friendly and knowledgeable patient coordinators will book a consultation for you.