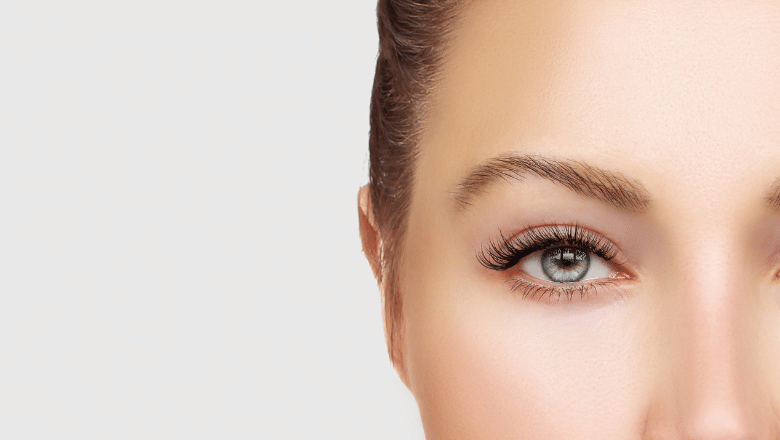 Hooded eyes, or saggy eyelids, are characterised by extra skin folding down from the brow bone to the lash line, which obscures your eyelid crease and can make your eyes look smaller. While some individuals are born with this eye shape, others may develop it over time due to age, lifestyle factors, or certain medical conditions.
In more severe cases, saggy eyelids can obstruct vision, making tasks such as reading more difficult. Whether you've had this eye shape from birth or developed it over time, there are several ways to address hooded eyes, ranging from cosmetic enhancements to surgical interventions.
At Centre for Surgery in London, our team of experienced plastic surgeons specialise in both surgical and non-surgical treatments for hooded eyes. From cosmetic procedures like anti wrinkle and dermal fillers to surgical interventions like blepharoplasty (eyelid surgery) or brow lift, we offer a range of options tailored to each individual's needs and preferences.
Read on to learn more about the causes of hooded eyes and the various treatment options available, both surgical and non-surgical, to help your eyes look bigger and more refreshed.
RELATED: How to treat hooded eyelids
What Are Hooded Eyes?
So, what exactly do we mean by "hooded eyes"? You might hear people also referring to them as ptosis or droopy eyes. These terms all describe a certain eye shape which is characterised by having an extra bit of skin that hangs down just below the eyebrows, covering the upper eyelids. This isn't just a little flap of skin; it can actually drape all the way down, even reaching as far as the lash line.
Now, when someone has hooded eyelids, it can make their eyes appear smaller than they actually are. You might notice that their eyes give off a somewhat tired or sleepy look. That's because of the way the excess skin hangs over their eyelids. And there's more – if the skin droops really low, to the point where it covers a good portion of the eyelid, it can potentially get in the way of their vision, causing them some difficulty seeing.
It's also worth noting that this isn't always something that affects both eyes at the same time. Some people might find that they only have one eyelid that's droopy. However, more commonly, you'll find that folks tend to have hooded eyelids on both sides. They've got this extra fold of skin over their upper eyelids, both left and right.
How Do You Know If Your Eyes Are Hooded?
First off, take a good look at your eyes in the mirror. Pay close attention to your upper eyelids. If you notice that a portion of your eyelid is covered by a fold of skin when your eyes are open, you might have hooded eyes.
You should specifically look for any extra bit of skin that hangs over from the crease of your eye, partially or fully hiding the eyelid. If your eyelid doesn't appear to be fully visible when your eyes are open, or if the skin droops down to the point where it's touching your lash line, that could be a sign of hooded eyes.
In addition to this, if you've ever had difficulty applying eyeshadow or eyeliner because it seems to 'disappear' when your eyes are open, or if you struggle to fully open your eyes without raising your eyebrows, these could also be indications of hooded eyes.
Another clue can come from how your eyes look in terms of their size and expression. If people often comment that your eyes look a bit smaller, or if you feel that they always seem to give off a tired or sleepy appearance, this might be due to hooded eyelids.
It's important to remember though, that everyone's eyes are unique and different, and there are many variations in eye shapes. So, if you're uncertain whether your eyes are hooded, it might be a good idea to get a professional opinion from a specialist plastic surgeon at Centre for Surgery.
What Causes Hooded Eyes?
There are a few reasons why you might have droopy upper eyelids. Sometimes, it's simply a characteristic that's been passed down through your family, a condition you're born with. Some individuals are born with a droopy appearance in one or both of their upper eyelids. This is because the levator muscle, which is responsible for holding up the eyelid, hasn't developed quite right. This results in them growing up with an upper eyelid that droops down, possibly hindering their vision and making the eye appear weak or lazy. This is sometimes referred to as amblyopia, or 'lazy eye'.
Getting older is another common cause for hooded eyelids. Your skin, especially around your eyes, which is some of the thinnest skin on your body, naturally loses its tightness and starts to sag as you age. This can result in what looks like excess skin on your upper eyelids. Additionally, the levator muscle, which is responsible for keeping your upper eyelids in place, can lose its strength over time.
Injuries to your eyes could also lead to hooded eyes. Wearing contact lenses for long periods, developing an eyelid cyst, or taking a knock to the eye can all potentially harm your levator muscle's function, leading to your eyelid drooping.
Eye surgery is another potential cause. After operations such as cataract, glaucoma, or LASIK surgery, you might experience ptosis, or drooping of the eyelid. But don't worry too much about this one, as usually this droopiness goes away on its own after a while, without needing any treatment.
Muscle relaxant injections, like the ones used for treating frown lines on the forehead and around the eyes, can also cause your upper eyelid to droop. This might happen if some of the injected substance accidentally enters the upper eyelid muscle, causing it to relax. Thankfully, this effect tends to wear off as the impact of the injections diminish. Some research even suggests that a topical gel called brimonidine could help alleviate this type of eyelid drooping.
Lastly, certain medical conditions can lead to droopy eyelids. These include Myasthenia Gravis, diabetes, eye infections, and even the presence of a tumour on the eyelid.
Each of these possible causes has its own unique set of contributing factors and treatments, so if you're dealing with hooded eyes and you're unsure why, it could be a good idea to seek a professional opinion.
When Should You Treat Hooded Eyes?

Hooded eyelids are often just a natural part of ageing, and generally, they aren't something to be worried about. However, there might be a few circumstances where you could want to seek treatment for your hooded eyelids:
Cosmetic reasons: Hooded eyelids can alter the appearance of your eyes, making them seem smaller, more wrinkled, uneven, and giving off a tired look. If you're not happy with this aesthetic change and it's affecting your confidence or self-esteem, you might want to explore options for treatment.
Vision problems: Saggy eyelids can interfere with your sight by covering your pupils and causing your vision to blur. If you're finding that your hooded eyelids are affecting your ability to see clearly, it would be a good idea to have a chat with a plastic surgeon about potential treatment options.
Dry eyes: The upper eyelids are home to glands that help keep your eyes moist. If your eyelids are hooded, they might not be able to keep your eyes as well-moisturised as they should be, leading to dry and irritated eyes. If this is the case, treatment could be beneficial.
Headaches: If your eyelids are drooping a lot, you might find yourself squinting more than usual to try and see better. All this squinting can strain the muscles around your eyes and potentially cause headaches. If you're experiencing this, it might be time to consider treatment.
Finally, if you've recently had anti-wrinkle injections and you're noticing a heaviness in one or both eyelids, it's worth mentioning this to your surgeon. In this situation, the injections could be the cause behind your drooping upper eyelids.
How to Treat Hooded Eyes
There are both surgical and non-surgical methods available, and the right approach would depend on what's causing your upper eyelids to droop and how severe it is.
RELATED: How To Fix Hooded Upper Eyelids
At Centre for Surgery, we have surgeons who frequently carry out procedures aimed at rejuvenating the eyes. Their first step would be to carefully examine your eyes to figure out if there's an underlying medical issue that's leading to your eyelid ptosis.
Once we have a clear understanding of what's causing your eyelids to droop, the surgeon will then be able to recommend the best possible solution for you.
How to fix hooded eyes naturally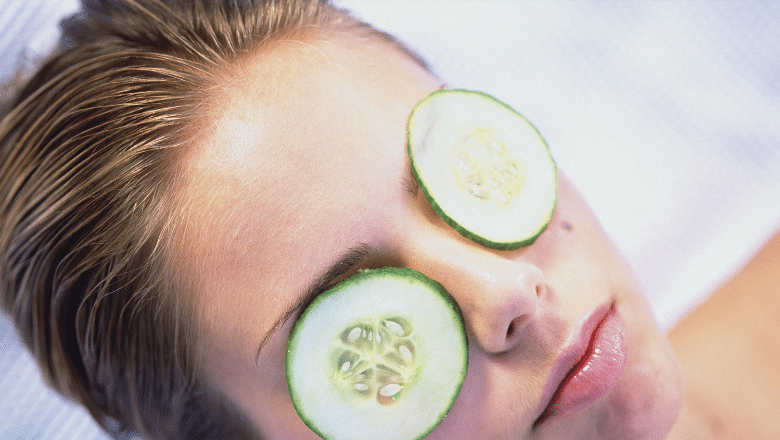 Are you wondering how you might go about improving the appearance of hooded eyes naturally, without resorting to surgery? Here are a few home remedies that could help give your eyes a bit of a lift:
Chilled cucumber slices: Cucumbers have long been a go-to natural remedy for tired, red and puffy eyes. They have an anti-inflammatory effect which can help soothe and reduce swelling. Plus, there's the bonus of their cooling effect when chilled. Try slicing a cucumber and placing the cool slices over your eyes for a refreshing treat.
Chamomile tea bags: Chamomile isn't just for drinking – it's packed with essential oils and boasts natural anti-inflammatory properties. These can work wonders on your skin, particularly when it comes to reducing puffiness and sagging in your eyelids. So, why not steep some chamomile tea bags in hot water, let them cool down, and then place them over your eyelids for a few minutes?
Iced water: Cold temperatures can help tighten the skin. A simple trick is to use iced water to refresh the skin around your eyes. You could do this by soaking a cloth in iced water and then gently applying it to your eyelids. This could help them look a bit more awake and revitalised.
It's worth noting that while these methods can provide some temporary relief and reduction in puffiness, they're not likely to make a significant permanent change in the appearance of hooded eyes. If your hooded eyes are a concern for you and affecting your quality of life, it's always a good idea to seek professional advice.
Non-Surgical Treatments for Hooded Eyes
If you're dealing with just a bit of drooping in your upper eyelids, there are a number of non-surgical treatments for hooded eyelids that could potentially work well for you. Here's a rundown of a few options:
Muscle relaxant brow lifts: For this treatment, you'd receive anti-wrinkle injections in the area around your eyes. These injections work to relax the muscles in your forehead, which often results in your brow lifting up. This, in turn, can make your eyelids feel less heavy and encourages them to lift back up.
Eyelid fillers: Facial fillers, such as Hyaluronic acid, can be injected into your upper eyelids. These fillers can help fill out hollow areas of your eyelids, providing them with a bit more volume.
Ptosis eye crutches: These are essentially special glasses equipped with crutches that are designed to help lift your drooping upper eyelids. These eye crutches can hold your eyes open, making it easier for you to read and generally see better. They're a temporary fix aimed at helping those who only have slightly hooded eyelids and would prefer to steer clear of surgery.
These non-surgical options can offer fast, effective results if your eyelids are only slightly hooded. However, it's important to bear in mind that these results aren't permanent. If you opt for these treatments, you'll need to go back for repeat injections to prevent your eyelids from drooping again. This might be something you'd want to discuss with a medical professional at Centre for Surgery before making your decision.
How to Fix Hooded Eyes with Surgery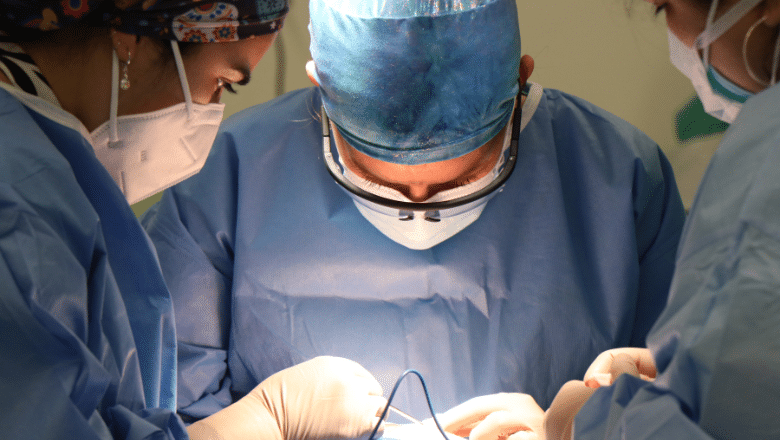 While natural and non-surgical treatments can be helpful for reducing puffiness and tired-looking eyes, they may not be the best solution if you have a significant droop in your eyelids, also known as eyelid ptosis.
The only method to treat hooded eyes effectively and permanently is through eyelid surgery.
RELATED: Eyelid Surgery FAQs – Q&A about Blepharoplasty
The Centre for Surgery offers surgical procedures specifically aimed at lifting the eyelids. These surgeries can provide a lasting solution to your drooping upper eyelids, altering the appearance of hooded eyes. There are a couple of different surgical options that can help to fix hooded eyes. These include upper blepharoplasty and brow lifts:
Upper Blepharoplasty:
Upper blepharoplasty is often seen as the best long-term solution for hooded eyes. An upper blepharoplasty involves removing the extra sagging skin and tissue from the upper eyelids.
Here's how it works:
First, the surgeon creates a small cut along the crease of your upper eyelid. Next, any surplus skin and fat that's causing your eyelids to droop is removed. After this, the levator muscle (which controls your upper eyelid) is tightened, helping to lift your eyelid into a position that is more aesthetically pleasing. Lastly, the incision is sewn shut using precise suturing techniques designed to reduce any visible scarring.
RELATED: What Do Blepharoplasty Scars Look Like?
Upper Blepharoplasty is a relatively simple procedure that can deliver immediate results. Once you've recovered, you'll likely find you can see better without the need for constant squinting or straining.
Brow Lift:
Also known as an upper facelift or forehead lift, a brow lift is a cosmetic procedure that works to elevate the eyebrows and refresh the appearance of the forehead.
There are several ways in which brow lift surgery can be performed:
A single, long incision along the hairline stretches from one ear to the other, known as a coronal brow lift.
Two shorter incisions, one above each temple, referred to as a limited-incision or temporal brow lift.
Very small incisions behind the hairline, for an endoscopic brow lift.
During a brow lift, the surgeon adjusts the skin and soft tissue in the forehead in order to smooth out any forehead wrinkles. The deeper muscles of the forehead are lifted, which in turn raises the eyebrows and pulls up the upper eyelids.
The result? A smoother-looking forehead and eyes that appear wider and more alert.
A brow lift can be done on its own or alongside a blepharoplasty. The combined procedure works to lift both the forehead and eyelids simultaneously for a more comprehensive rejuvenation.
What is the best treatment for hooded eyes?
The best treatment for hooded eyes really depends on your unique circumstances, including the root cause of your hooded eyelids and the degree of droopiness in your upper eyelids.
If the sagging in your upper eyelids is minimal, non-surgical treatments might work well for you. These can include muscle relaxants and dermal fillers, which can quickly improve the appearance of your eyelids, giving a natural-looking outcome. However, these treatments are not long-lasting and will need to be repeated over time.
If your upper eyelids are significantly droopy, then a more permanent solution might be needed, such as eyelid surgery, also known as blepharoplasty. Blepharoplasty procedures like an upper eyelid lift or a brow lift can permanently correct sagging eyelids and give a refreshed, more alert look to your eyes.
An upper eyelid lift targets the excess skin and fat that droops over your eyelids, and also lifts the levator muscle which controls your upper eyelid. However, this procedure doesn't affect your eyebrows.
A brow lift, on the other hand, focuses on tightening the forehead and raising the brows, which indirectly lifts the upper eyelids.
So, the best procedure for you might depend on your individual features. If your eyebrows are naturally positioned high and you mainly have excess skin hanging over your upper eyelids, then an upper blepharoplasty might be the optimal choice for you. However, if your eyebrows are genuinely droopy and they are pushing down on your upper eyelids, causing them to sag, then a brow lift might be more suitable.
If you're seeking a more dramatic change to your eyes and the entire upper part of your face, you could consider getting a brow lift and an upper eyelid lift simultaneously.
In your consultation at our Baker Street clinic, your surgeon will closely examine your eyelids and eyebrows, considering all these factors, to recommend the most effective treatment option for your hooded eyelids.
FAQs about Surgical and Non-Surgical Solutions for Hooded Eyes
What do hooded eyes look like?
Hooded eyes are most commonly found in people with a prominent superior orbital rim or brow bone with well-developed skin creases. People with hooded eyes most commonly have excess skin that descends and covers the eyelid skin crease. The upper eyelids often appear much smaller. An easy way to determine if you have hooded eyes is to visualise the upper eyelid skin crease with your eyes open. If it is not visible, this could mean you have hooded eyelids.
Hooded eyes commonly occur when excess eyelid skin droops downwards from the brow to the margin of the upper eyelid. The ageing process most commonly results in the development of hooded eyes. Hooded eyes are similar to but are not the same as droopy eyes. Droopy eyelids may be linked with several medical conditions and can result in difficulty in keeping the eyes fully open. Hooded eyes are commonly found in many people as part of the normal ageing process, or many may have them from birth due to genetics.
Are hooded eyelids more common in certain ethnic groups?
Hooded eyelids are most commonly found in far eastern ethnic groups, where it is seen as the most common eye shape. People from other parts of the world may also have specific eye shapes associated with eyelid hooding.
When should I be concerned about a droopy eyelid?
In general, drooping in the eyelid, or eyelid ptosis, isn't usually a cause for concern in terms of health. You might choose to seek surgical treatment if your droopy eyelid is affecting your vision or if you're unhappy with how it looks. That being said, if you notice a sudden onset of droopy eyelids, particularly if it's only affecting one eye or is accompanied by other concerning symptoms, you should get in touch with a healthcare professional.
How can I quickly fix droopy eyelids?
Quick fixes for droopy eyelids can include home remedies such as chamomile tea bags, cucumber slices, and applying iced water, which can help reduce puffiness. If you're looking for a more significant improvement for sagging eyelids, non-surgical treatments like muscle relaxant injections or dermal filler injections can provide fast and natural-looking results. For serious sagging, surgical treatments like an upper blepharoplasty or a brow lift can provide almost instant changes to the shape and look of your eyes.
Can cataract surgery cause droopy eyelids?
Yes, it is possible to develop droopy eyelids following cataract surgery. However, in most cases, this type of drooping in the upper eyelid is only temporary and tends to resolve on its own without needing further treatment.
Can a brain tumour lead to a droopy eyelid?
While the majority of droopy eyelids are caused by factors such as ageing or inherited conditions, they can occasionally be an indicator of a serious underlying health issue. This could potentially include a brain tumour, but also conditions like Myasthenia Gravis or diabetes.
Which celebrities are known to have hooded eyes?
Hooded eyes are not always considered to be undesirable. Many celebrities including Brad Pitt, Charles Bronson, and Tom Cruise, have hooded eyelids. The appearance of hooded eyes has often been described as a particularly attractive physical feature in men hence the common term of 'come to bed eyes'.
What is the best eye lift cream for hooded eyes?
Many types of skin creams are available on the market, claiming to produce an upper eye lift and reduce the appearance of hooded eyes. We do not recommend cosmetic skincare products as the sole means of treatment. We recommend a detailed consultation with an expert eyelid surgeon for customised advice and recommendations.
What is the best way to get rid of hooded eyelids?
There are simple, non-invasive techniques to increase the definition of your upper eyelid crease. Many people may resort to using specialised skin glue or adhesive tape to create an eyelid skin crease physically. This, however, is not a permanent method of hooded eye correction. Skilled artists may apply make-up in specific ways to reduce the appearance of hooded eyes. The best way to reduce hooded eyelids is to have eyelid surgery, also known as upper blepharoplasty or eyelid reduction.
RELATED: What Is An Upper Blepharoplasty?
Why is eyelid surgery the best treatment for hooded eyes?
Blepharoplasty is designed to remove excess skin found on the eyelids surgically and is considered the best treatment for hooded eyes. Eyelid surgery is commonly performed at Centre for Surgery and is one of our most popular procedures.
RELATED: What are the benefits of eyelid surgery?
Many people are concerned about the appearance of their tired-looking eyes. This straightforward surgical procedure can get rid of loose skin on the eyelids and surgically enhance the shape of the eyelids in a procedure which takes no more than 90 minutes to carry out. Blepharoplasty is a minimally invasive procedure as the incisions are made to a superficial level just beneath the skin. Eyelid surgery recovery is very quick and smooth and is not associated with significant pain or discomfort. Over-the-counter painkillers are sufficient to treat any mild to moderate discomfort you may have after the procedure.
In most cases, patients have virtually no requirement for pain relief after eyelid surgery. You may experience mild grittiness after the procedure, but this is easily treated with the topically applied eye ointment that your surgeon will prescribe for you. Most patients return to normal activities within a few days of surgery. Post-operative bruising and swelling can take 10 to 14 days to settle completely.
Getting the best blepharoplasty results means having plenty of rest after the procedure. It would help if you tried to sleep propped up on a couple of pillows at night to accelerate the resolution of swelling and bruising. Minimising the risk of complications is essential by following your surgeon's postoperative advice in full. You will be reviewed by a member of our postoperative nursing team for removing your stitches after approximately five days. Blepharoplasty surgery is equally suitable for both women and men of all ages.
RELATED: Male eyelid surgery
Why have blepharoplasty at Centre for Surgery?
Centre for Surgery is the leading cosmetic surgery clinic in London. Our surgeons have many years of experience carrying out all types of cosmetic eyelid surgery, including upper eyelid surgery, lower eyelid surgery, hooded eyelid correction and droopy eyelid correction. Eyelid surgery consultations and procedures occur at our state-of-the-art Baker Street surgical facility in Marylebone, central London.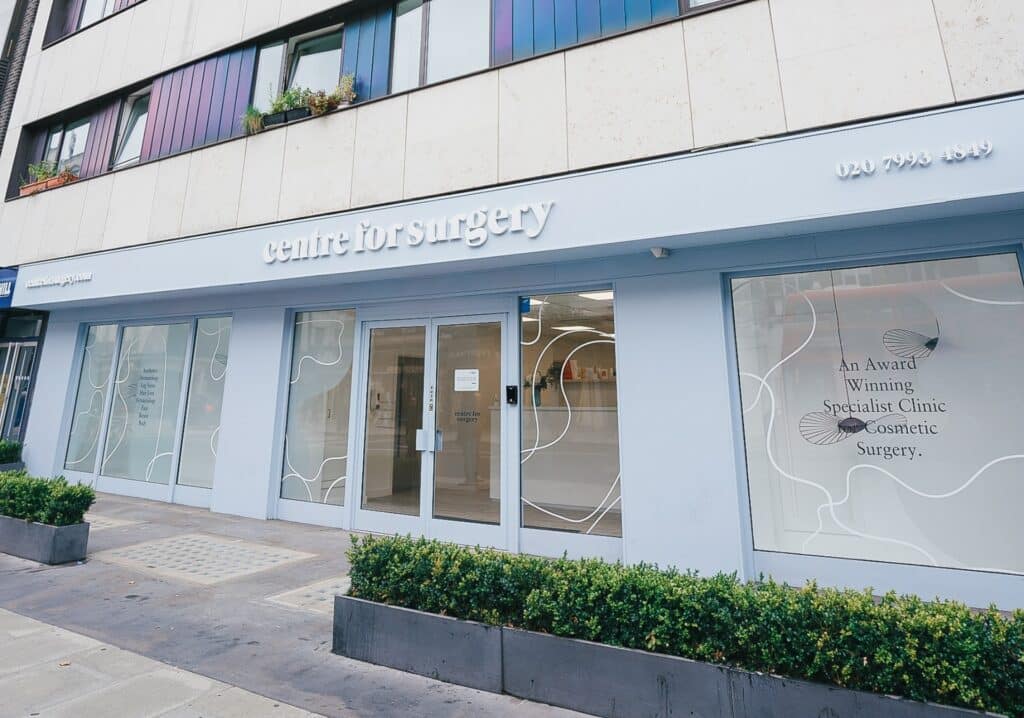 If you would like to book a consultation for eyelid surgery, please contact us today on 020 7993 4849 or complete the contact form below, and one of our friendly and knowledgeable patient coordinators will contact you.