Breast Implant Replacement London UK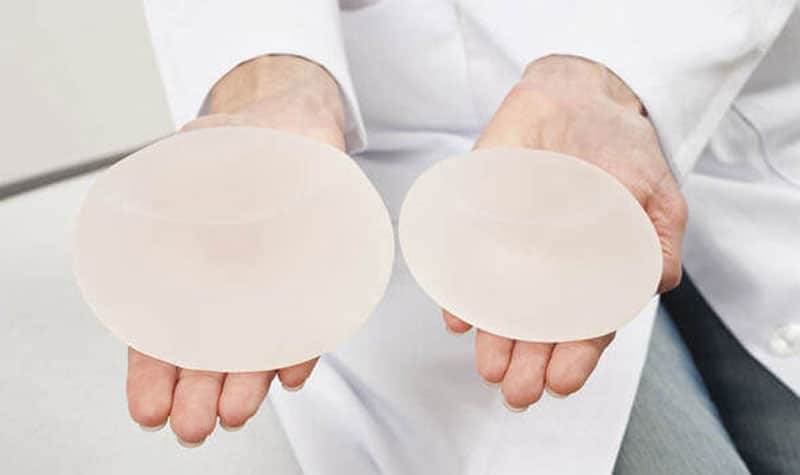 When breast implants need to be replaced, breast implant replacement surgery is the best solution
Breast implants are known for their durability, but they are not permanent or lifetime devices. At some point, you may require breast implant replacement surgery to address issues such as wanting bigger or smaller implants, implant rupture, capsular contracture, malrotation, bottoming out, or to update to newer and smoother implants.
Breast implant replacement surgery can be performed with or without capsulectomy, which involves removing the scar tissue capsule formed around the implant. Depending on the extent of the breast implant complications, partial, full, or en bloc capsulectomy may be necessary.
At Centre for Surgery, we understand the importance of finding an experienced and reputable surgeon for your breast implant replacement surgery. Our specialist plastic surgery clinic in London has a team of highly skilled surgeons who have performed thousands of breast surgeries and can offer you customised surgical plans tailored to your specific needs.
Depending on your individual condition, your surgeon may recommend removing the scar tissue capsule along with your breast implants during the replacement surgery. Breast implant replacement surgery, with or without capsulectomy, can help restore the appearance of your beautiful and perky breasts, giving you renewed confidence in your appearance. Contact Centre for Surgery to schedule a consultation with one of our experienced plastic surgeons today.
| Implant exchange | Fast facts |
| --- | --- |
| Procedure duration ⏳ | 1-3 hours |
| Anaesthetic type 💉 | General anaesthetic |
| Length of stay 🛏 | Day case |
| Up and mobile 🚶🏻‍♂️ | Same day |
| Washing 🛁 | 1 week |
| Travel ✈️ | 4 weeks |
| Sexual activity ❤️ | 6 weeks |
| Driving 🚗 | 4 weeks |
| Back to work 📅 | 1 week |
| Postoperative garment 👕 | 6 weeks |
| Sleeping 😴 | On back 1 week |
| Exercise 🏃🏽‍♀️ | 6 weeks |
| Full recovery 🕺🏻 | 6 weeks |
| Final results 😃 | 3 months |
What Is Breast Implant Replacement Surgery?
Breast implant replacement is a type of breast implant revision surgery that is performed on patients who have previously had breast augmentation but now require implant revision due to complications, a change of heart, or want to change the size of their implants.
This type of procedure is also referred to as breast implant removal surgery or explantation surgery, followed by the placement of new implants. It can also be called breast implant revision, secondary breast augmentation, implant exchange surgery, or breast implant upsize/downsize, depending on the specific circumstances.
During the procedure, the surgeon may remove the old implants with or without a capsulectomy, which is the removal of the capsule that forms around the implants. While capsule formation around breast implants is a normal physiological response to foreign bodies, in some cases, the capsules can contract and cause breast deformity, a condition known as capsular contracture. In such cases, the surgeon may need to perform a capsulectomy with the breast implant replacement.
At Centre for Surgery, our experienced plastic surgeons are skilled in performing breast implant revision surgeries, including breast implant replacement. Contact us today to schedule a consultation with one of our expert surgeons and learn more about your options for breast implant revision.
Who Should Have Breast Implant Replacement Surgery?
Breast implant replacement surgery is a viable option for individuals who have previously undergone breast augmentation and now require implant revision. Over time, breast implants can fail, and this is often seen within 10-15 years of the initial breast augmentation. However, in some cases, implants may fail much earlier.
If you experience any of the following issues, you may want to consider breast implant replacement:
Your breasts are sagging (in this case, getting implant replacement with a lift may be necessary).
Your breasts have become asymmetric (uneven).
You have a ruptured implant.
You have a breast deformity (usually due to rupture or capsular contracture).
You are no longer satisfied with the results of your initial breast implant surgery.
You have implant malrotation.
Your implants have bottomed out, causing the implant to sag within the breast.
You want to upsize or downsize your implants.
You no longer want implants.
You want to change the shape of your implants and breasts.
If you are unhappy with the appearance of your breasts, then breast implant replacement may be a suitable solution for you. At Centre for Surgery, our experienced plastic surgeons can assess your individual needs and develop a customised treatment plan to achieve your cosmetic goals.
RELATED: How do I know when my breast implants need replacing?
What are the Benefits of breast implant replacement surgery?
Breast implant replacement surgery offers several benefits that can greatly improve your quality of life, including:
Improved posture and reduced pain: Replacing heavier implants with smaller ones can help improve posture and relieve neck, shoulder, and back pain.
Restored symmetry: In cases of unilateral breast sagging or asymmetry caused by previous surgery, breast implant replacement can help restore symmetry and improve the appearance of your breasts.
Reduced risk of complications: Breast implant replacement can reduce the risk of breast implant illness and cancer associated with textured breast implants.
Natural and aesthetic results: Breast implant replacement surgery can help provide natural and aesthetic results that are tailored to your individual needs.
Increased self-confidence: With improved breast appearance and reduced pain, many patients report increased self-confidence and overall satisfaction with their appearance.
When is a Capsulectomy Needed?
Capsulectomy is a surgical procedure that removes the fibrous capsule that forms around breast implants. Although not performed with every implant replacement surgery, it is sometimes necessary for certain situations. Plastic surgeons typically avoid removing the capsule unless it is absolutely necessary, as it is more invasive and can increase the risk of surgical complications.
You may need capsulectomy if you have capsular contracture, which is the most common complication of breast implants. This condition causes the fibrous capsule to harden around the implants, resulting in deformity and pain. Capsulectomy is necessary for severe capsular contractures, which happen in 8% to 19% of breast augmentations and are classified as Baker grades III or IV.
Another situation in which capsulectomy is necessary is when there is Breast Implant-Associated Lymphoma (BIA-ALCL). This is a rare type of immune cancer associated with certain types of breast implants. The treatment of BIA-ALCL includes "en bloc capsulectomy," which means removing the implant and capsule in one piece. However, en bloc removal is riskier and could lead to a punctured lung.
In some cases, capsulectomy may also be considered for breast implant illness (BII), a group of non-specific symptoms thought to be related to breast implants. While the role of capsulectomy in treating BII is still debated, many women find improvement with at least partial capsulectomy.
Your surgeon will determine whether or not you need a capsulectomy when having your breast implants exchanged. He or she will explain the risks and benefits of capsule removal before you make a decision.
Disadvantages of Capsulectomy
It is important to consider the potential disadvantages of capsulectomy when deciding whether or not to undergo the procedure. While capsulectomy may be necessary in certain cases, such as severe capsular contracture, it can carry some extra risks compared to surgery without capsulectomy.
One potential disadvantage of capsulectomy is the increased surgical time. On average, capsulectomy can add an extra hour to the surgery time. This can lead to increased costs and longer recovery times.
Another potential disadvantage is the increased surgical risks associated with capsulectomy. For example, there is a higher risk of pneumothorax, which is the accumulation of air in the space between the lungs and the chest wall. Additionally, there is a higher risk of nerve and blood vessel damage, especially when removing the axillary part of a capsule.
During recovery, capsulectomy can be more painful than implant removal without capsulectomy. This is due to the more invasive nature of the procedure. It is important to discuss pain management options with your surgeon before undergoing the procedure.
Ultimately, the decision to undergo capsulectomy should be based on a thorough assessment of the risks and benefits, as well as your individual circumstances and goals. Your surgeon will weigh these factors carefully and provide you with the necessary information to make an informed decision.
Experts in breast implant replacement
Our surgeons are known for their artistry and strive to help women to have natural and beautiful breasts. Our surgeons believe that the key to a successful outcome after breast implant replacement is the surgeon-patient relationship. Before committing to proceed with a clinical decision, your surgeon will spend time getting to know about personal goals and preferences in detail. This might sometimes require a second follow-up consultation. Our surgeons provide the safest and most natural-looking breast implant procedures in London and the south-east. They have many years of performing breast implant revision procedures for patients who had their first procedure performed elsewhere.
At the consultation, after a detailed explanation of the various methods and discussion of the right breast implants to use, your surgeon may perform computerised 3D imaging. The imaging provides a starting point to establish what needs to be achieved to reach the desired goal. A range of different implant sizes and types can be trialed. By visualising the potential outcome, you may have a clearer idea of what can be achieved and thus more confidence in proceeding with breast augmentation surgery. Once you are satisfied with having all your questions answered, the surgeon will determine if breast augmentation is the right procedure for you. A detailed treatment plan will be formulated and this will be forwarded to your patient coordinator will then prepare your boob job quotation and also discuss finance options if this would be of interest to you to help spread the repayments.
Our expert plastic surgeons are full members of: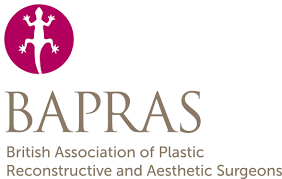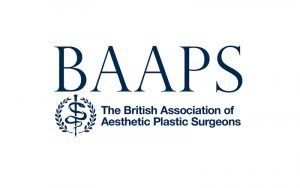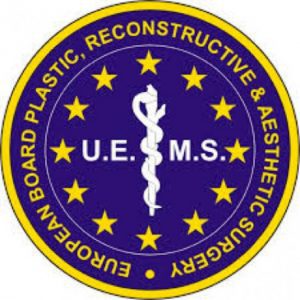 Questions to ask at your consultation
The consultation is the foundation of good clinical care at Centre for Surgery. It is the ideal time to ask all questions you may have about the breast implant replacement procedure to make a fully informed decision on the breast implant replacement procedure. The consultation serves the function of providing you with the education and understanding to move forward with confidence.
Questions you may wish to ask:
Am I suitable for the procedure?
Do I have realistic expectations?
Will one procedure be sufficient, or will I require a staged treatment?
Do you have before and after photos I can view of similar patients?
What is the recovery like, and what do I need to do to optimise patient recovery?
Will I be supported in the aftercare period by your nursing team?
What is the bruising, swelling or scarring level that can be expected with breast implant replacement?
If I am not satisfied with the results, what are my options moving forward?
Things to consider before having implant exchange surgery
1. In deciding on the right clinic for you, always carry out extensive research and choose a well-established and reputable clinic. Centre for Surgery are specialists in cosmetic surgery and breast implant replacement and has been established for many years. Our patient coordinators and surgeons are here to answer any questions to empower you with the right information.
2. Your choice of plastic surgeon should be based on their qualifications, experience and having a record of good patient feedback. You should know who you will see before the consultation. At Centre for Surgery, our surgeons are specially selected after a rigorous appointment to ensure they have the right skill set to perform breast implant replacement.
3. When choosing a cosmetic surgery procedure, you should not base your decision on price alone. It is important to make sure you are having treatment in a safe and regulated environment by staff who are both fully trained and caring to look after your needs – before, during and after your breast implant exchange procedure.
4. Avoid clinics that offer a 'hard-sell'. If something sounds too good to be true, it probably is. Ask the surgeon what breast implants will be used for your combined breast lift and enlargement procedure. Unlike many commercial chains, Centre for Surgery has never used PIP implants and always only chooses the highest quality FDA-approved implants for breast enlargement surgery.
We believe patient safety and happy, satisfied patients are the bedrock of our reputation as an ethical provider of cosmetic surgery. Our doctors are known for giving straightforward, honest advice. You can be assured that your journey with Centre for Surgery for breast implant replacement will be a positive experience on the path to renewed self-confidence.
Ideal Candidates for Breast Implant Replacement
To be suitable for breast implant replacement, you will need to be experiencing capsular contracture or be unhappy with the size or shape of your current implants. Those who wish to have smaller, natural breasts may opt for implant removal instead of replacement. In the case of implant removal, you may also need to undergo a breast uplift to avoid having any sagging skin or drooping breasts.
Why would I need implant exchange surgery?
While breast implants generally need replacing after 10 to 15 years, if you are not experiencing any medical issues, it may not be necessary to undergo a breast implant replacement.
Those who undergo breast implant replacement will also need to be:
18 years or older

Physically and mentally healthy

Have reasonable expectations about what the procedure can achieve
The effects of smoking on healing after surgery
Before surgery, you will have a consultation with one of the surgeons, where you will be able to discuss your reasoning for implant replacement and the size, shape and placement of your new implants. The surgeon may also discuss the risks of going abroad for this procedure.
Preparation for Breast Implant exchange
At Centre for Surgery, our surgeons strongly believe that the success of any cosmetic surgery procedure, including breast implant exchange surgery, is optimised by following all of the surgeon's pre-procedure instructions. We always strive to go above and beyond to ensure all our patients are optimally prepared for breast lift surgery – physically, mentally and emotionally.
How is Breast Implant Replacement Surgery Performed?
Breast implant replacement surgery takes place under a general anaesthetic – Centre for Surgery use TIVA anaesthesia. You will be asleep throughout the procedure to ensure your comfort. The procedure is performed as an outpatient, which means you will be able to go home later the same day and recover in the comfort of your own home.
Implant Replacement without Capsulectomy
Breast implant replacement without capsulectomy is a commonly performed procedure. This is because removing the capsule can increase the risks associated with the surgery. In most cases, a new implant is simply placed within the existing capsule, which acts as a pocket to hold the implant. This technique is less invasive and is associated with lower rates of complications. During the procedure, an incision is made in the inframammary fold, and the surgeon removes the old implant. The new implant is then inserted into the existing capsule, and the incision is closed. Unless there is a specific reason to remove the capsule, such as BIA-ALCL or severe contractures, it is typically left in place. Your surgeon will advise you on whether or not you require capsulectomy during your implant replacement surgery based on your individual circumstances.
Implant Replacement with Partial or Total Capsulectomy
It's important to note that capsulectomy is not always necessary when having implant replacement surgery. In fact, the plastic surgery community generally agrees that it should only be done when it's necessary. Capsular contracture is one clear indication for having the capsule partially or fully removed. However, sometimes surgeons may also remove parts of the capsule that appear to be too hard or have too many calcium deposits, even without capsular contracture.
The rationale behind removing these calcium deposits is that they can interfere with future mammograms and lead to more biopsies and the consequent surgical risks. Additionally, they may harden over time and cause lump formation. While there is minimal evidence to suggest that removing the capsule might also reduce the risk of BIA-ALCL in the future, this claim is still being debated.
If partial or full capsulectomy is deemed necessary, it is typically done directly after removing the implants. The surgeon will cut out the capsule in pieces, strip it off the ribs and chest muscles, and remove any fibrotic tissue as well as some of the surrounding normal breast tissue. After the capsule is removed, a new surgical pocket is created, and new implants are introduced. Partial capsulectomy refers to the removal of only parts of a calcified capsule, while a full capsulectomy involves removing the entire capsule, which is typically done in cases of severe capsular contracture.
Implant Replacement with En Bloc Capsulectomy
En bloc capsulectomy is a highly specialized surgical technique that is reserved for specific cases, such as breast implant-associated cancer (BIA-ALCL). During this procedure, the surgeon removes the implant and the capsule as a single unit, which can be more invasive and carry additional risks compared to other implant removal methods.
En bloc capsulectomy involves cutting out more tissue, which may include the chest and intercostal muscles on the ribs. This can lead to a higher risk of complications such as lung puncture and pneumothorax, which is when air leaks into the chest cavity.
Due to its technical complexity and associated risks, en bloc breast implant removal is only recommended in certain cases where it is deemed necessary to protect the patient's health and well-being.
Recovery after Breast Implant Replacement
Breast implant replacement is a common surgical procedure that is often performed on an outpatient basis, meaning you can go home on the same day as the surgery. The procedure typically takes about an hour to complete and involves the removal of old breast implants and the insertion of new ones. After the surgery, you will have gauze dressing and bandages applied to the incision site to protect it from infection and promote healing.
To drain any excess blood or fluid that may accumulate over time, your surgeon will place drains under your skin. You may experience some pain and discomfort after the procedure, but this can be managed with pain medication and by wearing a compression garment or bra for at least two to four weeks. The compression garment will help accelerate the healing process and reduce swelling associated with the surgery.
The recovery time after breast implant replacement surgery varies depending on your overall health and natural healing ability. It is generally recommended that you take at least one to two weeks off work to rest and allow your body to heal. During this time, you should avoid smoking and strenuous exercise, as these activities can hinder your recovery and affect the outcome of the procedure.
In the first week following the surgery, it is important to keep your upper body elevated by approximately 30 degrees when sitting or sleeping. This position promotes wound healing and reduces swelling. It is also recommended that you sleep on your back to prevent the implant from shifting. Over time, you should gradually notice an improvement in the appearance of your breasts, and the final results of the procedure will continue to improve.
Risks and Potential Complications of Breast Implant Replacement
With all surgical procedures, there is always an element of risk and breast implant replacement is no different. Centre for Surgery have some of the very best plastic surgeons who specialise specifically in aesthetic breast surgery to optimise results and minimise risk. It always highly recommended to follow the postoperative instructions to ensure optimal healing.
It is common to experience the following side-effects:
bruising and swelling
temporary numbness
a small amount of scarring
Potential complications of breast implant replacement
Anaesthetic risks
Bleeding
Surgical site infection – Reducing the risk of surgical site infection
Delayed wound healing
Hyperpigmented skin
Collections of fluid under the skin
Tingling or numbness of the area around the incision
Breast asymmetry
Capsular contracture
Implant malposition
Hypertrophic or keloid scar
Requirement for revision surgery
Breast Implant Replacement Cost London - How much is implant replacement in London UK? Prices & Fees
When it comes to removing or replacing breast implants, the cost can vary greatly depending on several factors. The type of surgery you undergo, such as en bloc removal, partial capsulectomy, or no capsulectomy, can affect the cost. Additionally, the cost of new implants, fees for the anaesthetist, surgeon, and hospital theatre will also play a role in determining the overall cost.
If you're considering having your breast implants removed or replaced, it's important to reach out to the surgical team to get an estimate of the cost. Centre for Surgery offers consultations where you can discuss your options with the surgeon and get a personalised quote. Don't hesitate to ask any questions you may have about the cost or financing options. The surgical team is there to help you make an informed decision about your breast implant removal or replacement journey.
Always remember that price should never be the determining factor when choosing your provider. We feel that safety and quality of service should be your number one priority and instil in you the confidence that our team will look after you before, during and after your procedure to the best of their ability.
Spread the cost of your breast implant exchange procedure

Centre for Surgery is fully approved to offer implant exchange finance via our specialist finance partner, Chrysalis Finance. You no longer need to use your savings to pay for your treatment – you can apply to spread the cost of your procedure with Chrysalis Finance using their simple 1,2,3 application to pay for your procedure. Don't wait until you have enough money for your treatment. Apply today and (subject to status) pay for your procedure easily in monthly instalments using one of their payment options. Chrysalis Finance is the only ethical provider that focuses solely on the provision of specialist financing for medical procedures.
Options for Breast Implant Replacement Surgery
There are different types of breast implant replacement surgeries available, and your surgeon can help you determine the best option for your individual needs.
The first option for breast implant replacement surgery is to have your previous implant swapped with a new one. The new implant can be of your desired shape, size, and type of filler material. This is a straightforward procedure that involves removing the old implant and replacing it with a new one, with the goal of improving the overall appearance of your breasts.
Another option is fat transfer breast augmentation. This technique involves removing unwanted fat from different parts of your body through liposuction and inserting it into your breasts to improve their shape and size. Fat transfer breast augmentation is an excellent option for women who want to avoid the use of synthetic implants and have enough excess fat in other areas of their body to transfer to their breasts.
Hybrid breast augmentation is a combination of both the implant and fat transfer techniques. This technique can give your breasts a more enhanced appearance by using a combination of synthetic implants and natural fat. Hybrid breast augmentation is an excellent option for women who want to achieve a more natural look while still having the benefits of having implants.
Why Choose Centre for Surgery for Breast Implant Replacement?
When you choose Centre for Surgery for your breast implant removal or replacement surgery, your treatment package includes a range of services to ensure the best possible outcomes and optimal patient satisfaction.
Our treatment packages include as many preoperative consultations with your surgeon as you need to make sure the procedure is right for you. We provide treatment at a specialist day surgery facility, which has recently been rated "Good" by the Care Quality Commission (CQC), ensuring the highest standards of care throughout your procedure.
In addition, we offer enhanced same-day discharge with the added benefit of recovering in your own home. Our patients receive 24/7 clinical support from their surgeon for the first 48 hours and our expert postoperative support team. You will also have your very own dedicated patient coordinator who will guide you through every step of the process.
We provide an in-depth preoperative medical assessment to ensure that you are fully fit for your procedure. This ensures that any underlying medical conditions or potential risks are identified and addressed before your surgery.
Following your procedure, our exceptionally high standards of postoperative care are described as "outstanding" by the CQC. We provide regular telephone and face-to-face checks to ensure that your recovery is going smoothly and that any issues are promptly addressed.
At Centre for Surgery, we are committed to providing our patients with the highest quality care and support throughout their breast implant removal or replacement journey. Contact us today to learn more about our treatment packages and schedule a consultation with one of our experienced plastic surgeons.
RealSelf Top Doctors for implant exchange surgery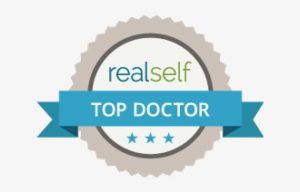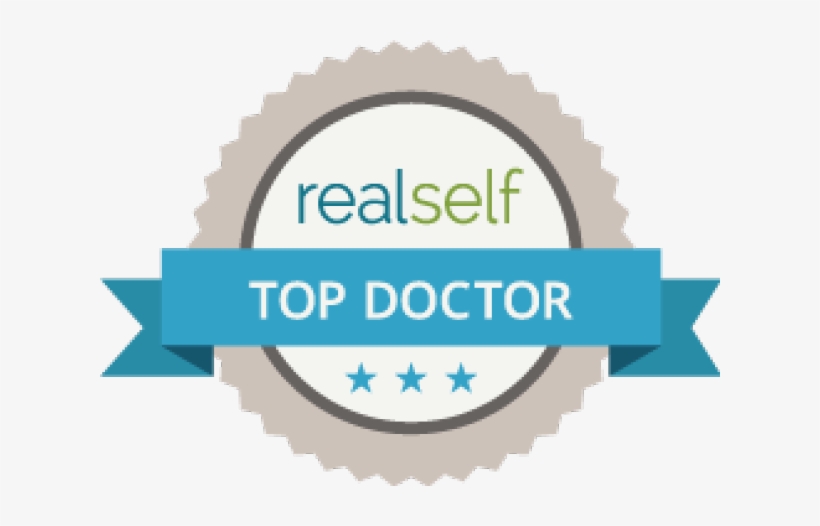 RealSelf is a trusted online community where patients can learn about cosmetic treatments and connect with experienced doctors. RealSelf's Top Doctor status is a prestigious recognition awarded to less than 10% of the RealSelf doctor community.
To earn this status, doctors must demonstrate a commitment to patient satisfaction by consistently receiving high ratings and positive reviews from RealSelf patients. RealSelf Top Doctors also invest significant time in answering patient questions and other activities that demonstrate their expertise and commitment to the field.
Being rated among the very best surgeons in the UK by RealSelf is a testament to a doctor's skill, expertise, and dedication to providing exceptional care to their patients. At Centre for Surgery, we are proud to have several RealSelf Top Doctors on our team, who have achieved this recognition through their commitment to delivering outstanding results and exceptional patient care.
Our RealSelf Top Doctors are experts in the field of cosmetic surgery, and they are dedicated to providing personalised care to each and every patient. Whether you are considering breast implant removal or replacement, our experienced surgeons can help you achieve your cosmetic goals while ensuring the highest standards of safety and patient satisfaction. Contact Centre for Surgery today to schedule a consultation with one of our RealSelf Top Doctors.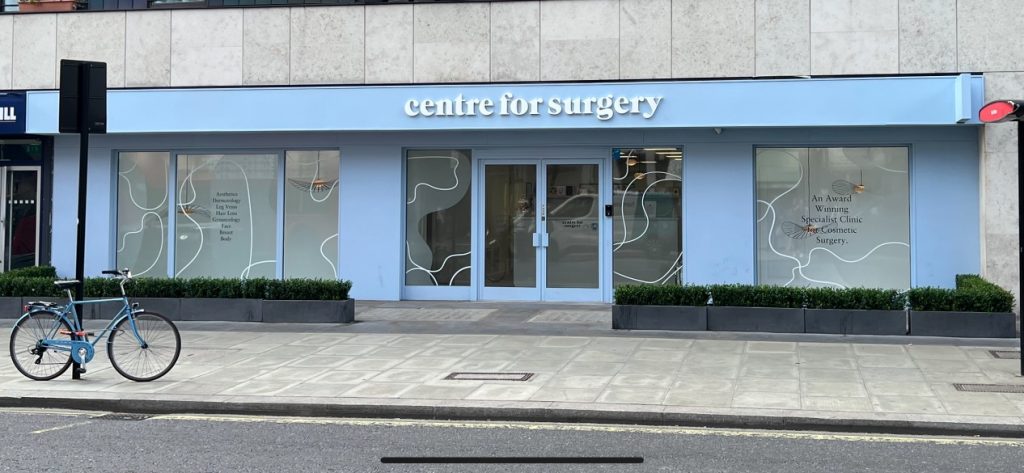 [wpseo_map id="9814″ width="750″ height="300″ zoom="15″ map_style="roadmap" scrollable="1″ draggable="1″ show_route="0″ show_state="0″ show_url="1″ show_email="1″ default_show_infowindow="1″ show_phone="1″ show_phone_2="0″ show_fax="0″]
[trustindex no-registration=google]
What To Expect
The consultation
When considering breast implant exchange, we recommend you to come in and have a consultation with an experienced breast surgeon. At the consultation, several measurements are taken of your breast dimensions, and an assessment will be made of the nipple-areola position and the soft tissue quality. Your surgeon has access to the full range of breast implant options, including round, shaped, smooth or textured implants and the most appropriate choice will be based on your preferences. The surgeon will also give information on the location of the incision for placement of implants and also whether the implants are to be placed above or below the muscle. The surgeon can advise you on whether a capsulectomy is required.

High-resolution photos will be taken, and your surgeon may also use computer digital imaging. Your surgeon will discuss the important risks and potential complications of implant exchange surgery and what you can expect in the postoperative period.

The surgeon will also take a full medical history which includes previous breast operations, a current list of medicines taken and any potential allergies. This information will be used to decide on your fitness for the breast implant procedure. The surgeon will want to know what your previous size of breast implants is if you had them inserted elsewhere. If you are deemed to be a suitable candidate for surgery, we recommend reflecting on all the information given. We always recommend a minimum of a 2-week cool-off period for to weigh up your options.

All prospective patients are more than welcome to have as many follow-up consultations after their initial consultation to ensure you are fully empowered with all the information to make an informed decision for proceeding with breast implant exchange at Centre for Surgery.
Before your procedure
Once you have decided that breast implant replacement is right for you, our preoperative assessment team will be in contact to prepare you for implant exchange surgery.

The following are recommended actions to take:

- For six weeks beforehand, it is highly recommended to stop smoking as active smoking is associated with a number of risks, including delayed wound healing. Smoking can also increase the risk of wound complications.

- You should also avoid aspirin and all medicines containing aspirin for at least one week prior to the procedure. Aspirin increases the risk of bleeding and could lead to the formation of a haematoma (collection of blood beneath the skin).

- For 6 hours before the breast implant replacement procedure, you should refrain from eating any food or any drink apart from sips of clear fluid (water and tea/coffee without added milk) which is allowed for up to 2 hours before the procedure. You will have a general anaesthetic and so will need to have an empty stomach to reduce the risk of anaesthetic complications occurring.
On the day of your procedure
Please aim to arrive for your implant exchange procedure at the confirmed time. One of our nursing team will admit you for the procedure and will carry out a number of tasks including checking your blood pressure and other vital signs including pulse and temperature and then getting you changed into single-use clinic wear. The anaesthetist will then come in to assess you to make sure you are fit for TIVA anaesthetic and will also prescribe a number of oral pre-medications which are given by your nurse to help your recovery after the breast lift procedure. These include anti-sickness medicines and medicines for reducing bleeding. You will then be seen by your surgeon who will confirm what implants you have currently, and the breast implant replacement procedure to be undertaken and then you will sign the informed consent form. Skin marking and photos may be taken at this point.

Breast implant replacement surgery is a very commonly performed procedure at Centre for Surgery and is carried out under TIVA general anaesthesia as a day case. The procedure takes approximately 1-3 hours to carry out depending on if a capsulectomy is required which will lengthen the procedure time. The surgeon starts by making the incision along the old scar site followed by removal of the old implants. In some cases, the surgeon may change where the new implants are to be placed from under the breast to under the muscle. The incisions will then be closed along the original scar, followed by the application of a sterile dressing.

Once you have woken up from the TIVA anaesthetic, our nurses will closely monitor you for 1-3 hours afterwards to ensure you fully recover. You will be given a fruit juice drink or a warm drink as you prefer to build up your energy levels. Once you are assessed as fit for discharge, you will require a responsible adult escort to take you home in a car or taxi and look after you for at least 24 hours after surgery.
After your procedure
After your breast implant replacement procedure, our dedicated postoperative support team are available round the clock to answer any questions or concerns you may have. Our team will call you regularly for the first two weeks after your procedure to ensure your pain levels are well controlled and your healing is progressing as normal.

Any discomfort after breast implant replacement surgery usually settles down 1-3 days after the procedure, and the vast bulk of our patients are very comfortable by the end of week 1. Your surgeon may recommend approximately one week off work. You should minimise any excessive movements of your arms for the first two weeks after surgery. The recovery period may be slightly longer if you also had a capsulectomy procedure performed.

You will be required to wear a well-supporting surgical bra for a full six weeks to make sure healing is optimal and scars heal with the best results. Exercise involving the upper body should be stopped for six weeks to avoid any potential implant rotation.

You will attend a postoperative check-up with one of our nursing team at 7-10 days to review your surgical wound sites and ensure proper healing is taking place. Recommendations on treatments for scar healing may be given for optimal cosmesis. At six weeks, you will see your surgeon for a comprehensive review and make sure your results are in line with your expectations.