Breast implant replacement in London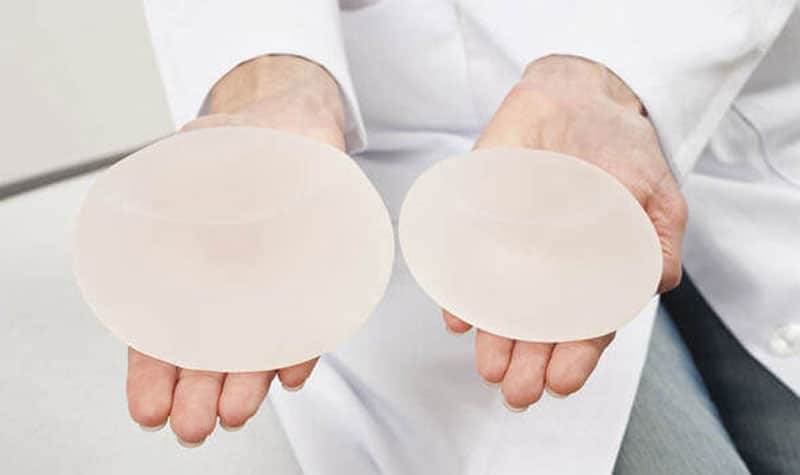 Breast implant replacement or 'implant exchange' is a commonly performed procedure at Centre for Surgery in London. Although rare in occurrence, a small number of patients may experience complications after having breast augmentation surgery. Complications of breast augmentation surgery include breast asymmetry, sagging, capsular contracture, or implant rupture The quality of modern breast implants has improved enormously over the last 20 years. Saline breast implants have been superseded by silicone breast implants and there is now a very large range of natural feeling silicone breasts to enable women to have very natural-looking breast augmentation results to give them back their confidence. With the older implants that many women still have, there is now a growing trend to have them replaced with the more advanced breast implants with implant exchange or implant replacement.
Breast implant exchange is a great option for those women who prefer to optimise the results from their previous breast augmentation which they may have had over 15 years ago. You can have the size of your breasts increased or decreased in size by choosing an appropriately sized breast implant. At Centre for Surgery, our surgeons specialised in breast implant exchange for patients in London and the UK more widely. Many patients also travel to us from overseas.
All our surgeons are on the GMC specialist register. The Royal College of Surgeons of England has an excellent information resource on cosmetic surgery.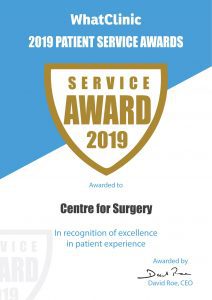 What is included in my treatment package?
As many preoperative consultations with your surgeon as you like to make sure the procedure is right for you
Treatment at a specialist day surgery facility recently rated 'Good' by the CQC
Enhanced same day discharge with the added benefits of recovering in your own home
24/7 clinical support from your surgeon for first 48 hours and our expert postoperative support team
Your very own dedicated patient coordinator
In-depth preoperative medical assessment to make sure you are fully fit for your procedure
Exceptionally high standards of postoperative care described as 'outstanding' by the CQC with regular telephone and face to face checks
RealSelf Top Doctors for implant exchange surgery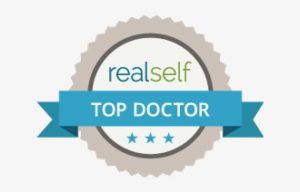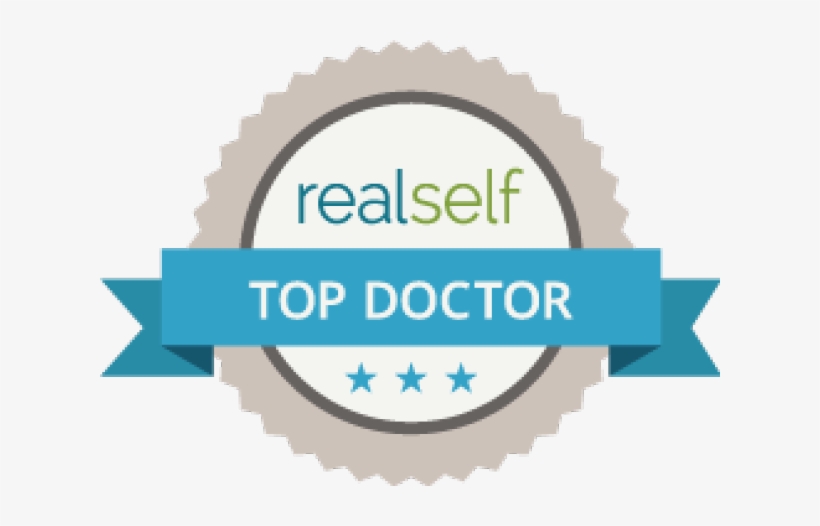 RealSelf top doctor status is awarded to less than 10% of the RealSelf doctor community.  This status is earned by achieving consistently high patient satisfaction (from RealSelf reviews), getting excellent feedback on expert answers to patient questions, and after investing significant time in Q&A and other doctor activities. RealSelf top doctors are rated among the very best surgeons in the United Kingdom and the USA.
| Implant exchange | Fast facts |
| --- | --- |
| Procedure duration ⏳ | 1-3 hours |
| Anaesthetic type 💉 | General anaesthetic |
| Length of stay 🛏 | Day case |
| Up and mobile 🚶🏻‍♂️ | Same day |
| Washing 🛁 | 1 week |
| Travel ✈️ | 4 weeks |
| Sexual activity ❤️ | 6 weeks |
| Driving 🚗 | 4 weeks |
| Back to work 📅 | 1 week |
| Postoperative garment 👕 | 6 weeks |
| Sleeping 😴 | On back 1 week |
| Exercise 🏃🏽‍♀️ | 6 weeks |
| Full recovery 🕺🏻 | 6 weeks |
| Final results 😃 | 3 months |
Experts in breast implant replacement
Our surgeons are known for their artistry and strive to help women to have natural and beautiful breasts. Our surgeons believe that the key to a successful outcome after breast implant replacement is the surgeon-patient relationship. Before committing to proceed with a clinical decision, your surgeon will spend time getting to know about personal goals and preferences in detail. This might sometimes require a second follow-up consultation. Our surgeons provide the safest and most natural-looking breast implant procedures in London and the south-east. They have many years of performing breast implant revision procedures for patients who had their first procedure performed elsewhere.
At the consultation, after a detailed explanation of the various methods and discussion of the right breast implants to use, your surgeon may perform computerised 3D imaging. The imaging provides a starting point to establish what needs to be achieved to reach the desired goal. A range of different implant sizes and types can be trialed. By visualising the potential outcome, you may have a clearer idea of what can be achieved and thus more confidence in proceeding with breast augmentation surgery. Once you are satisfied with having all your questions answered, the surgeon will determine if breast augmentation is the right procedure for you. A detailed treatment plan will be formulated and this will be forwarded to your patient coordinator will then prepare your boob job quotation and also discuss finance options if this would be of interest to you to help spread the repayments.
Our expert plastic surgeons are full members of: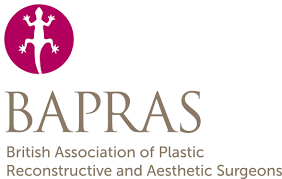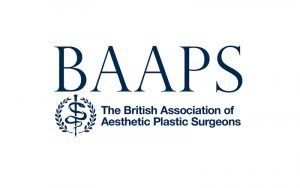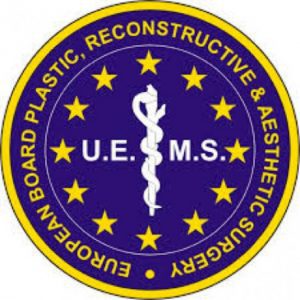 Read testimonials from our amazing patients
At Centre for Surgery in London, our surgeons take great pride in what they do and all would agree that obtaining amazing feedback is the most satisfying part of their work.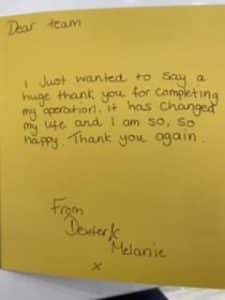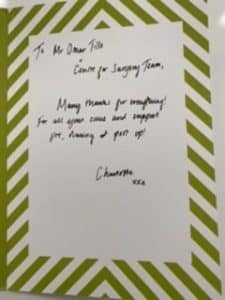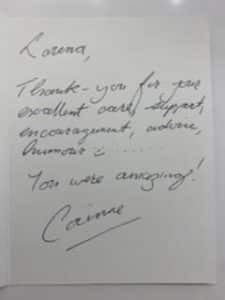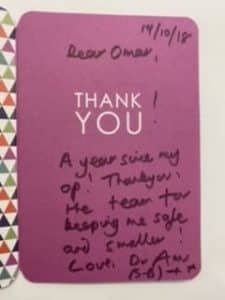 London Breast replacements
At Centre for Surgery, our plastic surgeons have years of experience in carrying out many breast implant replacement procedures in London. The options are many and varied, whether it's an increase or decrease or even change in shape with a breast lift – we've got you fully covered.
The surgeon will design a bespoke treatment plan based on a full medical history and a thorough physical examination. The objective to create natural and beautiful results which lead to an increase in confidence and self-esteem. Patients who would like to find out more can book a consultation with one of our expert surgeons. At the consultation, your surgeon will discuss with you in depth, all the possible treatment options and will advise you of the most appropriate option after taking into account your needs and preferences.
Centre for Surgery is unique in that both of our surgeons are dedicated breast and body specialists – they do not perform any other type of surgery.
After taking your medical history, the surgeon will typically questions like:
When did you have your first breast augmentation?
Do you prefer an increase or decrease in implant size?
The consultation is a perfect opportunity to ask any questions you may have and it may be a good idea to have these prepared in advance so that you do not forget during the consultation.
I recently had surgery for replacement of breast implants and capsulectomy of the right breast. My previous surgery was performed 19 years ago at a different surgery. I was impressed with the reviews and Michelle made an appointment for me for a consultation on the 8th May. I felt very at ease at my consultation and the surgeon understood what I wanted to achieve. The surgery was performed by Dr Omar Tillo at the Watford clinic. I had the procedure at the end of May. I am 3 weeks post op and feel amazing. It turned out that I had a ruptured implant that I was unaware of and that was the reason for the capsular contracture. Mr Tillo has done an amazing job, I had very very little pain after and only took the minimum of painkillers in 24 hrs. My dressings were neat and the information I was given about after care was very clear. For 2 weeks post op I had regular phone calls from Christina to check I was feeling ok. At 2 weeks post op I had my dressings removed and I have very small and neat scars. I'm so impressed with the care and treatment I received from all members of staff and Mr Omar Tillo is a fantastic surgeon! The results are already more that what i could have hoped for. 🙂
Expected results after Breast Implant Replacement
Ability to increase or decrease the size of your breasts depending on your preferences
Better placement of breast implants with a more natural appearance
Addressing breast changes that occur with pregnancy and weight loss or gain.
An increase in confidence and subsequent improvement in quality of life
Capsular contracture can often be a reason for wanting implant replacement. This is where the internal scarring forms around the implant. This is a normal response from the body to a foreign object (the implant). Generally, the scarring will help to keep the implant in place. For more people, this will occur and they will be unaware of it happening. However, in some instances, capsular contracture will occur when the scarring puts pressure on the implant. This can cause the implant to appear misshapen or can even cause physical pain or discomfort.
Others may not experience capsular contracture, but simply want to change the appearance of their implants. Naturally ageing, as well as pregnancy, can alter how the breasts and the body appear. This may mean that the implants no longer suit. Replacing your implants will allow you to choose a new shape and size of implants to help achieve your desired look.
Questions to ask at your consultation
The consultation is the foundation of good clinical care at Centre for Surgery. It is the ideal time to ask all questions you may have about the breast implant replacement procedure in order to make a fully informed decision on the breast implant replacement procedure. The consultation serves the function on providing you with the education and understanding to move forward with confidence.
Questions you may wish to ask:
Am I suitable for the procedure?
Do I have realistic expectations?
Will one procedure be sufficient or will I require a staged treatment?
Do you have before and after photos I can view of similar patients?
What is the recovery like and what do I need to do to optimise patient recovery?
Will I be supported in the aftercare period by your nursing team?
What is the level of bruising, swelling or scarring that can be expected with breast implant replacement?
If I am not satisfied with the results, what are my options moving forward?
Things to consider before having implant exchange surgery
1. In deciding on the right clinic for you, always carry out extensive research and choose a well established and reputable clinic. Centre for Surgery are specialists in cosmetic surgery and breast implant replacement and have been established for many years. Our patient coordinators and surgeons are here to answer any questions you may have to empower you with the right information.
2. Your choice of the plastic surgeon should be based on their qualifications, experience and having a record of good patient feedback. You should know who you will be seeing before the consultation. At Centre for Surgery, our surgeons are specially selected after a rigorous appointments process to ensure they have the right skill set to perform breast implant replacement.
3. When choosing to have a cosmetic surgery procedure, you should not base your decision on price alone. It is important to make sure you are having treatment in a safe and regulated environment by staff who are both fully trained and caring to look after your needs – before, during and after your breast implant exchange procedure.
4. Avoid clinics that offer a 'hard-sell'. If something sounds too good to be true, it probably is. Ask the surgeon what breast implants will be used for your combined breast lift and breast enlargement procedure. Centre for Surgery has never used PIP implants unlike many of the commercial chains and always only choose the highest quality FDA approved implants for breast enlargement surgery.
We believe patient safety and happy satisfied patients are the bedrock of our reputation as an ethical provider of cosmetic surgery. Our doctors are known for giving straightforward honest advice and you can be assured that your journey with Centre for Surgery for breast implant replacement will be a positive experience on the path to renewed self-confidence.
The Centre for Surgery approach to aftercare
Our aftercare programme was recently described as 'outstanding' by our regulator, the Care Quality Commission. 
Our postoperative support team call all our patients the day after their breast implant replacement procedure and then every other day thereafter for the first two weeks. The proactive nature of our postoperative support gives every patient the best opportunity for a smooth postoperative recovery free of complications. In many cases, if complications were to occur, their impact is markedly lessened by early detection, prompt clinical assessment and correct treatment. When a patient expresses concern to our team over the phone, then we often call patients on the same day for assessment with one of our expert nursing team. Even if there is no significant issue, the careful explanation and calm reassurance provided by our team can help to alleviate any worries you may have experienced.
Breast implant brands we use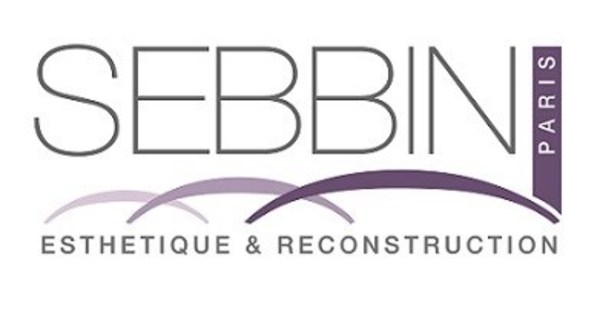 PIP breast implants
Although implant replacement is required for implants that have reached the end of their lifespan, some implant replacements have become sadly necessary for implants that were made of defective materials such as PIP implants. PIP implants were used by the larger cosmetic surgery chains as they were cheap and helped to cut costs and increase profits at the expense of patient safety.
Centre for Surgery have never used PIP implants and are only one of a handful of UK providers not to have used them. Other providers have cut  corners in the provision of high quality patient care and in doing so they have put patients lives at risk. For patients desiring breast implant replacement, we have built up a solid reputation in catering to the needs of women who have been badly let down by the commercial-focused cosmetic surgery groups. If you have been experiencing symptoms from your breast implants and you suspect them to be lower grade PIP implants then we would advise you get in touch to learn about the treatment options available.
For all our patients who have had breast implant surgery at Centre for Surgery, you can be reassured that the implants which our surgeons are only of the highest quality and have undergone rigorous safety testing.
Ideal Candidates for Breast Implant Replacement
To be suitable to have breast implant replacement, you will need to be experiencing capsular contracture or be unhappy with the size or shape of your current implants. Those who are wishing to have smaller, natural breasts may choose to opt for implant removal instead of replacement. In the case of implant removal, you may also need to undergo an uplift to avoid having any sagging skin or drooping breasts.
Why would I need implant exchange surgery?
While breast implants generally need replacing after 10 to 15 years, if you are not experiencing any medical issues, it may not be necessary for you to undergo a breast implant replacement.
Those who undergo breast implant replacement will also need to be:
18 years or older

Physically and mentally healthy

Have reasonable expectations about what the procedure can achieve
The effects of smoking on healing after surgery
Prior to surgery, you will have a consultation with one of the surgeons, where you will be able to discuss your reasoning for wanting implant replacement, as well as the size, shape and placement of your new implants. The surgeon may also discuss the risks of going abroad for this particular procedure.
Preparation for Breast Implant exchange
At Centre for Surgery, our surgeons strongly believe that the success of any cosmetic surgery procedure including breast implant exchange surgery is optimised with following all of the surgeon's pre-procedure instructions. We always strive to go above and beyond to make sure all our patients are optimally prepared for breast lift surgery – physically, mentally and emotionally.
Surgical Techniques In Breast Implant Replacement
Our specialist plastic surgeons will design a bespoke treatment plan for you prior to your procedure.
The breast implant replacement surgery will take place under a general anaesthetic – Centre for Surgery use TIVA anaesthesia. You will be asleep throughout the procedure to ensure your comfort. The procedure is performed as outpatient which means you will get to go home the same day and recover in the comfort of your own home.
Day case breast surgery in London
Breast implant exchange is similar to a primary breast augmentation surgery. Your existing scars from your first breast augmentation will be used for the incision position, so you will have no new scars. Your implant will need to be placed in front of or behind the muscle. Generally, your implant will be placed back into the pocket that was previously made for it. However, if you have issues such as capsular contracture, or you are able to feel the edges of the implant, a new pocket may be made.
You will be able to increase or decrease the size of the implants. If you are looking to increase, the maximum size will depend on how much tissue and skin is available. If you choose implants which are too large, the edges of the implant may be visible after surgery. If you decide to decrease the size, this may result in loose or saggy skin, and it may be recommended that you undergo a mastopexy to lift the position of the breasts. This will ensure you have firm, youthful looking breasts without any sagging skin. If you undergo a mastopexy, you will have additional incisions and as a result new scars.
Recovery after Breast Implant Replacement
The recovery period will often be shorter and not as difficult as when you had your first breast augmentation. This is because the surgeon would have used the existing pocket in front of or behind the muscle to place the implant. Unless the implant size has been drastically increased, no new skin and tissue stretching is involved in an implant replacement.
You may still experience pain and discomfort, particularly at the site of the incisions. You will be given pain medication to help alleviate any symptoms.
You may need to take one to two weeks off work to fully recover.
You may be able to start undertaking light activities within a few days of surgery. However, you will need to avoid any strenuous physical activity and heavy lifting for at least four to five weeks.
In most cases, your surgeon will have used the previous scar for the new incision site. However, if you also required an uplift, you will notice new scars, particularly around the areola and going vertically down to the breast crease. This will look more prominent directly after the procedure but will fade in colour and size over time.
Risks and Potential Complications of Breast Implant Replacement
With all surgical procedures, there is always an element of risk and breast implant replacement is no different. Centre for Surgery have some of the very best plastic surgeons who specialise specifically in aesthetic breast surgery to optimise results and minimise risk. It always highly recommended to follow the postoperative instructions to ensure optimal healing.
It is common to experience the following side-effects:
bruising and swelling
temporary numbness
a small amount of scarring
Potential complications of breast implant replacement
Anaesthetic risks
Bleeding
Surgical site infection – Reducing the risk of surgical site infection
Delayed wound healing
Hyperpigmented skin
Collections of fluid under the skin
Tingling or numbness of the area around the incision
Breast asymmetry
Capsular contracture
Implant malposition
Hypertrophic or keloid scar
Requirement for revision surgery
Implant exchange cost
There are a number of factors which will determine the overall cost of the breast implant exchange procedure and the final quotation will be given after a face to face consultation with your plastic surgeon.
Breast implant exchange alone or combined with breast lift
Breast implant exchange combined with capsulectomy (for treatment of capsular contracture)
Any previous breast surgery
Why not call 0207 993 4849 and speak to one of our expert patient coordinators who may be able to give you a rough costing prior to your procedure.
Always remember that price should never be the determining factor when it comes to choosing your provider. We feel that safety and quality of service should be your number one priority and instilling in you the confidence that our team will look after you before, during and after your procedure to the best of their ability.
Spread the cost of your breast implant exchange procedure

Centre for Surgery are fully approved to offer implant exchange finance via our specialist finance partner, Chrysalis Finance. You no longer need to use your savings to pay for your treatment – you can apply to spread the cost of your procedure with Chrysalis Finance using their simple 1,2,3 application to pay for your procedure. Don't wait until you have enough money for your treatment, apply today and (subject to status) pay for your procedure easily in monthly instalments, using one of their payment options. Chrysalis Finance is the only ethical provider who focus solely in the provision of specialist financing for medical procedures.
What To Expect
The consultation
When considering breast implant exchange, we recommend you to come in and have a consultation with an experienced breast surgeon. At consultation, a number of measurements are taken of your breast dimensions and an assessment will be made of the nipple-areola position and the soft tissue quality. Your surgeon has access to the full range of breast implant options including round, shaped, smooth or textured implants and the most appropriate choice will be made based on your preferences. The surgeon will also give information on the location of the incision for placement of implants and also whether the implants are to be placed above or below the muscle. The surgeon will be able to advise you on whether a capsulectomy is required.

High-resolution photos will be taken and your surgeon may also use computer digital imaging. Your surgeon will take time to discuss the important risks and potential complications of implant exchange surgery and what you can expect in the postoperative period.

The surgeon will also take a full medical history which includes previous breast operations, current list of medicines taken and any potential allergies. This information will be used to decide on your fitness for the breast implant procedure. The surgeon will want to know what your previous size of breast implants are if you had them inserted elsewhere. If you are deemed to be a suitable candidate for surgery then we would recommend to spend a period of time to reflect on all the information given. We always recommend a minimum of a 2 week cool off period for to weigh up your options.

All our prospective patients are more than welcome to have as many follow-up consultations after their initial consultation to make sure you are fully empowered with all the information to make an informed decision for proceeding with breast implant exchange at Centre for Surgery.
Before your procedure
Once you have decided that breast implant replacement is right for you, our preoperative assessment team will be in contact to prepare you for implant exchange surgery.

The following are recommended actions to take:

- For 6 weeks beforehand, it is highly recommended to stop smoking as active smoking is associated with a number of risks including delayed wound healing. Smoking can also increase the risk of wound complications.

- You should also avoid aspirin and all medicines containing aspirin for at least one week prior to the procedure. Aspirin increases the risk of bleeding and could lead to the formation of a haematoma (collection of blood beneath the skin).

- For 6 hours before the breast implant replacement procedure, you should refrain from eating any food or any type of drink apart from sips of clear fluid (water and tea/coffee without added milk) which is allowed for up to 2 hours before the procedure. You will be having a general anaesthetic and so will need to have an empty stomach to reduce the risk of anaesthetic complications occurring.
On the day of your procedure
Please aim to arrive for your implant exchange procedure at the confirmed time. One of our nursing team will admit you for the procedure and will carry out a number of tasks including checking your blood pressure and other vital signs including pulse and temperature and then getting you changed into single-use clinic wear. The anaesthetist will then come in to assess you to make sure you are fit for TIVA anaesthetic and will also prescribe a number of oral pre-medications which are given by your nurse to help your recovery after the breast lift procedure. These include anti-sickness medicines and medicines for reducing bleeding. You will then be seen by your surgeon who will confirm what implants you have currently, the breast implant replacement procedure to be undertaken and then you will sign the informed consent form. Skin marking and photos may be taken at this point.

Breast implant replacement surgery is a very commonly performed procedure at Centre for Surgery and is carried out under TIVA general anaesthesia as a day case. The procedure takes approximately 1-3 hours to carry out depending on if a capsulectomy is required which will lengthen the procedure time. The surgeon starts by making the incision along the old scar site followed by removal of the old implants. In some cases, the surgeon may change where the new implants are to be placed from under the breast to under the muscle. The incisions will then be closed along the original scar followed by the application of a sterile dressing.

Once you have woken up from the TIVA anaesthetic, our nurses will closely monitor you for 1-3 hours afterwards to make sure you make a full recovery. You will be given a fruit juice drink or a warm drink as you prefer to build up your energy levels. Once you are assessed as fit for discharge, you will require a responsible adult escort to take you home in a car or taxi and to look after you for at least the first 24 hours after surgery.


After your procedure
After your breast implant replacement procedure, our dedicated postoperative support team are available round the clock to answer any questions or concerns you may have. Our team will call you regularly for the first 2 weeks after your procedure to make sure your pain levels are well controlled and your healing is progressing as normal.

Any discomfort after breast implant replacement surgery usually settles down 1-3 days after the procedure and the vast bulk of our patients are very comfortable by the end of week 1. Your surgeon may recommend a period of approximately one week off work. You should minimise any excessive movements of your arms for the first 2 weeks after surgery. The recovery period may be slightly longer if you also had a capsulectomy procedure performed.

You will be required to wear a well supporting surgical bra for a full 6 weeks to make sure healing is optimal and scars healing with best results. Exercise involving the upper body should be stopped for a full 6 weeks to avoid any potential implant rotation.

You will attend for a postoperative check up with one of our nursing team at 7-10 days to review your surgical wound sites and ensure proper healing is taking place. Recommendations on treatments for scar healing may be given for optimal cosmesis. At 6 weeks you will see your surgeon for a comprehensive review and make sure your results are in line with your expectations.