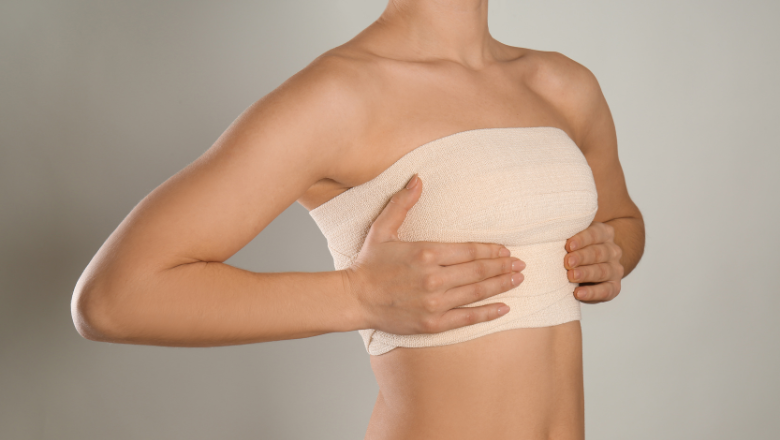 Breast implant removal or explant surgery is a procedure to remove silicone or saline implants from the breasts. This is often pursued due to complications from a previous breast augmentation surgery, changes in aesthetic preference, or health concerns related to the implants.
RELATED: Breast Implant Removal FAQs – Q&A about Explant Surgery
The choice of explant surgery technique depends on several factors, such as the patient's health, the type of implants, the presence of complications, and the patient's preferences.
The best technique for your explant surgery will be determined after a detailed discussion with your surgeon. The surgeon will evaluate your health history, current health status, type and condition of your implants, and your personal goals and preferences. The surgeon will also explain the potential risks and benefits associated with each technique to help you make an informed decision.
At Centre for Surgery, our highly skilled and experienced surgeons have expertise in all these explant techniques. We are committed to providing personalised care and achieving the best possible outcomes for our patients. We will guide you through the entire process, ensuring you feel comfortable and confident with your decision.
What is Capsulectomy?
Capsulectomy is a surgical term referring to the removal of a breast implant along with the scar tissue capsule that forms around it. It is typically conducted in two forms: partial capsulectomy and total capsulectomy, each having distinct characteristics and purposes.
A partial capsulectomy, also known as capsulotomy, involves surgically loosening and removing part of the scar tissue encapsulating the implant. This procedure is often chosen by patients who experience discomfort or changes in the aesthetic appearance of their breasts due to capsular contracture – a condition where the scar tissue tightens and squeezes the implant. In performing a partial capsulectomy, the surgeon selectively removes sections of the troublesome scar tissue, relieving pressure around the implant. This results in softer, more natural-looking breasts. Some patients may also opt for implant replacement during this procedure, although it's not a compulsory part of the surgery.
On the other hand, a total capsulectomy involves the removal of the entire scar tissue capsule, typically in pieces or sections. Should a patient wish for an implant replacement, it is common for the surgeon to recommend a different type of implant and potentially suggest a change in implant placement. These recommendations are geared towards minimising the patient's future risk of capsular contracture or other complications.
In both partial and total capsulectomy, the central goal is to alleviate discomfort and restore a desirable breast aesthetic, all the while ensuring the patient's safety and well-being.
Am I suitable for capsulectomy?
Deciding whether a capsulectomy is appropriate for you involves several considerations. The procedure might not be suitable for individuals who:
Have untreated breast cancer
Active infection
Are pregnant or breastfeeding
Further, if you experience any of the following, it's vital to communicate this to your surgeon during the consultation:
Suffer from a bleeding disorder
Have a compromised immune system
Have a history of previous surgeries
Or have certain chronic illnesses
To assess your suitability for the surgery, your surgeon might require various tests, to ensure that the procedure is safe for you. These tests could comprise a Full Blood Count (FBC), pregnancy test, chest X-ray, Electrocardiogram (ECG), breast ultrasound, Magnetic Resonance Imaging (MRI), and in certain situations, a mammogram. These diagnostic tools help provide a comprehensive health profile, aiding in the formulation of a safe and effective surgical plan.
What Is an En Bloc Capsulectomy?
"En bloc capsulectomy" is a surgical technique derived from the French term "en bloc", meaning "all together" or "as one piece". In the context of breast implant removal, en bloc capsulectomy refers to the method whereby the breast implant and the surrounding scar tissue capsule are removed as a single entity, without opening or rupturing the capsule during the process. The intention is to prevent any potential contaminants within the capsule from leaking into the body.
RELATED: En Bloc Technique For Breast Implant Removal
Is En Bloc Capsulectomy challenging to perform?
It's crucial to understand that en bloc capsulectomy is a complex, demanding surgery for both the surgeon and the patient. From the surgeon's perspective, the operation requires extensive expertise, meticulous attention to detail, and considerable time investment.
The scar tissue capsule itself is incredibly delicate, often less than a millimetre thick, which can tear easily. Consequently, the procedure necessitates a larger incision compared to typical implant insertion or straightforward implant removal.
For the patient, the recovery process can be challenging, with common post-operative symptoms including discomfort, pain, and soreness. Sometimes, bleeding may occur post-surgery. To alleviate potential swelling and fluid build-up due to muscular trauma, surgeons frequently place drains in the breast area.
Am I suitable for en bloc capsulectomy?
Determining whether you are a suitable candidate for en bloc capsulectomy is an essential discussion to have with your surgeon. This technique isn't appropriate for every patient. In certain situations, the scar tissue capsule becomes so delicate that it's virtually impossible to remove in one piece. Moreover, it's not advisable when the capsule is adjacent to the rib cage, as deeper incisions in this area may lead to a punctured lung cavity and elevated post-operative pain. Due to these complexities, surgeons often avoid making absolute promises about performing en bloc capsulectomy.
The appearance of your breasts following en bloc capsulectomy will depend on several factors, including the size of the implant, the degree of breast tissue displacement, skin elasticity, and whether you're opting for implant replacement or removal.
Consulting with an experienced plastic surgeon will guide you towards restoring your breasts' natural aesthetics. However, you should anticipate new scars and be aware of potential surgical risks. Extensive research and comprehensive discussions with your surgeon are key to fostering realistic expectations ahead of the procedure.
At Centre for Surgery, we encourage patients to view a range of before and after photographs from individuals who have undergone the procedure, both with and without implant replacement and lifts. This visual reference will provide a more concrete expectation of potential postoperative outcomes.
Capsulectomy for Capsular Contracture
A capsulectomy is a surgical procedure designed to rectify issues stemming from capsular contracture and other implant-related complications. Capsular contracture refers to the body's response to foreign material, such as a breast implant. This reaction can prompt the production of collagen, which then inflames the surrounding tissues, rendering them fibrous, firm, and potentially painful.
It's worth noting that these complications can arise immediately post-surgery or might take years to manifest. However, in many cases, these issues do not present at all, particularly when recommended precautionary measures are taken.
Capsular contracture can be categorised into four grades:
Grade 1: The breast retains a natural appearance and feels soft.
Grade 2: The breast appears natural but feels slightly firm.
Grade 3: The breast appears distorted, feels firm, and is hard to touch.
Grade 4: The breast appears distorted, is hard, and causes pain.
Addressing capsular contracture typically involves performing either a partial or complete capsulectomy, often followed by implant replacement, if desired by the patient. It's important to highlight that capsulectomies are not solely conducted to treat capsular contracture.
Other reasons for undergoing a breast implant removal procedure include the following:
Silicone Gel Implant Rupture: This condition arises when a tear forms in the silicone implant's outer shell, leading to gel leakage.
Capsule Infection: The region surrounding the capsule may become infected.
Implant Extrusion: Occasionally, the implant can protrude through the skin.
BIA-ALCL: This is a rare form of cancer that develops within the scar capsule that encapsulates the implant.
BII – Breast Implant Illness: This is a condition associated with a wide range of symptoms related to having implants. While a lot about BII's causative factors remains unclear, diligent medical research continues to offer better understanding and treatment options.
How Is Capsulectomy Different From an En Bloc Capsulectomy?
The terms capsulectomy and en bloc capsulectomy are often used interchangeably, but they refer to slightly different procedures.
Capsulectomy is a broad term, referring generally to the removal of a breast implant along with its surrounding scar tissue capsule. There are two types: partial and complete. During a capsulectomy, the capsule is removed in sections or pieces.
On the contrary, en bloc capsulectomy entails removing the breast implant and scar tissue in a single, unbroken piece without slicing into the capsule. This approach is considered more invasive than a partial capsulectomy. It has gained considerable attention on the internet, and numerous plastic surgeons profess their expertise in this technique.
Despite its popularity, the en bloc technique won't necessarily affect the outcome of the surgery. Actually, it's considered more invasive, leading most surgeons to prefer a partial capsulectomy. However, this isn't to say one technique is superior to the other. The choice of procedure can only be decided after a comprehensive evaluation of your condition by an experienced plastic surgeon at our Baker Street clinic.
In particular situations, like implant rupture or risk of BIA-ALCL (Breast Implant-Associated Anaplastic Large Cell Lymphoma), an en bloc capsulectomy may be preferred as it minimises certain risks. This method can alleviate symptoms related to BIA-ALCL and ensures the safe removal of implants, contributing to enhancing your comfort and overall well-being.
The importance of choosing a specialist plastic surgeon for capsulectomy surgery
Choosing an appropriate plastic surgeon for your breast surgery is vital in mitigating any potential complications associated with breast implants. They will thoroughly assess your condition and determine the most suitable surgical procedure to safeguard your health and wellness.
To assist in your selection of a surgeon, you should:
Seek a surgeon with extensive experience in performing implant removal procedures
Check the surgeon's credentials and professional experience to ensure they're trustworthy and capable of delivering a high-quality outcome
Examine before-and-after photographs of previous patients (which can be requested during your consultation)
Consider the reviews of other patients to gain insight into their experiences
While both en bloc and partial/complete capsulectomies aim to eliminate complications associated with implants and enhance your health and well-being, the procedures differ in their approach and technique. After discussing these options at Centre for Surgery, evaluating the potential risks of each procedure, you can make an informed decision that best suits your needs.
Why choose Centre for Surgery?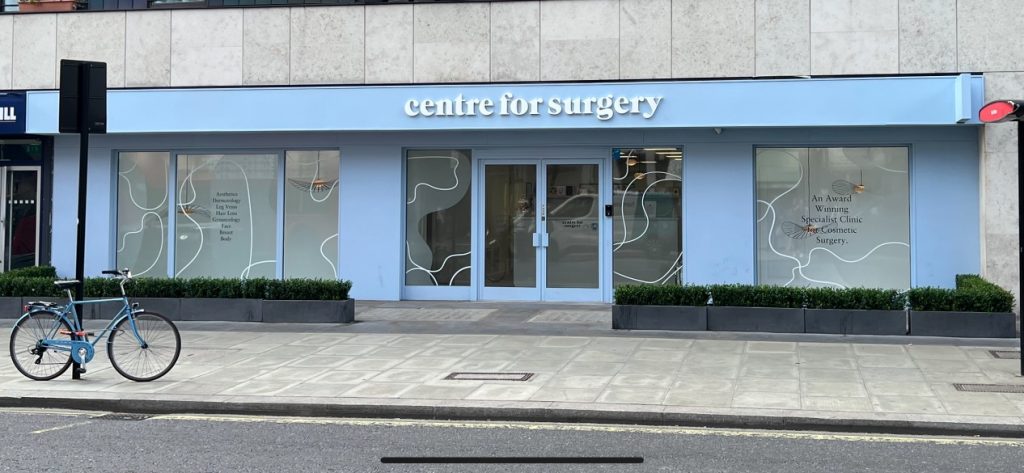 Amazing from start to finish, the communication was the main thing was fully informed and looked after, on the day of my breast augmentation, the staff were fab and made me feel at ease through out the whole process. Thank you so much.
Mohammed Farid
18/11/2021
I've had such a great experience with excellent advice, care and attention and surgical treatment (gynaecomastia) - I can fully endorse the treatment I have received from Centre for Surgery with absolutely no qualms at all. Brilliant in every way - thank you all so much.
Caroline Thorpe
14/11/2021
Very pleased with my whole experience of having a procedure. Was so nervous about getting treatment and i was reassured and felt so comfortable throughout thanks to the amazing nurses. I definitely made the right decision to have breast augmentation at centre for surgery with dr erel.
Melissa Briggs
08/11/2021
So glad I went with centre for surgery, the whole process went very smoothly from the consultations down to the actual day of the procedure. I was so nervous on the day but the whole team put me at ease and I'm happy with my results as I feel a lot more comfortable wearing certain clothes now. My surgeon was Alberto Di Giuseppe who performed a breast Augmentation on me, and I would definitely recommend as he was very clear on what the outcome of the surgery would be and which size would look the best for my frame.
Couldn't be happier with Dr Tillo work,i had my breast surgery one week ago and so happy with the results so far,all the staff are extremely nice and very supportive,i would definitely recommend their services,thank so much
From start to the finish everything was perfect for tummy tuck surgery. All staff is very friendly and the aftercare has been good. The Doctor and the nurse team was fantastic. I'm so happy...result is amazing. Thank you!!!
This was overall a great experience, all the staff at Centre for Surgery were friendly and put me at ease. It is a nerve wracking thing to go through an op but the staff were so nice. Mr Ertan has got a great team around him. On the day of the operation everything went smoothly to plan, there was no delay or holdups, I had another consultation with Mr Ertan who confirmed what was going to be done and that I was still happy to proceed. I was prepped for the procedure, I met with the anaesthetist who again was really nice and put me at ease explaining his role. After the procedure I woke up with the nurse by my side making sure I was OK and checking on me, I was able to stay in the clinic until I was ready to leave and was not rushed at all. I was well looked after from the start to the point when I was discharged. Post operation I was staying at a local hotel it was so close there was no point in even getting a taxi and I was able to walk back where my partner was waiting for me. I was expecting a lot of bruising to both my eyes but there was very little if any by the time the cast came off after 7 days, I am now at the two week post operation point and it is healing well with no outwardly visible bruising or scaring. The next milestone is a checkup at the 6 week point with my surgeon. If you're thinking of having something like this done I would highly recommend getting in touch with Centre for Surgery.
The staff at Centre for Surgery were very kind and accommodating. They answered any questions I had about the procedure and were constantly checking up on me. A special thank you to Christina for all her support throughout.
I would just like to state the quality of care received from the nurses at Centre for Surgery was beyond the highest level. Sophie takes her patient care to another level beyond words. She always puts me at ease. She is there for me even at awkward hours just when I mostly needed reassurance and she is one of the most compassionate nurses I have come across and demonstrates her passion naturally for caring for others. She totally deserves recognition at its finest and thank you for always being there for me. 😍