LipLase laser in London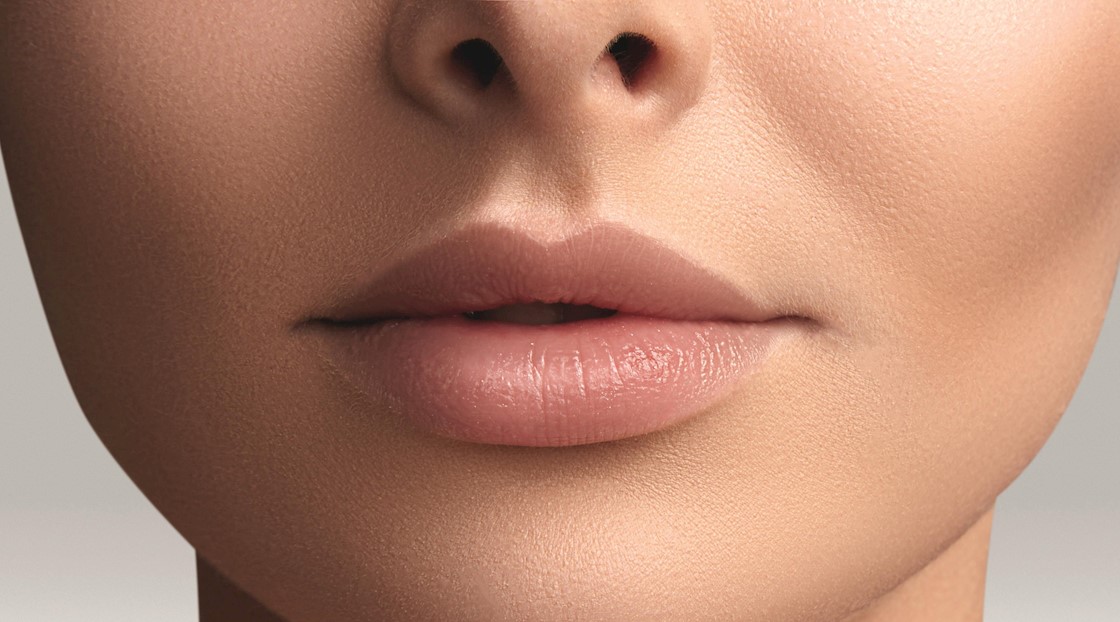 LipLase is a new revolutionary non-invasive treatment at Centre for Surgery using a combined dual laser approach (Nd:YAG and Er:YAG) using the amazing SP Dynamis laser for enhanced fullness and colour enhancement of the lips. This is a new option for patients who are not keen on inejctions with lip fillers. LipLase carries minimal discomfort and downtime and the results are immediately visible. LipLase Laser lip-plumping treatments are required once a month for three months followed by one session every three months to maintain the increased fullness in the lips. Not only do we treat the lips and surrounding skin, but we also target the nasolabial folds to stimulate the collagen using the unique SMOOTH mode of the erbium laser.
Many patients also choose to combine LipLase with Fotona 4D or SmoothEye for a more comprehensive facial rejuvenation.
All our doctors are on the GMC specialist register. Our London clinic at 106 Crawford Street was recently inspected and rated as good across all 5 domains.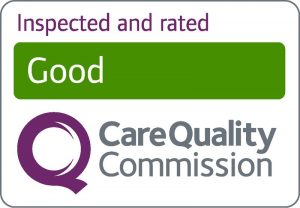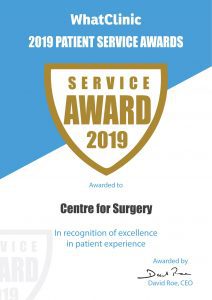 Would highly recommend Centre for Surgery. Very professional staff who supported me through my entire journey from initial consultation to the procedure. Always on hand to answer any questions I had and thoroughly explained the procedure and associated risks to ensure I was well-informed.
Amazing, exceptional, professional and quality service! From the initial request for more information until the day of procedure and after the procedure. The constant calls and emails from the team made me feel as if I was relevant and showed me that my business was important to them. Dr. Mitakos, Carolyn, Samira and Natalie (recovery nurse) OUTSTANDING, OUTSTANDING, OUTSTANDING!!! Dr. Mitakos was thorough and made sure to be honest about the procedure and my results. It's been a week post-op and I'm in love! Even with swelling in some areas!! I couldn't have asked for a better Dr. He was very professional, kind and genuine. Carolyn, Samira and Natalie are angel sent! They were so kind, caring and ensured that I was well taken care of days leading up to the surgery, on the day of surgery and during recovery. I would recommend Centre for Surgery to anyone who wants to get surgery to feel better about themselves.
Amazing service from start to finish, extremely professional staff and surgeons. Special thanks to my Consultant Plastic Surgeon Dr Ertan Erel was brilliant and made me feel so calm and confident from the moment we met through my consultation . He is definitally second to none.. I would recommend Centre for Surgery in a heart beat.
Recommend highly!! Always wanted a breast augmentation and never had the nerve to go through with it. Until i got Recommended center for surgery and spoke to carolyn and the ball got rolling 🙂 meeting dr tillo for a couple consultation made me certain i wanted it and i would be in great hands. The day of the surgery i was nervous but having such a great support team from the nurses and care team was a massive relaxation. And the aftercare is amazing. They check in with you every over day and i could contact them if needed for anything. I could name so many great people that helped me throughout my journey but dr tillo is amazing with what he does. And carolyn was and still is the best person to organise and help me with everything throughtout.
Absolutely amazing service from start to finish. I have been looked after the whole way through the process, from initial conversations, consultation, to having my surgery and being looked after by the brilliant aftercare team. I could not recommend Dr Omar Tillo enough, lovely surgeon who was honest with me throughout and made me feel so comfortable.
Domenico Betti
24/03/2021
Really wonderful experience, Jasmin the receptionist was very helpful and sweet she assisted me throughout my appointments, bookings and payment. The day of my surgery I was extremely nervous and very anxious, I was booked in for upper eyelid surgery ( Blepharoplasty ) First I was met with the lovely Gregory who I could not have asked for such a lovely kind person to be the Surgeons right hand man, he made me feel at ease straight away and as comfortable as possible. I then met my Surgeon Dr Ertan Erel who was also wonderful ( I had previously met him 2 weeks before for my consultation) I had a instant liking to him and felt comfortable with him performing the procedure on me. I had the treatment with Local anesthetic so I was fully awake and aware of what was going on, again I was extremely nervous and felt like I was having a small mini panic attack when we started but both Dr Ertan Erel and his assistant Gregory both made me feel at ease and as relaxed as they possibly could, we even had some 80s music on that helped to calm me down, Gregory was holding my hand the majority of the time and was having a chat with me that made me feel so relaxed, I could not have asked for 2 lovely men to have worked on me. Both the Surgeon and his assistant are as important as each other when you have a very nervous patient like myself. I have not had any complications since leaving the clinic and so far I am really so happy I can already see the amazing results. Dr Ertan returned my call back two days later to make sure everything was ok and how I was getting on ( that was very reassuring ) Very exited to get my stitches out in a few days. I could not give less than 5 stars so thank you very much. I will definitely be recommending. Verity.
Well where do I begin. So I am 6week post surgery and I couldn't be happier with my results. I done endless research on the procedure I wanted doing and where is best in England and Centre for surgery was the strongest contender and I felt super confident in the reviews and before and after photos they have online. So my journey started when I emailed centre for surgery for more information about liposuction and fat transfer with Dr Antonios Mitsakos. I then was contacted by Yasmin, she called me for a chat about what I'm after and to discuss options etc. She was incredible with getting my consultation and day of surgery booked as soon as she could and was on the end of the phone with any questions you had any time of day. As a first point of call Yasmin set a very high standard for the company and I was confident in my choice. I went for my consultation with Dr Antonios Mitsakos to discuss the procedure in much more depth, he went though all the risks, told me all the information I needed, we looked at my body to see if it's something he would be happy to do for me and went through all the aftercare I would need to do as well. We went through my medicals and talked about previous surgery I already had. He was so professional so informative that I literally wanted the surgery there and then. I left super happy and excited for my surgery date that was booked in. Before my surgery date I got phone call to go through all the paperwork and guidelines I had to follow and all the prep I needed to do before hand, I was told what garments were best to purchase and all the necessary bits I needed to by prior to the day. That support team were amazing and also answered any questions I had. So the day of my Surgery came and I was so calm but excited because I felt my care already had been great so I knew I was in safe hands. I had my nurse meet me to go through all medicals again, she helped me get prepared and dressed for the op and get everything ready. I then met my anaesthetist to also went through my medicals and asked all the relevant questions, gave me my pre meds and told me what he will be doing. I was super confident and he was very reassuring. Then Dr Antonios Mitsakos had my final chat before surgery checking everything through with me, confirming what he was going to do and where he was removing the unwanted fat and where he was going to transfer it too. He made me feel super comfortable and confident that I was in the right hands. I went into that theatre room a woman so unhappy with her body and when I woke up I was a new woman physically and mentally. Every single day for 2 weeks after my op I had a phone call to check in that I was doing ok and if I have any issues or concerns. The support team were absolutely amazing. I've just had my 6 week post op appointment with Dr Antonios, he again showed me my before photos and took new after photos and honestly the results are unreal. He has given me the body confidence I have never ever had and I can't thank him enough for his amazing skills and the transformation he has achieved. Thankyou so much to all of you that looked after me though out this whole procedure and a special Thankyou to Dr Antonios for changing my confidence, my body and my life. I'll be back again for more.
The service has been so far excellent and is highly recommended to anyone.
I recently had surgery here and would definitely recommend, from initial contact from Carolyn to the aftercare I received was exceptional, Carolyn was very helpful and informative and answered all my questions - even the silly ones late at night! Dr Tillo was very knowledgable, professional and welcoming at the same time and put me at ease about the procedure, it's still early but so far I'm pleased with the results
Achieve larger lips without lip fillers
LipLase™ is a non-invasive procedure using the amazing Fotona SP Dynamis laser which enhances the appearance of the lips. This method is appealing as it involves no incisions or injections. This is a day procedure, and you will be able to return to your usual daily routine immediately with little downtime involved.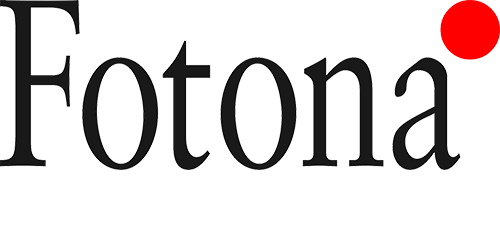 LipLase™ uses heat pulses on and around the lips. This works to stimulate collagen production, which results in the lips becoming fuller and plumper over time.
There are many benefits to undergoing laser lip enhancement. These include:
No foreign materials (such as 

fillers

) used

Little to no downtime

No needles

No bruising

Can return to work immediately
Danielle Palmer
24/07/2021
Amazing!! I had a labiaplasty done recently and could not fault the practice on anything. The results themselves snd the experience I had with the team has been incredible
Thiago Ferreira
06/07/2021
I got in touch with the staff and they promptly got back to solve my concerns even if for some reason we had a gap in comms they were able to get back to me and answer my questions Thanks for the good customer service.
Everything was great from start to finish. Was easy and straight forward. Would highly recommenced using Centre for surgery to have a procedure.
I had an osteoma removed from my forehead with Dr Omar Tillo and I couldn't have asked for a better result! I had been researching for a long time before deciding to go ahead with the procedure as I knew I didn't want to swap a bump on my forehead with a scar. Dr Omar Tillo was able to successfully and skilfully remove the osteoma endoscopically and I was left with a very small inconspicuous scar, less than 1cm, hidden nicely behind my hairline. I couldn't be happier with the end result. All the staff at Centre for Surgery were brilliant. Carolyn, my patient co-ordinator was very helpful, patient and always had time to answer my questions. On the day of the procedure, Dr Omar Tillo and Gregory were amazing! They were very professional and made me feel at complete ease. I experienced very little discomfort during and after the procedure. The whole thing was a breeze and my only regret is that I didn't do it sooner. The after care was also amazing and I healed very quickly. I would like to take this opportunity to thank Dr Omar Tillo, Carolyn, Gregory and all the staff at Centre for Surgery. I would highly recommend Dr Omar Tillo and Centre for Surgery!
I had a smooth procedure all throughout. Staff were very compassionate and caring.
Ida Bafende - Aesthetic Nurse Practitioner
Ida Bafende is a trained & registered nurse by background. She has over 17 years experience as nurse, senior nurse, sister and Nurse Specialist in Dermatology at one of the major teaching hospitals in London. She has managed team of nurses, run nurse-led clinics and worked closely with all members of the Multidisciplinary team to ensure the best possible care was given to individual patients.
Read testimonials from our amazing patients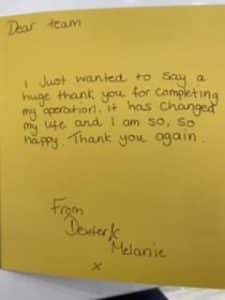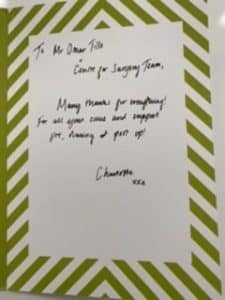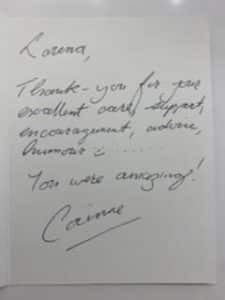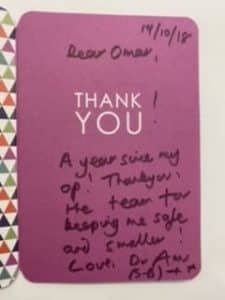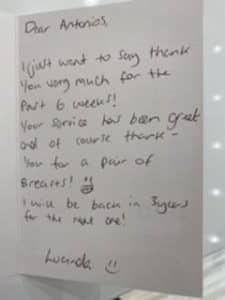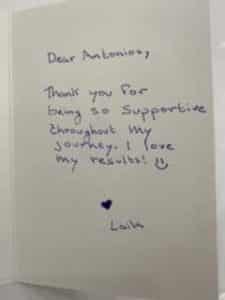 Ideal candidates for liplase
You will be a suitable candidate if you wish to increase the appearance of your lips and do not wish to use fillers or undergo a surgical procedure such as a lip lift.
You will need to be at least 18 years old to undergo this procedure.
You will need to have realistic expectations about what the procedure can achieve.
Prior to undergoing this procedure, you will need to have a consultation with one of our practitioners, who will be able to tell you if you are a suitable candidate for this procedure.
The LipLase procedure
LipLase™ is a quick, non-invasive procedure. It will take around 30 minutes to complete.
You do not require any injection of local anaesthetic. However, if elected, a topical anaesthetic cream can be applied to the area prior to treatment due to the slight discomfort during the treatment of external parts of the lips.
The Fotona Erbium laser using the unique non-ablative Smooth Mode is a deep laser treatment that targets the vermillion borders of the lips, the oral commissures, the ridges of the philtrum and the Cupid's bow area of the lips. The erbium laser acts by creating a thermal effect in the deeper layer of the dermis without affecting the epidermis. Controlled temperature increases of up to 60 degrees celcius results in collagen regeneration. The lips undergo a lifting effect which results in more exposure of the lips due to an increase in volume. The laser energy directly stimulates the production of new collagen.
The second step of the procedure is working with the Nd:YAG laser in Piano Mode which is the safest mode for reaching deeper lying skin tissues, with minimal thermal effect on the surface. Ida will also treat the lips above the vermillion border in order to have a well-defined vermilion border which resembles the effect of a filler.
To achieve the best results, you will generally need three to four treatments.
Recovery after LipLase
After the treatment the lasered tissue goes through three stages of healing: in the first stage, some swelling appears immediately after the treatment and lasts for about two to three days. The second stage is characterised by superficial surface peeling that lasts for 24 to 48 hours after the treatment. Ida recommends to apply skin moisturiser as a lip balm to keep the lips moist and sun protection 50+ to the lips to prevent peeling. The third stage is neocollagenesis, the development of new collagen. The patient needs to avoid going swimming, sporting activities, sun or sunbeds after the procedure.
If the patient reports a previous history of herpes infection, Ida will recommend antiviral agents for recurrent herpes simplex infection before and after the procedure. Many patients report the feeling of the lips being swollen after the procedure. The patient may feel the sensation of mild burning for up to 30 minutes after the treatment. You will notice results improve over time as the collagen continues to be produced. Results will continue to improve over four to six months.
This is a non-invasive procedure with minimal discomfort, minimal risk of change in skin or lumpiness in one area, and all our patients love it!
LipLase before and after
Case 1: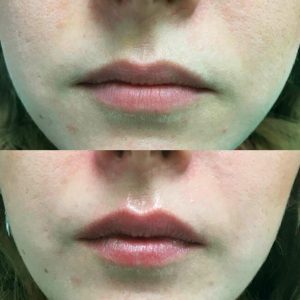 Case 2: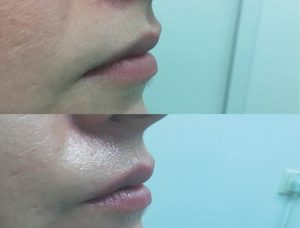 Case 3: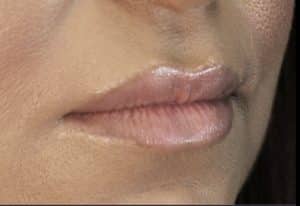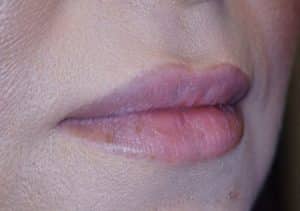 How to find us
Centre for Surgery is located at 106 Crawford Street in Marylebone. Crawford Street is just off Baker Street.
We are easily accessible by all major bus routes that pass through Baker Street as well as Baker Street underground station.
From the tube station, we are just a 5 minute walk southwards down Baker Street followed by a right turn onto Crawford Street. The clinic is about 200 yards on the left.
There is ample local pay & display parking in the surrounding area and an NCP car park is located further west along Crawford Street. Our local residential parking zone is the City of Westminster.
Address: 106 Crawford Street, Marylebone, London, W1H 2HY