Scar revision in London
Scars can have a major consequence on a patients' overall well-being, appearance, and satisfaction with a surgery especially when the scars are in sensitive places on the body or cannot be covered by clothes.Treatment of scars can be potentially life changing for a patient and relieve a painful burden, which patients may have been carrying for years. The increase in the number of cosmetic surgeries has resulted in the visual appearance of the final result of the surgery, growing in importance to both surgeons and patients.
A key identifying feature of hypertrophic and keloid scars is that both types of scars are fibro-proliferative disorders, where there is excess healing and wound repair. In hypertrophic and keloid scars, there is an absent or poorly functioning repair process that results in excess scar tissue production. Hypertrophic scars are those localised to the original wound parameters. A keloid scar is characterised by excess production of scar tissue, which grows as a tumour of scar tissue, exceeding the initial scar boundaries. This type of scar has a genetic predisposition in some individuals.
If you feel like your aesthetics have been negatively impacted by a particular scar, you may wish to consider scar revision surgery.
Centre for Surgery offer the full range of techniques for scar revision. We even specialise in C-section scar revision.
All our doctors are on the GMC specialist register. Our London dermatology clinic at 106 Crawford Street was recently inspected and rated as good across all 5 domains.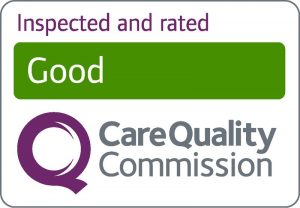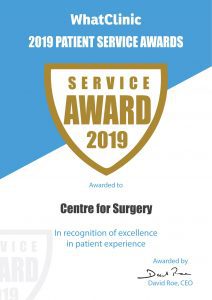 RealSelf Top Doctors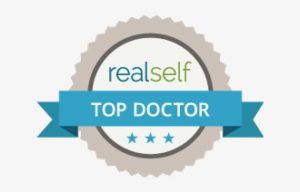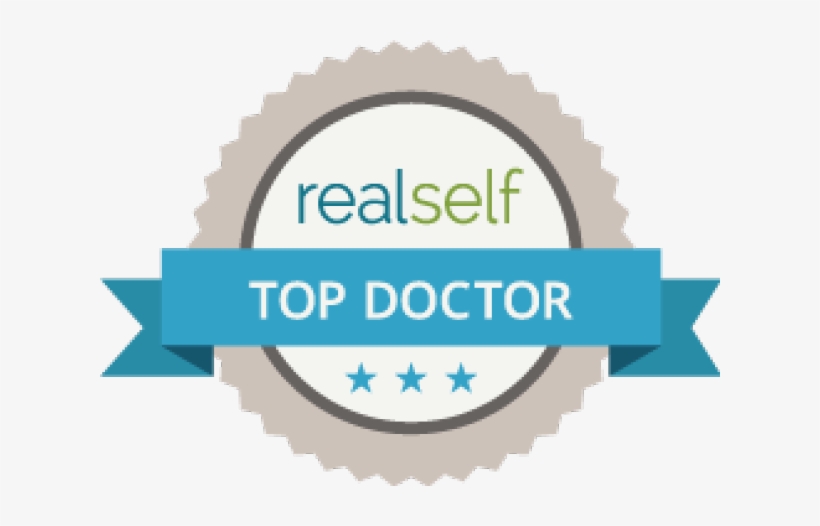 RealSelf top doctor status is awarded to less than 10% of the RealSelf doctor community.  This status is earned by achieving consistently high patient satisfaction (from RealSelf reviews), getting excellent feedback on expert answers to patient questions, and after investing significant time in Q&A and other doctor activity. RealSelf top doctors are rated among the very best surgeons in the United Kingdom and USA.
Type of scars
When the skin heals from a cut or trauma, it will result in a scar. Some areas of the body are more susceptible to scarring, with the middle of the chest and the top of the shoulders being some of the worst areas. Scarring will also be impacted by which direction it runs across the skin – scars within the lines of the skin often heal better than ones going across.
There are numerous types of scars which may occur on your body. Every type of scar will require different treatments.
Scar types include:
Post-traumatic scars: this will occur as the result of traumatic incidents including an accident, disease, or a previous surgery. This type of scar requires a surgical revision, where the tissue will be re-positioned.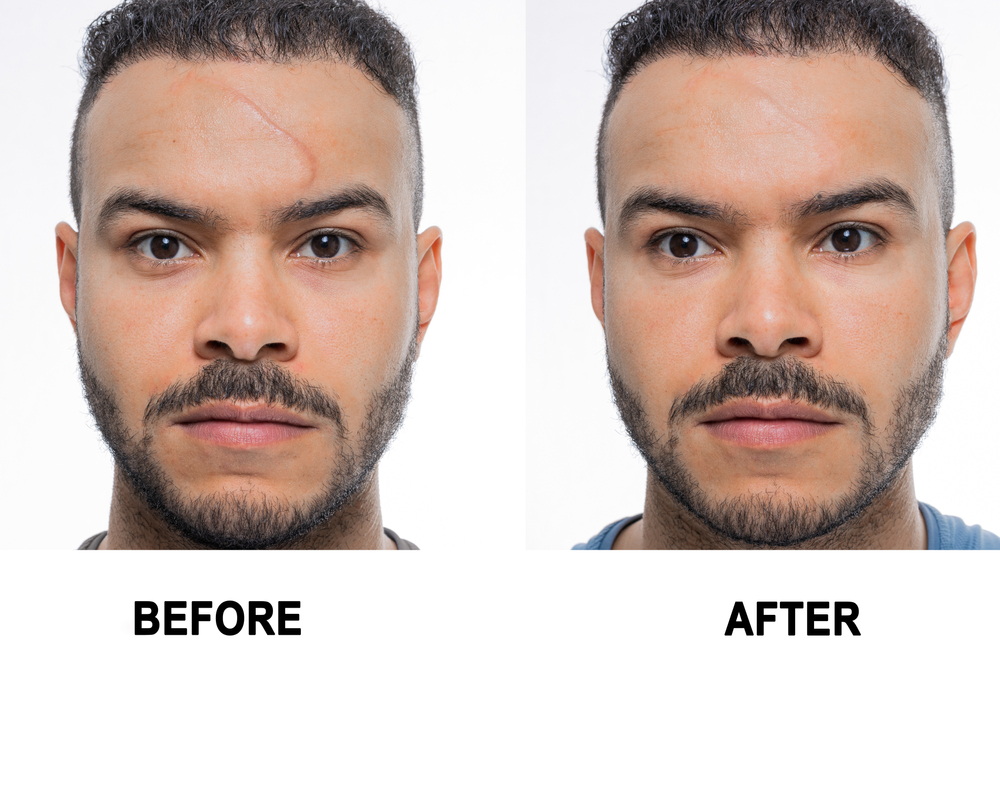 Burn scars: these scars may appear across a large section of skin. Scar removal will involve excising the scar tissue. Healthy, unscarred skin will be lifted and a new incision line will be formed. In cases where this is not an option, tissue expanders or skin grafts will be used.
Hypertrophic scars: these often have a thick texture which may negatively impact your self-confidence. Hypertrophic scars are treated by removing excess scar tissue and repositioning the scar, allowing it to be less visible.
Keloid scars: when skin overproduces collagen while healing, a keloid scar will form. This will make the scar look much larger than the original wound, and will be raised above the skin. Keloid scars are treated through the removal of the hard collagen within the scar, with the skin then being closed. After the scar revision, the site will need to be monitored in case the keloid returns. 
Atrophic scars: these scars are considered to be the opposite of hypertrophic scars. Atrophic scars will generally have an indentation and will lack soft-tissue substance. This type of scar can be treated with a surgical release as well as a fat transfer.
Ideal candidates for scar revision
Scar revision can benefit any person whose life is being negatively impacted by their existing scar, either because of functional or aesthetic concerns. Factors such as age and skin type are usually not a concern, however, some skin types will be prone to worse scars than others.
You will be a suitable candidate for laser scar removal if you have a scar on your body which you wish to improve the appearance of.
You will have to be at least 18 years old to undergo laser scar removal.
It is important to have realistic expectations about what the procedure can achieve. Laser scar revision will not completely remove the scar. It will, however, improve the aesthetic appearance of the scar and make the scar less noticeable.
You will need to be a non-smoker, or be able to stop smoking at least two weeks before having treatment – read more here.
You may also need to stop taking certain medications – read more here.
Prior to undergoing treatment, you will have a consultation with one of our surgeons who will be able to assess the scar. In some instances, your scar may be better treated with surgical scar removal.
Laser scar removal removes the top layer of the skin, while also stimulating the production of new collagen, leaving you with newer, tighter and healthier tissue.
For laser scar removal, Centre for Surgery uses Fotona's SP Line multi-application laser system.
There are many advantages to undergoing laser scar revision, including:
Reducing the appearance of the scar

Improved skin texture

Narrowed pores

Increase the volume of the skin

Skin resurfacing
Scar revision surgical techniques
Centre for Surgery performs a full range of treatments for scar revision, including surgical treatments, fat revision and non-surgical options. In most cases, we will be able to treat your scar the same day as your consultation (subject to suitability).
Laser
Laser scar revision is done using Fotona's SP Line laser system, which involves dual-wavelength scar-revision therapy.
The first wavelength is the Er:YAG wavelength, which is used for ablation of scar tissue and collagen remodelling.
It also uses the Nd:YAG wavelength which improves the aesthetic appearance and tissue quality of the scar.
This is a handheld device which precisely targets the scar, reducing its appearance.
The laser will only target the area where the scar is and will leave the surrounding skin and tissue undamaged. Other non-surgical procedures will target the entire area, while laser revision allows for more control, resulting in precise and accurate treatment.
You will start to see results immediately after treatment. However, you may need to undergo multiple treatments to achieve the desired results.
This is performed as a day procedure, so you will be able to return home once the procedure is complete.
Surgical treatments
Scar revision surgery (excision, release and approximation).
W-Plasty
Skin and soft-tissue flaps.
Tissue expansion (skin expander treatment).
Serial excisions.
Skin grafting (split-thickness and full-thickness).
Dermabrasion.
Fat transfer
Fat grafting.
Lipo-dermal grafts.
Microsurgical fat grafting.
Non-surgical treatments
Centre for Surgery offers a variety of non-surgical scar treatment options, including laser treatment, steroid injections, microdermabrasion and chemical skin peel.
Scar revision recovery
Laser scar revision is a non-surgical procedure, so there is minimal recovery time.
You may notice some redness or swelling on the treated area, which should last around 24 hours. You may wish to place an ice pack on the area to help reduce any symptoms.
You may need to undergo multiple treatments to achieve the desired results.
Your recovery period will vary depending on the size and location of the scar.
You will be able to return home the same day as your procedure, once the effects of the anaesthetic have worn off.
After surgery, you may feel some pain and discomfort. This can be managed by taking pain medication. You may have to wear supportive dressing or garments after the procedure, however, this will depend on the size and location of the scar.
You should be able to resume work within one week. You will need to avoid strenuous activity and exercise for six weeks.
You will need to take care of the surgical area. You will need to avoid too much sun exposure, by either wearing clothes or using sunscreen.
Scar revision before and after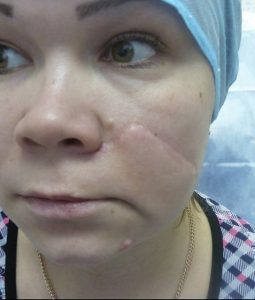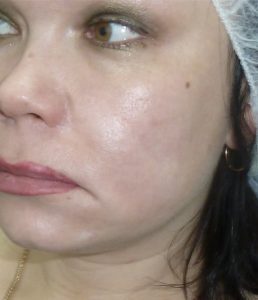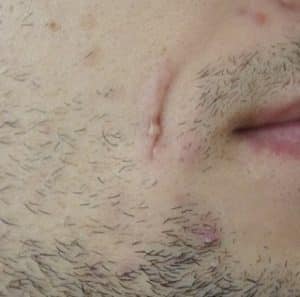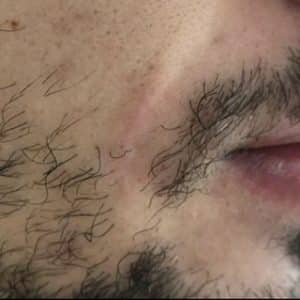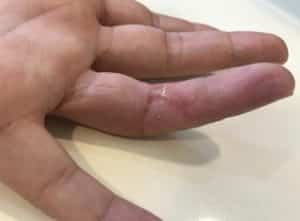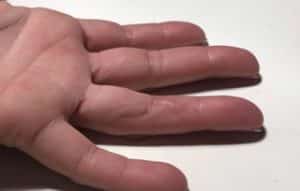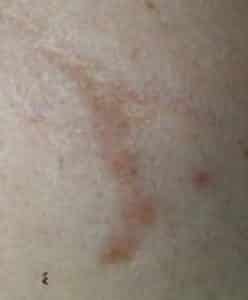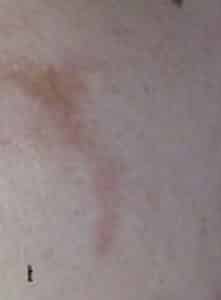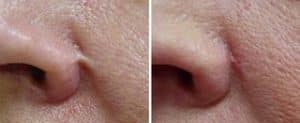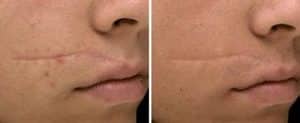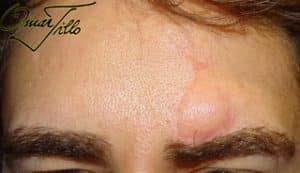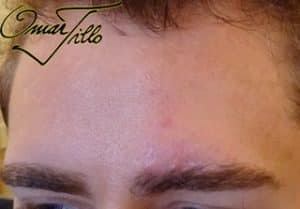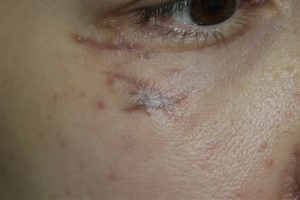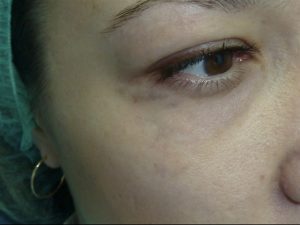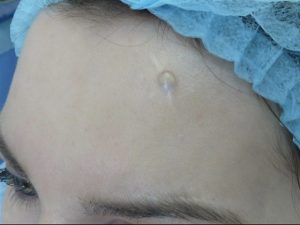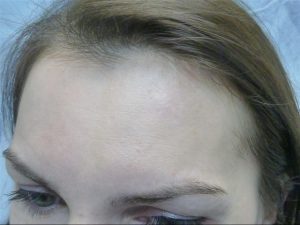 Closure of lip piercing scar:
Before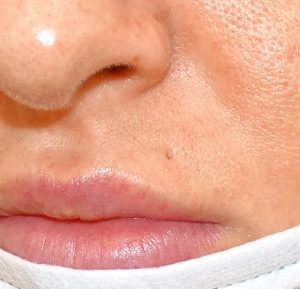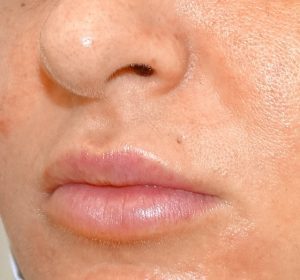 After: