Breast implant removal in London
Breast implant removal has increased in numbers over the last 10 years. Most women are often very happy with their new breast implants, although some would prefer to their breast size before having had a breast enlargement for a number of reasons. With time and with the aging process, some women may find they no longer like the appearance of their chest and there may be a reduction in confidence as a result. Often with pregnancy and childbirth, the breasts often undergo natural enlargement and women may find the extra size is a little too much for them. In a very small number of cases, there may be underlying medical reasons for having them removed.
You may also be interested in breast implant replacement.
Our clinic at 106 Crawford Street was recently inspected and rated as good across all 5 domains.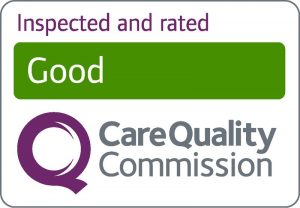 All our surgeons are on the GMC specialist register for plastic surgery. The Royal College of Surgeons of England has an excellent information resource on cosmetic surgery.
Implant Removal Expected Results
Removal of breasts enables a restoration of the original breast size
In cases of capsular contracture, breast implant rupture or implants that have migrated over time then removing them will immediately improve the chest appearance
When you undergo breast augmentation, you're generally not thinking about what is going to happen when you have the implants removed. However, having your implants removed or replaced is a common occurrence.
Generally, the lifetime of implants are considered to be around 15 years, so most women will eventually find that they are recommended to remove or replace their implants. There are numerous reasons why women decide they need to have their breast implants removed. This can include complications such as infection, problems with the implant, or the development of capsular contracture. In other instances, the body may have just changed or you may not like how the implants look anymore.
In some instances, you may need to undergo other procedure after the implant removal. You may require a breast uplift to ensure the breasts do not lose their shape.
Ideal Candidate for Breast Implant Removal
Those who are eligible for breast implant removal are those who:
Had implant complications: in some cases, the implant will rupture, fold or deflate and will need to be removed. Other complications include capsular contracture, displacement, leakage or infection
Had lifestyle changes: pregnancy, weight loss or weight gain can change the appearance of our body and make the implants look out of proportion
Changed their mind: while the implants might have been a good decision 10 years ago, you may not want to have implants anymore and are looking to have them removed
If you choose to undergo breast implant removal, you will also need to be physically and mentally healthy.
You will have to be a non-smoker, or be able to stop smoking prior to the procedure, and throughout the recovery period.
Risks and complications of breast implant removal
Breast implant removal is always a surgical procedure and therefore there are certain risks associated with the procedure. By having your procedure at Centre for Surgery, you can be assured of receiving a very standard of medical care thanks to our highly rigorous policies and protocols to minimise risks and complications.
Risks of Breast Implant Removal
Anaesthetic risks
Bleeding
Delayed wound healing
Infection
Changes in sensation
Breast asymmetry
Seroma formation
Future requirement for a breast lift if breasts become very droopy
Breast Implant Removal Surgical Technique
Breast implant removal will be performed under a general anaesthetic. At Centre for Surgery, this is known as ClearSleep™. Unlike other types of general anaesthetic, ClearSleep™ does not involve the use of breathing machines or tubes. You are also able to wake up much faster following your procedure and will have a heightened sense of wellness.
Breast implant removal will involve the surgeon making an incision in the place where the incision was made during your original breast augmentation procedure. The implant will then be removed and the incision will be shut.
The procedure will take about one hour to perform. It is performed as a day case procedure, so you will be able to return home on the same day, once the effects of the anaesthetic have worn off.
Recovery after Breast Implant Removal
The recovery following breast implant removal will generally be easier and smoother than the one experienced after your initial breast augmentation. However, the recovery period may be longer if you also had a breast uplift after your implant removal.
After the surgery, it is normal to experience some swelling, redness and bruising. You may need to take pain medication to help with any symptoms.
You will have a compression garment which you will need to wear throughout the recovery period. This will help to support the breasts and reduce any swelling.
You may need to take up to five days off work. This will vary from person to person. If you have a physically demanding job, you may need to take more time off. Those who had capsular contracture may also need to take extra time off.
You will need to avoid any strenuous physical exercise, including any heavy lifting, for at least six weeks. This will also include lifting young children. If you have young children, you may have to consider childcare options for your recovery period.
Your breasts may take at least two months to settle into place. Your breasts may initially appear deflated, but volume will eventually be restored.