Breast implant removal in London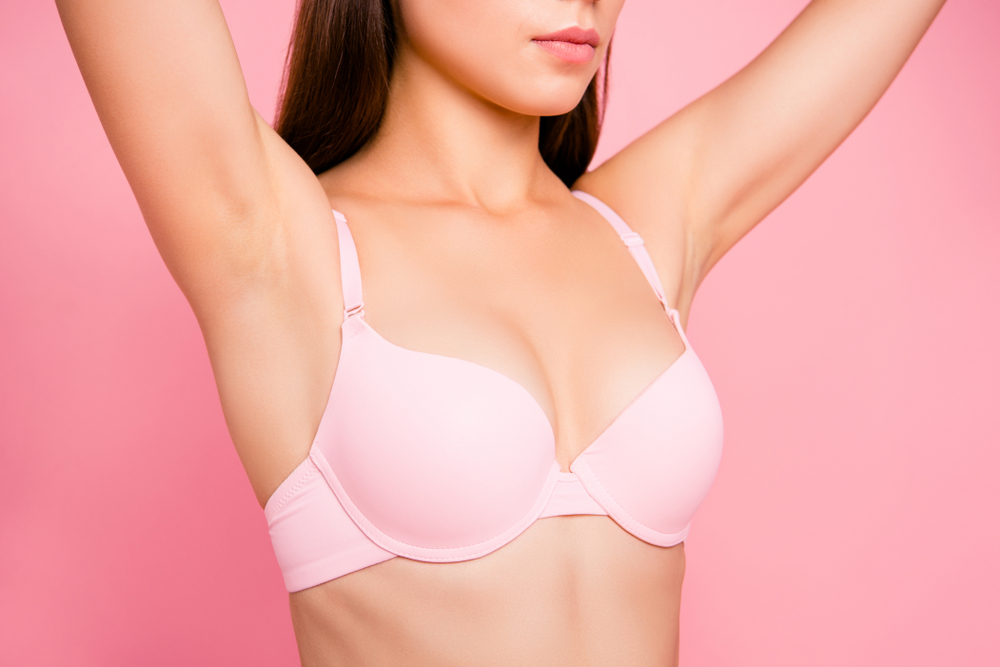 Breast implant removal has increased in numbers over the last 10 years. Most women are often very happy with their new breast implants, although some would prefer to their breast size before having had a breast enlargement for a number of reasons. With time and with the ageing process, some women may find they no longer like the appearance of their chest and there may be a reduction in confidence as a result. Often with pregnancy and childbirth, the breasts often undergo natural enlargement and women may find the extra size is a little too much for them. In a very small number of cases, there may be underlying medical reasons for having them removed.
You may also be interested in breast implant replacement.
Our clinic at 106 Crawford Street was recently inspected and rated as good across all 5 domains. All our surgeons are on the GMC specialist register for plastic surgery. The Royal College of Surgeons of England has an excellent information resource on cosmetic surgery.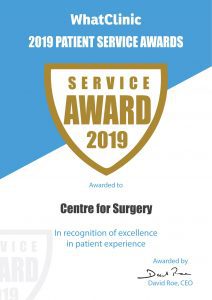 What is included in my treatment package?
As many preoperative consultations with your surgeon as you like to make sure the procedure is right for you
Treatment at a specialist day surgery facility recently rated 'Good' by the CQC
Enhanced same day discharge with the added benefits of recovering in your own home
24/7 clinical support from your surgeon for first 48 hours and our expert postoperative support team
Your very own dedicated patient coordinator
In-depth preoperative medical assessment to make sure you are fully fit for your procedure
Exceptionally high standards of postoperative care described as 'outstanding' by the CQC with regular telephone and face to face checks
RealSelf Top Doctors for breast implant removal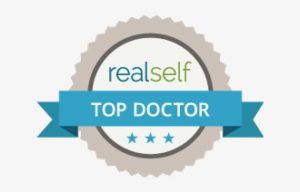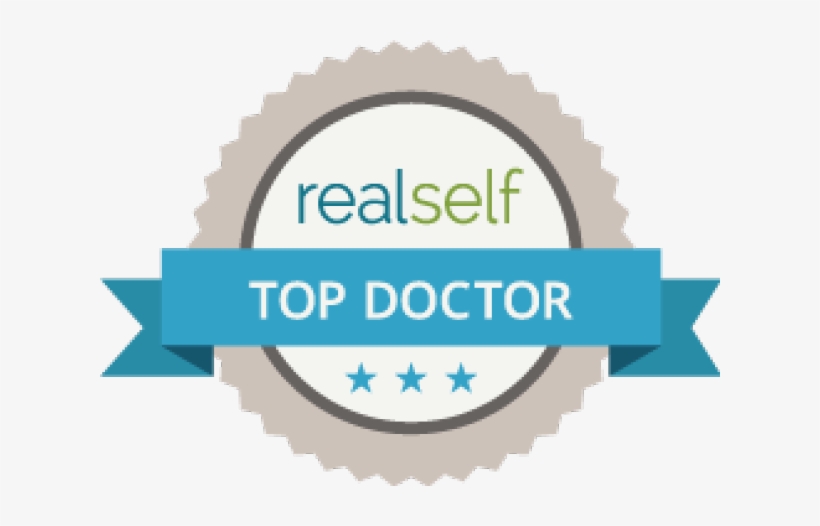 RealSelf top doctor status is awarded to less than 10% of the RealSelf doctor community.  This status is earned by achieving consistently high patient satisfaction (from RealSelf reviews), getting excellent feedback on expert answers to patient questions, and after investing significant time in Q&A and other doctor activity. RealSelf top doctors are rated among the very best surgeons in the United Kingdom and USA.
Why choose Centre for Surgery for breast implant removal?
Over 15 years experience in all types of breast surgery – capsulectomy, breast implant replacement and breast implant removal
We own and manage our own surgical facilities. Properly performed breast surgery takes time and should not be rushed. We do not cram 4-5 procedures into one day like other providers. You want your surgeon to be well-rested and mentally and physically sharp to perform breast surgery to get the very best results.
Our clinic at 106 Crawford Street was recently inspected and rated as good across all 5 domains.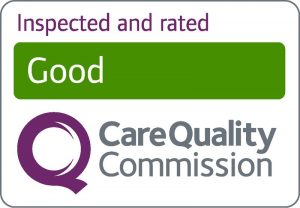 Our surgeons live and work in the UK. This is very important because whilst your surgeon takes all precautions to minimise complications, complications can and do occur and our surgeons are readily available to manage any issues if and when they arise.
Implant Removal Expected Results
Removal of breasts enables a restoration of the original breast size
In cases of capsular contracture, breast implant rupture or implants that have migrated over time then removing them will immediately improve the chest appearance
When you undergo breast augmentation, you're generally not thinking about what is going to happen when you have the implants removed. However, having your implants removed or replaced is a common occurrence.
Generally, the lifetime of implants are considered to be around 15 years, so most women will eventually find that they are recommended to remove or replace their implants. There are numerous reasons why women decide they need to have their breast implants removed. This can include complications such as infection, problems with the implant, or the development of capsular contracture. In other instances, the body may have just changed or you may not like how the implants look anymore.
In some instances, you may need to undergo other procedure after the implant removal. You may require a breast uplift to ensure the breasts do not lose their shape.
Ideal Candidate for Breast Implant Removal
Those who are eligible for breast implant removal are those who:
Had implant complications: in some cases, the implant will rupture, fold or deflate and will need to be removed. Other complications include capsular contracture, displacement, leakage or infection
Had lifestyle changes: pregnancy, weight loss or weight gain can change the appearance of our body and make the implants look out of proportion
Changed their mind: while the implants might have been a good decision 10 years ago, you may not want to have implants anymore and are looking to have them removed
If you choose to undergo breast implant removal, you will also need to be physically and mentally healthy.
You will have to be a non-smoker, or be able to stop smoking prior to the procedure, and throughout the recovery period.
Amazing from start to finish, the communication was the main thing was fully informed and looked after, on the day of my breast augmentation, the staff were fab and made me feel at ease through out the whole process. Thank you so much.
Mohammed Farid
18/11/2021
I've had such a great experience with excellent advice, care and attention and surgical treatment (gynaecomastia) - I can fully endorse the treatment I have received from Centre for Surgery with absolutely no qualms at all. Brilliant in every way - thank you all so much.
Caroline Thorpe
14/11/2021
Very pleased with my whole experience of having a procedure. Was so nervous about getting treatment and i was reassured and felt so comfortable throughout thanks to the amazing nurses. I definitely made the right decision to have breast augmentation at centre for surgery with dr erel.
Melissa Briggs
08/11/2021
So glad I went with centre for surgery, the whole process went very smoothly from the consultations down to the actual day of the procedure. I was so nervous on the day but the whole team put me at ease and I'm happy with my results as I feel a lot more comfortable wearing certain clothes now. My surgeon was Alberto Di Giuseppe who performed a breast Augmentation on me, and I would definitely recommend as he was very clear on what the outcome of the surgery would be and which size would look the best for my frame.
Couldn't be happier with Dr Tillo work,i had my breast surgery one week ago and so happy with the results so far,all the staff are extremely nice and very supportive,i would definitely recommend their services,thank so much
From start to the finish everything was perfect for tummy tuck surgery. All staff is very friendly and the aftercare has been good. The Doctor and the nurse team was fantastic. I'm so happy...result is amazing. Thank you!!!
This was overall a great experience, all the staff at Centre for Surgery were friendly and put me at ease. It is a nerve wracking thing to go through an op but the staff were so nice. Mr Ertan has got a great team around him. On the day of the operation everything went smoothly to plan, there was no delay or holdups, I had another consultation with Mr Ertan who confirmed what was going to be done and that I was still happy to proceed. I was prepped for the procedure, I met with the anaesthetist who again was really nice and put me at ease explaining his role. After the procedure I woke up with the nurse by my side making sure I was OK and checking on me, I was able to stay in the clinic until I was ready to leave and was not rushed at all. I was well looked after from the start to the point when I was discharged. Post operation I was staying at a local hotel it was so close there was no point in even getting a taxi and I was able to walk back where my partner was waiting for me. I was expecting a lot of bruising to both my eyes but there was very little if any by the time the cast came off after 7 days, I am now at the two week post operation point and it is healing well with no outwardly visible bruising or scaring. The next milestone is a checkup at the 6 week point with my surgeon. If you're thinking of having something like this done I would highly recommend getting in touch with Centre for Surgery.
The staff at Centre for Surgery were very kind and accommodating. They answered any questions I had about the procedure and were constantly checking up on me. A special thank you to Christina for all her support throughout.
I would just like to state the quality of care received from the nurses at Centre for Surgery was beyond the highest level. Sophie takes her patient care to another level beyond words. She always puts me at ease. She is there for me even at awkward hours just when I mostly needed reassurance and she is one of the most compassionate nurses I have come across and demonstrates her passion naturally for caring for others. She totally deserves recognition at its finest and thank you for always being there for me. 😍
Risks and complications of breast implant removal
Breast implant removal is always a surgical procedure and therefore there are certain risks associated with the procedure. By having your procedure at Centre for Surgery, you can be assured of receiving a very standard of medical care thanks to our highly rigorous policies and protocols to minimise risks and complications.
Risks of Breast Implant Removal
Anaesthetic risks
Bleeding
Delayed wound healing
Infection
Changes in sensation
Breast asymmetry
Seroma formation
Future requirement for a breast lift if breasts become very droopy
PIP breast implants
Although implant replacement is required for implants that have reached the end of their lifespan, some breast implant removal procedures have become sadly necessary for implants that were made of defective materials such as PIP implants. PIP implants were used by the larger cosmetic surgery chains as they were cheap and helped to cut costs and increase profits at the expense of patient safety.
Centre for Surgery have never used PIP implants and are only one of a handful of UK providers not to have used them. Other providers have cut  corners in the provision of high quality patient care and in doing so they have put patients lives at risk. For patients desiring breast implant removal, we have built up a solid reputation in catering to the needs of women who have been badly let down by the commercial-focused cosmetic surgery groups. If you have been experiencing symptoms from your breast implants and you suspect them to be lower grade PIP implants then we would advise you get in touch to learn about the treatment options available.
For all our patients who have had breast implant surgery at Centre for Surgery, you can be reassured that the implants which our surgeons are only of the highest quality and have undergone rigorous safety testing.
Breast Implant Removal Surgical Technique
Breast implant removal is a straightforward procedure performed under TIVA general anaesthesia as a day case. Unlike other types of general anaesthetic, TIVA has a much better recovery profile. You will be able to recover in the comfort of your own home later the same day. The surgeon begins by placing the incision through the existing incision made for the first breast augmentation procedure. The breast implants will then be removed. In many cases where there is capsular contracture, the breast capsule scar tissue may also have to be surgically removed. This part of the procedure takes time as the surgeon has to carefully dissect the capsule from the surrounding structures. In simple case of breast implant removal, any scar tissue will deflate and flatten while the body heals. The incisions will then be sutured with dissolvable sutures following by the application of a sterile wound dressing. Breast implant removal takes about 1 to 3 hours to perform depending if a capsulectomy is also required. If you decide to have a breast lift or breast fat transfer at the same time then this will have to be factored into the procedure duration which will be longer.
Recovery after Breast Implant Removal
The recovery following breast implant removal will generally be easier and smoother than the one experienced after your initial breast augmentation. However, the recovery period may be longer if you also had a breast uplift after your implant removal.
After the surgery, it is normal to experience some swelling, redness and bruising. You may need to take pain medication to help with any symptoms.
You will have a compression garment which you will need to wear throughout the recovery period. This will help to support the breasts and reduce any swelling.
You may need to take up to five days off work. This will vary from person to person. If you have a physically demanding job, you may need to take more time off. Those who had capsular contracture may also need to take extra time off.
You will need to avoid any strenuous physical exercise, including any heavy lifting, for at least six weeks. This will also include lifting young children. If you have young children, you may have to consider childcare options for your recovery period.
Your breasts may take at least two months to settle into place. Your breasts may initially appear deflated, but volume will eventually be restored.