Calf fat transfer in London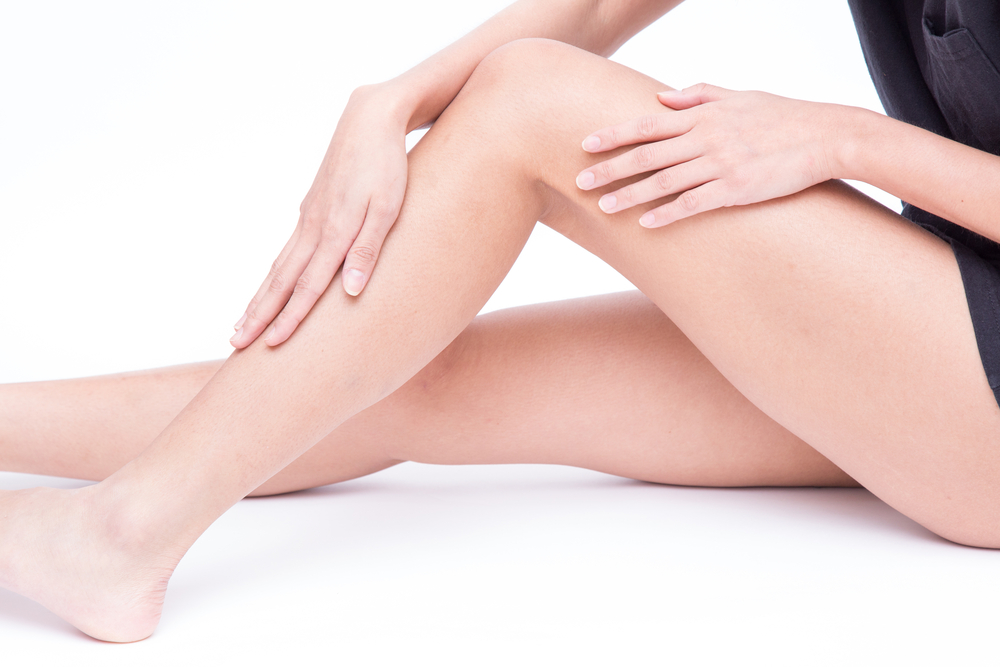 Fat transfer to calves also known as lipo filling or calf fat grafting is a minimally invasive surgical procedure for calf augmentation involving the liposuction of fat followed by fat injection into the calves. Fat transfer firstly involves liposuction to remove fat from areas of the body where it is found in excessive amounts, also known as the donor area. Common donor areas include the abdomen, hips and thighs. The harvested fat is then gently processed before being re-injected into the calves. Fat grafting is a highly effective method of calf augmentation and is an alternative to silicone calf implants. Many patients have underdeveloped calves often as a result of previous disease or injury. A common example being an old ruptured Achilles tendon leading to muscle atrophy in the calf. Other causes include weight loss and the ageing process. Fat grafting also carries beneficial rejuvenation effects including an improvement in vascular supply and improvement in the quality of the overlying skin which helps to enhance the final outcome.
View our fat transfer patient education video
Fat grafting also has applications in other areas including being used for scar revision and the treatment of a number of skin conditions including acne scars. The primary objective of any fat transfer procedure is to improve volume in the area where the fat is transferred.
Fat transfer has been performed for many decades and has been proven to be a very safe and effective treatment for permanent volume restoration. The chief advantage of fat transfer compared with other surgical and non-surgical techniques of calf augmentation such as implants or fillers are that it uses your own bodies tissue and therefore the risk of any immune reaction is eliminated. Fat transfer also results in a more natural looking appearance compared with implants. The percentage survival of fat that is transferred is between 60 to 70%. Patients who smoke or have a weakened immune system may have a lower percentage that graft survival rate.
Compared with calf implant surgery, fat transfer to calves is a minimally invasive surgical procedure with a shorter recovery period. The scars are barely noticeable following fat transfer and your surgeon will usually place any small incisions within the body's natural skin folds. Centre for Surgery are one of the few clinics in the UK  who specialise in calf augmentation using both fat transfer and implants. Our specialist plastic surgeon will be able to advise you on the most appropriate treatment option at your consultation.
Our clinic at 106 Crawford Street was recently inspected and rated as good across all 5 domains.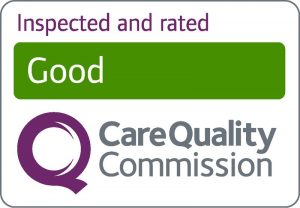 All our surgeons are on the GMC specialist register for plastic surgery. The Royal College of Surgeons of England has an excellent information resource on cosmetic surgery.
What is autologous fat transfer?
Autologous fat transfer is the medical term for fat transfer or fat grafting surgery. The term autologous fat transfer refers to the fact that the harvested fat comes from the same individual and is re-injected into the same person. It is therefore the case that all fat transfer procedures performed at Centre for Surgery are indeed autologous fat transfer surgical procedures.
Autologous fat is a highly effective solution for volume augmentation as it is easy to remove with liposuction and the fat Will not cause any immune reaction as it comes from the same person and this means that it is also non-toxic. The main prerequisite for successful fat transfer is for patients to have sufficient fat stalls for the adequate harvest off the correct volume of fat.
In recent years it has become evident that fat has beneficial uses beyond volume enhancement and is now used for improvement in the appearance of scars and also for facial rejuvenation and enhancement of skin quality. Patients who have previously had radiotherapy for breast cancer can benefit from the regenerative effects of fat grafting to the irradiated breast. These beneficial effects of transferred fat I thought to come from the mesenchymal cells present in high concentrations in fat. 
Autologous fat can now be processed into micro fat and nano fat for rejuvenating applications beyond volume restoration.
Why choose Centre for Surgery for Calf Fat Transfer?
Significant experience in all types of calf augmentation surgery – single implants, dual implants and custom made implants as well as fat transfer techniques
We own and manage our own surgical facilities. Properly performed calf augmentation surgery takes time as it is technically challenging surgery and should not be rushed. Our surgeons perform a maximum of one calf implant procedure in a day. We do not cram 3-4 procedures into one day like other providers. You want your surgeon to be well-rested and mentally and physically sharp to perform calf implant surgery to get the very best results.
Our clinic at 106 Crawford Street was recently inspected and rated as good across all 5 domains.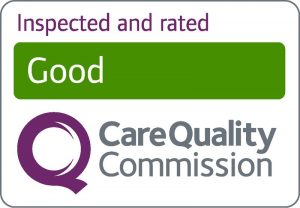 Our surgeons live and work in London. We don't work with 'fly-in, fly-out' surgeons from Italy. This is very important because whilst your surgeon takes all precautions to minimise complications, complications can and do occur and our surgeons are readily available to manage any issues if and when they arise. Calf augmentation surgery is not risk-free and our expert nursing team will therefore monitor you very closely under the expert supervision of your surgeon to make sure you are healing well and to minimise the risk of complications developing.
Centre for Surgery offers finance options in conjunction with our finance partner, Chrisalis Finance.
Top Surgeon for Calf Fat Transfer
Dr Omar Tillo is a specialist plastic surgeon with expertise in advanced body contouring procedures. He has significant experience in performing both aesthetic and reconstructive surgery of the calves.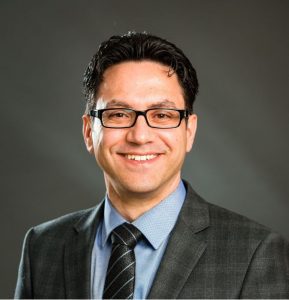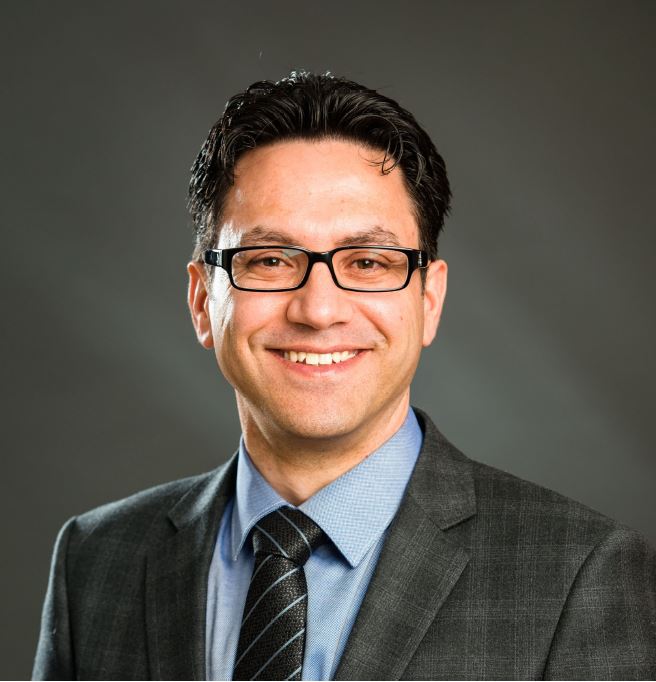 Dr Omar Tillo is on the GMC specialist register for plastic surgery and is a full member of the UK Association of Aesthetic Plastic Surgeons.

Calf fat transfer expected results
Calf augmentation is a surgical procedure in which underdeveloped calves are enhanced to achieve a toned, well- proportioned leg. Calf augmentation can be performed using custom silicone calf implants or fat transfer.
Most would like to have a curvaceous, full, natural looking calves that look strong and at the same time, shapely. But despite a regular exercise and having a proper diet, it can be very difficult hard to achieve a well-toned leg. Even exercises that concentrate on developing the musculature of the lower legs do not assure you get the best looking calves. This is why a lot of people may request for calf augmentation using calf implants to either fill out those thin legs or to have their legs perfectly sculpted.
Ideal candidates for calf fat transfer
If you would like to improve your legs to achieve an aesthetically pleasing more balanced appearance of your calves then calf augmentation surgery is right for you. Calf augmentation surgery can correct deformities resulting from an injury or with which you were born or developed in adulthood. 
You should be realistic as to what can be achieved by calf augmentation surgery and understand the risks and side effects of this surgery.
If you are considering calf augmentation, you may wish to look at our finance options.
Surgical techniques in calf fat transfer
Calf enhancement with fat transfer is performed under a general anaesthetic known as TIVA or total intravenous anaesthesia The procedure is performed as a day case and will take approximately two to three hours.
Fat first needs to be harvested from areas where you would like fat to be removed. The fat is then prepared prior to being injected into the calf to achieve the optimum size and shape.
The recovery process after calf fat transfer
After calf fat transfer, you should expect to experience mild pain or discomfort, which will last for five to seven days. During this time it is normal to have some bruising and swelling.
You should be back to your normal day-to-day life after around two weeks. However, you will have to avoid strenuous exercise for at least six weeks.
Calf fat transfer before and after