Facial Skin Lesion Removal in London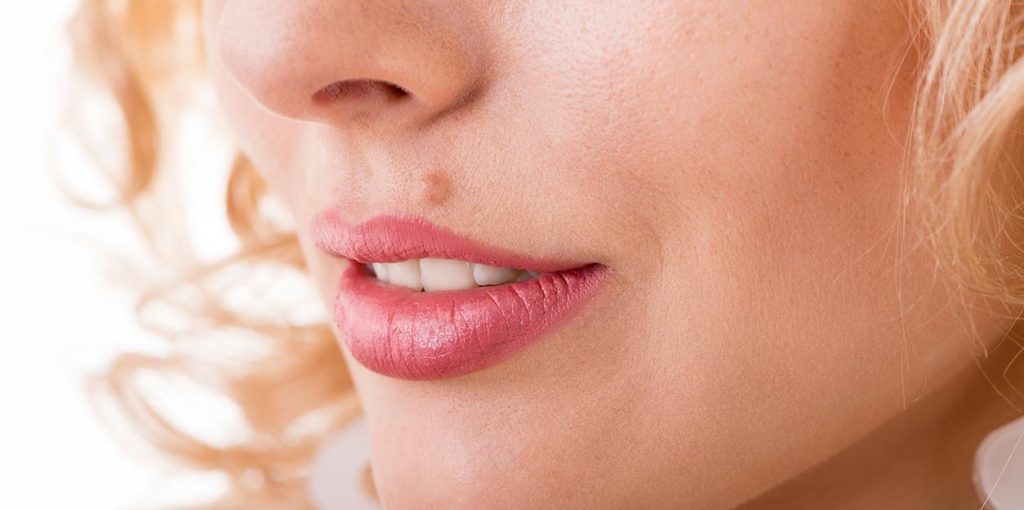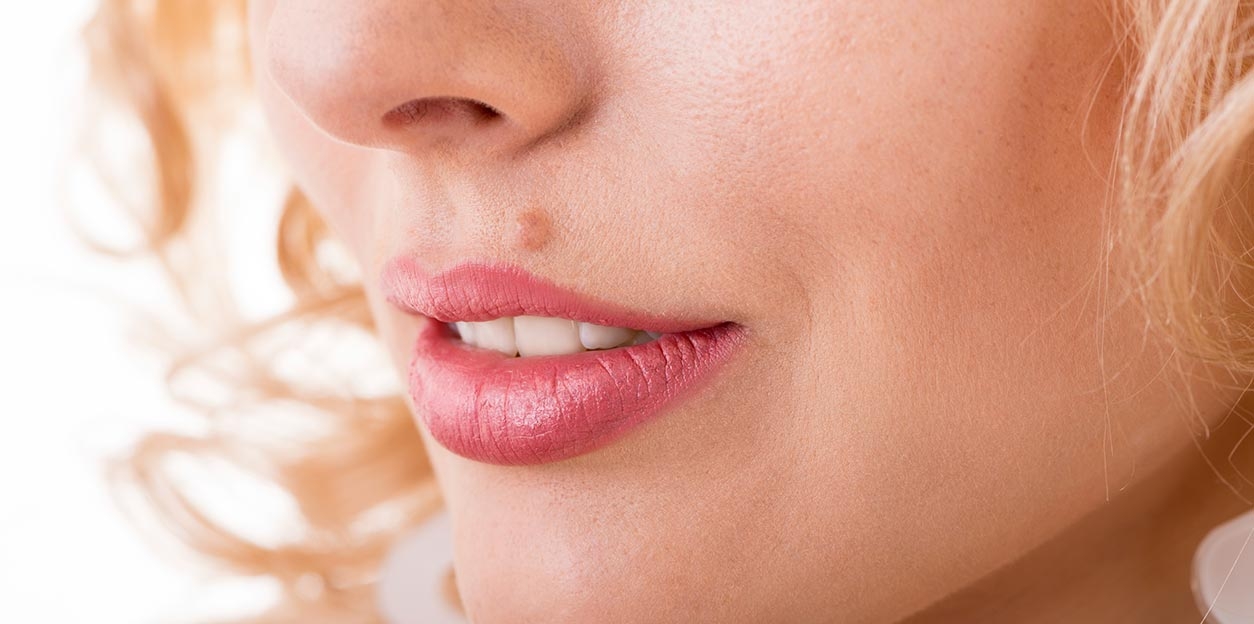 Facial skin lesion removal is performed for the removal of cosmetically unsightly skin lesions on the face.
What are facial skin lesions?
Facial skin lesions are very common and most people will have some at some point in their life on their face. Facial skin lesions can vary in size, shape and colour and can appear anywhere on the face and may affect sensitive regions such as the around the eyes, nose or mouth. Some skin lesions can be present at birth such as birthmarks and moles while some skin lesions can develop later in life such as cysts, warts and lipomas. Skin lesions can be caused by a number of factors. Some skin lesions such freckles, birthmarks and moles can be genetic however the most common cause of many skin lesions is environmental in origin. For example infective skin lesions caused by bacteria.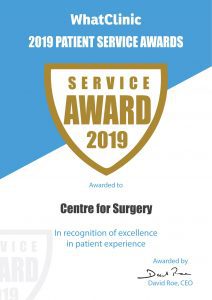 RealSelf Top Doctors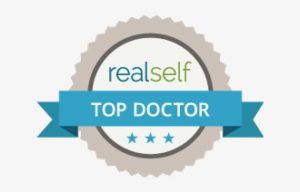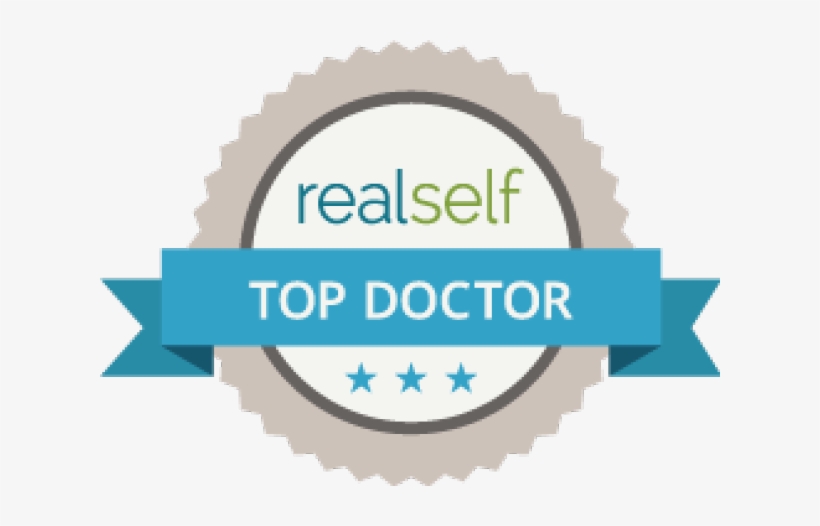 RealSelf top doctor status is awarded to less than 10% of the RealSelf doctor community.  This status is earned by achieving consistently high patient satisfaction (from RealSelf reviews), getting excellent feedback on expert answers to patient questions, and after investing significant time in Q&A and other doctor activity. RealSelf top doctors are rated among the very best surgeons in the United Kingdom and USA.
All our plastic surgeons are on the GMC specialist register. The Royal College of Surgeons of England has an excellent information resource on cosmetic surgery.
Our dermatology clinic at 106 Crawford Street was recently inspected and rated by the Care Quality Commission as good across all five domains of care.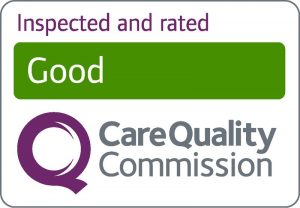 I recently had surgery here and would definitely recommend, from initial contact from Carolyn to the aftercare I received was exceptional, Carolyn was very helpful and informative and answered all my questions - even the silly ones late at night! Dr Tillo was very knowledgable, professional and welcoming at the same time and put me at ease about the procedure, it's still early but so far I'm pleased with the results
A simply fabulous experience with Dr Misra. Centre for Surgery was recommended to me by a close friend who had received excellent treatment. From the first call to the day of my procedure and beyond, the level of care has been exceptional. The aftercare phone calls really gave me peace of mind and I look forward to my follow up appointment with Dr Misra.
Everything has been great! From submitting the online enquiry form I received a call from Nikesh within about ten minutes discussing the procedure and how the process works. Got booked in for an initial telephone conversation and then in-person consultation with Dr Gilleard. The finance team had no issue with me making individual payments and Nikesh patiently answered my many questions and calls in the lead up to the surgery. Everyone on the actual day was very reassuring (I was quite nervous) and efficient. I was very pleased with how smoothly everything ran with the surgery and was even more straight forward then expected. Dr Gilleard also took a phone call later that evening when we had some questions about the anaesthetic. Gregory has phoned most days since the surgery to check in on my recovery and has been lovely. Highly recommend!
To say they change my life is an understatement. All the staff here are SOO down to earth and make you feel at ease! From check up calls to that first consultation, Lidia made sure everything was running smoothly for me!! The whole team is literally by your side all the way!! Going in to a procedure i was petrified, scared and everything else, i couldn't even bring my self to the consultation but Lidia made it her priority to ensure i was as comfortable as can be and that i was in safe hands! without her kind words i wouldn't have gone ahead with it all. Having really bad anxiety has always been a challenge for me but i can honestly say after my experience with Dr.Dimitriadi she basically educated me and gave me a whole different perspective on my procedure and that in-fact i was more then normal even if i didn't feel so myself! Something i've never had before! Her support was beyond belief, i couldn't thank Dr. Dimitriadi and everyone enough for making me feel so secure. Her team were brilliant i've never felt more confident and finally excited about my next chapter in life!! Safe hands is indeed the word for it!! I would highly recommend Centre for surgery as I truly believe no other practise would make this journey as professional and comforting as they did! Feeling extremely grateful and blessed to have had the most amazing team to give me a start on my dream life. I say that because with no exaggeration i have been dreaming for this day for as long as i can remember. Slowly but surly i'm going through the healing stages and i couldn't be more happier with my results!!!! Brings me tears of joy just writing this review. You guys are straight out the best!
Extremely happy and proud of the final result! From the beginning of the process to get rhinoplasty Yasmin made sure that all my questions were answered and that I never had to worry about something going wrong. The team is very good with communication and keeping you at ease. I highly recommend my surgeon Mr Amir Sadri! He did a fantastic job with my nose making it look better than we expected so soon post the surgery. He made sure that we had a detailed conversation about my expectations and what is possible and has exceeded in the work that he performed on my nose! My only concern throughout the whole process that I raised was that I felt like there was a bit of rush to wake me up post surgery, however once communicated it back to Mr Sadri he made sure that he'd advise the team to help with a calm waking up moving forwards. Thank you for helping me with what WAS my insecurity Patryk
Drooping heavy eye lids were making me look older and more tired than I felt. (Nothing more deflating when feeling sparkling and vibrant at a party, to be told you're looking tired!) Time for action. Blepharoplasty. Did my research, found Centre for Surgery, booked a consultation and met Mr Erel, a highly qualified surgeon. Any nervousness was dispelled immediately by his calm, friendly and professional guidance. The supporting team were great, special mention for Lea, and the whole process was straightforward. Two weeks in from the operation and I am thrilled with the results.(Should have done it sooner!) I thoroughly recommend them.
Very happy with my experience at centre for surgery, very helpful from start to finish and procedure was carried out very thorough. Any questions were answered quickly and in depth so I had no worries and pleased I went ahead with it. Even after the surgery, I've had calls and messages to check up on how I am and if everything went very well.
Everyone I met at Centre for Surgery were amazing; Yasmin and Gregory were great at staying in touch with me! I felt reassured the whole way through from consultation through to aftercare. I am very happy with the results of my labiaplasty, thanks to the work of Dr Dimitriadi and help of the lovely nurses. I would recommend to anyone considering. A huge thanks!
So glad I went ahead with my procedure! Lovely experience from start to finish. The whole team is helpful and my result with Dr Misra is exactly as I'd hoped
My experience was fantastic.. I went with Mr Antonios Mitsakos for a mummy makeover and I couldn't be more pleased with the result and the care and support I got from the staff. Thank you for elevating my experience, would definitely recommend to all my fellow Mamas!
Types of facial skin lesions
There are a wide variety of potential facial skin lesions and the most common skin lesions include:
These skin lesions can often be difficult to remove with the more old-fashioned techniques and with a greater risk of scarring. Older removal methods include creams and ointments, cryotherapy or curettage and cautery. Centre for Surgery offer only gold standard methods of removing facial skin lesions with minimal risk of scarring. These include both surgical removal and laser removal with Erbium YAG laser.
Some facial skin lesions are related to excessive sunlight and include:
The Erbium laser is an excellent treatment option for addressing these skin lesions and has superseded old-fashioned methods such as cryotherapy, curettage and cautery and topical creams. Erbium laser does not carry the risks of surgical removal including incisions, the need for suturing and the downtime that comes with surgical methods of removal. Scarring is also much more cosmetically pleasing compared with surgical methods.
Remember if there is any change in the size and shape of an existing skin lesion or if you notice a new lump with potentially suspicious features then it is important to be seen by your GP or a specialist dermatologist to rule out cancerous changes.
Ideal candidates for facial skin lesion removal
Those who will be considered a good candidate for this procedure include those who have a facial skin lesion which they are wanting to remove.
You will have to be at least 18 years old to be considered eligible for this procedure.
Facial skin lesion removal procedure
Virtually all cases of facial skin lesion removal can be performed under a local anaesthetic. This means you will be awake throughout the whole procedure, but you will be unable to feel any pain or discomfort. In very rare cases where the skin lesion is very large or in a sensitive area such as the eyelids then a general anaesthetic may be preferred. Before the injection of local anaesthetic, the area is marked to delineate the area of skin removal. The area is then cleaned with antiseptic solution before carefully draped to preserve sterility. The two main methods of facial skin lesion removal used at Centre for Surgery are surgical excision and laser removal. If there is concern that the skin lesion shows suspicious features then it is better to surgically remove the lesion and send for histology to rule out any cancerous changes. The skin lesion is carefully excised from the skin using precise surgical techniques. The surgeon will take extra care with the skin closure to minimise scarring. In very large skin lesions, it may necessary to use a skin graft or tissue flap to close the resulting skin defect. Your plastic surgeon will advise you of the best options for treatment.
If the facial skin lesion is assessed to be purely benign then state of the art Erbium laser can be used which means no incisions and a virtually scarless result. Compared with CO2 laser,  Erbium laser is ideal for the removal of superfical skin lesions on the face due to its very precise mode of action which results in a very low risk of hyperpigmentation or scarring. Most skin lesions are 
Recovery after facial skin lesion removal
Facial skin lesion removal is performed as a day case. You will be able to return home on the same day as your procedure. Once the local anaesthetic has worn off, you may experience some mild pain and discomfort. If necessary, you may wish to take some pain medication. It is normal to expect some swelling and bruising. This will be more noticeable on the first few days and will fade after two weeks. We recommend you do not return to work on the same day as your procedure, however, you may feel well enough to return to work the following day. If you had non-dissolvable sutures, you will need to return to the clinic to have them removed. Non-dissolvable sutures are often used on the face as they result in improved scar cosmesis compared with dissolvable sutures.