Acne scar treatments in London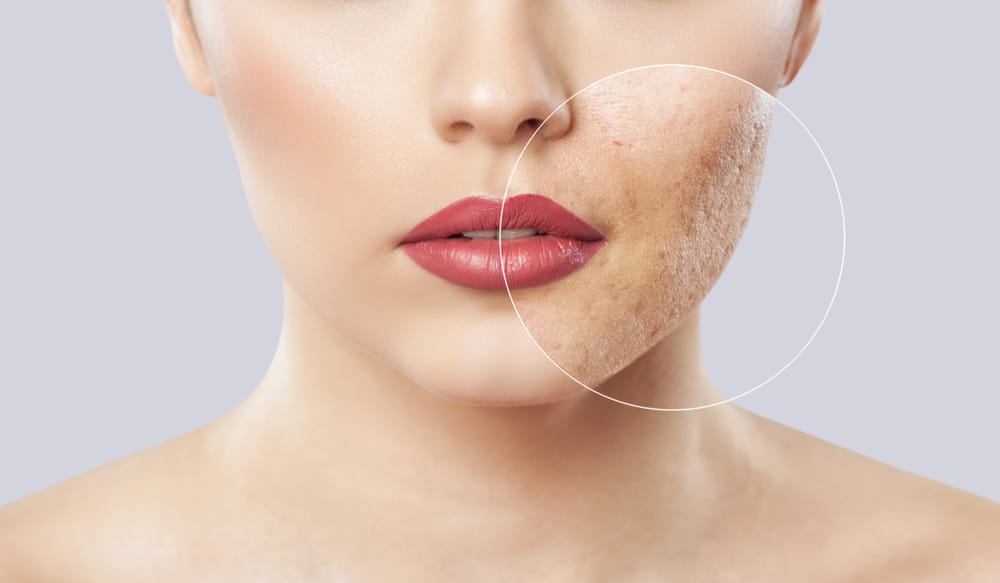 Acne scarring can have a huge impact on your life. It can be very prominent and look unappealing, which can damage your confidence and self-esteem.
Fortunately, Centre for Surgery offers a range of non-surgical and minimally invasive surgical treatments for acne scarring.
About
We offer a range of skincare treatments which will help to reduce the appearance of both acne and acne scars. The right treatment for you will depend on whether you have acne or scars, and the severity of the condition. You may choose to undertake one treatment or combine treatments.
Prior to undergoing any treatment, you will have a consultation with one of our surgeons, who will be able to assess your skin and recommend the most suitable treatment for you.
Our range of treatment options include:
Following these treatments, your skin will look rejuvenated and more youthful, and with fewer signs of acne and acne scarring.
Candidates
You will be a suitable candidate if you are currently experiencing either acne or have acne scars which you dislike the appearance of, and wish to improve the appearance of your skin.
You will have to be at least 18 years old. You should have realistic expectations about what the procedure can achieve.
These treatment options are also able to treat other skin conditions and can help to improve the appearance of fine lines, wrinkles, dry skin, stretch marks, and pigmentation. These treatments cannot help those who are wishing to improve sagging skin.
If you are having the PRP facelift, you will not be able to have this procedure if you have any bleeding conditions, clotting problems, or have a low platelet count.
Procedure
Acne and acne scar treatment is non-surgical. You will be able to return home the same day as your procedure.
The procedure will vary depending on which treatment you have.
Chemical Skin Peels

: your face will be cleansed before the skin peel is applied. Your face may feel warm while the skin peel is on. The skin will be cleaned and neutralised before you return home. After two to three days, you will notice your skin will begin to feel tight and will start shedding. Results will begin to be apparent after five to seven days. You may need to repeat this treatment to have the best results.

Dermaroller

: you will generally need to have three separate treatments at six-week intervals. Prior to having treatment, your face will be numbed. The dermaroller – a roller with small, fine needles – will then be used across your skin. You may experience slight discomfort throughout this procedure. Following the procedure, you will notice improvements to your skin over the following six weeks, which will continue to improve across the next few months.

Microdermabrasion

: this uses a small handheld device which uses minute sterilised crystals to remove the top layer of dead skin cells. This then reveals a layer of new skin cells, which are then more receptive to other topically-applied nutrients. You may be able to notice improvements to the skin immediately after treatment. You may wish to have repeat treatments, with many people undergoing four to six treatments.

Obagi

: Obagi is a pharmaceutical company with a range of skin care products which treat acne and acne scarring. This is only available through a medical prescription, as the products contain 4% hydroquinone. Your surgeon will be able to recommend which Obagi treatment option is best for your skin.

PRP Facelift

: this involves taking blood from your arm. The blood is then treated to separate the topical treatment (PRP) from the red blood cells. The PRP cells are then injected into the face. This helps to stimulate collagen growth, and new skin cells are produced. You should start to notice results after four weeks, with results becoming more prominent after six to twelve weeks.
Recovery
As this is a non-surgical treatment, there is very little recovery time.
You may notice redness or swelling after some treatments. If your treatment involved needles, you may wish to apply ice to the area, which will help to reduce swelling. This will subside after a few days.
You may need to repeat treatments to achieve the best results.
Acne scar treatment before and after
Case 1: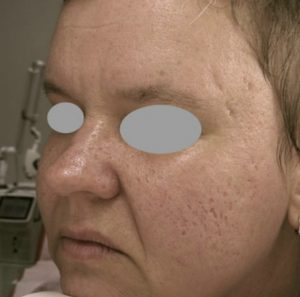 Case 2: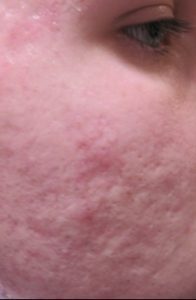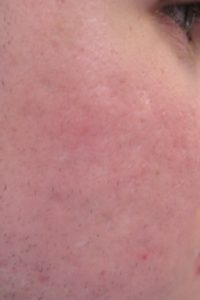 Case 3: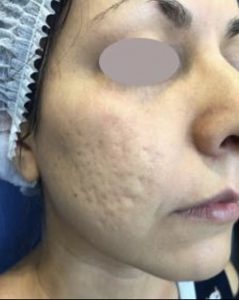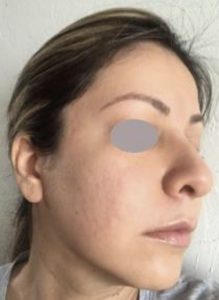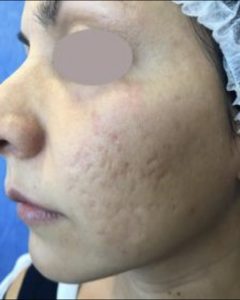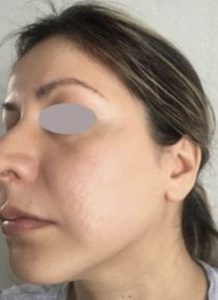 Case 4: