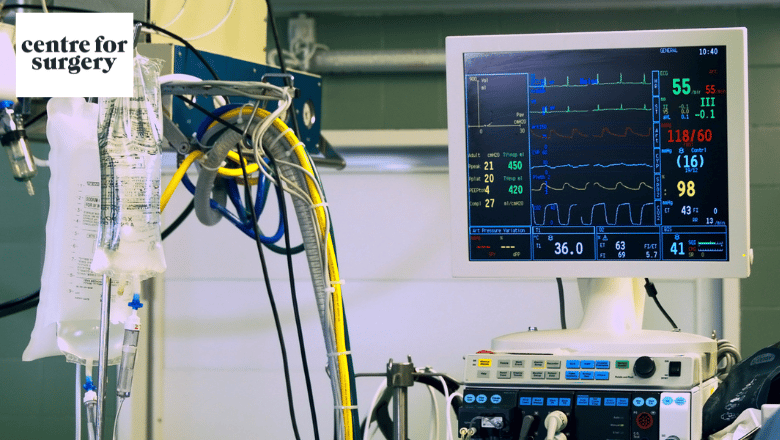 If you have been considering a cosmetic surgery procedure, you may not have thought about the anaesthetic options available. Most people are naturally focused on preparing for their plastic surgery procedure and the subsequent recovery period to make sure they achieve the best possible results. You may also be thinking about the potential impact of cosmetic surgery and how it will change how you look and feel about yourself.
RELATED: Types of Anaesthesia Used in Plastic Surgery
Having said that, many people who come to us for cosmetic surgery have often carried out detailed research into anaesthesia for cosmetic surgery and may be concerned about the thought of being put to sleep for surgery which is completely understandable. The idea of "going under" is often seen as a mysterious process involving significant risk. Here we discuss everything to do with anaesthesia for plastic surgery to help you feel more informed and dispel any anxiety you may have about the process. Your surgeon will give you detailed information about the anaesthetic options for your procedure at the in-person consultation.
What are the different types of anaesthesia used for cosmetic surgery?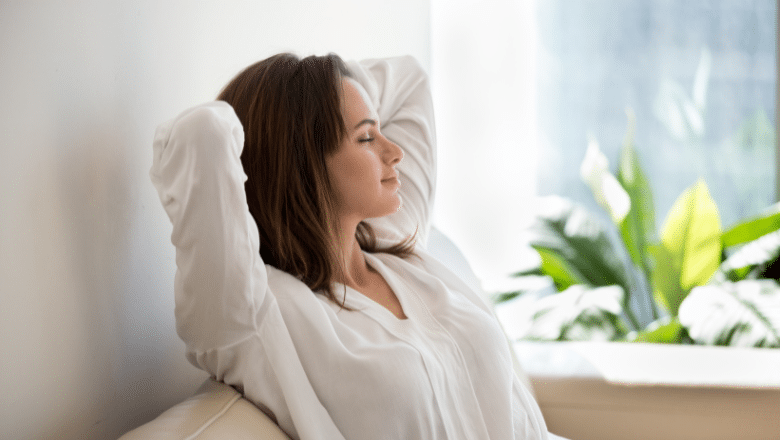 There are three main types of anaesthesia that are commonly used in plastic surgery – general, regional and local anaesthesia.
A local anaesthetic is designed to numb a targeted area of the body with an injection. Patients are awake during the procedure and will be aware of what is going on around them but should not feel any pain at the surgical site once the injection has taken effect. Local anaesthesia is commonly used for many types of skin lesion removal, including cyst removal, lipoma removal and mole removal. Short, minimally invasive procedures ideal for a local anaesthetic. Local anaesthetics can also be administered with a topical cream commonly used for laser resurfacing procedures.
Regional anaesthesia is designed to anaesthetise larger areas of the body, although you will still be awake during the procedure. Common examples of regional anaesthesia include spinal anaesthesia and epidural anaesthesia. These types of regional anaesthetics are commonly used during childbirth. Regional anaesthesia is not used at Centre for Surgery for the types of plastic surgery procedures that our surgeons carry out.
Here at Centre for Surgery, we most commonly use general anaesthesia for the vast majority of cosmetic surgery procedures, including rhinoplasty, eyelid surgery, facelift, breast augmentation, breast lift, breast reduction, liposuction and tummy tuck surgery and more. We specialise in the most advanced form of general anaesthesia, known as Total Intravenous Anaesthesia or TIVA for short. TIVA anaesthesia is exclusively administered via an intravenous cannula with no unpleasant anaesthetic gases administered, as is commonly associated with a traditional general anaesthetic in hospitals. Once your anaesthetist starts the process of putting you to sleep, it commonly takes no more than one to two minutes for you to fall asleep.
Total intravenous anaesthesia is associated with a much lower incidence of nausea, vomiting and general grogginess associated with traditional forms of general anaesthesia. Your early recovery is much quicker and smoother, allowing you to be discharged from the clinic as a day case. You will then be able to recover in the comfort of your own home.
In some cases, anaesthetists at Centre for Surgery may choose to administer intravenous sedation. This involves administering sedative medication to make you feel relaxed and minimise discomfort, but you will still be awake during the procedure. Intravenous sedation is commonly used for smaller and shorter procedures such as liposuction of one area, upper eyelid surgery or lip lift surgery.
We would recommend general anaesthesia for most plastic surgery procedures carried out at Centre for Surgery. Total Intravenous Anaesthesia (TIVA) can be precisely adjusted to the needs of the individual patient, with anaesthetic depth easily adjustable according to the type of procedure being carried out. This means you are given the right amount of anaesthetic to keep you asleep and comfortable to ensure a smooth surgical procedure and rapid recovery.
RELATED: Anaesthesia options
How long will I be under anaesthesia?
Throughout the duration of surgery, your anaesthetist will keep you asleep until the procedure is finished. General anaesthesia (TIVA) can vary from less than one hour to up to 6 hours in length. You will have an experienced consultant anaesthetist to monitor you continuously throughout the procedure. They will constantly adjust the rate of anaesthetic medicines administered to keep you asleep for as long as required. At Centre for Surgery, surgical procedures are limited to a maximum of five hours duration to minimise the risk of intraoperative and postoperative complications related to surgery as opposed to anaesthesia.
Is it possible I could wake up during surgery?
Many patients ask us if there is a possibility of waking up in the middle of an operation. Although it is possible, it is extremely rare. Waking up during surgery is often portrayed in movies, although in reality, it is very rarely encountered. This is because your anaesthetist uses highly sophisticated depth of anaesthesia monitoring devices, which help assess how asleep you are during surgery. The anaesthetic medication is continuously adjusted to make sure there is no possibility of you waking up before the end of the procedure.
What are the risks of anaesthesia?
The safety of general anaesthesia has significantly improved over the last decade thanks to several technological advances and improvements in preoperative assessment. Most of the risks involved with general anaesthesia are related to a person's overall state of health. If you have significant heart or lung problems, you may be at a high risk of complications during anaesthesia and surgery.
Other risks associated with general anaesthesia are related to the administration of certain medications which may cause an allergic reaction. It is not uncommon to experience a sore throat. Nausea and vomiting are recognised risks of anaesthesia once you wake up, although this is very rare with TIVA. General anaesthesia involves intubation of your airway for oxygenation and ventilation. There is a small risk of injury to the teeth during the insertion of a breathing tube.
How am I monitored during Total Intravenous Anaesthesia (TIVA)?
At Centre for Surgery in London, our state-of-the-art Baker Street clinic contains advanced anaesthetic equipment designed to precisely monitor your physiological state during surgery. This includes devices to continuously measure your oxygen and carbon dioxide levels, heart rate, blood pressure, oxygen saturation, heart rhythm, ventilation and temperature. The anaesthetist is skilled in continuously evaluating your condition throughout surgery and will adjust the rate of anaesthetic medicine administration depending on the procedure undertaken.
How should I prepare for general anaesthesia?
Preparing for general anaesthesia begins from the moment your procedure is booked. We would recommend all patients stop smoking at least four weeks before surgery. Smoking can interfere with wound healing, leading to a higher risk of wound infection. Smokers are also at risk of developing hyperreactive airways, and this can cause problems during general anaesthesia. Hyperreactive airways are easily irritated, and there is a risk of laryngospasm or bronchoconstriction, which requires urgent treatment.
It would be best if you were accurate in the medications you are currently taking and your level of alcohol consumption. Many drugs can interact with anaesthesia, which may affect the amount of medication needed to put you to sleep and keep you asleep throughout the surgery. Heavy alcohol drinking can also affect anaesthesia. Higher doses of anaesthesia are often needed in those who consume large quantities of alcohol. It is essential to tell the anaesthetist everything about your health and personal habits so that the anaesthetic can be precisely customised to your physiological needs during surgery. Our focus is ensuring you are as fit as possible for both anaesthesia and surgery to maximise patient safety.
Who is not suitable for general anaesthesia?
General anaesthesia is not suitable for everyone. People who have serious chronic medical conditions, including severe cardiovascular or respiratory disease, should not have a general anaesthetic for elective plastic surgery. If you are assessed to be medically unfit, we will not perform surgery on you.
At Centre for Surgery we follow the ASA (American Society of Anesthesiologists) fitness for surgery classification. All patients receive an ASA score before surgery. The ASA score is a reliable indicator of your overall state of health. We only select patients who have an ASA score of one or two. If you have an ASA score of three or four, you will not be suitable for Surgery at our Baker Street clinic.
Benefits of TIVA for cosmetic surgery
Total Intravenous Anaesthesia (TIVA) is a method of administering anaesthesia that uses a combination of intravenous (IV) medications to induce and maintain anaesthesia, as opposed to inhaled anaesthetics. TIVA is commonly used in cosmetic surgery procedures as it offers several benefits over other forms of anaesthesia.
Some of the benefits of TIVA for cosmetic surgery include:
Increased patient safety: TIVA allows for more precise control of the anaesthesia level, which can reduce the risk of complications and improve the patient's safety.
Faster recovery: TIVA is associated with a faster recovery time, as patients can wake up quickly and go home sooner.
Reduced risk of nausea and vomiting: TIVA reduces the risk of nausea and vomiting, which can be a common side effect of other forms of anaesthesia.
Less airway obstruction: TIVA eliminates the need for an endotracheal tube, which can cause airway obstruction and can be associated with complications such as laryngeal injury, sore throat, and hoarseness.
Reduced risk of complications: TIVA eliminates the risk of inhalation-related complications, such as respiratory depression, bronchospasm, and allergic reactions.
It's important to note that TIVA is not suitable for all patients and all types of procedures, and it's important to have a candid conversation with a qualified and experienced anaesthetist to determine the best type of anaesthesia for your individual case.
Total Intravenous Anaesthesia (TIVA) at Centre for Surgery
If you want to learn more about ASA scoring and whether you are fit for anaesthesia and surgery, call us today on 020 7993 4849 or complete the contact form below. Our friendly and knowledgeable patient coordinators are more than happy to answer any questions you may have about anaesthesia for cosmetic surgery. At your in-person consultation, a specialist plastic surgeon will advise you on the most appropriate type of anaesthesia for your procedure. Our Baker Street clinic in central London is considered one of the most advanced day care facilities in the UK, with expertise across the full range of elective plastic surgery.